Hotels in Alghero



Table of contents
Are you trying to figure out where to stay in Alghero on your upcoming trip? Allow Voyage Privé to assist you! We can help you find the last word in luxury hotels or the most up-to-date modern accommodation.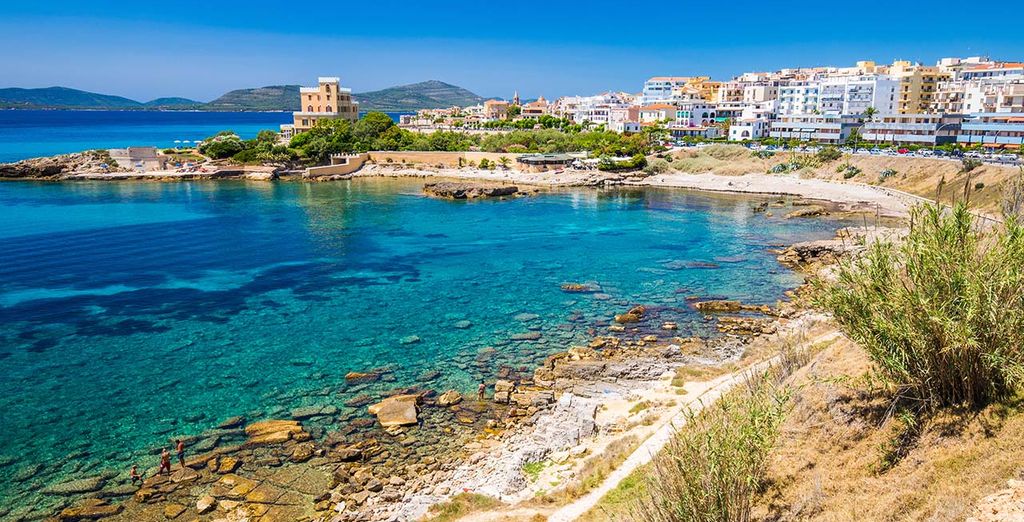 Our best hotels in Alghero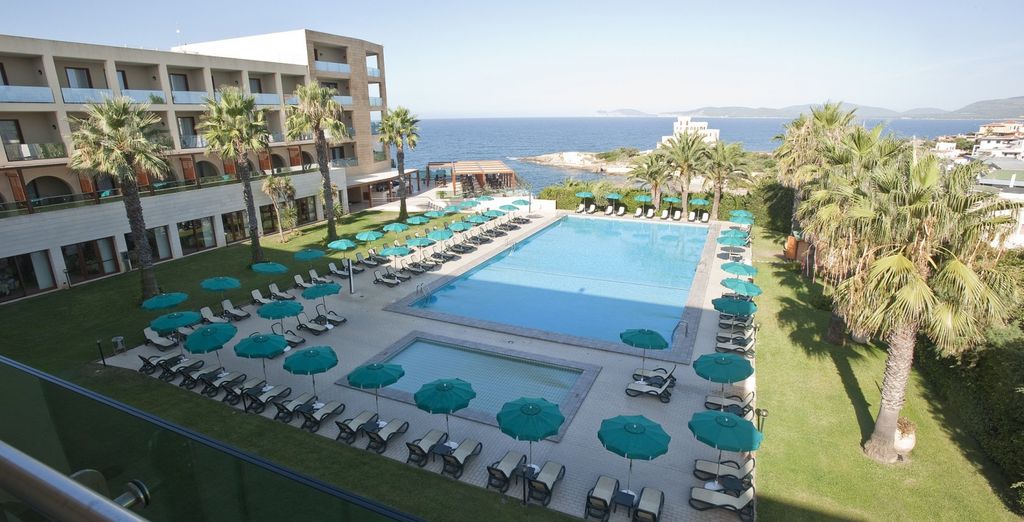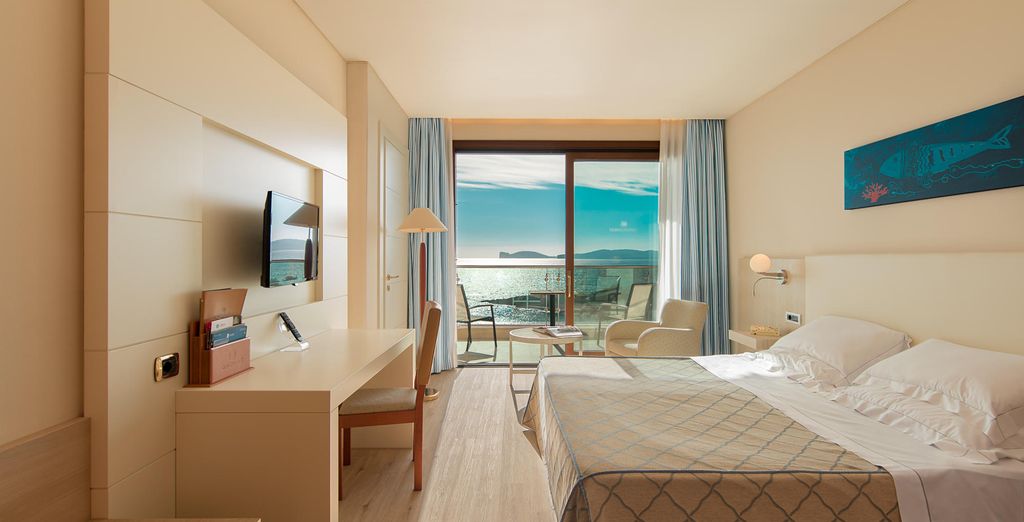 This modern hotel features superb views across the Bay of Alghero. Enjoy spacious rooms with marble-decorated bathrooms and a host of state-of-the-art facilities. Guests receive a delicious complimentary buffet breakfast on the terrace, gym access and a free pass to the spa for two guests.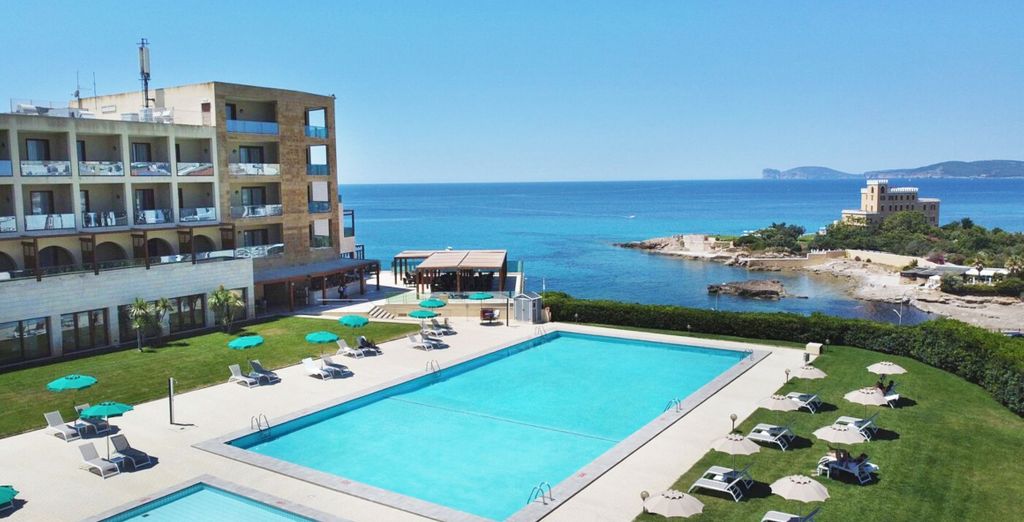 This elegant hotel on the breathtaking northwest coast of Sardinia focuses on luxury and comfort. The rooms are spacious with modern amenities and have balconies with beautiful sea views. Enjoy the seawater swimming pool, spa treatments and, of course, the ancient town of Alghero right on your doorstep.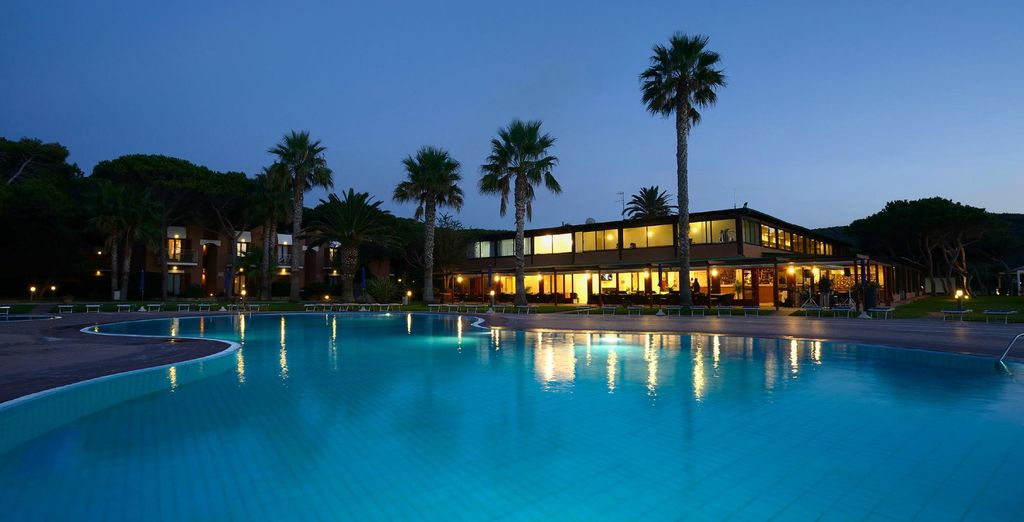 Set within the beaches and forests of Porto Conte, just a 30-minute drive west of Alghero, this is the perfect place to relax and enjoy nature. Enjoy garden views and delicious food from several on-site eateries. Guests enjoy complimentary access to the spa and a private beach.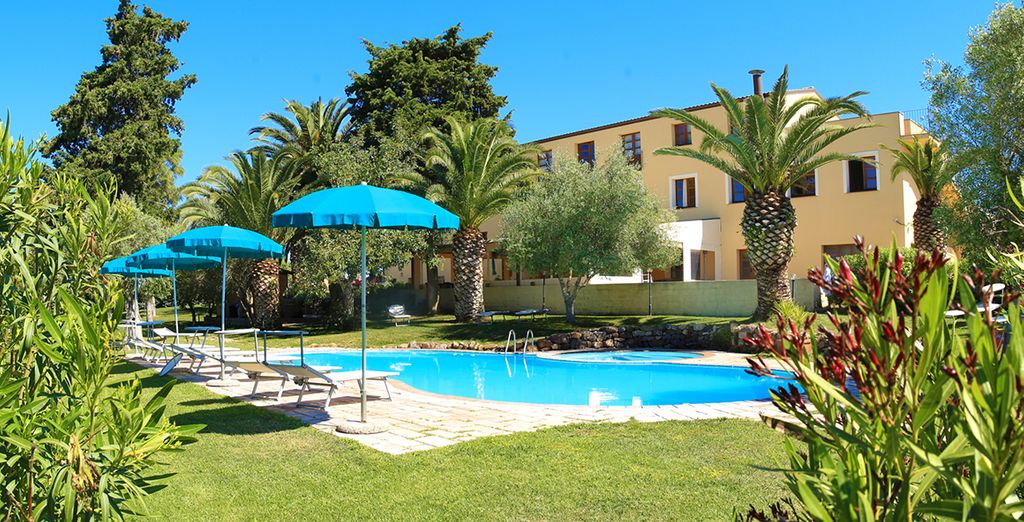 Housed within a renovated 18th-century country house, this hotel offers elegant accommodation amongst Alghero's hillsides and vineyards. Enjoy sumptuously furnished rooms and beautiful courtyard views. Guests receive a complimentary breakfast by the pool, free spa access, and a 10% discount on a 4x4 tour.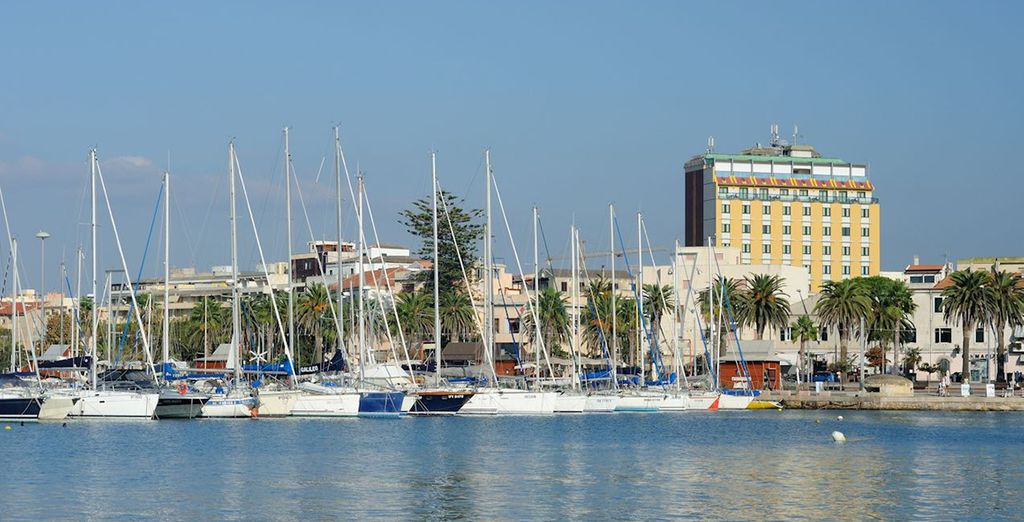 This modern hotel is located near the tourist harbour and close to Alghero's historic centre, offering easy access to the town's many sights. Each room is furnished in warm colours with modern furnishings. Enjoy delicious buffet breakfasts or sunset cocktails in the Blau Skybar while enjoying magnificent sea views.
Services you will find at our hotels in Alghero
The most requested services available in these luxury hotels include:
Free Wi-Fi
Flat-screen TVs
Luxurious bathrooms
Fine dining options
Wellness centres including gyms, spas and swimming pools
In-room safes
Going on holiday in Alghero
Alghero offers warm summers and mild winters. As such, you can find something to enjoy at any time of the year. If visiting in spring you can enjoy mild, sunny days: the perfect time to explore the coast and woodlands of North-Western Sardinia. There are also several festivals and events at this time of the year, making spring a great time to visit. Those seeking out sun and swimming will enjoy the summer months but be warned that July and August are among the busiest times to visit. By early autumn, the crowds have thinned out, and while the temperature drops around October, there is still time to enjoy the beach.
Hotel offers at Alghero convenient for all kinds of travel
Alghero is the perfect destination for those who want to experience rich culture and history, delicious cuisine and pristine beaches for sunbathing and swimming. The historic centre of Alghero features the influences of many Mediterranean cultures throughout the centuries, from medieval to contemporary times. The Catalan influence, in particular, can be experienced in the rich cuisines found throughout the cobblestone streets of the town. In addition, Alghero offers places of natural beauty, including the cliffs and woodlands of Porto Conte. Plus, there are many beaches that are great for swimming, sunbathing or sunset gazing.
The range of hotels we offer at Alghero
Refurbished country house hotels, resort hotels, contemporary hotels and luxury hotels.
Alghero: what should we bring for a hotel stay?
Depending on when you travel, you will need to pack seasonal clothing, comfortable walking shoes, swimming gear, sunscreen, phone charger and adapter plugs, phone/camera, a first aid kit, toiletries and other essentials.
Your best hotel at Alghero: how to get there and make your booking
How to get to Alghero
The best way to access Alghero is by plane. Sardinia has three international airports with Alghero-Fertilia being the closest. This airport is only a 15-minute drive from the centre of town and there is car hire available at the airport. Buses from the airport run every hour between 6:00 am and 11:00 pm. Taxi transfers are also available. Another option for getting to Alghero is by ferry. Ferries run between ports on mainland Italy and Porto Torres, located 1 hour north of Alghero by car. There are also ferries that run to Porto Torres from Barcelona, Toulon and Marseille.
How to book your hotel in Alghero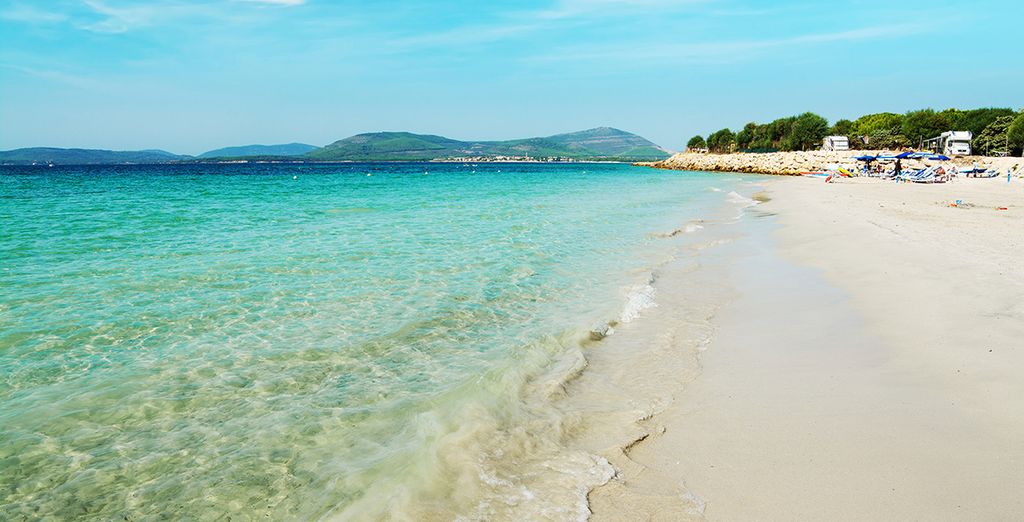 Voyage Privé can help you plan your next hotel stay in Alghero. Membership is free and grants you access to special offers and discounts on high-end hotels. Signing up is quick, easy and allows you to stay up to date on our latest deals.
The opinion of the Voyage Privé travel expert on Alghero
Alghero has become one of the most popular areas to visit in Sardinia due to its well-preserved history and beautiful seafront location. The town wears its Catalonian heritage proudly, which can be seen in its architecture, its cuisine and the language that is still spoken by many of its inhabitants. Visitors enjoy exploring the old cobblestone streets lined with ancient buildings, fascinating museums, delicious food and colourful facades on every corner. Finally, there are gorgeous sea views, white, sandy beaches, natural forests and cliffside walks further along the coast. This is the perfect spot for those who want to explore the natural beauty of this corner of the world.
Alghero, the jewel of Sardinia's Coral Coast
Visitors to Alghero may be overwhelmed by the choice of things to do here. Start by heading to the historical centre, visiting the old fortifications, the colourful churches, the old bell tower, and the main square for some shopping. Visit Porto Conte for some beautiful walks and the nearby Neptune Caves. Finally, enjoy one of the many stunning beaches located around Alghero for some relaxation.