✅ Sardinia Sun Holidays



Table of contents
Travel to Sardinia
As the second largest island in the Mediterranean, Italy's Sardinia provides a versatile destination that will appeal to a range of holidaymakers. With its varied landscape of rolling mountains, golden beaches and magnificent lakes, Sardinia has something to offer everyone. Sardinia is home to many hidden gems just waiting to be discovered on your next holiday.
The Voyage Prive travel expert's opinion on travel to Sardinia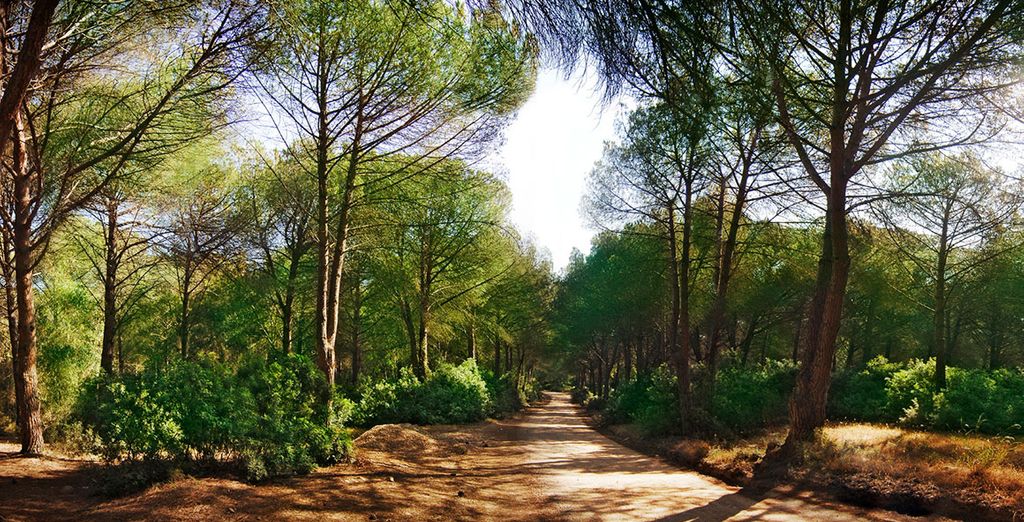 While Sardinia is only slightly smaller than its fellow Italian island Sicily, its population is significantly less and it receives far fewer visitors, perfect for those seeking a quieter alternative to some of the busier Mediterranean destinations. You'd be forgiven for thinking this would mean there was less going on, but this couldn't be further from the truth. A summer holiday to Sardinia provides the perfect combination of sun, sand, culture and cuisine, with plenty to see and do. We love it for its sandy beaches and unspoiled coastlines. It's also a foodie's paradise, with many fantastic restaurants spread across the island providing deliciously authentic Sardinian cuisine. There are many beaches to enjoy, with Costa Smerelda, Su Giuedeu beach and Capriccioli beach among some of our favourites. To truly enjoy all that this incredible island has to offer, we recommend renting a car to get you around.
Top 5 things to do/see in Sardinia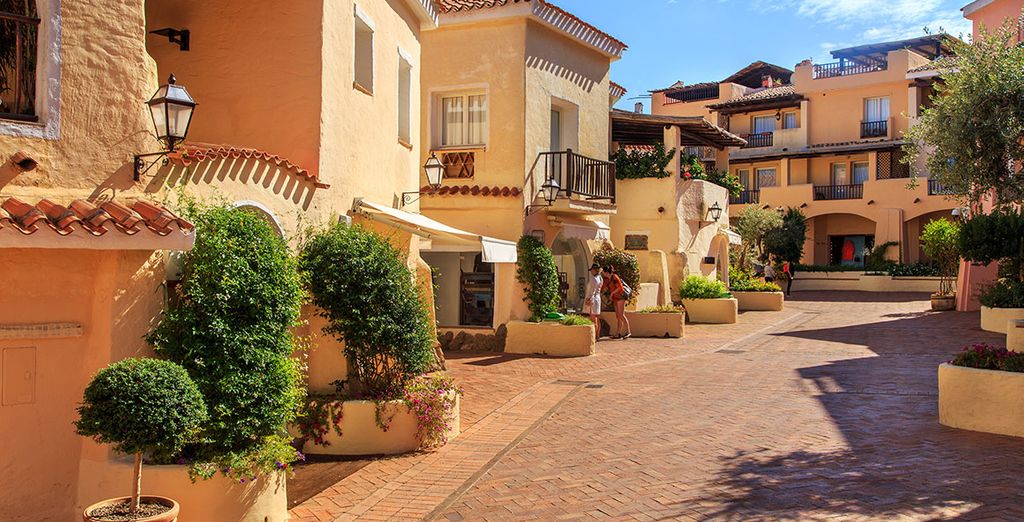 1. Discover Sardinian wildlife
Sardinia's varied landscape is home to a range of interesting wildlife for you to discover. Best seen between the end of July to mid-September, book a boat ride to the lagoon of San Teodoro to spot the beautiful flamingos that flock to the island each year. And if you head down to the sea, you will discover a host of magnificent marine life including octopus, bottlenose dolphins and a colourful collection of fish.
2. Wander the coastal trail
If you're looking for more of an active holiday, Sardinia boasts an array of beautiful coastal walks. Lose yourself down the roads less travelled and discover another way to enjoy the island's diverse landscape and spectacular views. One of our favourite spots is Capo San Marco, where you can take in unspoilt sights over the coastline and pretty lighthouse.
3. Study the ancient ruins
The island boasts a mixed heritage with Roman, Genoese, Argonese and Italian influences. This makes for an interesting array of architecture for visitors to explore. A stone's throw from the Capo San Marco, the ancient city of Tharros is one such example of this and is a must-see during your holiday in Sardinia. Dating back to 8 BC, visitors can explore many of the site's interesting structures with houses, bath installations and temple foundations still intact.
4. Explore the Sardinian mines
The island has a long mining history, so if you'd like to add some adventure to your holiday, why not head to one of Sardinia's many historical mines. Declared a World Heritage Site by UNESCO, most of the mines can be found in the Sulcis Iglesiente region of the island. Popular with visitors trying to avoid the tourist traps, the mines are a perfect example of the many sights and experiences that Sardinia has to offer.
5. Sample the local cuisine
With a huge array of Mediterranean food and classic Italian dishes to try, for something truly special we recommend indulging in some local Sardinian cuisine. Dishes on offer include Carasau, thin crispy bread not dissimilar to a taco, a small suckling pig dish called Porcheddu, and for the pasta lovers, Culurgiones, a ravioli filled with pecorino cheese and mint, among other ingredients. These of course can all be washed down with a refreshing bottle of Cannonau, one of the island's finest wines.
Which hotel to choose in Sardinia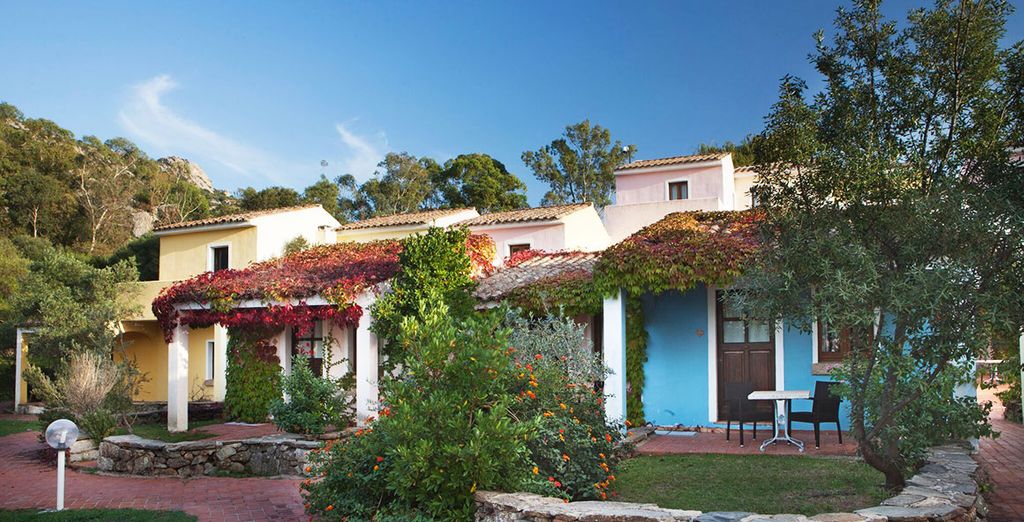 Is Arenas Resort 5*
Set within a large, lush pine forest, Is Arena Resort oozes elegance and sophistication. Guests can enjoy access to a private beach and outdoor swimming pool, as well as a 10% discount on spa treatments. Each room is luxuriously finished, with many boasting panoramic views over the surrounding forests.
Hotel Airone 4*
Hotel Airone is within easy reach of plenty of secluded beaches. Full of traditional charm, the hotel resembles an antique village. Breakfast is included and members can enjoy a free aperitif during their stay. Guests will never be bored, with a host of activities to enjoy, such as horse riding or wine tasting in the local cellars.
Overlooking a stunning natural salt lagoon and just 10 minutes from the nearest beach, this hotel boasts a range of features to make your stay as enjoyable as possible including two excellent restaurants, tennis courts and a range of entertainment. Its attractive swimming pool provides the perfect place to relax and soak up the sun.
Practical information about Sardinia
What is the weather in Sardinia?
Sardinia is popular for its warm and pleasant climate. If you are sun-seeker looking to soak up the rays, we suggest visiting in the peak summer months, between June and August, where temperatures can reach up to 30°, with lows of around 20°C.
The island remains temperate throughout autumn, when there is still plenty to see and do. With temperatures of up to 23°C in October, this is the perfect time for adventure seekers to explore all the island has to offer.
What budget to plan?
Sardinia is a versatile destination that can cater to a range of budgets, whether you're looking to splash the cash or watch the pennies. With its wealth of beautiful landscapes to explore, unspoilt beaches to enjoy and historical landmarks to spot, it's easy to keep yourself entertained for an entire week while spending next to no money.
Equally, if you're looking for a touch of glamour and luxury, you'll be spoilt for choice by the island's range of exclusive restaurants, bars and shopping boutiques.
If you're plumping for somewhere in the middle of the two, then eating out is priced similarly to the UK, with a meal in a local restaurant costing between €25 and €45 and cocktails between €5 and €8.
Discover more travel deals to Sardinia: holidays, last minute, great deals, weekends.
Sun holidays in the region