Weekend Deals in York



Table of contents
York is a charming medieval town in the heart of northern England. Offering a wide wealth of cultural attractions and historic streets to explore, it's the perfect weekend getaway. Ascend the 13th-century town walls and observe the beauty of York Minster before heading for one of the town's regional Yorkshire restaurants. When the night creeps in, York comes to life with old-school pubs and bustling bars along a charming waterfront.
5 things to do in York
1. York Minster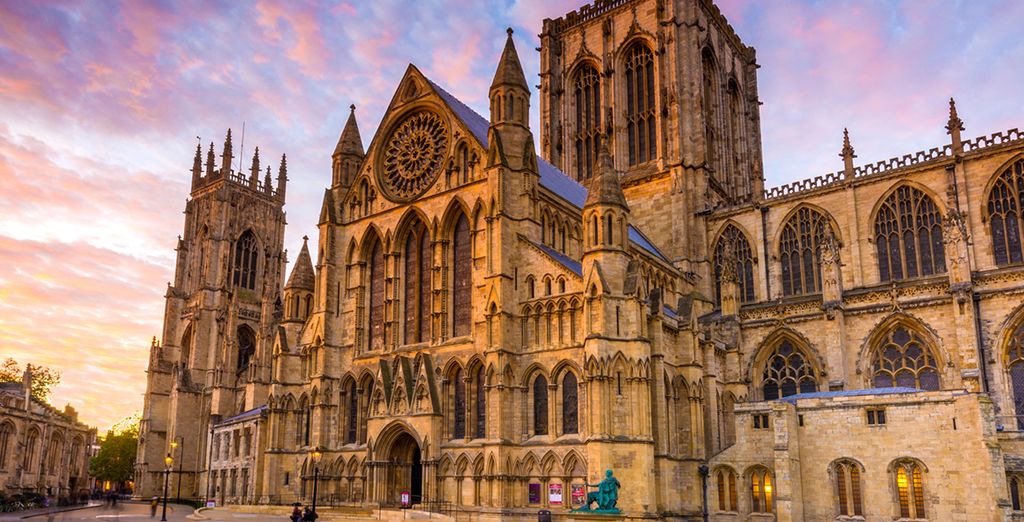 York Minster is one of the world's most stunning Gothic cathedrals and the largest such structure in northern Europe. It dominates the sky and provides a wealth of treasures inside. Climb the cathedral's massive main tower for one of the best views in the city.
2. Jorvik Viking Centre
York was a major seat for the Vikings, who knew the town as "Jorvik". This charming interactive exhibit transports you back to the 10th century, recreating the sights (and smells) of old York's streets. Add to this experience the fine selection of Viking artefacts on display, and you have one of the county's top historical attractions.
3. Walk the Walls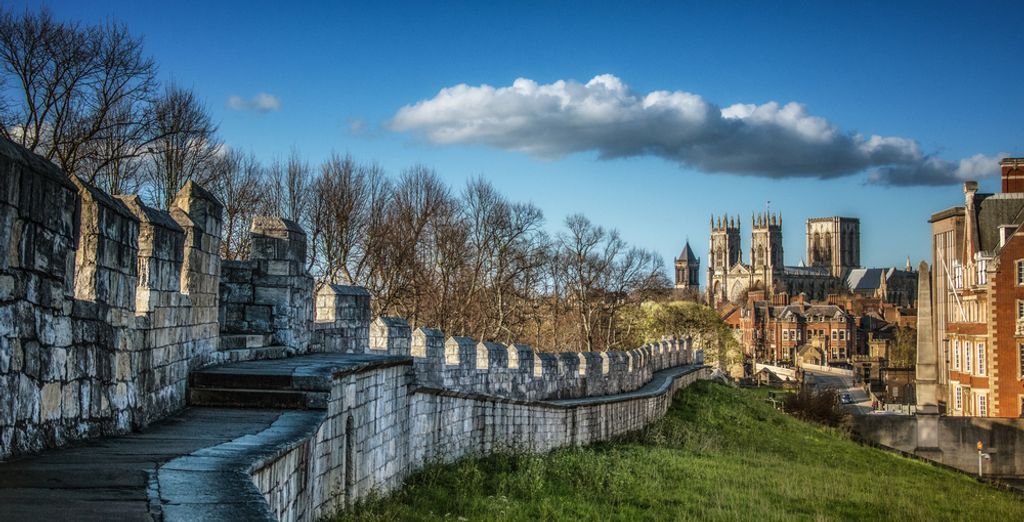 Roman fortifications surround the city of York. Known then as Eboracum, this city has deep Roman roots which you can discover on your visit. The most conspicuous of these are the Roman Walls. Practically surrounding the entire old town area, it's a great way to explore the city of York. Follow it up with a visit to the Minster to observe a statue of Roman Emperor Constantine the Great.
4. York Castle Museum
York's Castle Museum tells the history of York itself. With reconstructed Victorian streets, Jacobean rooms and more, it's an old-school living museum that's a treat to explore. Housed in a former prison building, the museum is adjacent to the eye-catching Clifford's Tower. This medieval Norman keep can be climbed and visited along with the museum.
5. Shop in the Shambles
The Shambles is among York's most memorable shopping streets. This higgledy-piggledy, winding 14th-century street retains much of its old charm. In place of medieval butchers and brothels, however, you'll now find boutique shops, fashionable favourites and many tourist outlets.
The best hotels for a weekend in York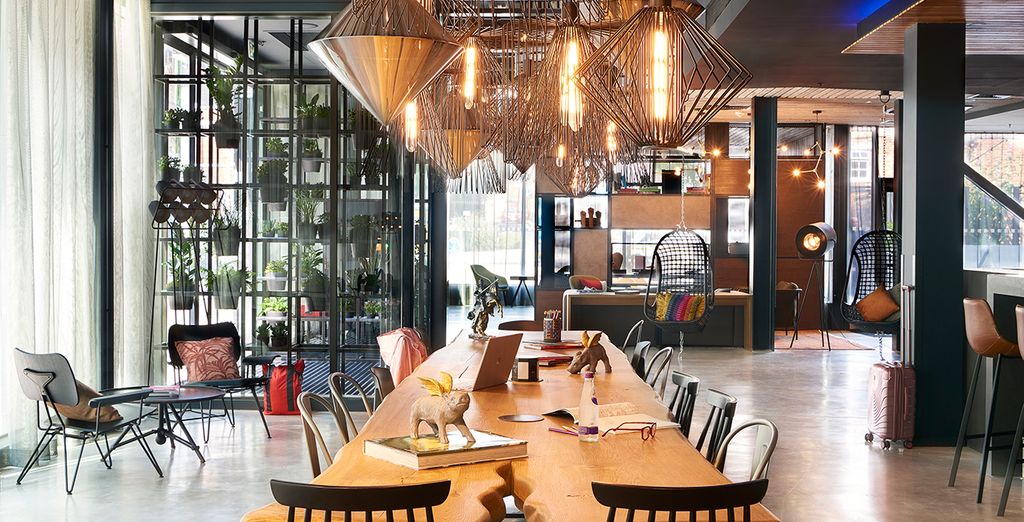 Ideally located in the heart of York, this hotel is within convenient reach of York Minster and the Shambles. Tastefully decorated with a vibrant, modern aesthetic, guests can enjoy the services of the on-site bar after a day's sightseeing. Rooms are elegant and trendy, with complimentary toiletries and Wi-Fi.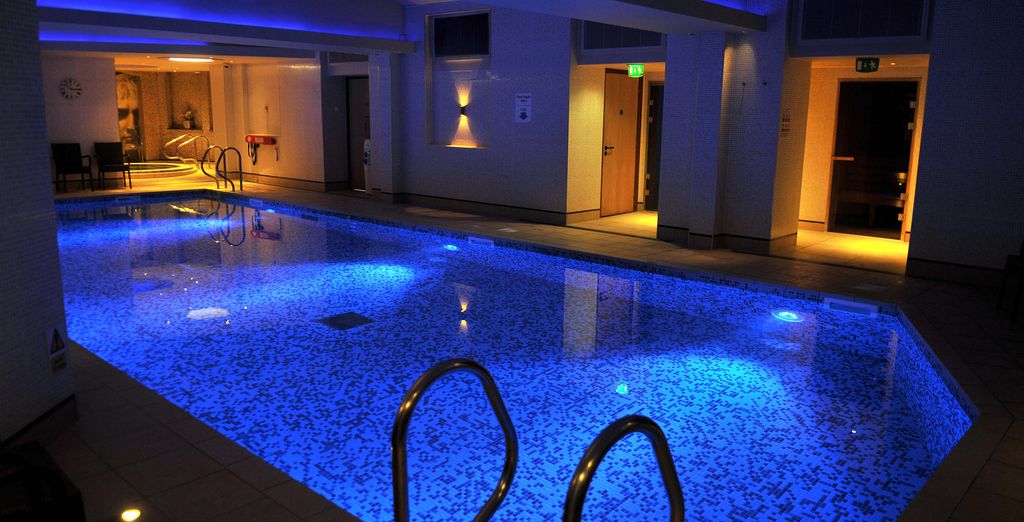 Among the city's most luxurious hotels, this charming Edwardian hotel overlooks the Minster. Perfect for those looking for a romantic getaway, guests have access to an indulgent spa. Rooms are suitably opulent, with spacious interiors and plush beds.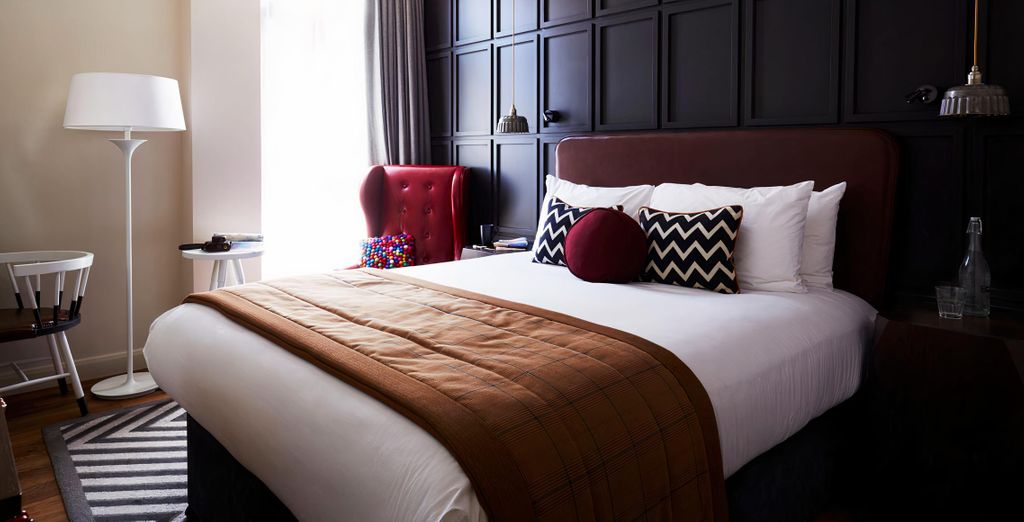 Located south of the river in a trendy part of town, Hotel Indigo is perfect for couples. Rooms are decorated in muted tans and greys, and each features a luxurious rainfall shower. What's more, the on-site bar and restaurant are delightful.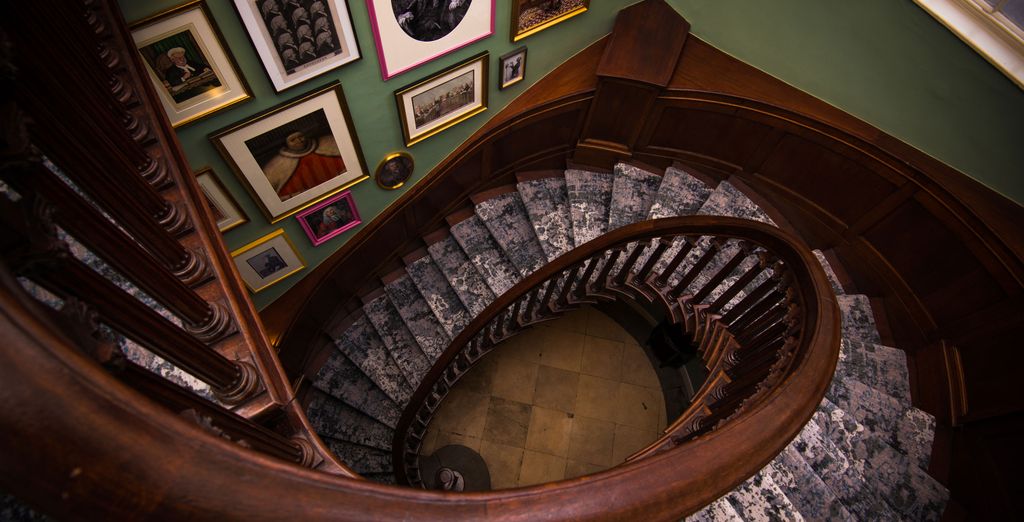 This hotel is perfectly placed right in the heart of the old town, just moments from the famed Bettys Cafe. Enjoy fine interiors and comfortable beds, complete with a welcoming restaurant and bar. Each room is uniquely decorated with bespoke furniture and charming little details.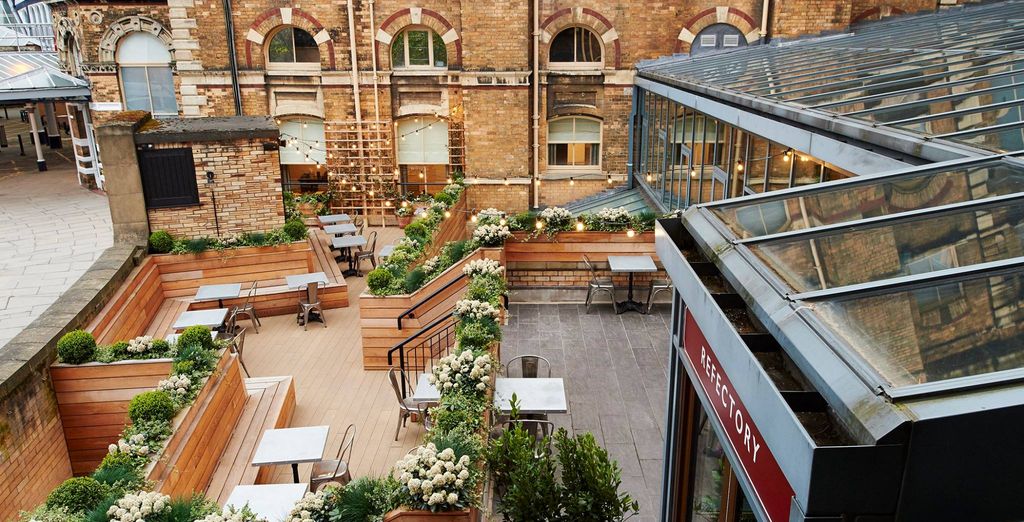 This elegant and historic hotel is a Victorian masterpiece. Located close to the railway station and National Railway Museum, it's surrounded by landscaped gardens with a fountain. Rooms are exceptionally decorated with period furnishings and sleek mod-cons.
Plan your weekend break in York
The best time of the year to go to York
York is a charming town all year round. Still, many travellers enjoy the city best in spring, as the weather is nice and the flowers are in bloom. Summer is also peak time, offering the best weather for enjoying the city's parks and outdoor festivities. Expect more crowds for attractions during these seasons, particularly during school holidays. Even visits in colder months are enjoyable, as York is one of the UK's most treasured Christmas breaks. A weekend getaway in winter gives you access to Christmas markets, with the Shambles' stores aglow with decorations.
Going to York at the weekend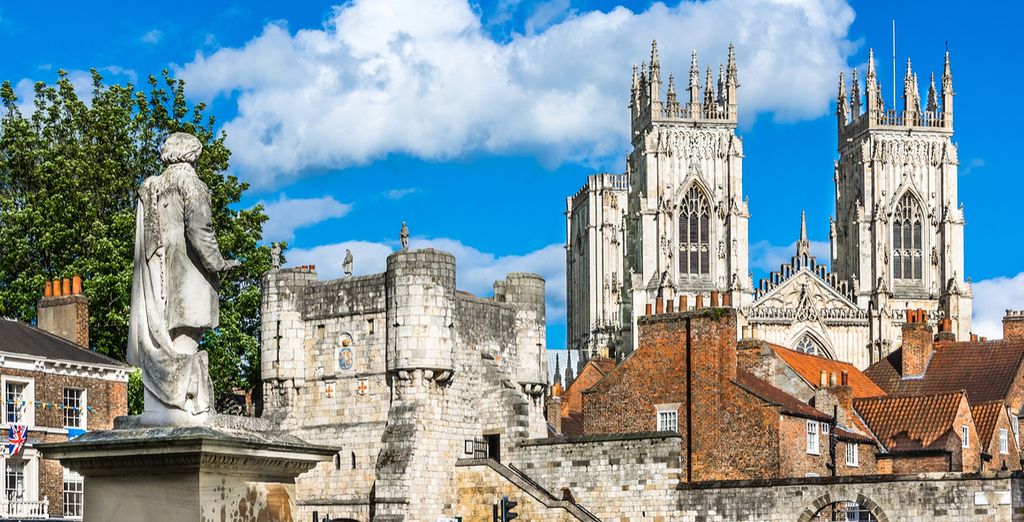 York is serviced by a convenient railway station which is centrally located just moments from the city's top attractions. As the old town area is small enough to traverse on foot, there's no need for a car or public transport. Still, many will delight in the open-top tourist buses which detail the city's rich and long history. If you're travelling by car into York on the weekend, consider one of the city's park-and-ride services. This will prevent you from getting caught in any traffic jams or queues.
Where to eat? The best districts and restaurants
York's old town is brimming with exciting eateries and bars. Among the top dining areas include Walmgate and Goodramgate, home to hip cafes, and Swinegate for major chains. Bettys Tearoom is a local institution offering ornate cakes, sandwiches and finger food. More esteemed restaurants to look out for include Melton's, Skosh and Arras.
Nightlife in York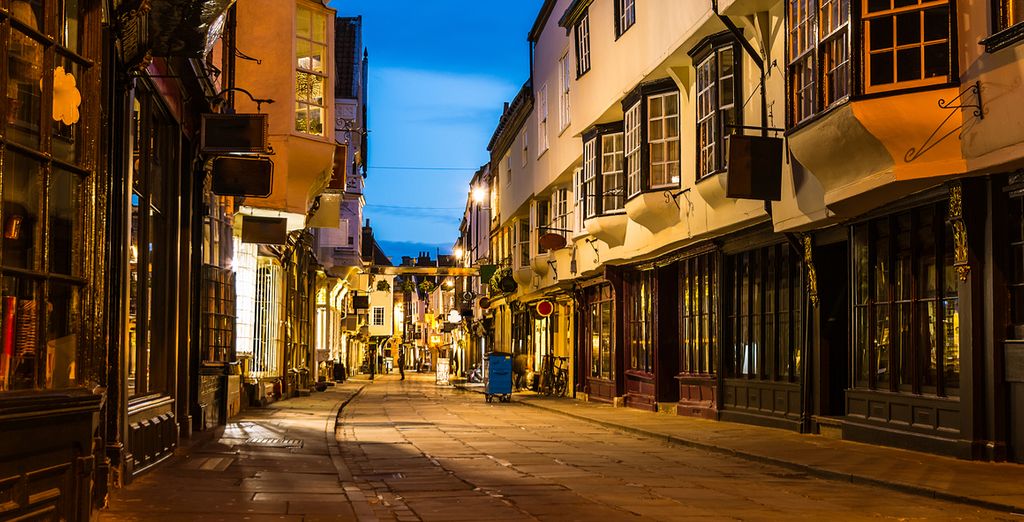 York has a reputation for good pubs and nightlife. The city is home to a number of craft beer breweries, most notably Brew York and Pinvi. As for bars, look for establishments along the River Foss, a picturesque area to grab a cocktail. In general, it's more romantic than lively, although groups of friends will relish in the city's nightclubs.
Our practical advice for a weekend in York
What to pack for a weekend in York?
Pack good walking shoes and an umbrella for a York weekend. Yorkshire's weather can be unpredictable, even on the best days.
What budget to plan?
For the best deals in York, book online and in advance. Luckily, weekend breaks are available at great prices, with savings of up to 70% off through Voyage Privé.
Useful information before going to York
Pride in Yorkshire is high in York and you'll likely come across some dialect during your trip. You'll notice this already in the town's place names. Gate, for instance, means street, rather than a typical gate.