Getaways in the Lake District



Table of contents
5 things to see/do in the Lake District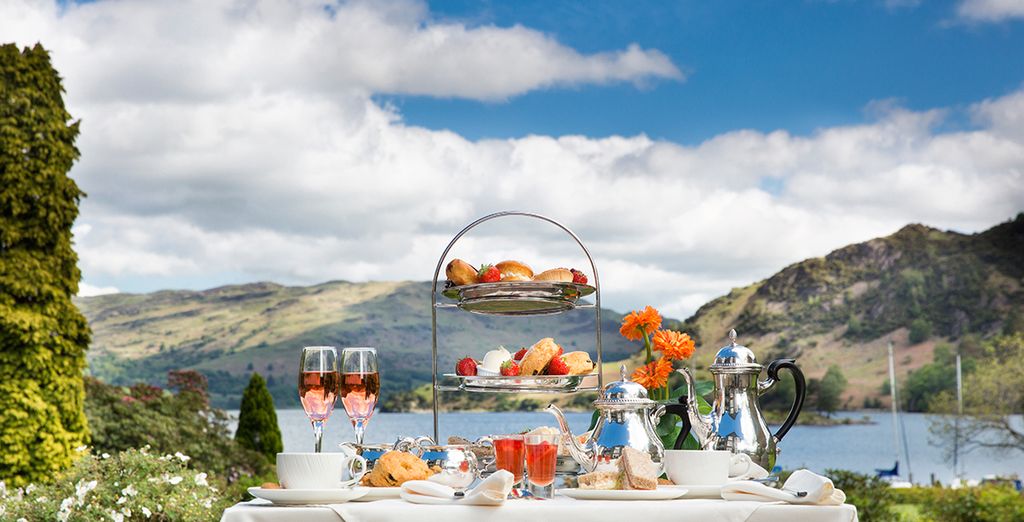 1. Lake District National Park
Spending some time exploring the Lake District National Park is a must when visiting Cumbria, UK. It covers some 1,340 square kilometres, and several of the lakes offer rides on historic boats.
2. The Theatre By the Lake
?
You can enjoy a unique setting for viewing a stage performance when you visit the Theatre By the Lake. It offers incredible views of Derwentwater and has a conveniently located on-site cafe where you can grab a bite to eat.
3. Hire an Electric Bike to Explore the Region
?
Hiring an electric bike is one of the best ways to go exploring on your getaway in the Lake District. These bikes make it much easier to take on the area's hilly terrain, and there are plenty of charging stations located in cafes and pubs along the way.
4. Castlerigg Stone Circle
?
The Castlerigg Stone Circle is one of the oldest among over 300 similar sites spread across England. It is around five thousand years old and is particularly beautiful to view at sunset.
5. Make a Side Trip to the Coast of Cumbria
The Lake District of Cumbria is absolutely beautiful and full of an almost endless list of stunning sights to check out. At the same time, the coastal part of the region is not to be underestimated and takes only a short journey to reach.
The best hotels for a getaway in the Lake District
??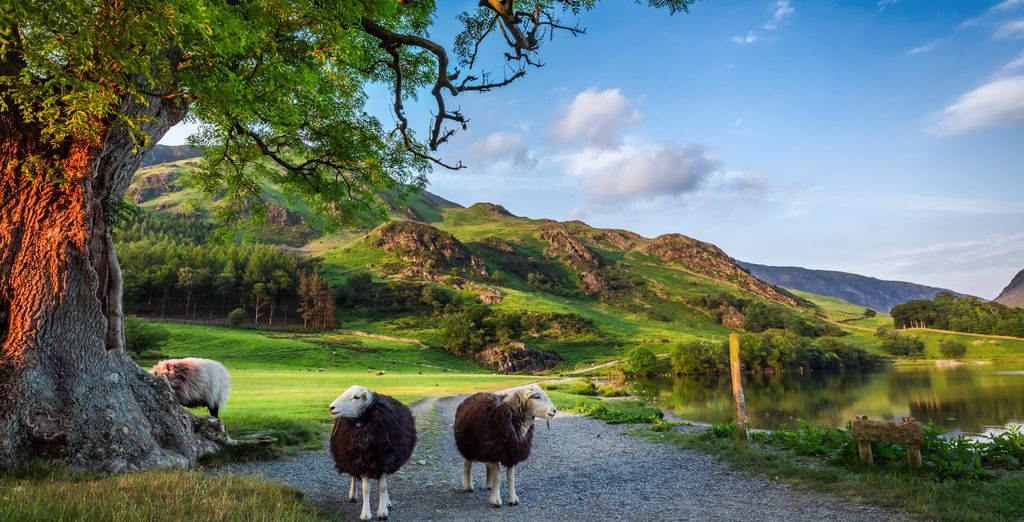 Briery Wood 4* is a beautiful hotel that dates to the 19th Century. It is set on seven acres in the Lake District and includes access to stunning gardens. You will enjoy room amenities that include luxury toiletries, a range of refreshments and an LCD TV.
?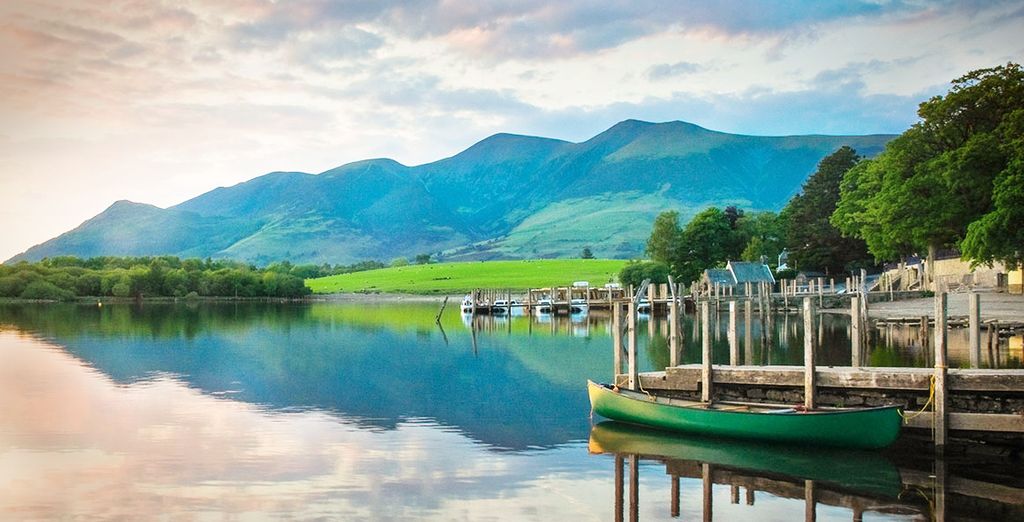 Appleby Manor 4* is an amazing Victorian-era hotel ideal for your perfect getaway in the Lake District. You can choose two different room options, and a 2-course meal for two is included for your first evening. Additional amenities include spa treatments, a full-size pool table and a hydrotherapy pool.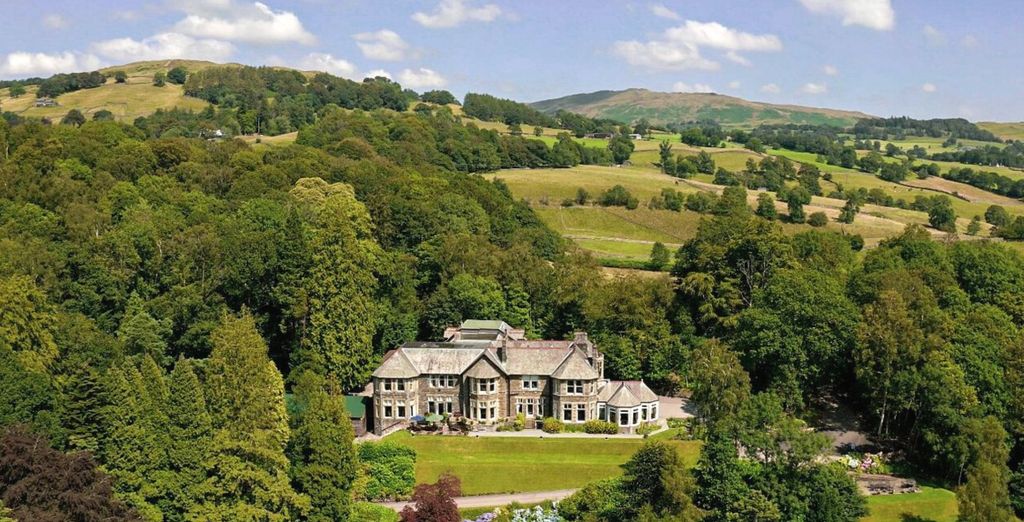 Your time exploring the Lake District will be enhanced by your stay at the Merewood Country House Hotel 4*. It sits on twenty beautiful acres of landscaped gardens and offers views of Lake Windermere. Room amenities include a Smart TV, a selection of refreshments, a coffee machine and luxury toiletries.
?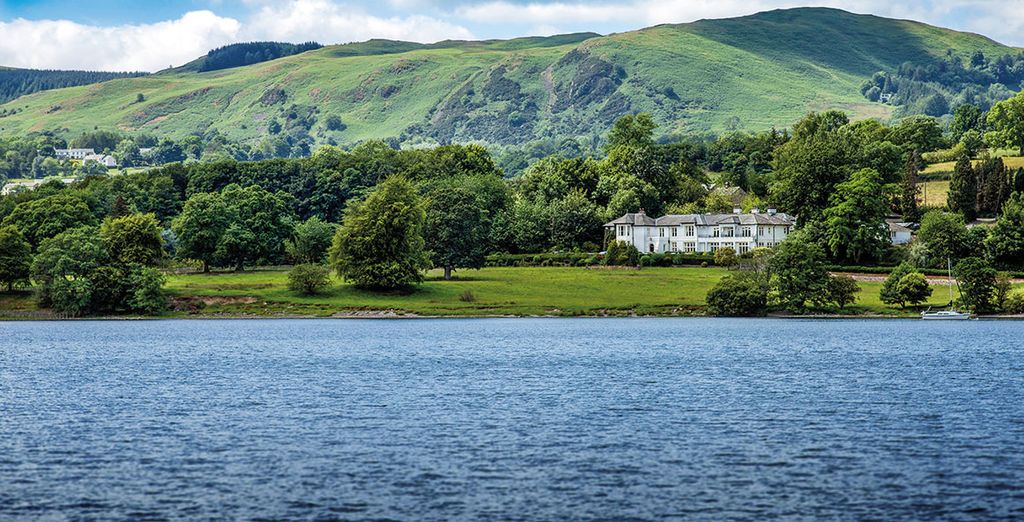 The Rampsbeck Hotel is a beautiful accommodation option set in a house that dates to the 18th Century. The property sits on Ullswater and offers guests the opportunity to dine at its pair of Rosette-awarded restaurants. Amenities include free Wi-Fi, a laundry service, room service and free parking.
??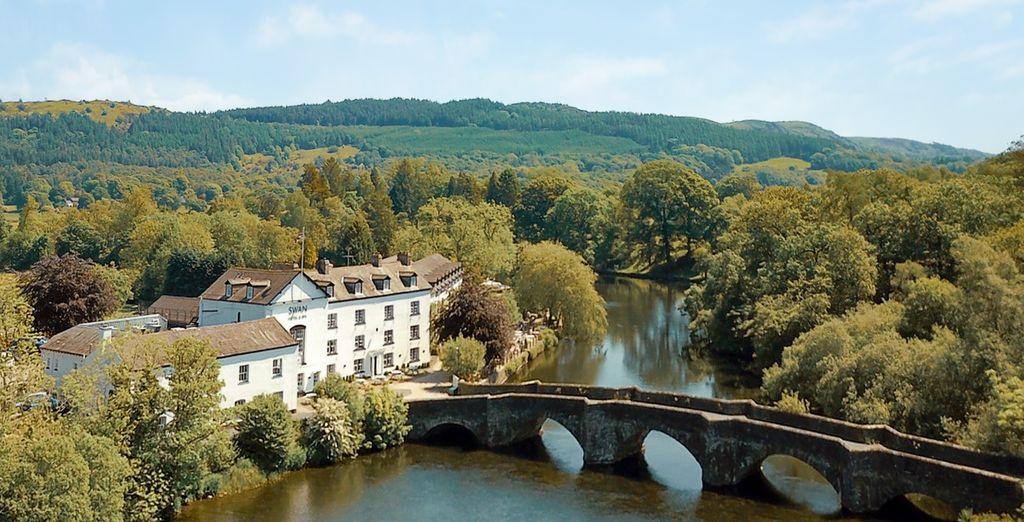 The Swan Hotel & Spa 4* is an idyllic hotel for a getaway full of relaxing spa treatments. It is a family-friendly and dog-friendly hotel that is ideally positioned for a short break that allows you to explore all that the Lake District has to offer.
Plan your getaway in the Lake District
The best time of the year to go to the Lake District
Given that the Lake District is known to be rainy and cool, the months of June and July are generally considered the best time to visit the region. This is the driest and warmest time of the year in this area of the UK.
Going on a getaway in the Lake District
There are various ways to travel from your area of the UK to the Lake District. You can make use of public transport options, such as buses and trains. Many travellers choose to drive their own vehicle or hire one for a getaway in the region.
Where to eat - the best districts and restaurants
Cumbria and the Lake District are known for unique food offerings worth trying during your visit. While spending time in the region, you might consider trying local favourites like Damson cheese, Cumberland sausage and Morecambe Bay shrimp. There are great food options in this amazing part of the UK, and you have plenty of choices whether you want fine dining restaurants like L'Enclume in Grange-over-Sands, traditional British food at Porto Restaurant in Bowness-on-Windermere or a tasty takeaway from Shap Chippy in Penrith.
Nightlife in the Lake District
There is no shortage of nightlife in the Lake District whether you are on holiday alone, with your partner or in a group. Solo travellers love meeting locals in the cosy pub setting of the Crafty Baa Windermere. Bootleggers Bar in Kendal is a great spot for your group to listen to live music. If you are with your partner, you might want to settle in for a relaxing evening sipping wine and cocktails at the Fizzy Tarte in Windermere.
Our practical advice for a getaway in the Lake District
What to pack for a getaway in the Lake District
When packing for a getaway in the Lake District, you need to take comfortable, seasonal clothing and good walking shoes. You will also need to include swimwear, rain gear and an umbrella. It can never hurt to pack some extra toiletries, as well.
What budget to plan
Even if you are just heading out for the weekend, it is good to prepare a bit of extra cash to cover any expenses you did not anticipate. At Voyage Privé, we can help you to save up to 70% on your holiday to the Lake District when you book your accommodation with us.
Useful information before going to the Lake District
It can get cool even in the spring and summer in the Lake District, and rain is a regular occurrence. We recommend preparing for rain while you are packing for your getaway, just in case.