Uncover your favourite location by choosing your luxury holidays in the UK



Table of contents
Enjoy Holidays in the UK with Voyage Prive up to 70% off ⭐ Discover vibrant cities, peaceful country retreats and seaside hideaways. ✅.
Uncover your favourite location by choosing your luxury holidays in the UK
Holidaying in the UK can seem like a dull option when one's mind is turning towards sunny beaches, tall colourful drinks packed with ice and paper umbrellas, and admiring exotic animals and monkeys as they play and frolic in their jungle homes. But holidays in the UK can be wonderful too: the magnificence of the wild Scottish landscape near Loch Ness, the unmatched splendour of Tower Bridge – and, indeed, all of London – and the joys of world class zoos, like Chester Zoo, just to name a few. Read on and see if a UK holiday does not seem just a little more enticing after all!
Top 5 Things to Do in The UK
1. Loch Ness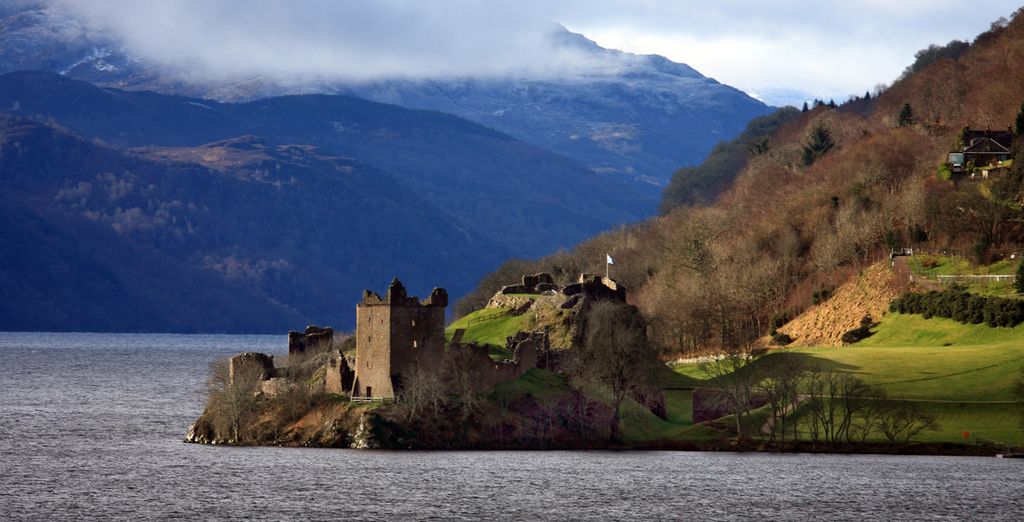 Deep in the heart of beautiful Scottish countryside, Loch Ness is wide, deep, freezing cold and enigmatic. Even without the mystery of Nessie, the 'monster' that lives within the depths of the water, the Loch is fascinating. It is the largest lake in the UK by volume, and contains more fresh water than all the lakes in England and Wales combined. Despite its immense size, there is only one island in the lake, a very small one, called Cherry Island, which used to house a small castle but which is now only home to a few trees. The great depth of water means that the temperature seldom changes much, and the water is always around 5°C: cold enough to induce hypothermia in mere minutes, so swimming is, understandably, prohibited.
2. Tower Bridge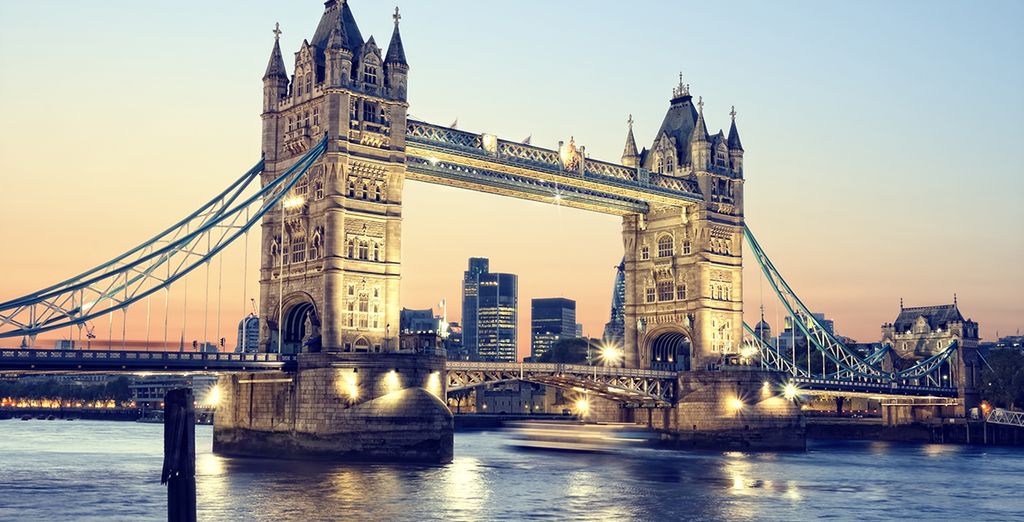 Tower Bridge is a wonderfully cheerful sight. Painted blue, with ornate decorations, the bridge can raise in the middle to allow big ships to sail right into the heart of London. It is often confused with London Bridge, a real, but much less exciting looking bridge a little way upstream. In fact, a sharp operator sold 'London Bridge' to an enthusiastic American, who thought he was getting Tower Bridge for a knock-down, bargain price, only to be deeply disappointed with his end of the deal! Tower Bridge is close to the Tower of London and many other equally iconic sights, and should definitely be included as a part of your holiday. You will not be alone, 40,000 people cross Tower Bridge every day!
3. Chester Zoo
A world-class zoo whose work on conservation and preservation of the natural world is among the world's best, Chester Zoo is home to over 21,000 animals, comprising over 500 species all housed in one of the UK's largest zoological premises. Plan to spend the whole day at the zoo as there is so much to see and do that you will be hard pressed to see everything to your satisfaction even in that time. But also make time to explore the ancient walled city of Chester, which boasts Europe's most complete Roman walls, an amphitheatre, and the unique shopping Rows, double layers of shops that have been in constant use since the late 1200s. Chester's dining quarter is a great place to eat, and then you can stroll alongside the river, admiring the plethora of bird life that throngs the Dee.
4. Stonehenge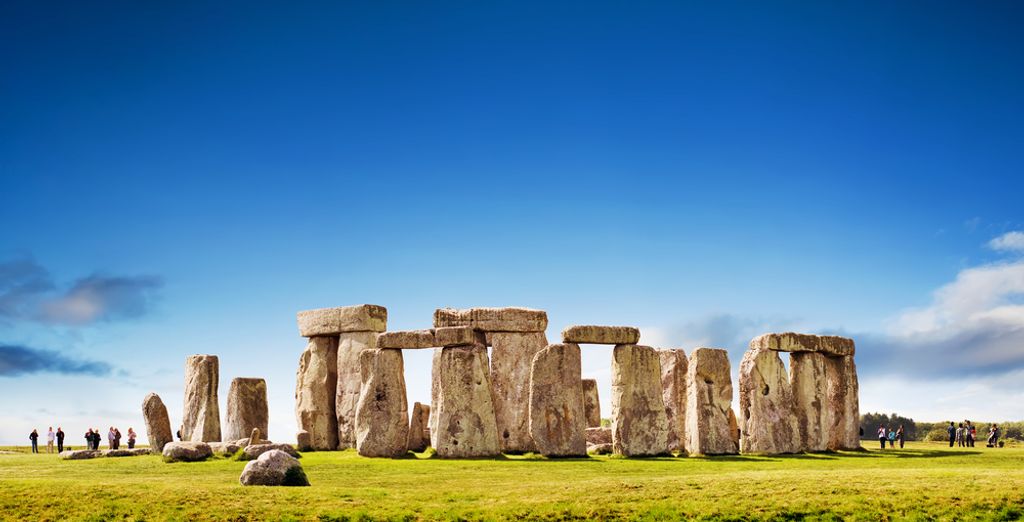 A world-famous, prehistoric monument in the heart of rural Wiltshire, Stonehenge has long been a source of fascination. How was it built? And why? And how did the bluestones get carried all the way from Wales using prehistoric transports? And why? Archaeologists have been asking these questions for hundreds of years, and we are still in the speculative stage, thinking of potential ways and means, and ascertaining whether these are feasible or not. Regardless of the answers, walking around the site is a wonderful way to get in touch with one's inner spirituality, commune with nameless ancestors or simply enjoy a nice day out in the fresh air.
5. Giant's Causeway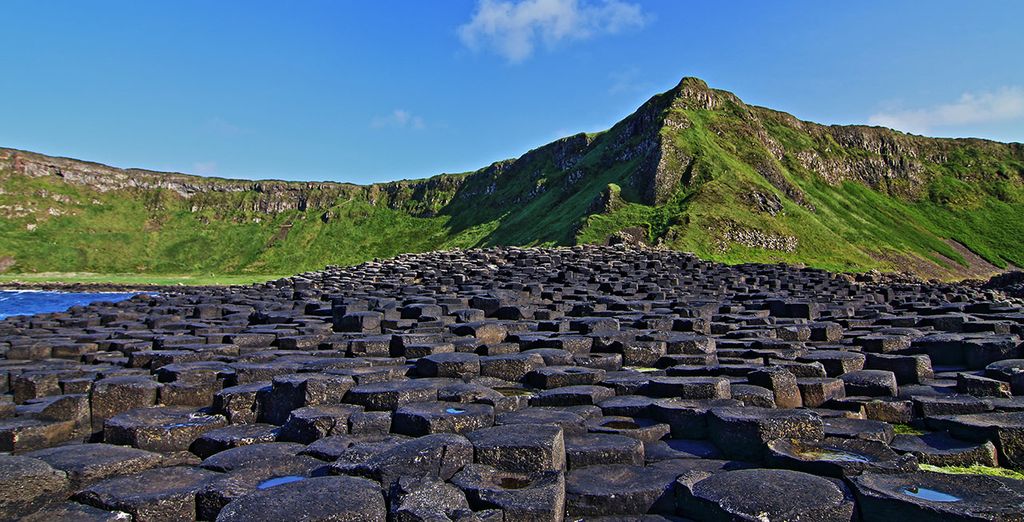 This unique site, in Northern Ireland, was formed millions of years ago, when fluid basalt lava flowed over the area. As the basalt cooled, it cracked, forming into many sided columns (mostly hexagons, although they vary from three to eight sides). Over time, weathering and the sea have stripped these columns bare, revealing their unique look to the world. You can go directly to the Causeway without paying anything, or you can make use of the visitor's car park and information centre for a fee.
Our Best Hotels in the UK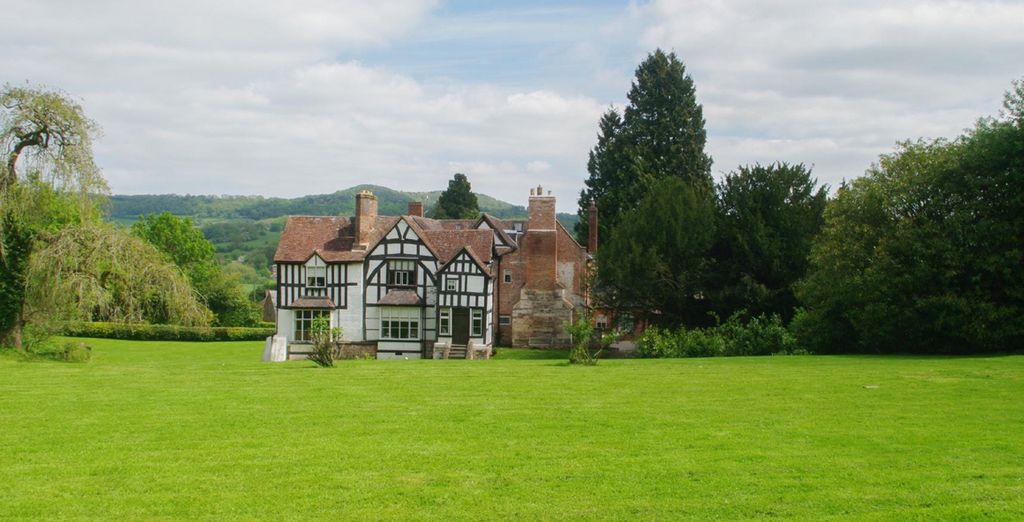 Combine the quirky pairing of a tranquil and old-fashioned quintessentially English country house with the cut and thrust of the high-octane motor racing industry at this gorgeously appointed hotel. Shelsley Walsh is a village long associated with the sport, and there are almost always races and events to watch and attend, before trying out a classic car experience as you spot somewhere for dinner. The hotel's beautiful breakfast room looks out onto wonderful views, and the rooms are decorated for both comfort and aesthetics.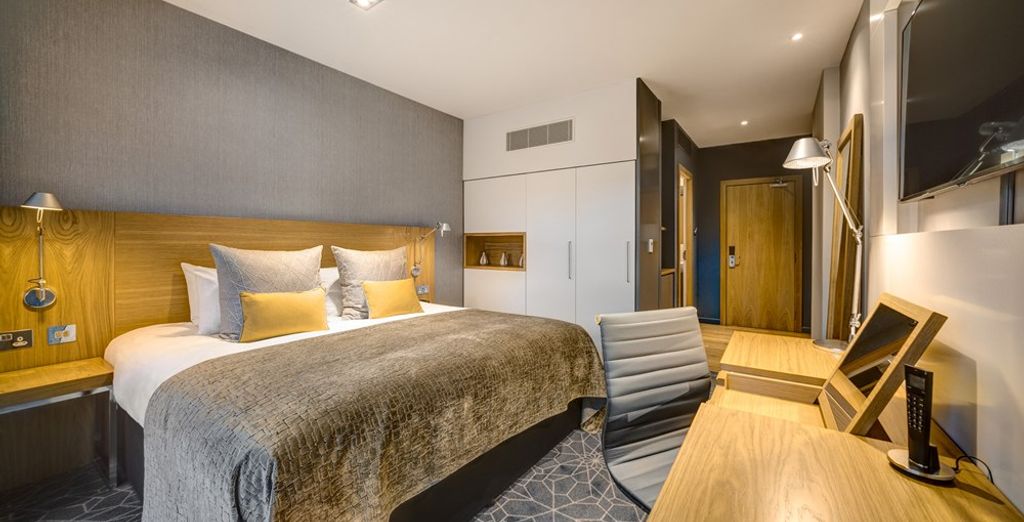 A modern and spacious hotel in the heart of historic Glasgow, the best sites of this city are just a walk away, while inside the hotel, comfort and style are watchwords. Dine, drink or just relax in The Lounge, before heading upstairs to your spacious and comfortable bedroom to enjoy a movie or some sporting action thanks to the large screen television that has access to Sky Sport and Movies: ideal for relaxing before getting a great night's sleep to set you up for the next day's explorations of the city.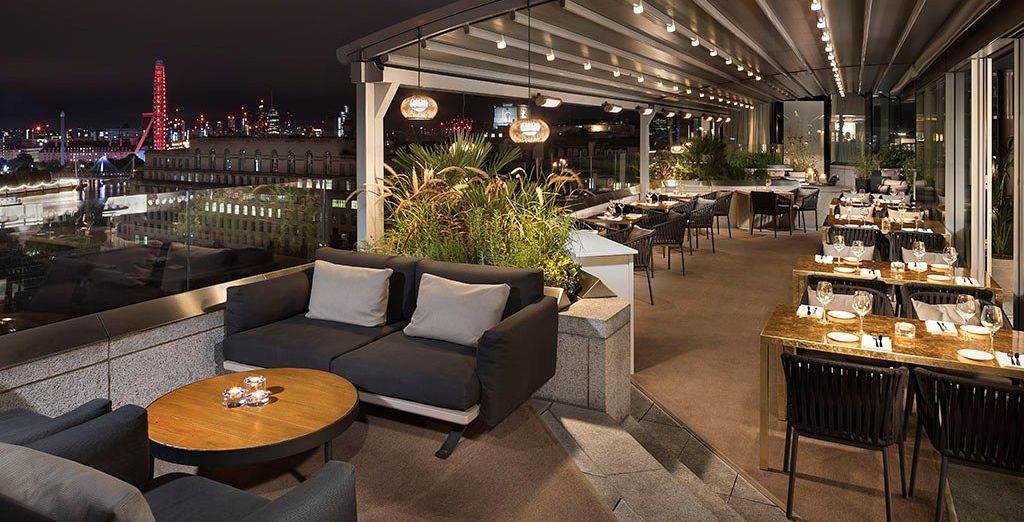 London is an immense and sprawling city that should be alarming, noisy and unpleasant. Instead it is vibrant and charming and full of life: fully deserving of being a holiday destination in its own right. This luxurious hotel, in the heart of the city, brings you close to the thriving boutiques, shops, cafés, coffee bars, gardens, and endlessly fascinating streets and by-ways of London, boasts floor-to-ceiling windows, sumptuous comfort and your very own Nespresso machine to start your day the best way.
When is the Best Time To Go On Holidays in the UK
Spring and summer in the UK runs from about the end of May until very early October, and the weather then is ideal for exploring the nation. However, London, Manchester and Liverpool, just to name a few, put on excellent Christmas markets and entertainments, making them an ideal destination in December. You can visit the UK all year round as long as you have an umbrella or waterproof jacket with you at all time!
Getting About and To the UK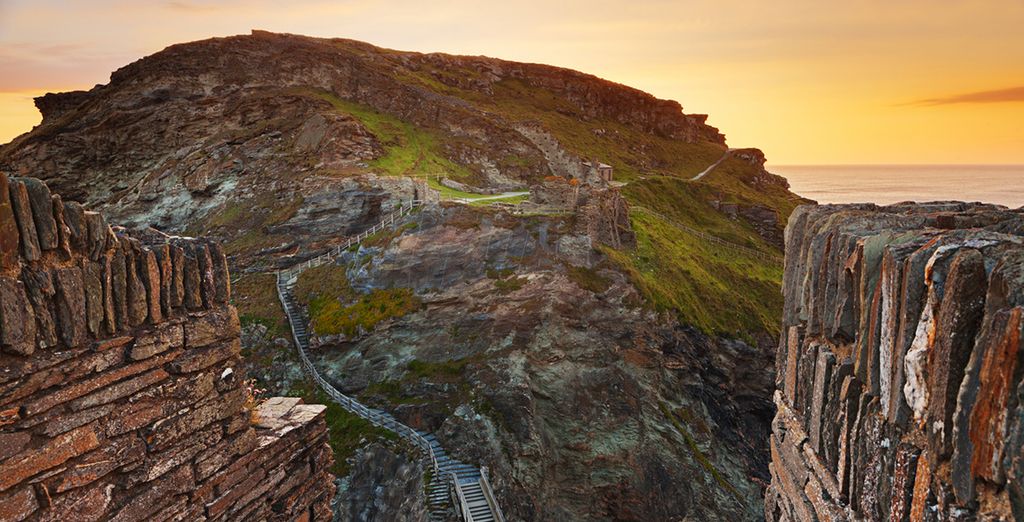 The UK can be accessed from almost any international destination via one of several international airports, over forty at last count, five alone in London. Ferries, trains and the channel tunnel all give access from the European mainland, too.
Once in the UK, you can rely on the extensive public transport network of trains and buses, but do be aware that this can become expensive if you travel on a whim. Try to book your tickets beforehand, and stick to a pre-planned itinerary, as this can save you a considerable sum in the long run. Otherwise, taxis cover most areas of the country, or you could hire a car and do your own driving, if so desired.
Enjoy Your UK Holiday
Most destinations in the UK are family and pet friendly, but it is always best to double-check when you make your booking as there may be extra costs or other stipulations that you will need to adhere to.
UK holidays are a great way to get to know the country, whether you are enjoying a 'staycation' or getting away from your home elsewhere. The UK has a rich and varied history which is deserving of interest, even if some of their ideas and principles are now shown to be flawed or incompatible with modern living. Pick out the elements of UK history, culture or entertainment that you like the most and plan your holiday around that: you will not regret it!
The Voyage Prive travel expert's opinion on Holidays to the UK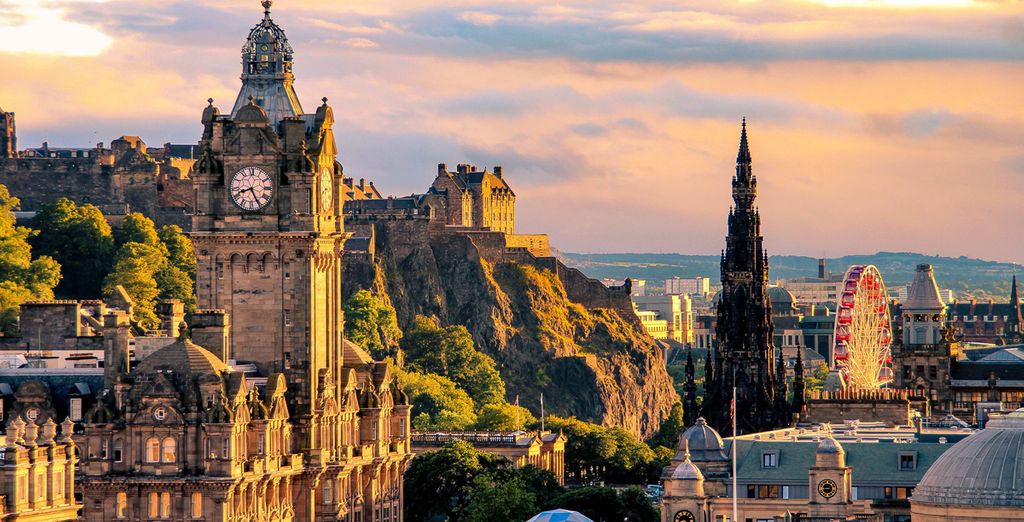 The United Kingdom offers many destinations to suit all types of travellers, from peaceful holidays in the countryside, to bustling UK cities. Full of culture and history, you could spend your days in cosmopolitan cities such as London or Edinburgh by visiting internationally famous museums and world heritage sites, or by indulging in some shopping before dining in fine restaurants.
For those who prefer spending their days in peaceful locations, the UK offers plenty of idyllic hideaways. With luxury holidays available in the countryside and by the sea, you can explore and uncover your location's hidden sights at your own peaceful pace.
Exploring culture and heritage in UK cities
The United Kingdom is famous for its cosmopolitan cities and heritage sites. By choosing your holidays in the UK, you could spend your days in York, exploring its unique and rich ancient history, or Edinburgh, the cosmopolitan city in an unforgettable setting.
When selecting your holidays in the UK, the city of London cannot be ignored. With internationally renowned museums such as the British Museum, the Imperial War Museum, and the Natural History Museum, you could spend endless hours being captivated by culture and heritage. The museums are not all that London has to offer as you could also spend your days visiting Buckingham Palace to appreciate all of its architectural glory and history, braving the heights to admire the views from the London Eye, or indulging in some shopping on the ever famous Oxford Street.
Relax in the countryside or by the sea in the UK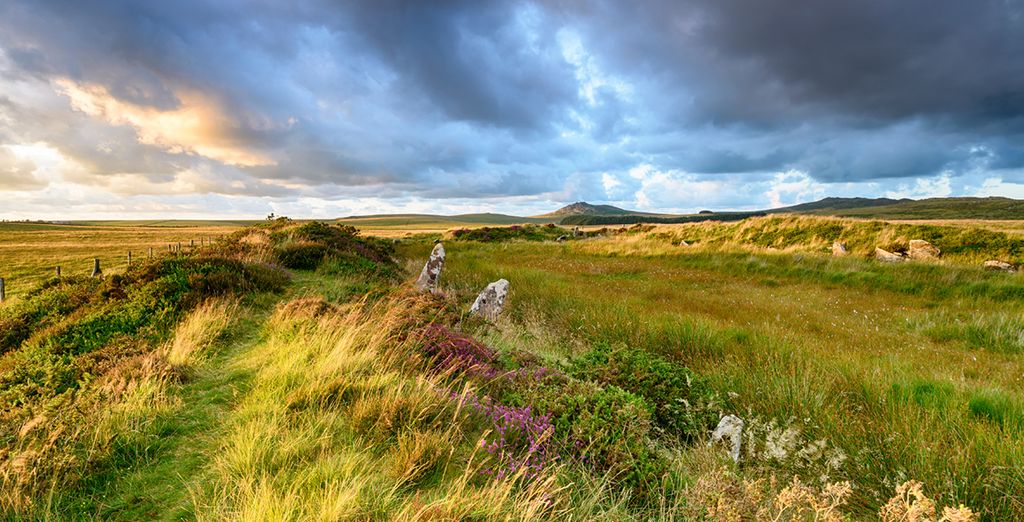 It's difficult to ignore the beauty of the UK outdoors. Discover Cornwall, a county on England's rugged southwestern tip; the south coast is dubbed the Cornish Riviera due to its picturesque harbour villages such as Falmouth and Fowey. Alternatively, relax and explore the Highlands in a historic region of Scotland.
Whether you are looking for a break within the bright lights of the city, or an idyllic location within the countryside or by the sea, the UK offers plenty of choice. With our handpicked offers in carefully selected locations, our discounted luxury holidays in the UK mean that you'll get a great price for a memorable holiday.
FAQ Holidays in the UK