The top 5 hotels in Torbay



Table of contents
The top 5 hotels in Torbay
Looking for a delightful hotel in Torbay? From sea-view hotels to historic country manors, you'll find the perfect hotel in and around Torbay at Voyage Privé.
Our best hotels in Torbay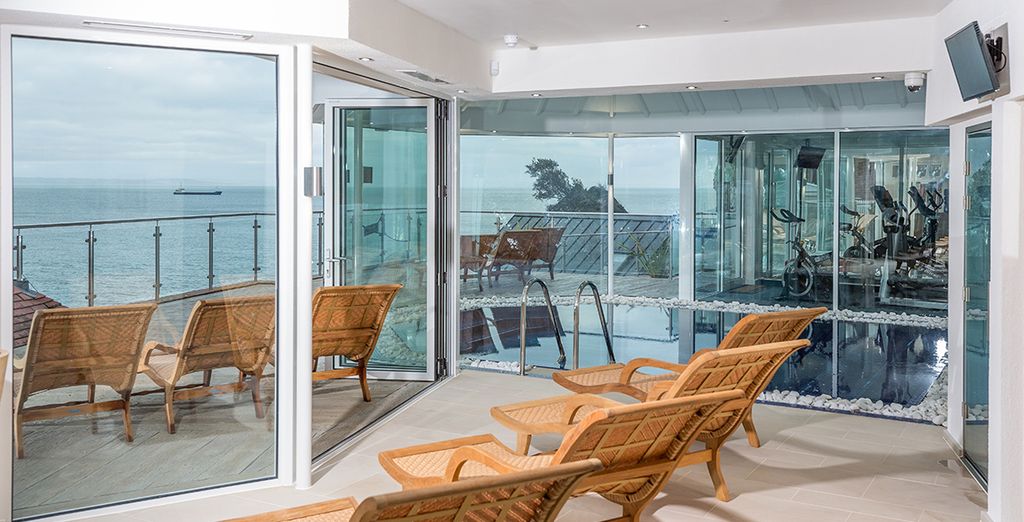 This highly acclaimed coastal retreat boasts outstanding views across Babbacombe Bay. With excellent links to lively Torquay, guests can enjoy a relaxing and secluded stay in this remarkable hotel.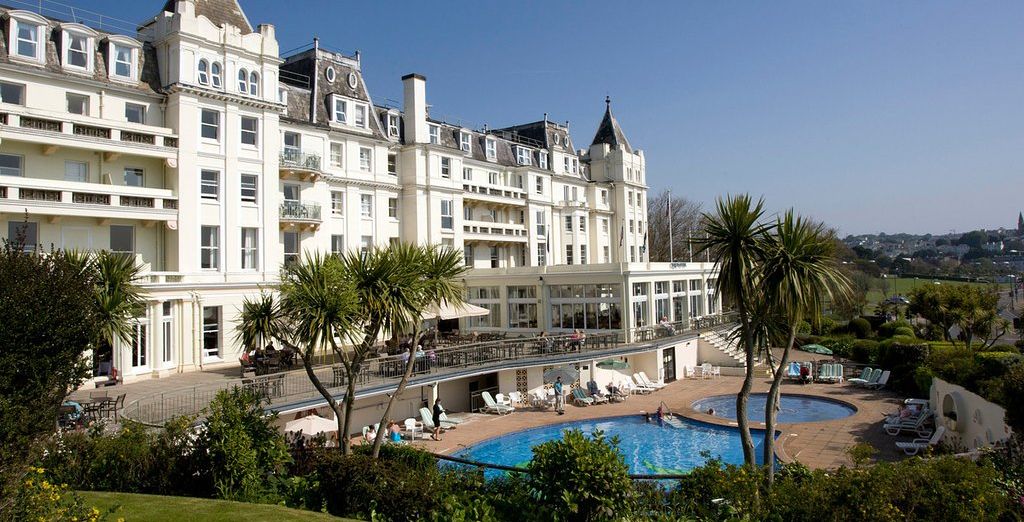 Located on Torquay's charming waterfront, this coastal hotel is among the most spectacular in Torbay. With a tasteful blend of Victorian and contemporary furnishings, guests have access to a number of relaxing swimming pools.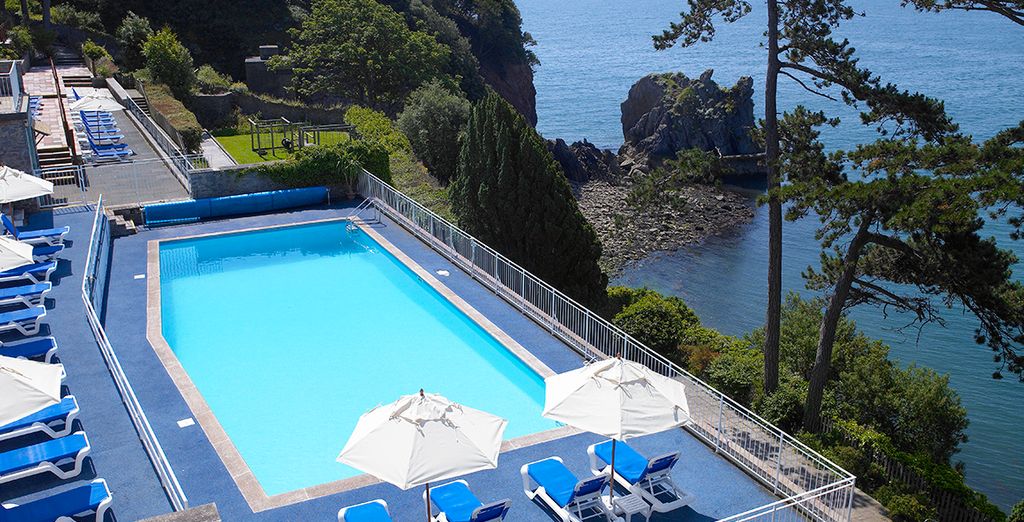 Tucked away in a delightful corner of Torquay, this spectacular 19th-centurt hotel upholds a luxurious feel throughout. Enjoy coastal views with alfresco dining on private balconies and panoramic seafront terraces.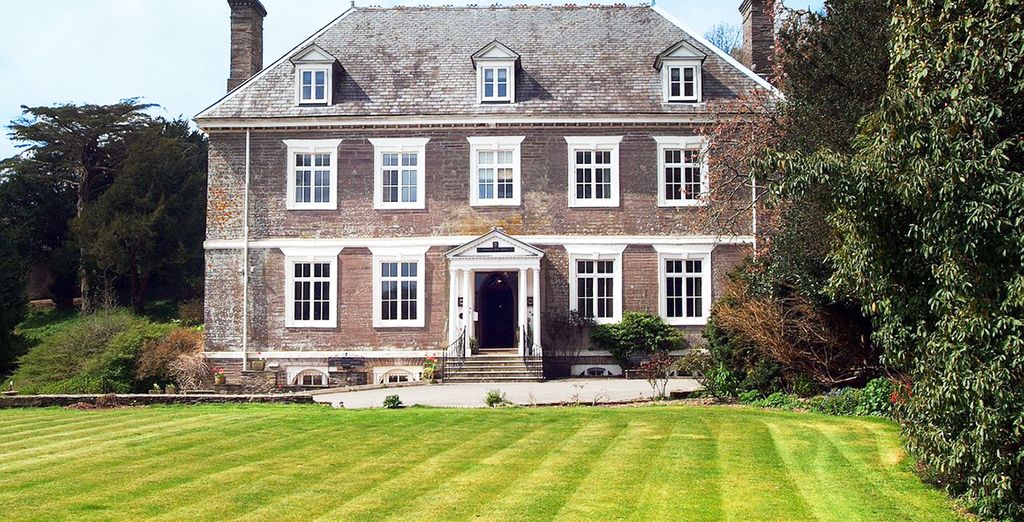 Escape to Buckland Tout-Saints, sandwiched between the Torbay coast and pretty southern Dartmoor. This fine country manor hotel offers manicured gardens and delightfully opulent interiors with antiques and hardwood furnishings.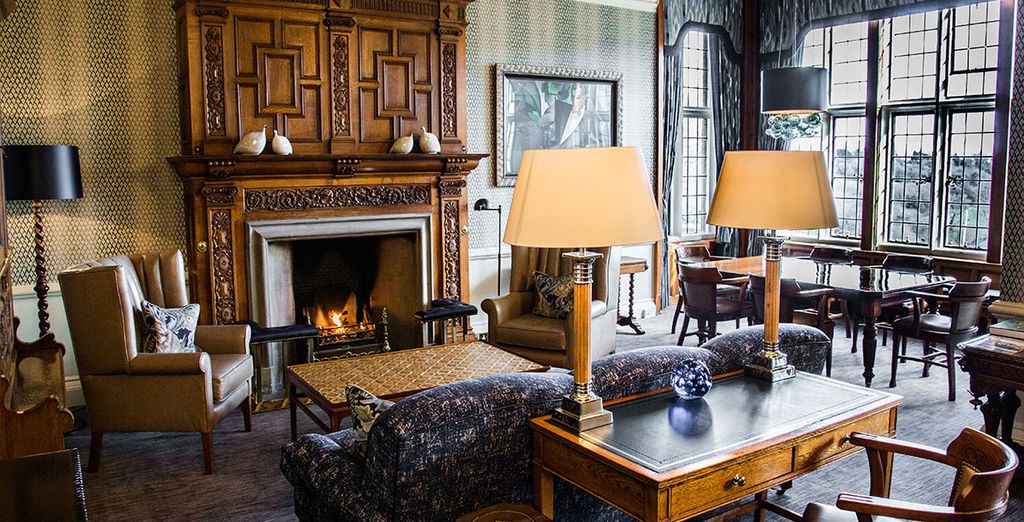 Stay in one of the most beloved country manors in the UK. Set within spectacular hilly grounds, this modern Dartmoor hotel is brimming with luxury and character. It's a fine choice just 22 miles from the Torbay coast.
Services will you find in our hotels in Torbay
Fast Wi-Fi
Hospitality tray
Luxury toiletries
Flat screen TVs
Swimming pools
Sea-view dining
Delightful gardens
Cosy bars
Going on holiday in Torbay
Torbay and the Devonshire coast are delightful all year round. However, the period from late-spring to late-summer remain among the best in terms of weather. You'll find the highest temperatures from July through August, with fewer chances of rain. However, these are also peak travel times with price hikes and booked-up hotels. If you can, visit outside of school holidays to avoid crowded beaches and busy motorways. Major attractions are open from spring through autumn, with many services, like National Trust properties, closed for winter. Winter can still be charming, just pack for crisp and wet weather.
Hotel offers at Torbay convenient for all kind of travel
Torbay is a fantastic family-friendly destination, offering plentiful coastal excursions and interactive museums for little ones. Enjoy sailing trips along the coast or explore the charming Kents Cavern Prehistoric Caves. You'll also find a number of charming zoos and parks for little ones to run wild. Torbay is an immensely romantic destination, too, offering first-rate restaurants hugging a gorgeous stretch of coastline. Take a walk along the coast and watch the sunset before returning to your hotel for a nightcap. As for groups of friends, descend upon Torquay or Paignton by night for a wonderful evening in lively pubs and clubs.
The range of hotels we offer at Torbay
Historic hotels
Manor house hotels
Spa hotels
Seafront hotels
Torbay: what should we bring for a hotel stay?
Suitable footwear
An umbrella
Evening attire
Swimming costume
Pack-away towel
Sun cream
Light mac coat
Your best hotel at Torbay: how to get there and make your booking
How to get to Torbay
The Torbay region is home to Torquay and a number of fine coastal towns and villages. The area is well-served by road links, with cars being the most convenient means of travel. Just be sure to avoid travelling into popular regions on Saturdays. This is the usual turn-around time for cottages and hotels, and the busiest time to hit the beach. If you're travelling by public transport, Torquay is serviced by a convenient rail station with connections to London and beyond. You'll find coastal paths are ideal for cycling rides – just be sure to take care during winter when winds are strong.
How to book your hotel in Torbay
Choose from a wide range of delightful hotels in Torbay with Voyage Privé. Membership is completely free, after which you'll gain access to exclusive members-only offers on the region's best hotels. It's quick and easy to sign up; simply enter your details to unlock the latest deals.
The opinion of the Voyage Privé travel expert on Torbay
Torbay is among the UK's most iconic coastal resorts. Made famous in the Victorian era, its pretty waterfront is brimming with charming 19th-century villas and hotels. With a wide range of quiet beaches and surfing spots to enjoy, Torbay is a must for seaside lovers. There are also ample museums and attractive zoos in the vicinity, making it perfect for families and friends to explore.
Torbay – a coastal wonderland with crystalline waters
Escape from Torquay's beloved main beach to explore secluded coves and tranquil caves. Anstey's Cove is among the region's finest, offering picturesque views across the sea. Torbay's beaches are among the best in the country, so pack your swimming costume and book your next seaside getaway with Voyage Privé!