Highland Explorer Tours
In 2014, the Rough Guide readers voted Scotland as the most beautiful country in the world, and one does not need to search far to understand why this is so.
The Scottish Highlands have been the subject of song and story for hundreds of years. Replete with sweeping vistas encompassing silver-blue lochs and vast mountains, home to a culture thousands of years in the making and a wealth of opportunities and activities to satisfy any holidaymaker, the time has never been better to explore the Highlands through Voyage Privé Highland Tours.
The Voyage Privé Travel Expert's Opinion on the Highland Experience Tours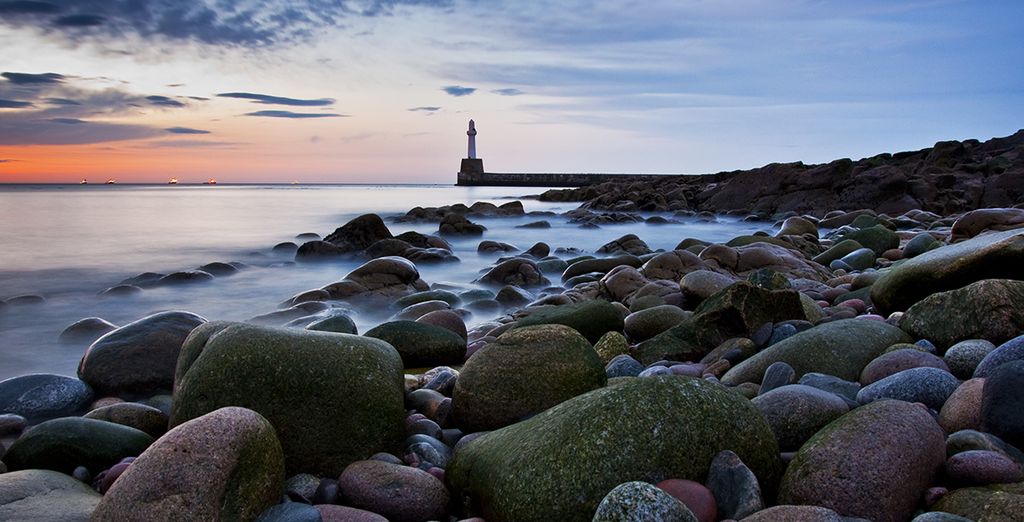 Since the Victorian Era, Scotland has developed as the destination of choice for worldwide holidays, and the Highlands are the epicentre of this. People have come from all corners of the world to experience its wonders for themselves; from wind-swept glens to snow-capped mountains, the natural beauty of the Highlands has much and more to offer. Many of its most famous sights can be found in its two National Parks; Loch Lomond and the Trossachs and Cairngorms National Park, including the Insh Marshes and the Caledonian Forest. Brimming with activities such as skiing, kayaking, camping, fishing and even steamboat cruises, our Highland Tours are practically tailor-made for adventurous spirits.
Scottish food, for many years unduly dismissed on the world food stage, has enjoyed something of a renaissance in the past decade. Home-grown Michelin-starred chefs like Tom Kitchin and Billy Boyter have promoted the use of locally-source ingredients in their menus, trumpeting the world-standard produce of the Highlands' fisheries, farms and foragers. Our Highland Tours have something to suit even the most refined culinary tastes, from succulent roasts in cosy village pubs to sampling flavours at the Mackies Ice Cream dairy farm or shucking oysters by the shores of Loch Lomond.
The Highlands are synonymous with Scottish music. Whether it's the songs of Skye's Gaelic choirs or the unrivalled power of a massed pipes and drums performance, a trip to Scotland would not be complete without experiencing some of this music for yourself. And there are plenty of opportunities to do so; whether by booking a ticket to one of Scotland's many highland music festivals or even chancing on a trip down to the pub in search of a local band.
Why Take Part in a Highlands Explorer Tour? The top 5 Things to do :
1: Tour the Lochs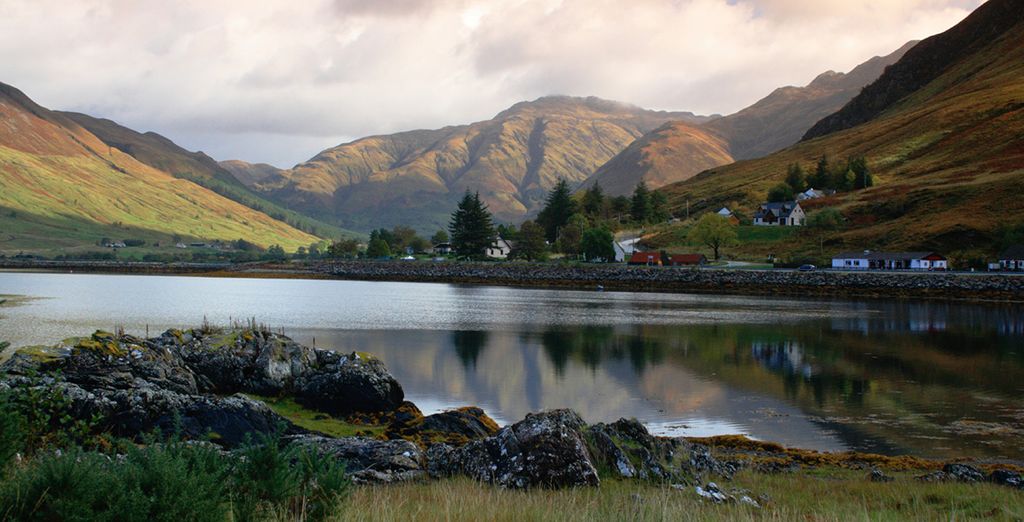 Scotland's lochs are one of its most instantly recognisable features. Formed over tens of thousands of years, each of these natural microcosms is a day trip in its own right. Many companies now included package deals that allow travellers to see key highlights over the course of a weekend, but solo experiences are sometimes the best route to take, giving you the chance to immerse yourself in the wonder and beauty of these national treasures.
2: Vintage Highland Train Journey
Train journeys in Scotland are more than just a method of getting around; they are experiences in of themselves. After all, is there a better way to travel then on the Hogwarts Express itself? The West Highland Line, as it is known locally, became synonymous not only with the spectacle of the Harry Potter films but also with the majesty of the Highlands themselves. Perfect for couples, families or even solo travellers, enjoy a truly immersive Highlands Tour aboard this original Jacobite Steam Train, travelling through some of the country's most spectacular sights.
3: Visit Portree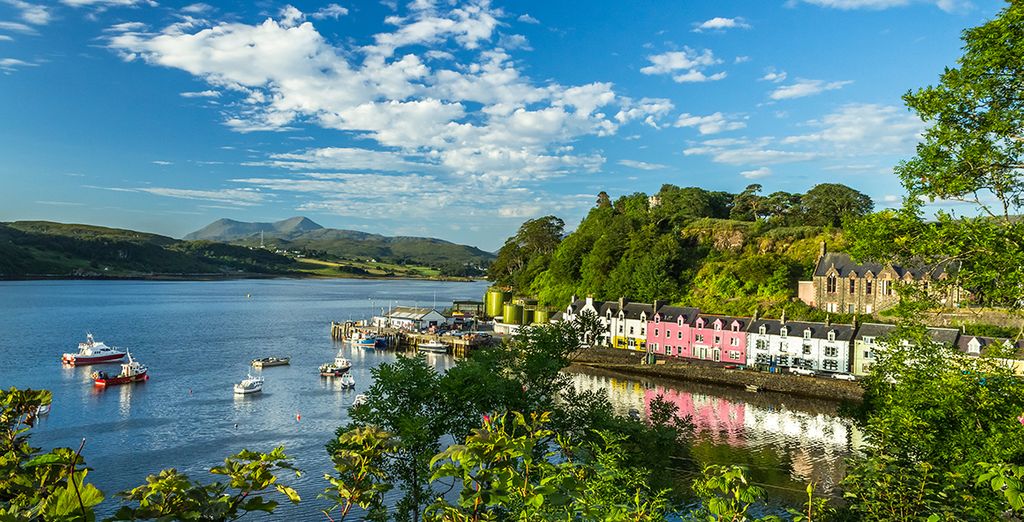 As the main town on the Isle of Skye and a hub for tourism, Portree, with its rows of signature, brightly coloured houses, would make an excellent stopover point for any Highland Tour. Named in honour of King James the Fifth's visit to the island with his fleet in 1540, the town holds a range of activities to suit all ages, including boat trips, art exhibitions and treasure hunts.
4: Dunrobin Castle
The Highlands of Scotland are not short of impressive castles and ancient fortresses, but even among such a list of contenders Dunrobin Castle stands out as a jewel in the crown. Built by the famed Scottish architect Sir Robert Lorimer, the stunning French design of this estate, with its brilliant white walls and fairy-tale spires, make this bastion of high society on the country's northernmost edge a must-see stopover for any Highland Experience Tour.
5: The Highland Wildlife Park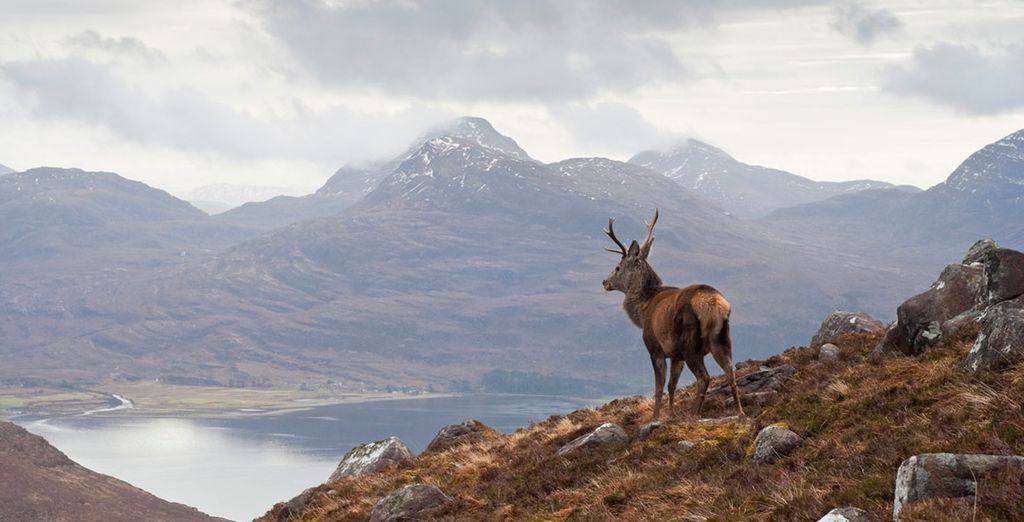 Tucked away in the Cairngorms National Park, the Highland Wildlife Park is home to some of Scotland's most famous indigenous fauna. The perfect place to bring the family, spend the day fawning over adorable Scottish wildcat kittens or take a stroll down the Woodland Walk in the company of rare red squirrels and Eurasian Eagle Owls.
Travel Plan: Best Places to Stay During a Highland Tour
With such a vast array of things to do, it is important to know that you will have somewhere warm and comfortable to come back to during your Highland Experience Tour. Voyage Privé has offers on some of the best hotels in Scotland, suitable for a wide range of budgets;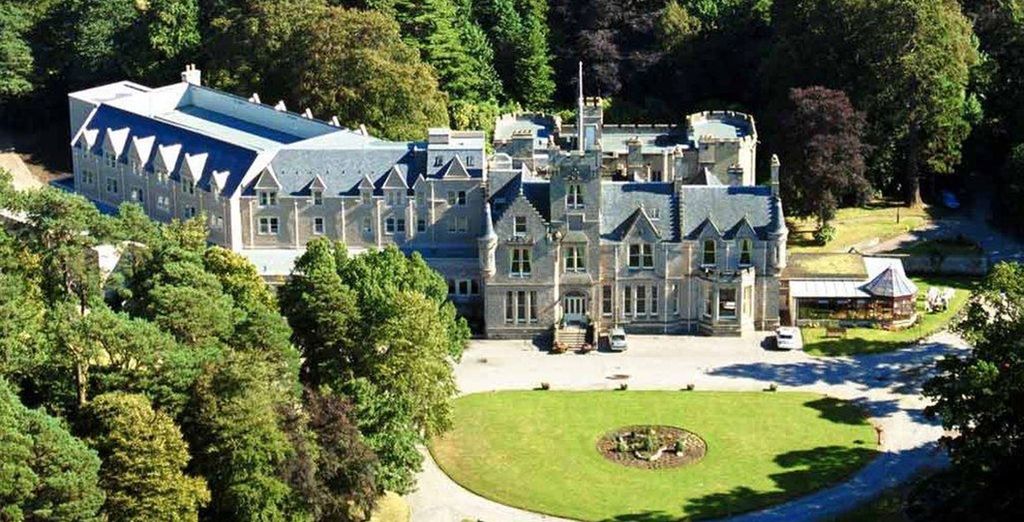 The Newton Hotel: Just 10 miles from Inverness Airport, the 4* Newton Hotel combines modern comfort and vintage décor in this gorgeous 17th century former family home.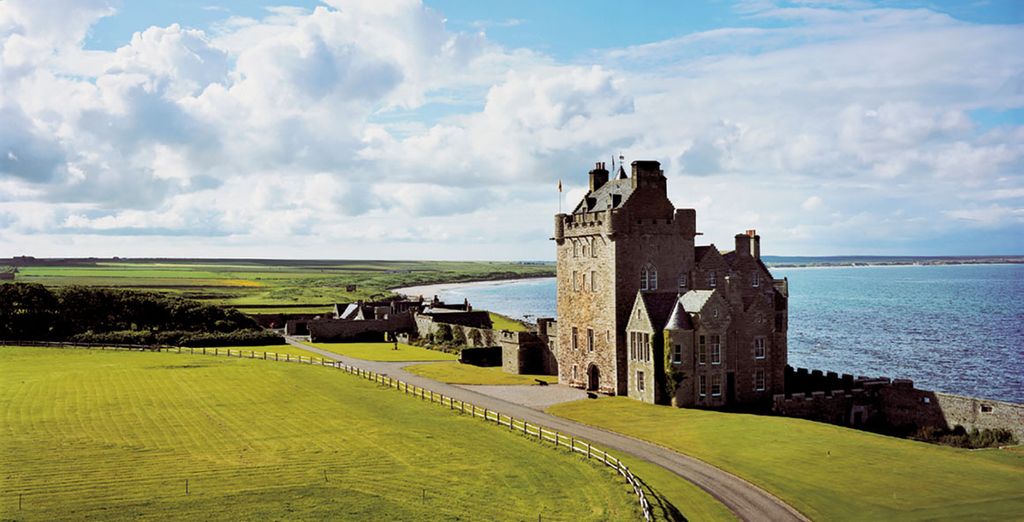 Ackergill Tower: For a true Highland experience, why not consider marking your trip to Scotland with a stay in an actual castle? With a character built over its 500-year history and a backdrop of beautiful scenery, hundreds of previous guests can attest to thrill of a stay in Ackergill Tower
What to know during your Highland Experience Tour
What is the weather in the Highlands?
With its moderate climate and modern investments, Scotland is generally considered a safe and reliable tourist destination. The weather can make some areas harder to reach in the winter months, but generally speaking our Highland Tours from Edinburgh or Glasgow as feasible all year round.
What budget to plan?
Previous visits have necessitated budgets of £300-£600 pp, though this price can vary.