Holidays to Austria 2021/2022



Table of contents
Austria is a renowned tourist destination that attracts visitors from around the globe all year round. Whether you choose to visit Austria over the summer or winter, you will still find something to do, including enjoying views of the spectacular mountains, skiing and relaxing amid the outstanding beauty of the Austrian landscape. Although it is a relatively small country, there are many attractions to keep you busy throughout your Austrian holiday.
The top 5 things to see/do in Austria
1. Enjoy a visit to the Vienna Hofburg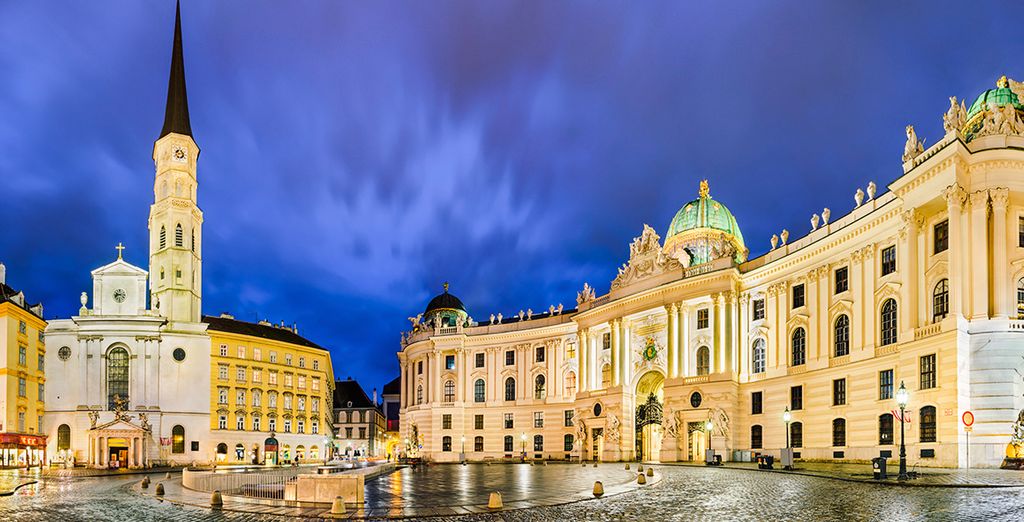 Visiting this beautiful imperial palace will leave you in awe. For centuries, this architectural beauty was the home of the country's monarchy. Today, even the president conducts some of his official duties there. Other highlights around this palace are the attractive courtyards, gardens and squares. Once you set foot in this location, ensure that you visit the Imperial Silver Collection and get a feel of the lavish imperial banquets that were held there long ago.
2. Take some time to view Schlegeis Lake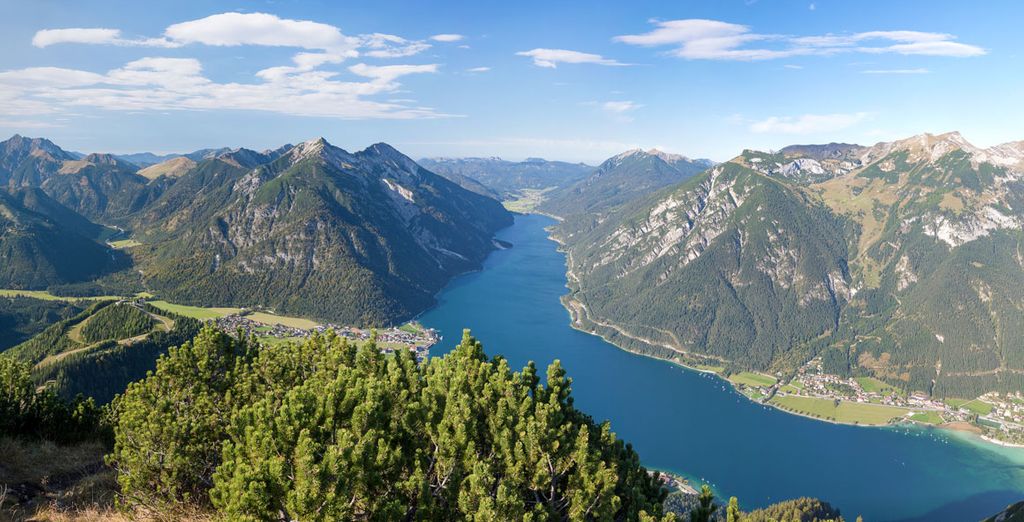 Together with four other lakes, Schlegeis Lake is such a striking sight to see, alongside with the staggering mountainous landscape. If you are an avid fan of hiking, you will definitely love it here. As you head towards the lake, you will travel along twists and turns through natural rock tunnels and scenic surroundings.
3. How about a romantic weekend at Hallstatt?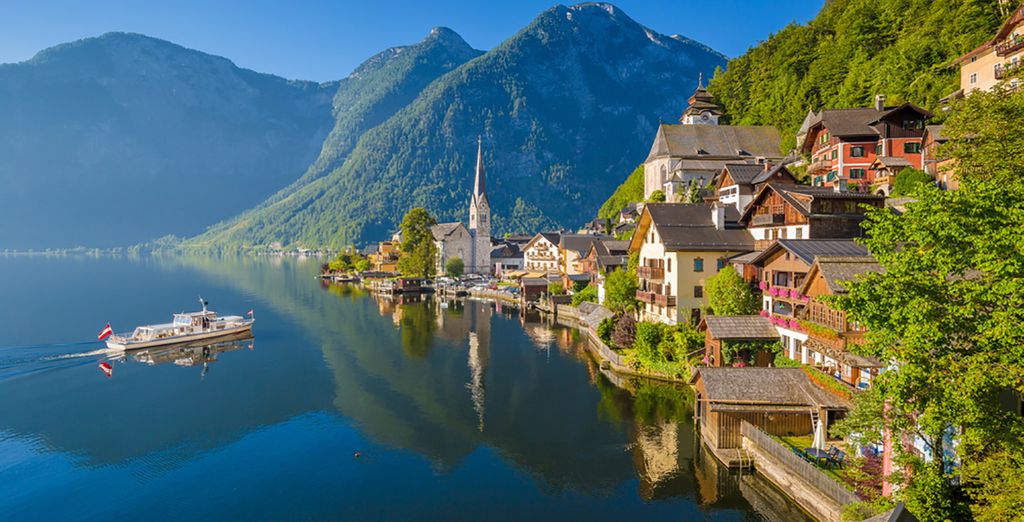 Located right on the banks of Hallstätter Lake, Hallstatt is an idyllic village suitable for romantic weekend getaways. The village has a long history, dating back thousands of years. While on your visit, you will learn about the culture and heritage at the Hallstatt Museum. If you like winter sports, you will enjoy snowboarding and skiing around the mountains. You can also climb up the salt mine and its tower to take in the panoramic views of the landscape.
4. Find your way to Medieval Burg Hochosterwitz
Situated to the east of St. Veit, the imposing Burg Hochosterwitz is quite a sight to behold. This is one of the most significant castles in the whole of Austria, which is why you should make a point of visiting. As you go up the steep winding road, you will pass through fourteen defensive gates that lead you to a gorgeous arcaded courtyard. Here, you will find a tiny chapel that features numerous ceiling and wall paintings from 1570.
5. Climb up the Grossglockner
You can go climbing the Grossglockner, which is the highest peak in Austria. It is part of the Alpine range and rises to a height of 3,798 metres. A unique feature of the peak is that it's pyramid-shaped and made of two pinnacles. You'd be surprised that it is not that challenging to climb. However, you might need some climbing experience to make a smooth ascent.
Our best hotels in Austria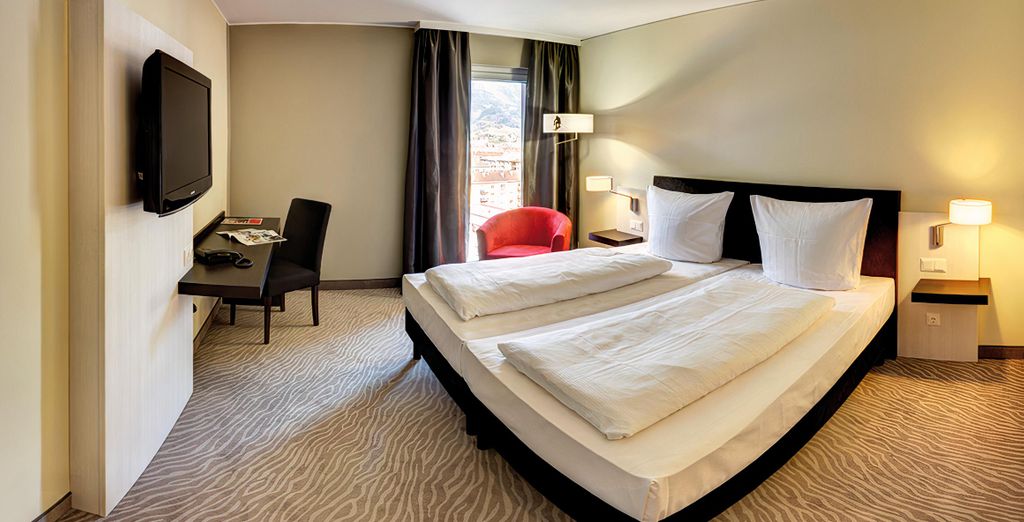 Book your stay at Ramada Innsbruck Tivoli and enjoy contemporary living with amazing views of the Tyrolean Mountains. Across the hotel is the Olympiaworld Sports Complex. This makes an awesome resting spot if you are a lover of sports.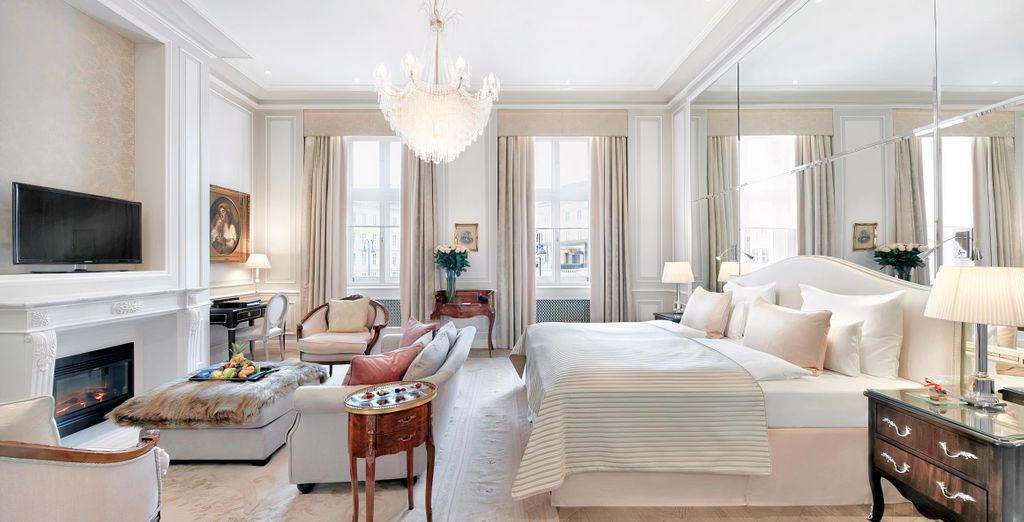 Hotel Sacher offers the ultimate Viennese feel with a touch of French designs. You can enjoy views of the city from the terrace on the top floor. The hotel also offers fantastic concierge services, so you don't have to worry about your holiday luggage.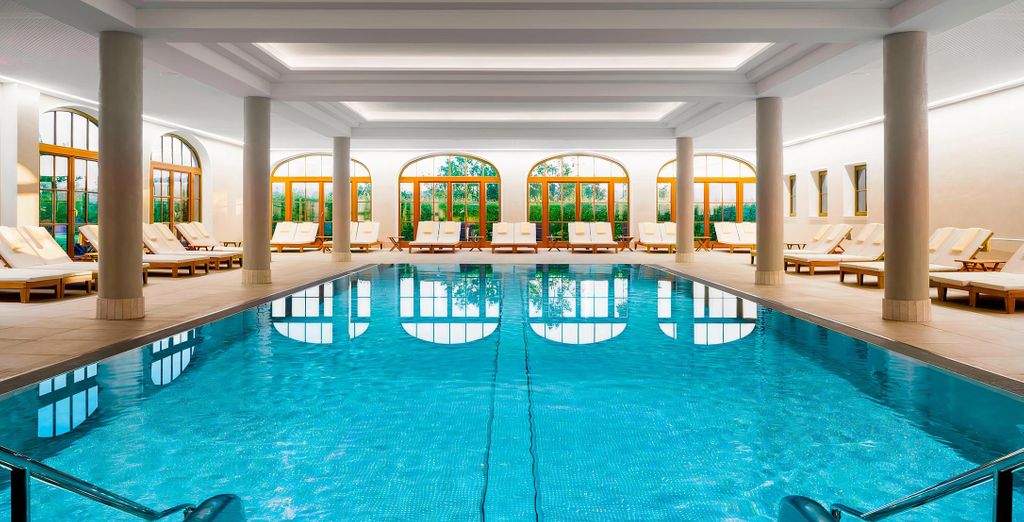 If you are looking for a fun and relaxing weekend, the Sheraton Fuschlsee makes an ideal choice. This lakeside Alpine paradise is surrounded by beautiful mountains and very dreamy meadows, making it an idyllic place to stay.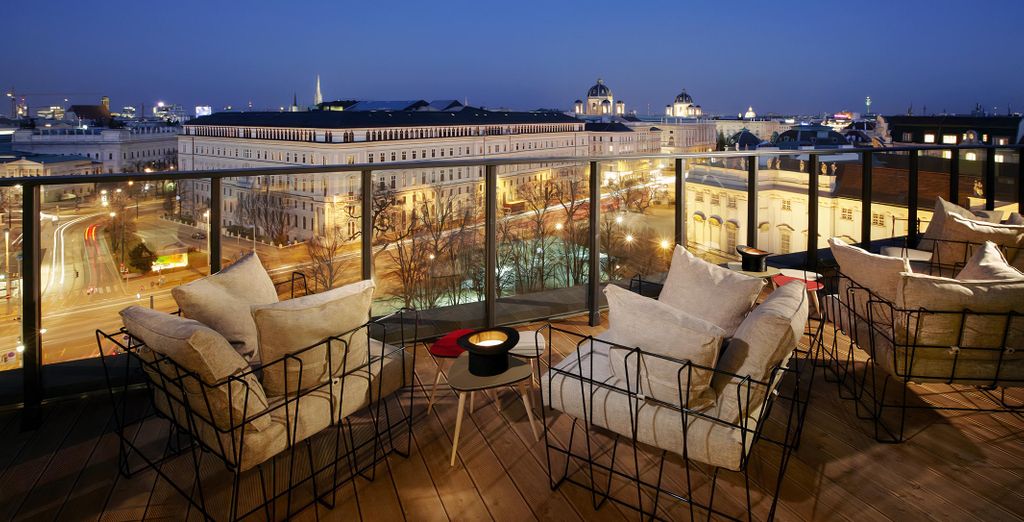 You can take some time off your regular schedule and enjoy your holiday in this classically beautiful location. The hotel allows guests to immerse themselves in its beauty, while enjoying breath-taking views of the city.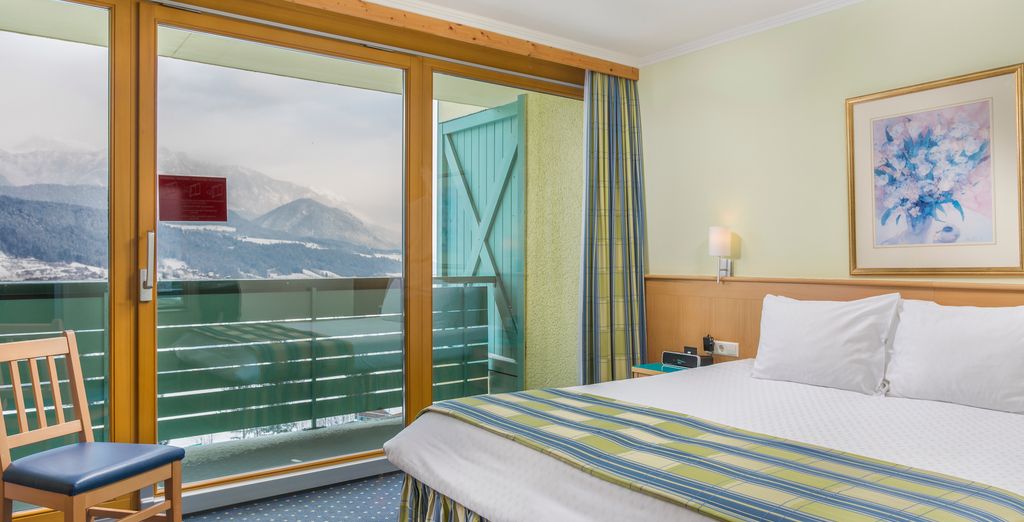 After a long day of hiking the slopes, you can enjoy the rest of your stay at The Alpine Club Diamond Resorts. The hotel offers incredible panoramic views of the Alps, which is ideal for honeymooners since it is nestled in a tranquil and picturesque location.
When is the best time to go on holiday in Austria?
If you want to visit Austria for holidays when the crowds are sparse and the hotels are cheaper, you should consider visiting during the shoulder months. These are between April and May and September and October. These times are great for outdoor activities because the weather is excellent.
Going on holiday in Austria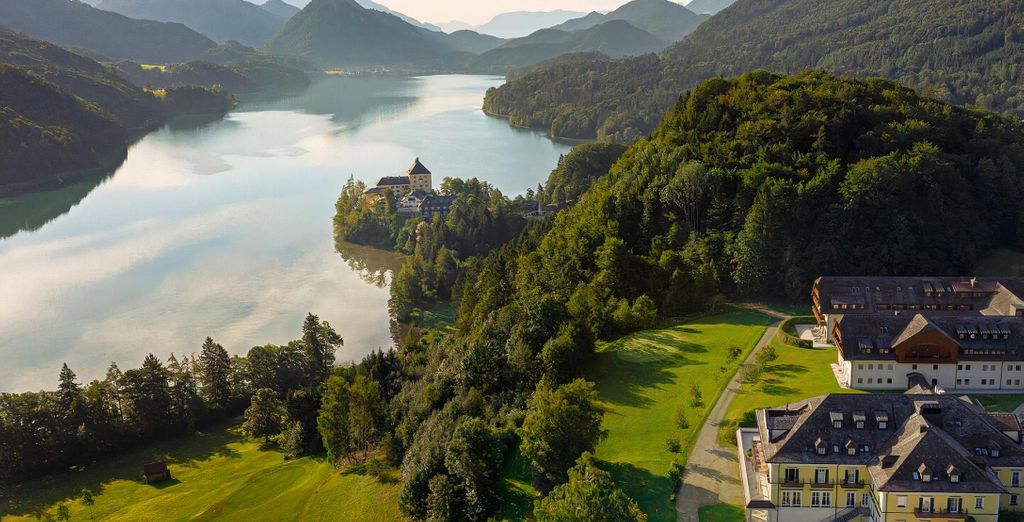 There are various transport facilities you can use to get to Austria, depending on where you are visiting from. The easiest would be flying to Vienna International Airport and getting around from there. You can choose to rent a car or find local taxi services. However, you can also get around by train, which allows you to enjoy the lush views.
Enjoy your holiday in Austria
Austria holidays are both family- and pet-friendly. Therefore, you don't have to worry about leaving your kids and fur babies behind. Furthermore, there are many places you can visit and things you can do with your family while there. However, your pet has to be at least seven months old.
The Voyage Privé travel expert's opinion on Austria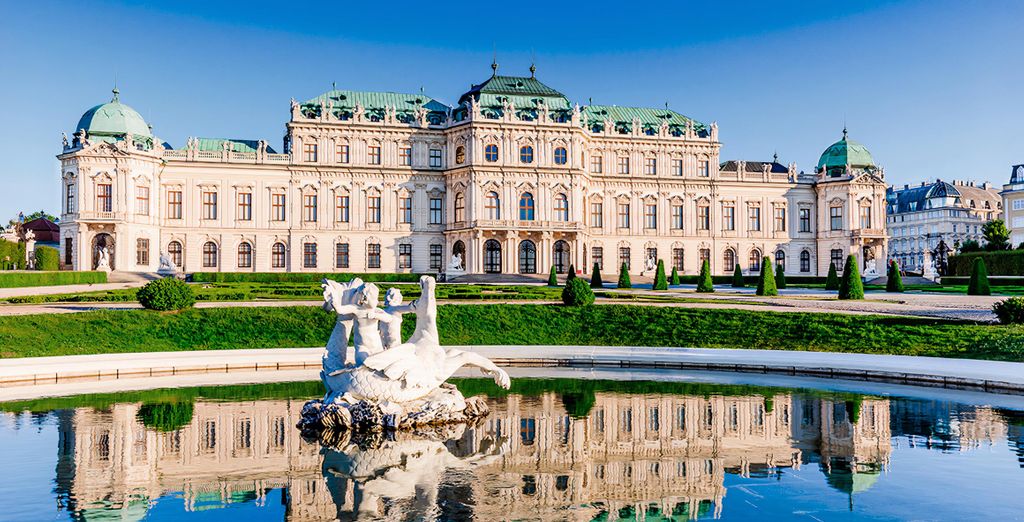 Austria is full of places of historical interest, home to many picturesque sites, aristocratic intrigue and beautiful mountains. These are just a few things that make Austria a must-go destination for holidays. Furthermore, while you're there, don't miss the chance to sample the Austrian cuisine. We highly recommend this destination for families, couples, friends and solo travellers. Visitors will delight in the charming towns, rich Austrian heritage and the natural beauty of Austria.
Explore wonderful mountain vistas in alpine Austria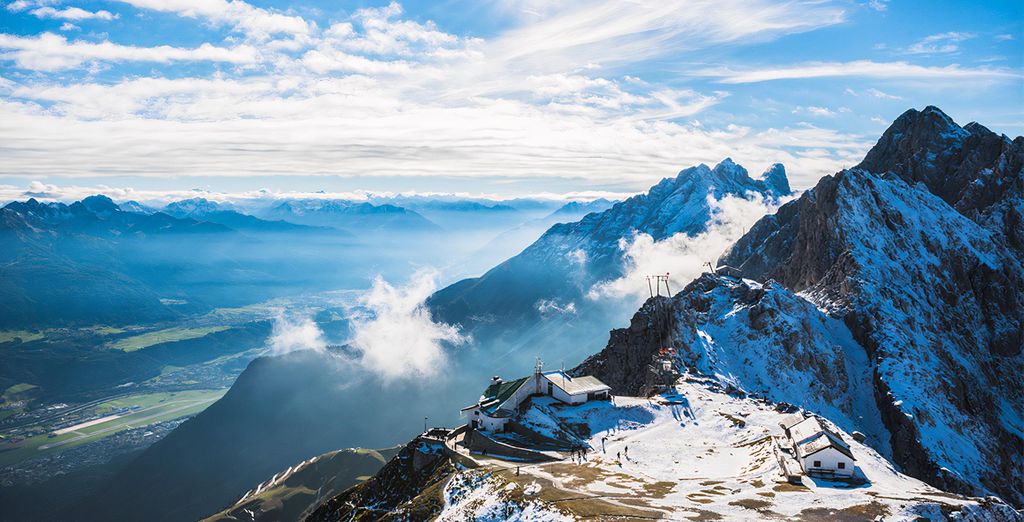 Characterised by its charming mountain villages, baroque city architecture, imperial history and luscious alpine terrain, Austria is a wonderful country to visit at any time of the year. From skiing down snow capped mountains in winter, to hiking through green pastures beside crystal clear streams in summer, Austria's scenic alpine vistas make it a favourite, luxury holiday destination with winter sports lovers and hikers alike.
Enjoy classical music past and present
Famous residents such as Mozart, Strauss and Sigmund Freud make up part of Austria's fascinating history and account for much of its cultural present. With its wealth of museums and galleries showcasing the country's vibrant musical past and one of the most architecturally stunning opera houses in the world, The Vienna State Opera, showcasing the country's wonderful musical present, it's no surprise that Austria is a favourite with those who appreciate classical music.
In summer, Austria's alluring alpine villages spring into life. Bright flowers dot lush, green pastures and lakeside towns such as Zell am See offer scenic hot air balloon rides over beautiful Alpine countryside. If you prefer to keep your feet firmly on the ground, Zell am See is also a good starting point to drive the Grossglockner Road. The most famous Alpine highway in Austria takes you into the heart of the Hohe Tauern National Park and up to the highest mountain in the country, an ascent of 2,504 metres.
Austrian cuisine is most often associated with Viennese recipes, but there are significant local variations. With regional influences from surrounding countries such as Italy, Hungary, Germany and the Balkans, Austria's most popular dishes include hearty meals such as dumplings, hot pots and strudels.
Take to the slopes and enjoy Austria's après-ski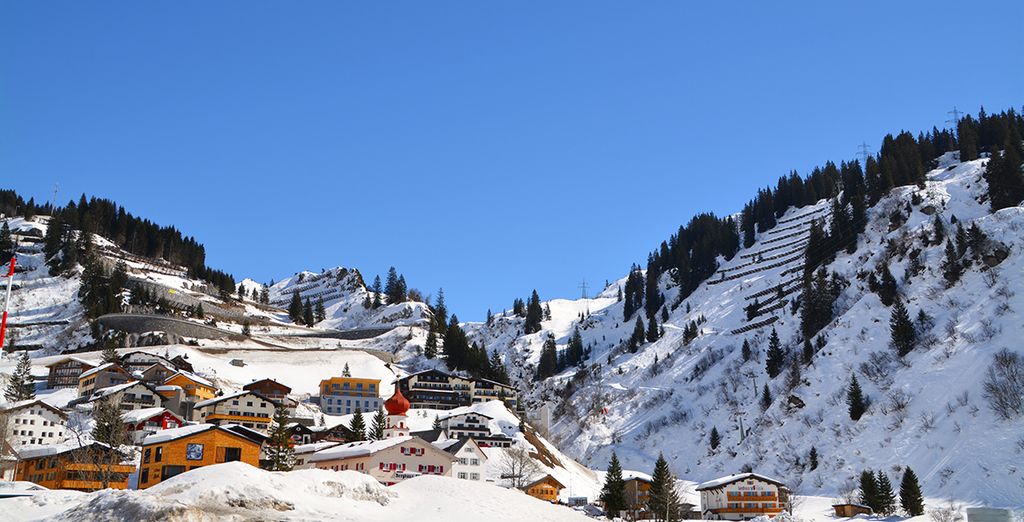 Winter sees an influx of skiers and snowboarders who visit Austria to take advantage of its vast, efficient network of cable cars, well maintained slopes and reliable snowfall. From novice to expert, the country's wide selection of pristine downhill runs cater for all abilities. The quality of Austria's après-ski matches the beauty of its slopes. Music, dancing and ice cold beers on sunny chalet terraces make up an essential part of the Alpine experience.
If skiing, boarding, or partying are your cup of tea, here at Voyage Privé we have some incredible exclusive offers for you. We have handpicked the best accommodation to ensure you get a great deal on price. Whether you're travelling to Austria as a couple or a family, we have the holiday you are looking for.