St Anton ski holidays



Table of contents
There is more than what meets the eye in this quaint Austrian village, as it's a thrillseeking destination that every skier should visit. Known as the "cradle of Alpine skiing", St Anton am Alberg is famed for popularising skiing in the 1930s and many professional skiers have graced the icy slopes. St Anton is a destination of natural beauty and visitors will be blown away by the endless stretches of hills that bloom green in the summer and are blanketed by snow during the winter months. Voyage Prive offers the best package deals to make your skiing holiday in St Anton thrilling, fun and unforgettable.
The Voyage Prive travel expert's opinion on ski holidays to St Anton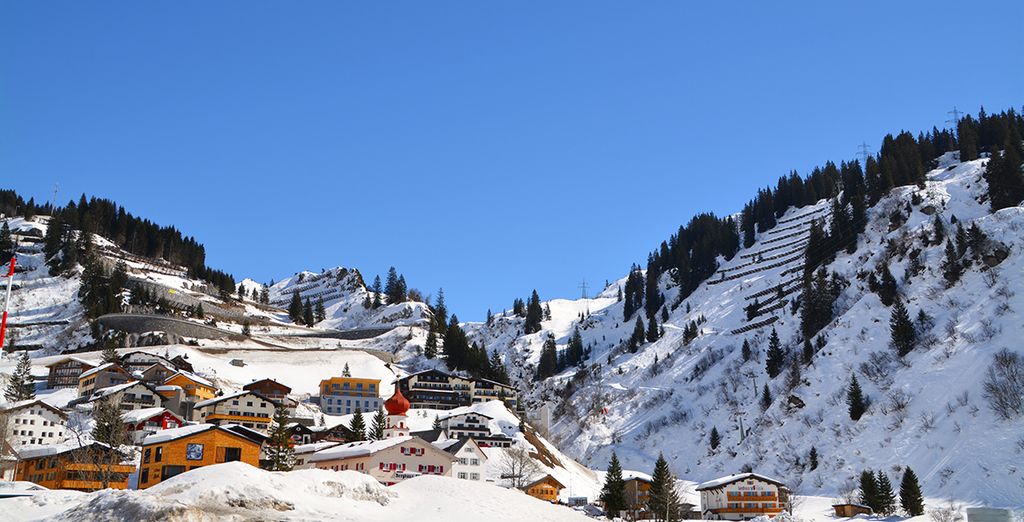 Some great family memories can be made on a skiing holiday and you're sure to enjoy every second of your trip to St Anton. The experienced guides at the resort can help you learn as a family, or teach you some extra tips and tricks if you're a more experienced skier. Cable cars and ski lifts take you to the top of the slopes but are a fun and exciting experience in themselves. The snowy mountain peaks and the cosy log fires inside your hotel are truly romantic and create the perfect ambience for amorous couples on a trip away.
More than just skiing, there are so many other activities for you to embark on during your stay in the resort. Relax your muscles in a heated swimming pool or get your heart racing by taking on the resort's waterslide.
St Anton has a surprising history that most tourists enjoy learning more about. It's a major city in regards to skiing which is why it is listed as one of the world's best ski resorts. St Anton was home to the Alpine World Ski Championships in 2001 and in more recent years, was the location of the blockbuster skiing movie 'Chalet Girl'.
St Anton is a paradise for foodies holidaying on every type of budget. Luxury restaurants serve locally produced food, from fresh vegetables to the most succulent game. Each restaurant has a chilled atmosphere and a cosy vibe, perfect to relax in after a packed day on the mountain. End your meal with a traditional Austrian strudel, a tasty treat for skiers who have a sweet tooth.
Top 5 things to see and do in St Anton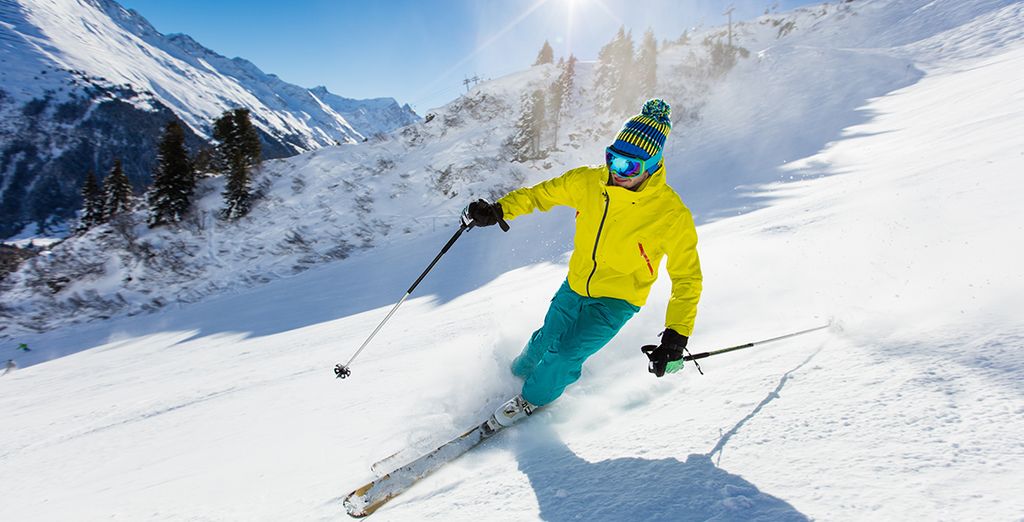 1. Hit the slopes
The St Anton ski resort is ginormous and couldn't be explored in a day. With an equal variety of beginner, intermediate and advanced slopes, it's the perfect location to gradually improve your skiing ability. The top of the slopes offers a panoramic view of the beautiful Austrian landscape and the domineering mountain peaks surround you as you ski down the snowy slopes. The black sheep snowboarding school offers modern and playful classes that teach you an alternative form of snowsports once you have mastered skiing.
2. Apres ski
After a tiring day of skiing, there is nothing better than enjoying some good food, music and drinks. The Apres ski at St Anton is highly rated by visitors. Mooserwirt is the most popular Apres ski bar on site, with live music available all night. Put on your dancing shoes, because this place becomes a lively club late into the night.
3. Ski museum
This museum is the centre of culture in St Anton and guests will leave feeling enriched by the information they just received. Hundreds of years of skiing history are encapsulated in the walls of the beautiful Arlberg Kandahar house. With a large restaurant on site, you can gorge on traditionally Austrian food after your culture-rich tour is complete.
4. Visit some Austrian architecture
St Anton is home to some beautifully crafted buildings that you have to visit if you're fascinated by traditional architecture. St Jakob's church is a religious monument that is truly a sight to behold. You can even attend a church service, or simply admire the structure from the outside as the church has a stunning natural landscape of mountains and rolling hills.
5. Sightseeing
There are plenty of sightseeing spots in St Anton, ideal for those who want to surround themselves in nature. Stockibach Creek & Source is a great hiking destination if you find yourself in St Anton during the warmer months. It is home to a beautiful waterfall, which cascades into the idyllic village of St Anton.
Our hotels in St Anton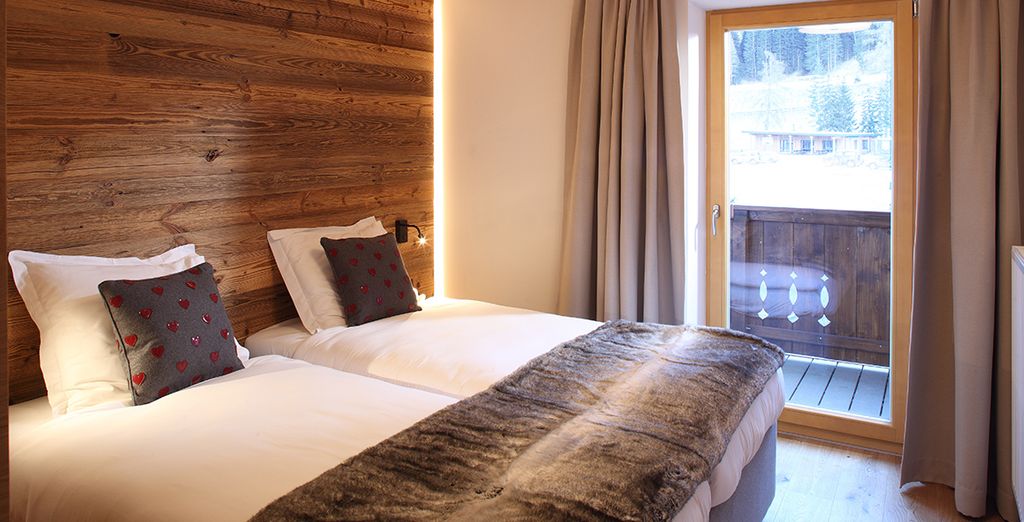 This 4* location has a traditional aesthetic and is always a favourite for guests who come to stay. Nestled among the mountains, guests will feel immersed in nature when they stay here. With a health spa to unwind in and Austrian delicacies to taste at the on-site restaurant, this hotel is guaranteed to make your skiing holiday feel perfect. Voyage Prive members can enjoy a St Anton Summer Card which gives the user a discount on local activities.
This intimate chalet with contemporary wooden furnishings is ideal for couples hoping for a romantic holiday. Ideally located, this hotel is in close proximity to St Anton's best shops and restaurants. Book today and enjoy an exclusive ensuite twin room, with a terrace that opens up to a breathtaking view of the mountains.
Practical information about St Anton
How to get to St Anton?
As a well connected European location, it's easy to get to St Anton. For flyers, St Anton is an hour away from Innsbruck airport where there are airport transfers and trains that can get you to your location. Turn your holiday into a road trip by driving to St Anton; the resort is well connected to Austrian motorways, meaning your trip will be smooth and fast.
What to pack for your ski holidays and how to dress?
As you will be outside in the snow all day, you will need to pack warm clothing for your St Anton ski holiday. Don't forget the essential gear, such as goggles, gloves and thick socks and bring your own skis if you own them; if not, you'll be able to rent them. Apres ski is as much part of the experience as skiing itself, so bring your best party clothes and shoes.
When is the best time to ski in St Anton?
You can ski anytime between December and March, but the best conditions occur around February. For a quieter period, where the slopes are still amazing, then consider travelling around Christmas and New Year.
What budget to plan for ski holidays to St Anton?
St Anton has been praised as a great skiing destination for those on a budget. As long as you avoid peak times, you can get a great deal on hotel and lift passes and can potentially budget £500 with some extensive planning. Those travelling during peak time should expect to spend around £1350.
Discover more Austria ski holidays: lech ski holidays, Obergurgl ski holidays, kitzbuhel ski holidays, our ski holidays.