Denmark holidays



Table of contents
When we think of the country of Denmark we think of Sandi Toksvig, delicious pastries, Shakespeare's Hamlet – after all, he was the Prince of Denmark – and long ago Vikings, warriors and shield maidens alike. But what is less known about the country is that it is more properly called the Kingdom of Denmark and that it comprises not only a chunk of the European mainland, the Jutland peninsula, but also a string of 443 islands – each one of them named. The countryside of Denmark is beautiful and the cityscapes are also aesthetically pleasing: be sure to take plenty of photographs to remember your Danish adventure!
Top Five Things to See and Do in Denmark
1. Rosenborg Castle and Grounds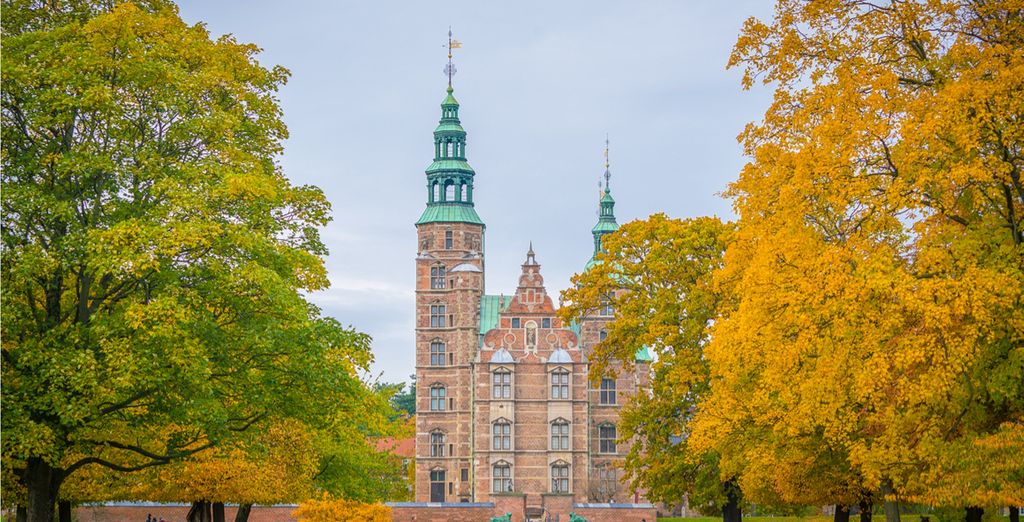 Over four hundred years old, this royal building – a hermitage – is in the heart of Copenhagen and is a fabulous oasis of excellent art works, beautiful and relaxing gardens and the magnificence of the Crown Jewels and Royal Regalia. Populated with wax figures of former inhabitants, many of the rooms are laid out as they would have been during the usage, while others have been transformed into more traditional museum-style collection and exhibit rooms. Make sure you buy a ticket that gives you access to all six museums in the city: the cost of individual trips could be prohibitive but this comprehensive ticket will save you a good deal of your money.
2. Stroget
One of the world's longest shopping streets, this pedestrianised street is a great place to bring all your spare pennies to spend here – especially those you saved by investing in a Copenhagen Card! From budget stores and bargain discount stores all the way to the most high-end fashion studios and boutiques. But don't just shop your way along the 1.1 kilometre street – be sure to explore the intriguing side streets and lanes running off the main road to see glimpses of a more authentic Copenhagen with shops, eateries, old buildings to admire and so much more.
3. Frederiksborg Castle
Home to the Museum of National History, this large and beautiful building is set in exquisitely manicured grounds, surrounded by ponds and islets. Built in the 1600s for King Christian IV, it was originally his Hillerod getaway, but was transformed into a public building, becoming the above museum by 1878, thanks to the founder of the Carlsberg Brewery, who can perhaps claim in their adverts that they did build a museum and it is the best museum in the world! The museum houses over five hundred years' worth of Danish history, art and literature and makes for a fascinating and engaging visit – and strolling in the gardens afterwards will allow the youngsters to burn off any excess energy!
4. Oresund Bridge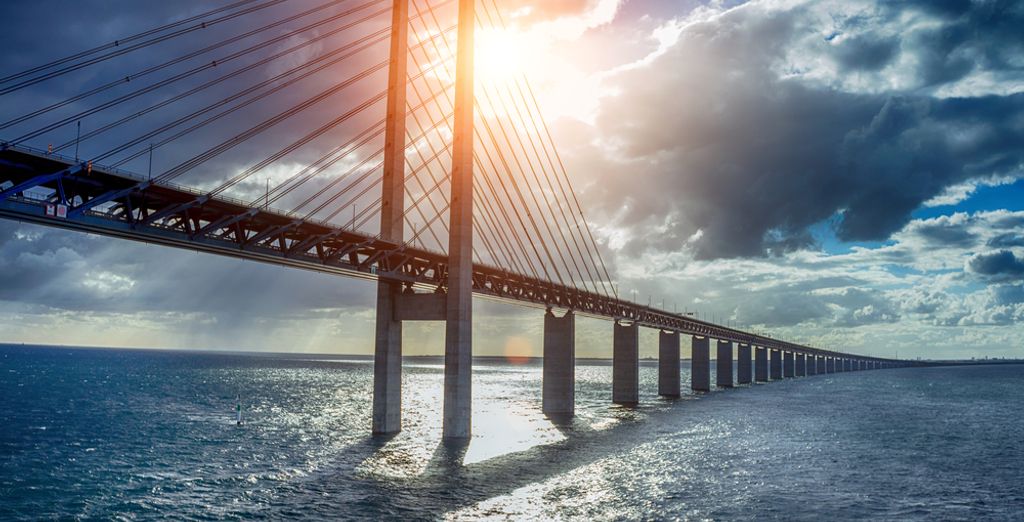 Made famous in the book The Bridge – that became the French-English The Tunnel when it transferred to television – this bridge connects Denmark to Sweden. While the scandi-noir novel uses the bridge for a dark purpose, in actuality, it is a great sight to visit on its own right, even if you are not proceeding further than the bridge. It stretches a hefty 8 miles, taking in one artificial and one natural island on its way over the strait separating the two countries and was built between 1995 and 2000, opening to the public in that latter year.
5. Legoland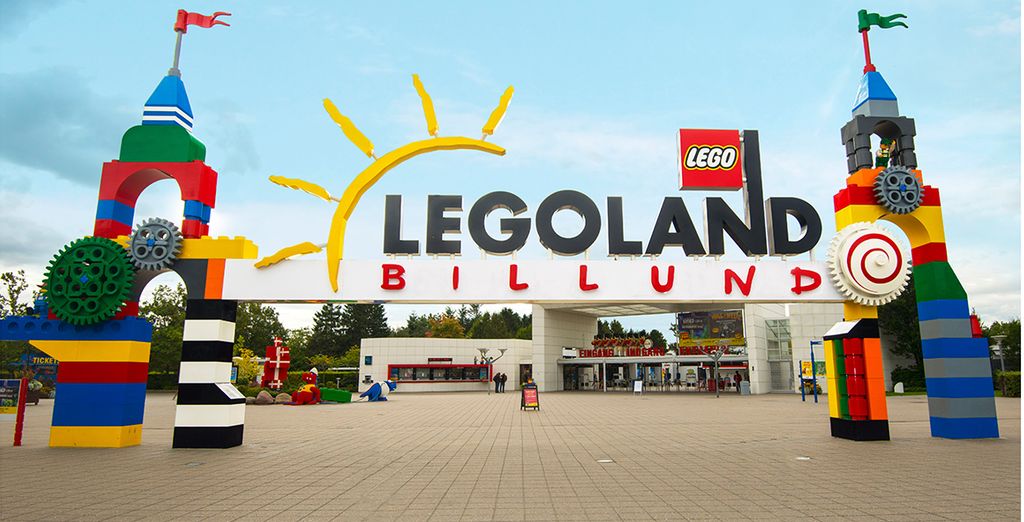 Lego is known and loved the world over, whether by children building entire worlds from the colourful bricks, or serious aficionados who carefully craft the signature sets, then preserving them in display cases, taking the whole thing very seriously indeed. Most people can easily see the attraction though: Lego is easy to use, fun to build things from and sturdy enough that our creations will not immediately fall apart! Lego is now featured in movies, toys stores all over the world, and has even created Lego-people models of famous sportspeople, celebs and film characters – it is no wonder that there is a theme park too! Rides, events and special shows are put on all year round, and they change regularly so you can keep going back, year after year to see what is new even as you enjoy your favourite rides and buy yet another box of bricks to keep on building ever bigger and better things! The Billund theme park is the first ever Legoland, sited right next to the original Lego factory, and has been operating since 1968, with thousands of visitors pouring through the gates every day.
Our Best Hotels in Denmark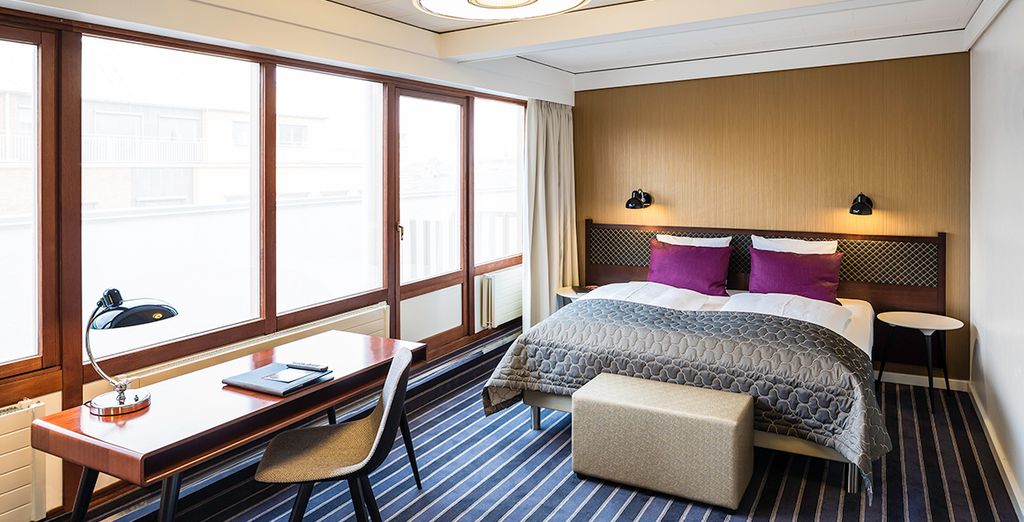 Three hundred and four rooms, all decorated in a zanily cheerful colour scheme, which carries throughout the whole hotel, are all fitted out with the latest modern conveniences: tea and coffee-making facilities, free Wi-Fi throughout, air-conditioning and beds so comfortable you will wish you could take them home with you! Deceptively simple delicious food – a mix of Danish treats and international favourites – are waiting in the eateries, or you can head out into the city of Copenhagen that waits just over the threshold for you to explore it.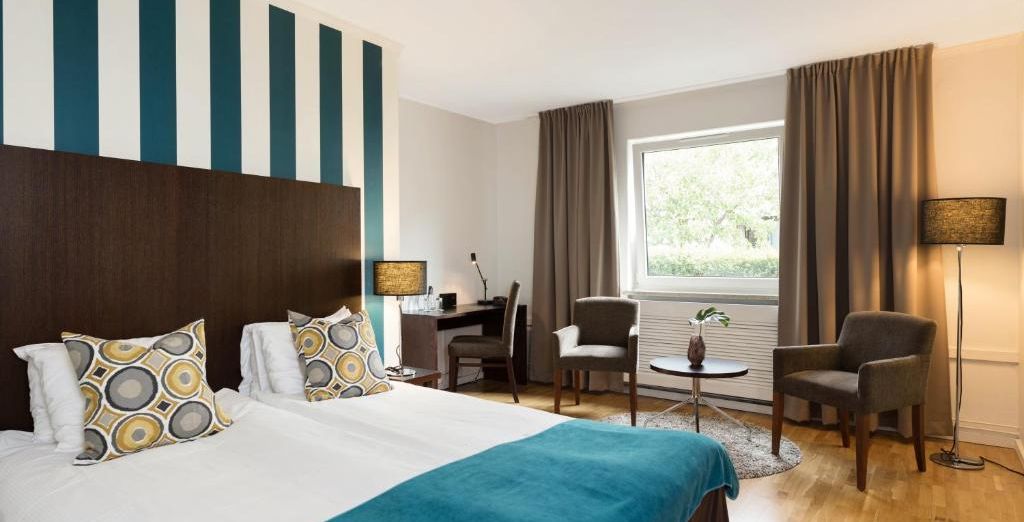 Technically in Sweden, this hotel is literally one bridge away from the Danish capital Copenhagen – nip over the Oresund Bridge in as little as 25 minutes to explore the best of Copenhagen, or stay in Malmo to see the artsy, indie, hipster city's finest! Or you could go 25 minutes in the other direction to explore Sweden's capital, Stockholm instead. Even without its fabulous location, this hotel is a wonderful place to stay, boasting a fitness suite, breakfast buffet, free parking and beautifully and elegantly decorated bedrooms: the colour schemes alone are superb.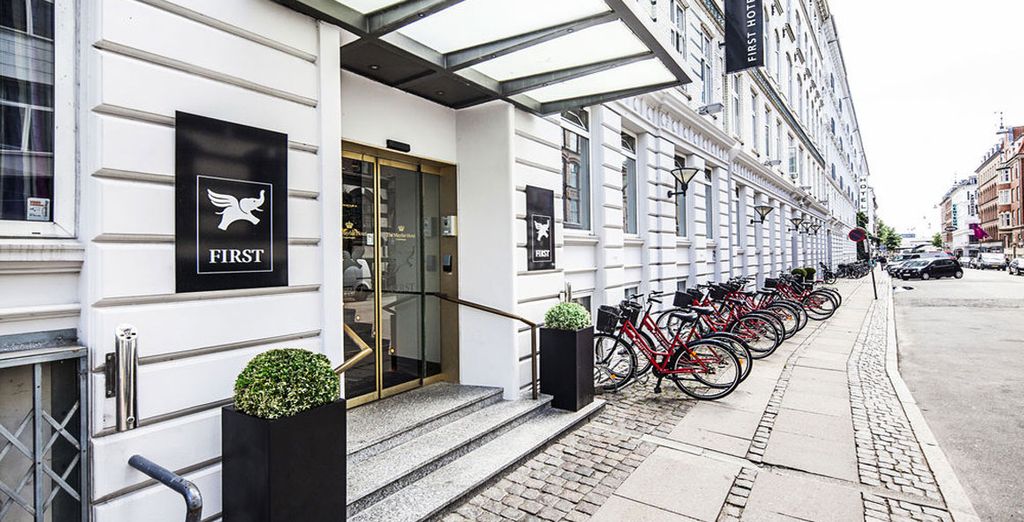 Want to see more of Denmark than just the capital city Copenhagen? But struggling to choose just one destination? This fabulous tour is the answer, taking you from Billund to Odense to Copenhagen, ensuring you get to see the best sights and sounds and places that the country has to offer. Begin in Billund and learn about Legoland (see above) then venture through Odense, famed for being the birthplace of the fantastic fairy tale writer Hans Christian Andersen, and end up in Copenhagen, with the excitement of the Tivoli Gardens, the beauty of Nyhavn and the poignant charm of the Little Mermaid statue
When is the best time for Denmark Holidays?
The best time for a Danish holiday is between May and August when the weather is the best: long hot sunny days that last for hours, little rainfall and plenty of cooling breezes to keep things feeling pleasant. Having said that, Christmas markets in Denmark are stunning, packed with plenty of treats to eat, drink and buy as gifts for family and friends: so really, you could visit at any time of the year.
Denmark Holidays: Getting There and Getting Around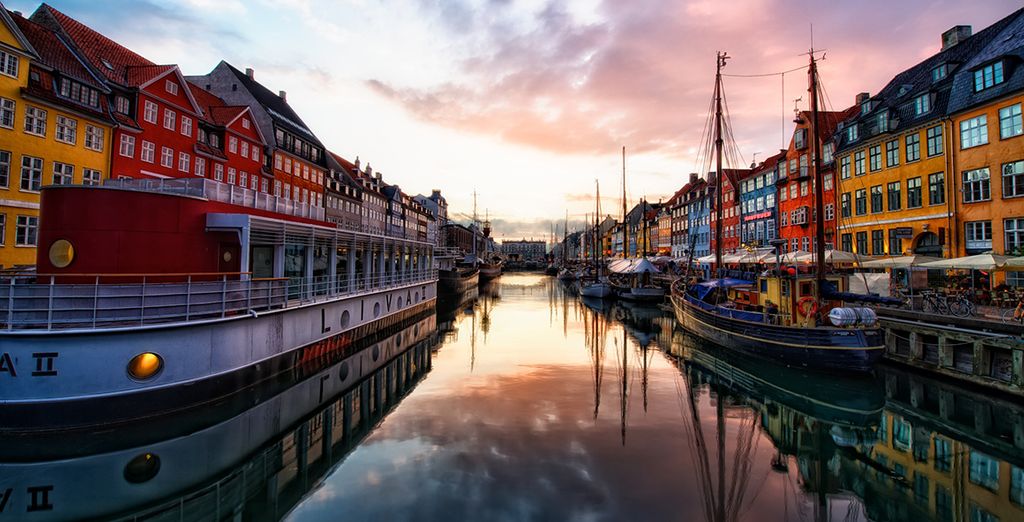 Trains, ferries, cruises and cars are all great ways to get to and around Denmark. The trains are excellent, running promptly and covering most of the country, and of course, you can always hire a water taxi to get you around the cities and towns that are all criss-crossed with canals, rivers and waterways. For the most part, the best three methods of travel are car, train and/ boat which you can use in conjunction or separately, depending on where you are going and how mobile you want to be once there. Some very remote islands can only be reached by ferry.
Enjoy Your Holidays in Denmark
Denmark is a fabulous destination for family holidays: there is Legoland, there are fabulous gourmet experiences, there are Vikings – plenty to do for everyone. The Danes are a welcoming and open-minded people embracing diversity of all types and making everyone equally welcome.
The Opinion of the Voyage Prive Travel Expert on Denmark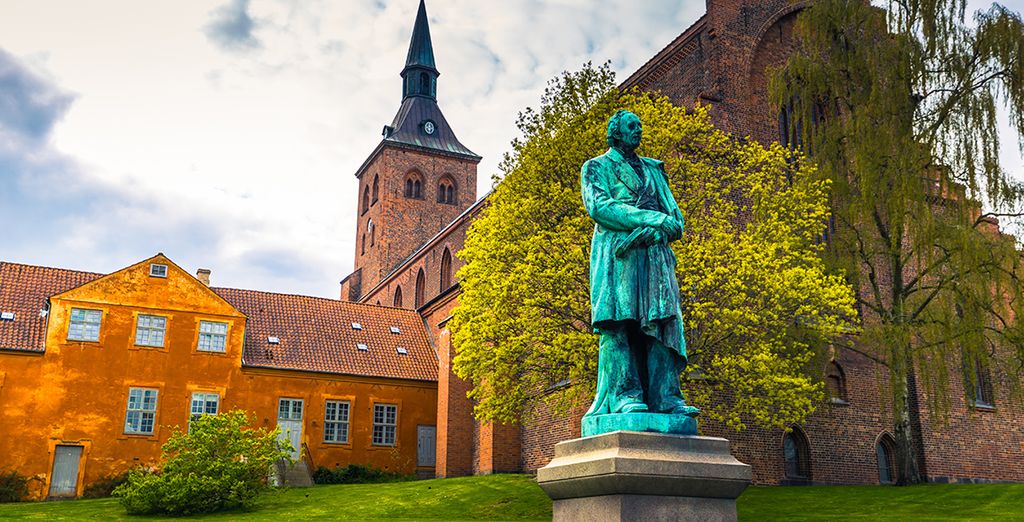 Some parts of Denmark can actually make you feel as though you are on a beach holiday, especially in the heat of summer, while other areas remind you of the tremendous wealth of history and change that the coastal country has experienced over its thousand-year-plus existence. Denmark is one of those layered experiences: the first time you go, do all the typically touristy things and get to know the superficial Denmark.
On your next visit, go a little off the beaten path: find bakeries frequented by the locals, enjoy craft beers and explore a bit further afield. You will find a more authentic and therefore even more fascinating Denmark than the one you have seen before, and this will just make you love the country even more.
No matter if you are a solo traveller, part of a couple, or bringing the whole family along, you will have a fantastic time: Denmark really does have a little bit of something for everyone.
A cultural haven
When most people think of Denmark they tend to focus on Copenhagen. As a centre of global significance, rich in culture and history, this is perhaps not surprising. However, there is also another Denmark that you might want to see, so spend your holiday exploring the hidden treasures of this fascinating archipelago.
The city itself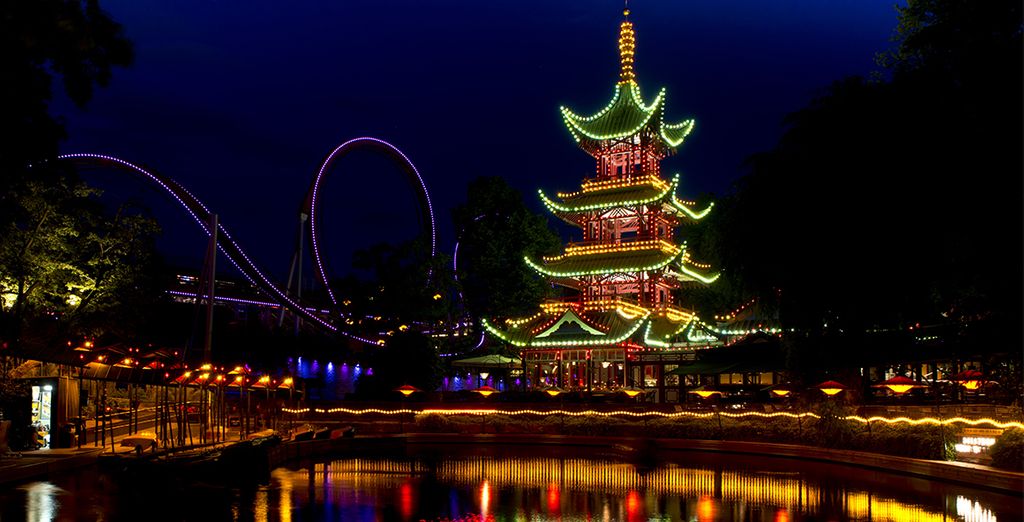 The Danes are famous for much more than their pastries. The statue of the Little Mermaid by Edvard Eriksen for instance commemorates Copenhagen's most famous son Hans Christian Anderson, and is the city's most visited spot. Other special sites of interest include the Rundetårn or 'Round Tower'. This extraordinary artefact of architectural engineering was built in the seventeenth century as an astronomical observatory, and boasts what is known in architectural circles as 'an equestrian staircase' - a ramp-like series of tiny steps, designed so that the king could ride to the top. Although horses are no longer permitted, this amazing building is now totally open to the public.
Copenhagen also boasts a full compliment of internationally renowned art galleries and museums, restaurants and eateries. Don't miss the opportunity to sample one of their famous open sandwiches, but be warned! They are traditionally washed down with plenty of schnapps!
Out of Copenhagen, explore this nation of islands
Any Danish place name ending with an 'ø' means that the place is actually an island, and there are lots of them: 406 to be exact. Although we don't recommend that you try and travel to all of them (only 80 are inhabited) there are a few that might interest you, whether you're leaving the capital for the day or hoping to hop between them!
Firstly, there is more to Zealand than just Copenhagen, and we urge you to visit Elsinore and the castle Kronborg, where Shakespeare supposedly set Hamlet! On the island of Læsø you'll find some more iconic Danish architecture in the shape of its famous seagrass roofs. Made from fresh seaweed, a revivalist movement is trying to revitalise this strange and unique use of the local produce. As the site of the famous agreement on climate change, you would be forgiven for thinking that Copenhagen was the ecological capital of Denmark, but the environmentally conscious among you might want to try the island of Samsø. This zero-emissions haven gets all its energy from wind and solar power, and is the site of a special 'energy academy' where locals share their knowledge and experience of living a greener life.
Denmark is a small country but a fascinating one. Whether its a luxury city break that you're looking for, or something a little more off the beaten track, we know we have the unique offers and exceptional deals to make your holiday special.