The Best Christmas Holiday Destinations



Table of contents
What's not to love about the holiday season? The spirit of giving, festive fun, delicious food and relaxation. At Voyage Privé, we offer hand-picked places to find refuge, relaxation and peace during the final few days of the year. Here are our top destinations for a Christmastime getaway.
Our top 5 Christmas holiday destinations
1. The Maldives, Indian Ocean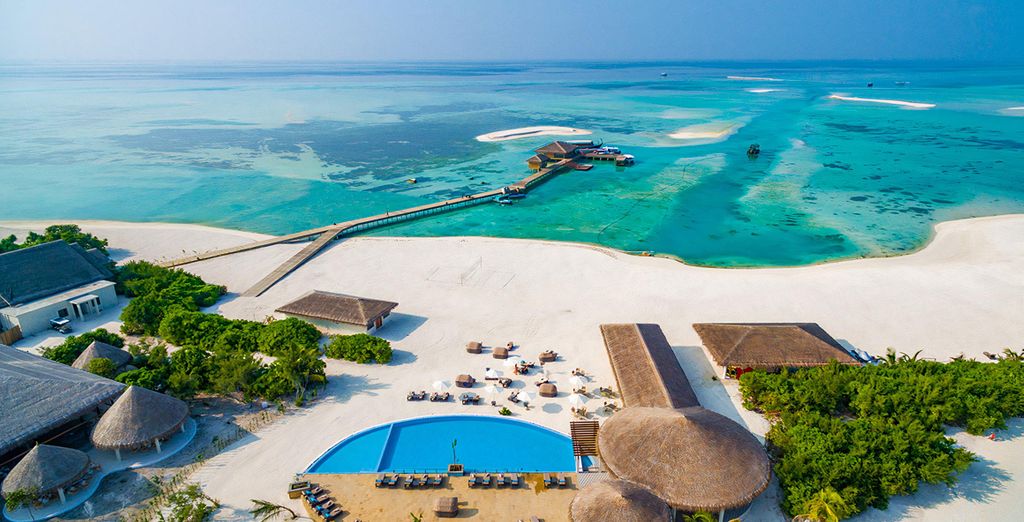 If your idea of the perfect Christmastime getaway consists of gorgeous scenery, luxurious accommodation and sublime weather, the Maldives is your place. When you are not sunbathing on white-sand beaches or swimming with tropical fish, rejuvenate with a relaxing spa session on an overwater bungalow. Most resorts create a festive mood long before the Christmas holiday itself by allowing guests to make Christmas decorations and participate in the Christmas tree lighting ceremony. Christmas on this island is best spent at the beach, relaxing and enjoying the view with your loved ones.
2. Prague, Czech Republic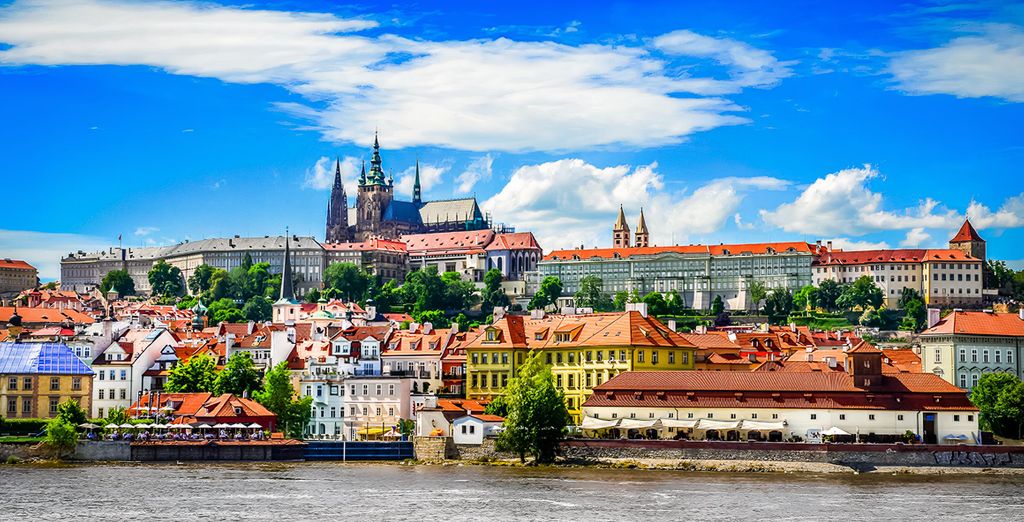 During December, Prague turns into a winter wonderland you have got to see to believe. It's among the most picturesque Christmas holiday destinations in the world. Twinkling light blankets the capital of the Czech Republic's medieval architecture. Plus, most of the city's top attractions – including the Charles Bridge and Old Town Square – are free, meaning you will not spend a fortune to sightsee. Enjoy ballet and watch an opera at the National Theatre or State Opera. Christmastime is fun here.
3. New York City, USA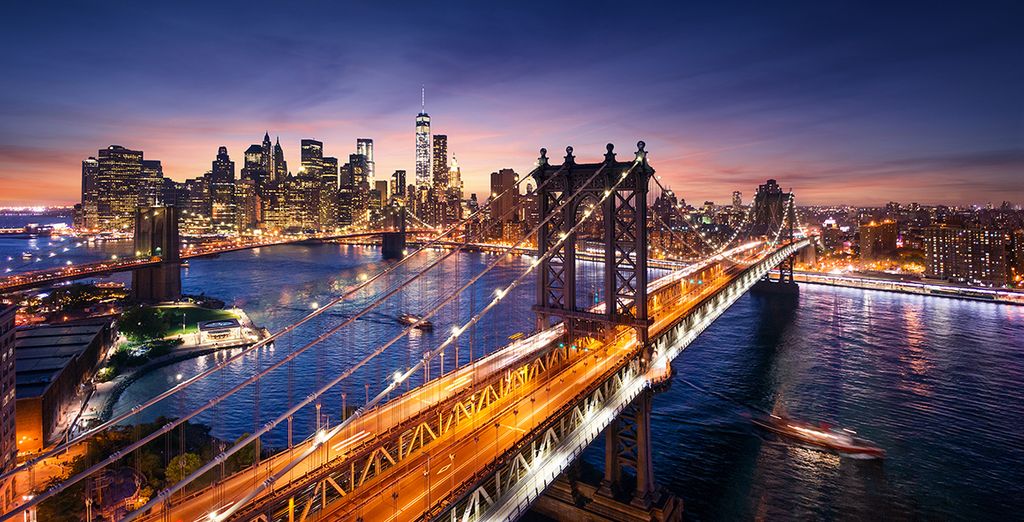 There is truly nothing like Christmas in New York City. With Christmas lights, a light dusting of snow and some carol singing, this beautiful city turns into one of the best destinations in the world for celebrating Christmas. Check out the world's tallest Christmas trees at the Rockefeller Centre and try ice skating on the rink beneath it. There's a fantastic shop window display to gaze at, too.
4. Seychelles, Indian Ocean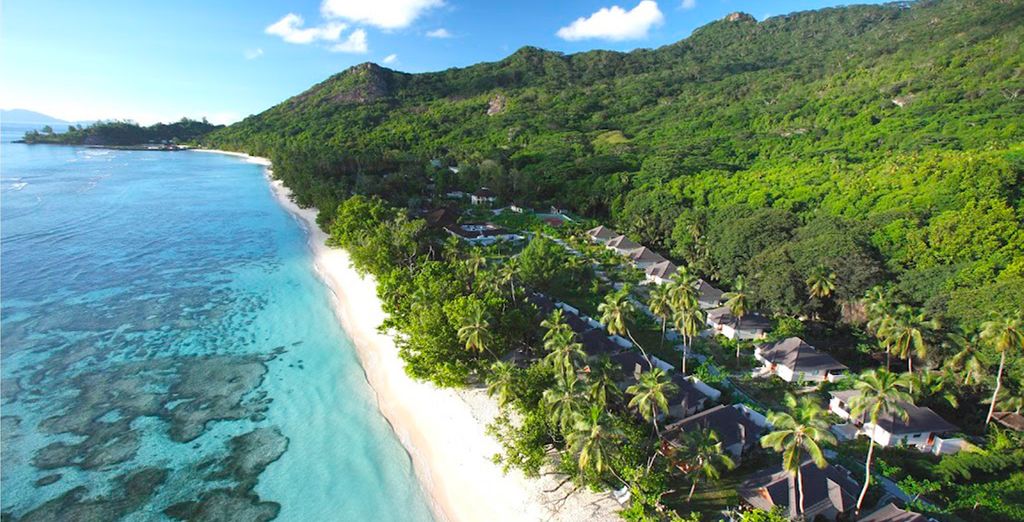 Sometimes, the best Christmas vacations are in unexpected places - far from the bustle of big city life. Choose a calm and soothing getaway in the natural ambience of this tropical island archipelago. Visit Seychelles and explore this tranquil paradise, including stunning white sand beaches, rare giant tortoises, rainforests and mountains. Christmas in Seychelles is all about quality time with family, beach time, food and festive concerts and activities.
5. Dublin, Ireland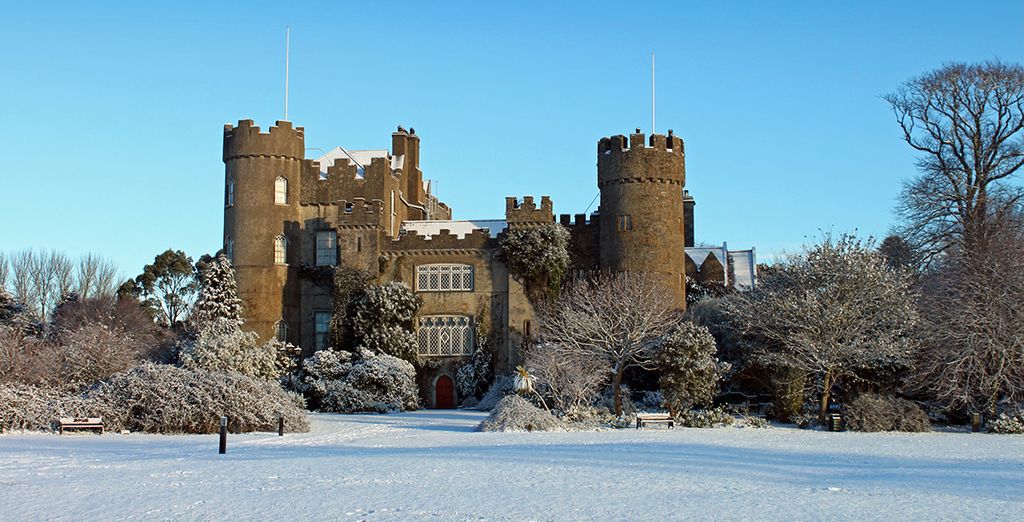 If your idea of Christmastime merriment includes a traditional Irish pub crawl, look no further than the Republic of Ireland's capital. There is no better way to warm up on a cold Christmas night with a few pints and black pudding, and Dublin has plenty of cosy bars. However, Dublin isn't just about drinking. Holiday offerings include tree-lighting ceremonies, festively decked-out shops on Grafton Street and Christmas markets. You can take your children to the elves' workshops to enjoy a fun-filled holiday here.
Our best hotels for Christmas holidays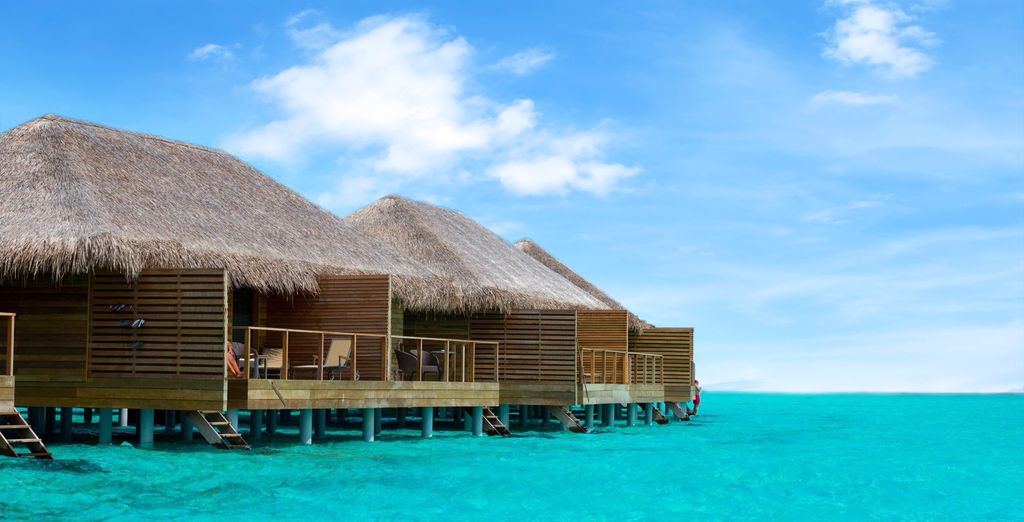 This beautiful hotel is situated in the Lhaviyani area of Maldives. The airport can be reached within 30 minutes from here. With its convenient location, you'll have easy access to all the must-visit destinations. Recreational facilities like windsurfing, water sports equipment rentals, canoes and land-based fun await you to make your Christmas holiday truly unforgettable.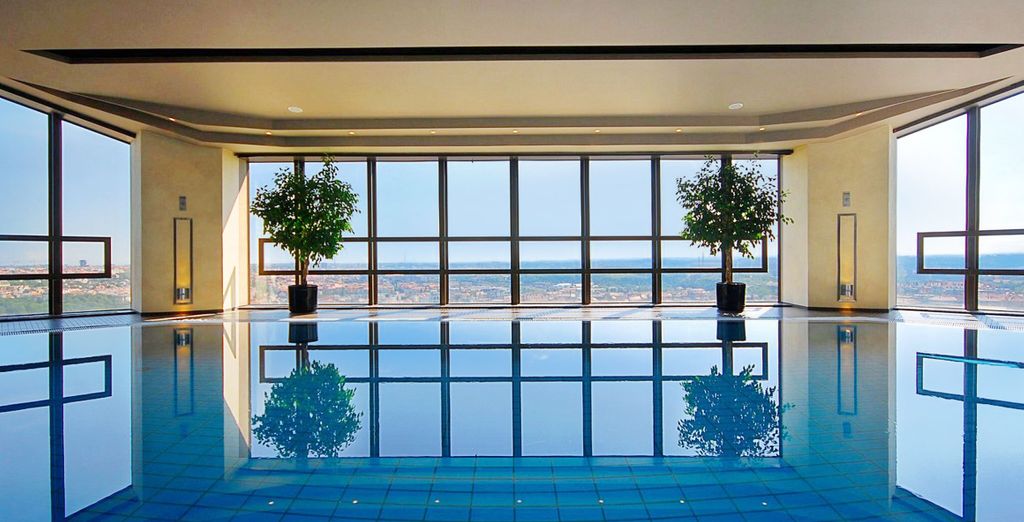 What makes this delightful hotel stand out are amenities like the top-floor indoor pool with striking views, spa with steam room and sauna, and a modern fitness centre. Various delicious dining options for breakfast, lunch and dinner are available, including the award-winning Rickshaw. The hotel is well-decorated, and the rooms are spacious and kept at the perfect temperature to keep you well-rested and comfortable so you can enjoy your Christmas holiday.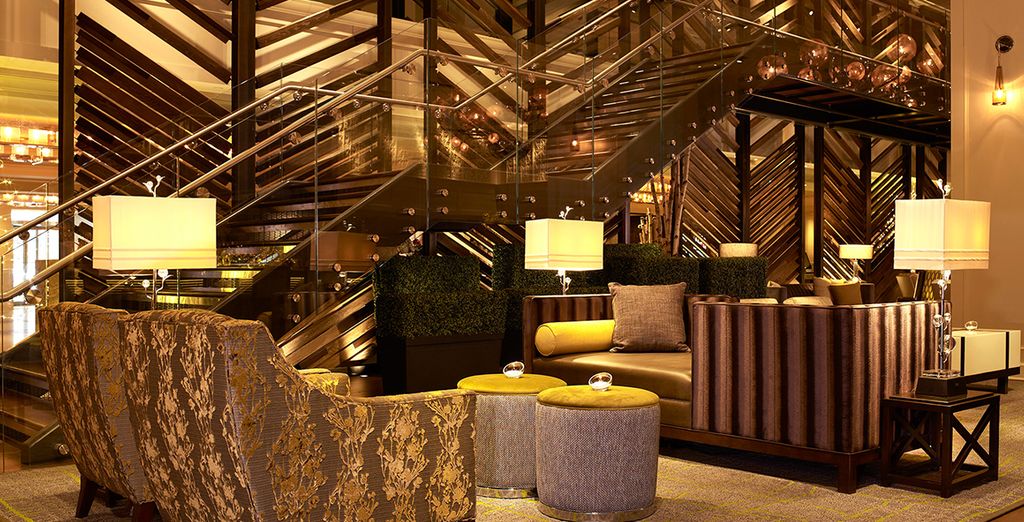 Park Central Hotel is located just steps away from Carnegie Hall and Central Park. The Park Lounge (a signature bar serving cocktails) and a stylish lobby await you. Central Park also offers visitors fresh and flavourful bites. Elegant interiors, family-friendly amenities and a prime location are some of the reasons to stay here. Other benefits of a stay at this beautiful hotel include the use of the state-of-the-art fitness centre and unlimited local and domestic long-distance calls.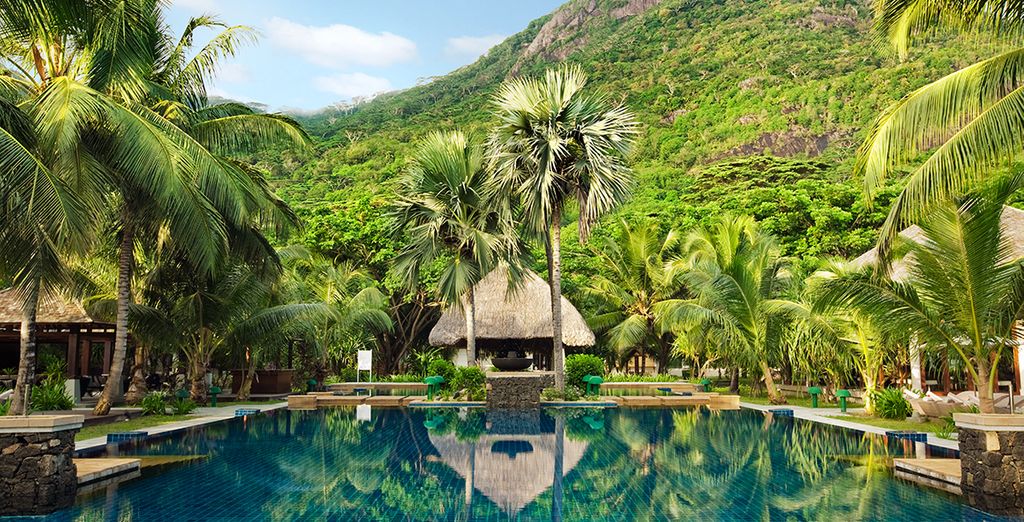 Located on Seychelle's Silhouette Island, this luxury resort attracts people seeking a remote tropical Christmas getaway. It offers a tropical paradise nestled between forested mountains and white sand beaches. Here, you can experience diving and snorkelling at the Eco Centre and enjoy hiking through the rainforest. The resort's sunset cruise includes canapes and refreshments.
Spacious rooms that are exquisitely furnished and decorated to the highest of standards await you at this beautiful 4-star family-friendly hotel. Just 20 minutes to Dublin city centre and a with a LUAS stop on the doorstep, you will be exploring Dublin in no time. The Hotel has its Bookmakers Bar and Brasserie Restaurant, which have an incredible local reputation. Its bright, open lounge has a south-facing sun deck overlooking the mountains.
Going on holiday at Christmas
If you would like to get away at this magical time of year, sign-up for free and book through Voyage Privé to enjoy a unique Christmas holiday. Be sure to leave plenty of time for transits and check-ins during this busy time of year.
Enjoy your Christmas holiday
Whether you want some family fun and relaxation, a couple's cocoon, a solo trip or a get-together for a group of friends at Christmas, there is something for everyone to enjoy at Voyage Privé. Bask in some winter sun, enjoy a festive city break or take in some beautiful scenery. Our offers include both short breaks and long holidays.
The Voyage Privé travel expert's opinion on Christmas holiday destinations
If you're looking for festive fun and a different perspective, each of our Christmas holiday destinations offers its own charming features that you will not see at other times of year and memories that you will not forget.