Great weekend deals to Tuscany, an extraordinary region of food, wine, and culture



Table of contents
Book online with us to enjoy a Weekend in Tuscany : the perfect place to explore art and experience phenomenal food and wine. ✅ Offers up to -70%
City of culture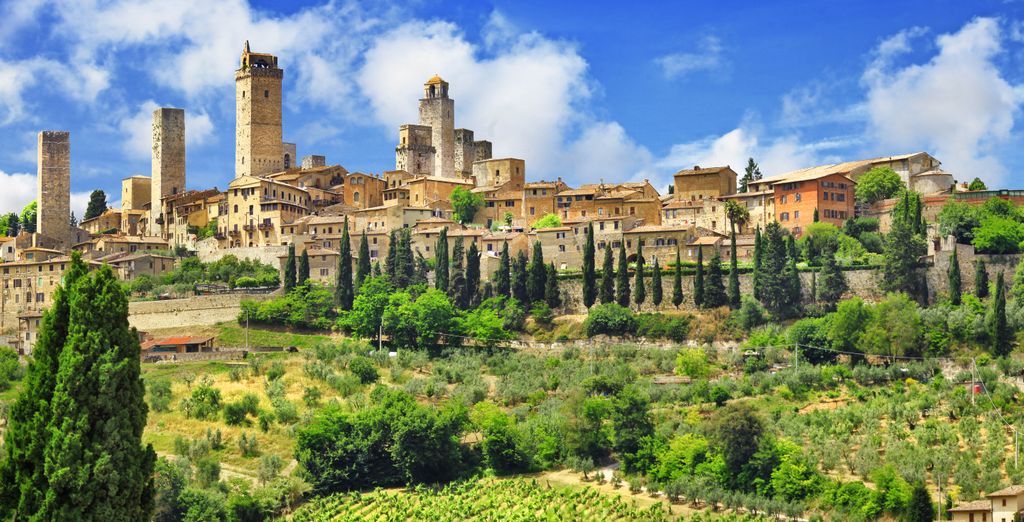 Florence, the capital of Tuscany, is a city that offers an adventure for every type of traveller. Whether you are seeking to feast your body or your mind, the city offers a unique and unforgettable experience for each and every visitor.
The historic city centre is a UNESCO World Heritage site, and wandering through the winding streets surrounded by Renaissance architecture, you tread in the path of some of the greatest Renaissance artists of all time. Botticelli and Michelangelo all found inspiration here. Some of the greatest works of these masters and more are displayed throughout Florence. It is easy to spend a morning soaking up art at the Uffizi Gallery, home of Botticelli's Birth of Venus. Michelangelo's sculpture of David is only a stone's throw away, housed at the Accademia Gallery.
In the heart of Florence you can enjoy The Duomo, the city's cathedral. Standing tall, watching over all, the building is an architectural masterpiece not to be missed. The monumental brick dome remains one of the largest ever constructed.
Welcome breaks from city exploration can be found in a local trattoria or gelateria, of which there are many. A myriad of fresh gelato flavours will tingle your taste buds.
A region of fantastic flavour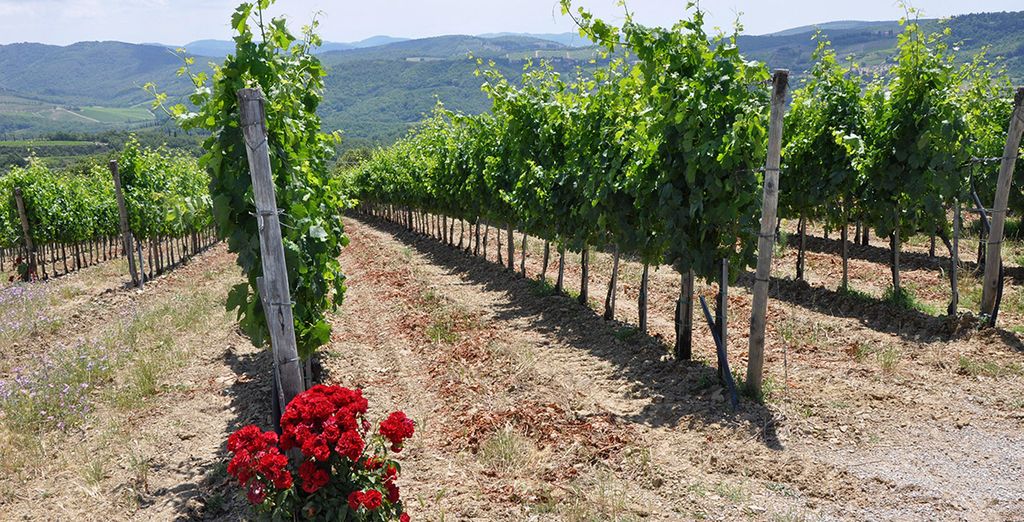 Whether you are the most seasoned wine connoisseur or a self proclaimed foodie, Tuscany is home to the world renowned Chianti region. A luxury weekend in Tuscany's rolling hills of vineyards, sprinkled with castles, manors and olive trees is a treat for all senses. What better way to sample local flavours and enjoy a great glass of Chianti wine on a luxury holiday than with some of the local specialities? Florentine steaks, pastas, pizza: the fresh produce of the highest quality will tantalise your taste buds.
Explore unforgettable sites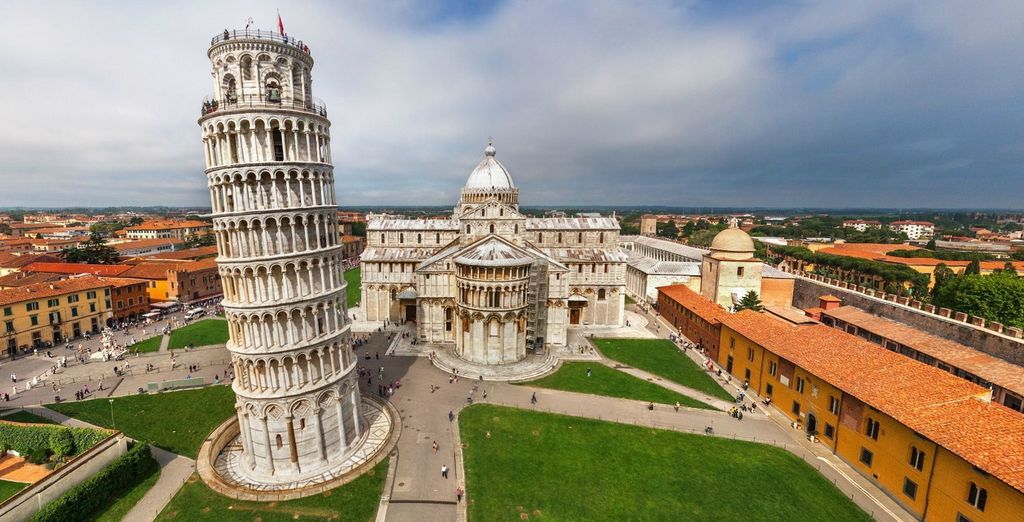 One of the most notorious architectural projects gone wrong is located in Tuscany: the Leaning Tower of Pisa. Located in the Piazza dei Miracoli, Italian for Square of Miracles, the misshapen bell tower neighbours the Pisa Cathedral, another treat for the eyes. The structures however are just a few of the city's many alluring features. Pisa is also home to breathtaking Romanesque buildings as well as a lively gourmet restaurant and bar scene.
Why not explore this amazing region? Whether you are are looking for a city break or a relaxing escape, our exclusive offers on handpicked hotels in Tuscany will mean you get a great deal on luxury holidays, especially thanks to our amazing discounts.