The Best sea-view Cottages and seafront Hotels



Table of contents
Our top 8 sea-view cottages and seafront hotels
Nothing beats a good old fashioned seaside holiday. With one of the longest coastline's in Europe, the UK boasts an impressive variety of options. You'll find charming and traditional seafront escapes along the English Riviera among remote and wild cottages in northern Wales. Experience the crisp sea air from your hotel or cottage stay or head directly to the beach for sunrise. Our sea-view cottages are perfectly placed to enjoy the best waterfront scenery. Uncover romantic getaways and family-friendly coastal escapes with our top picks.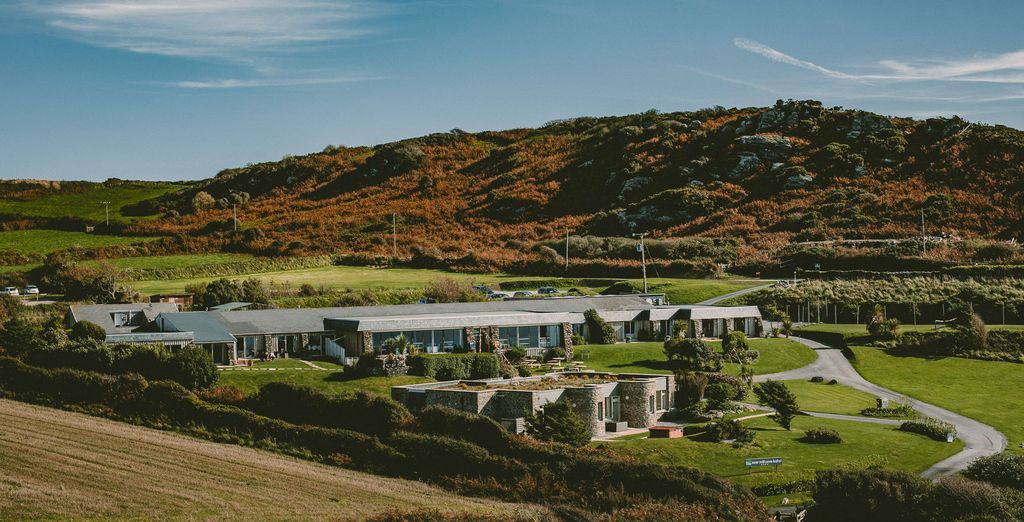 Hidden away in scenic Devon, this fine sea-view cottage-like hotel is just moments from pretty Salcombe. Perfectly positioned for coastal walks and seaside excursions, it's a chic region brimming with sandy beaches. These include fine Estuary beaches like Mill Bay and hidden coves off Starehole Bay. The hotel itself boasts fine features for a memorable seaside stay. Enjoy an award-winning restaurant on-site or stroll Bolberry Down, a clifftop region overlooking the atmospheric Soar Mill Cove. The closest beaches are a dream at low tide, so be sure to plan your descent accordingly.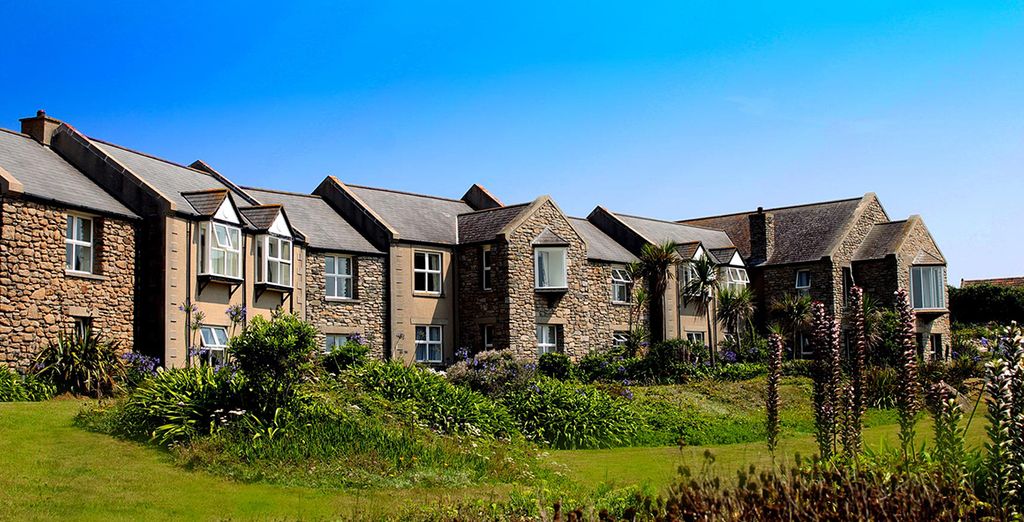 Escape to one of the UK's most treasured oases with this cottage complex on the Isles of Scilly. Perched on the coast of St Martin's, you have access to white powdery beaches and tranquil uninhabited islands accessible by boat. The scenic hotel complex is spread across 2.8 hectares of manicured lawns and leafy trails. All rooms offer stunning seaside views and access to many fine facilities. Enjoy waterfront dining with locally sourced fish and seafood caught daily by a local fisherman. You can also snorkel with local seals in the crystalline Scillonian waters!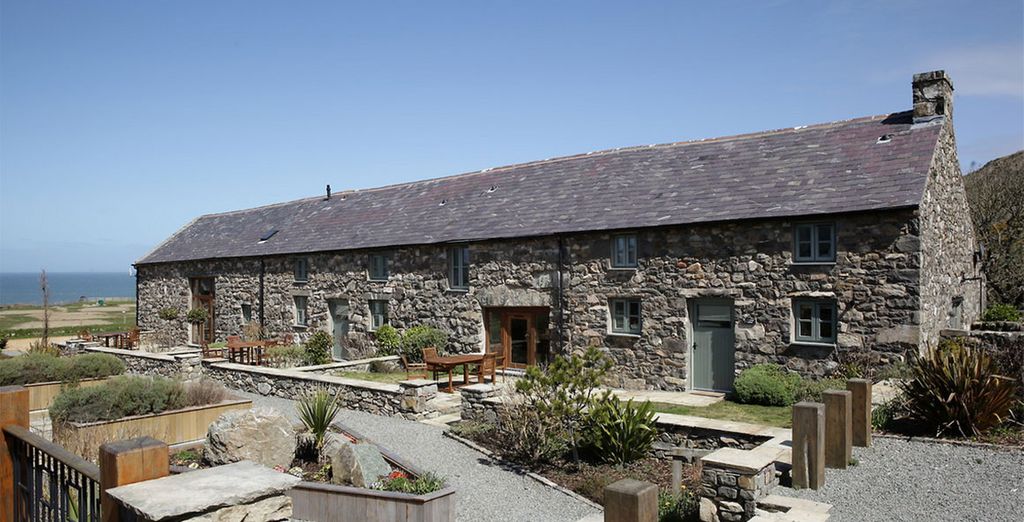 Jutting out into the sea, the Llyn Peninsula is surrounded by impressive scenery. These delightful self-catered cottages overlook the dramatic Irish Sea, with access to quaint fishing villages and beaches. Much of the surroundings are designated areas of natural beauty, giving it an unspoilt and wildlife-rich quality. Cottages house up to six adults and feature charming interiors of open beams and premium appliances. Enjoy pretty patios overlooking the sea – the perfect area for a summer barbecue.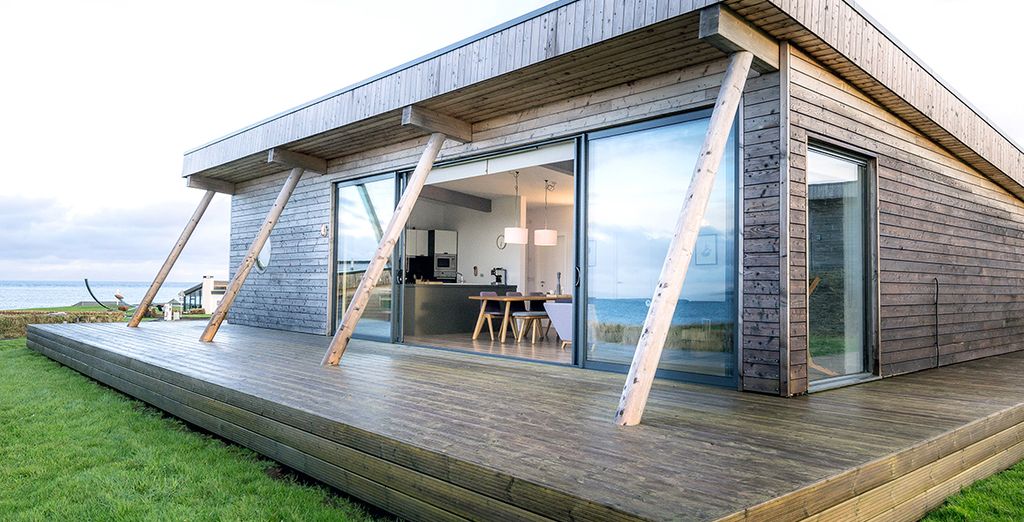 Get that feeling of being at the edge of the world with this delightful seafront cottage. Located in John O'Groats, the northernmost settlement in mainland Great Britain, it affords excellent beach access. The lodges come with artful interiors and excellent kitchens, with warming wood-burning fireplaces to relax beside. This is a perfect spot for secluded seaside visits. Visit Dunnet Head and Duncasby Head, impressive coastal features, or head to the pretty Gills Bay. The northern coast is dotted with castles and ruins, and lucky visitors can even catch the Northern Lights here.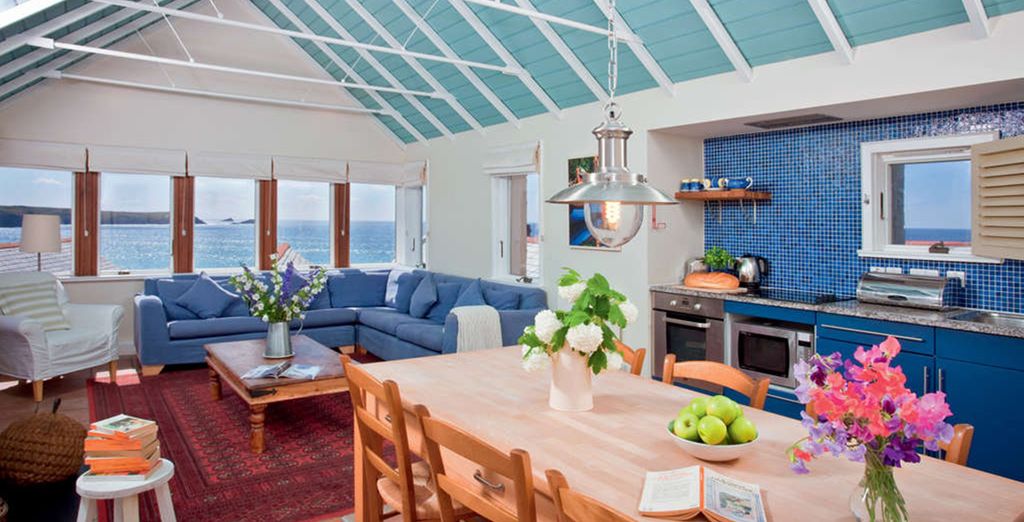 Newquay has everything you need for a traditional British seaside holiday. Prime beaches, prized surfing and excellent fish and chip shops await in this spectacular seafront town. The Headland Hotel offers several delightful cottage stays. Hugging the coast on a stretch of headland, these offer premium views across the sea and beaches. What's more, the hotel is bursting with fine facilities, from sports and fitness to swimming pools and spas. You can even learn to surf here on-site for a memorable beachside holiday.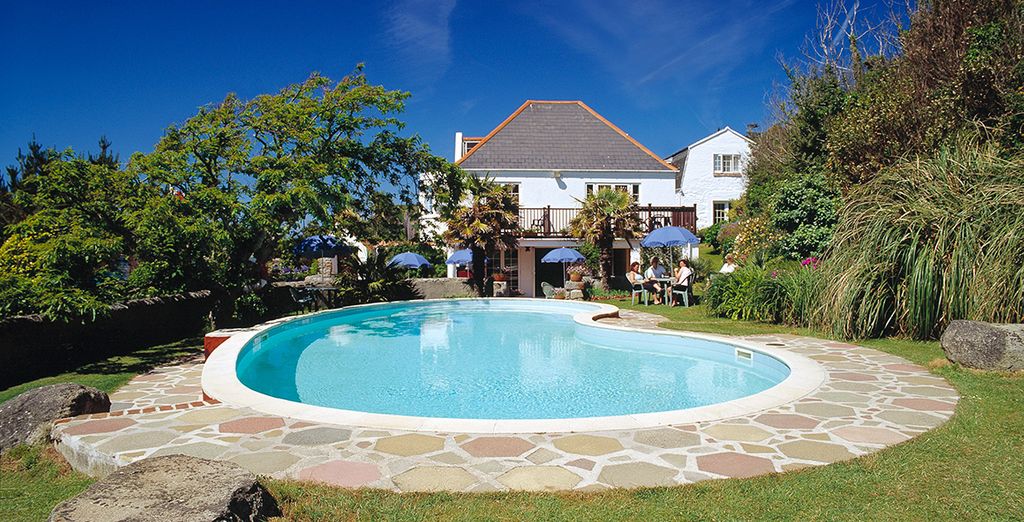 Experience a British island getaway with this Channel Island escape. The White House is located on scenic Herm, a small island off the coast of Guernsey. Surrounded by rich woodland, rolling coastlines and impeccable beaches, it's the ultimate beach-bound holiday. This cottage-like hotel is located right on the harbour's side, and features outdoor swimming and pretty terraces. Ideal for families and couples seeking to truly escape from it all, it's a charming oasis in the English Channel. What's more, the on-site restaurant boasts an award-winning menu with locally caught fish and seafood cooked to perfection.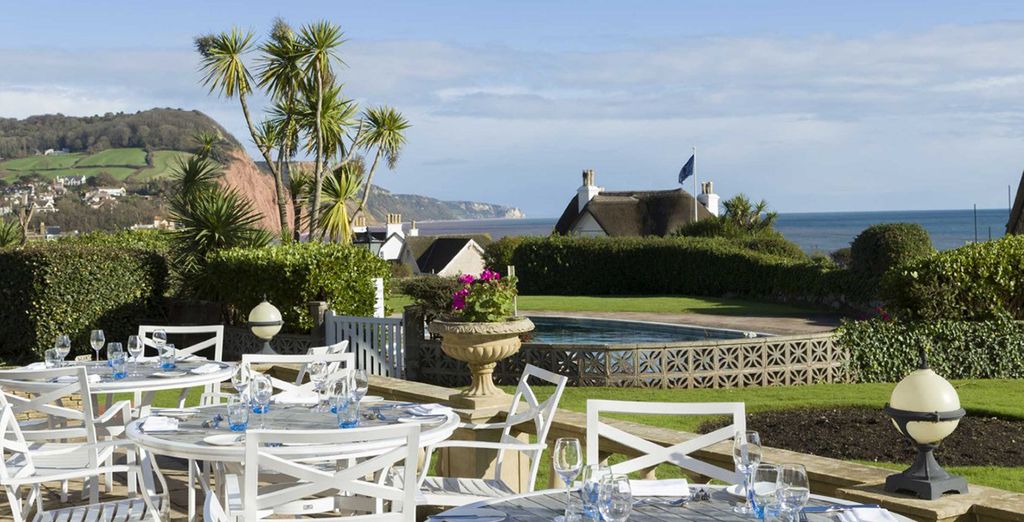 Enjoy the perfect Devonshire beach holiday with this well-placed hotel. Offering panoramic vistas across the Jurassic Coast and Lyme Bay, you can follow direct trails down to sandy beaches. The hotel itself is a stunning Victorian building that's been lovingly updated with stylish interiors. The hotel's grounds are delightful, featuring manicured lawns and sea-view terraces to relax in and watch waves crash ashore. It also boasts an impressive restaurant serving up freshly caught fish and seafood for a celebratory stay.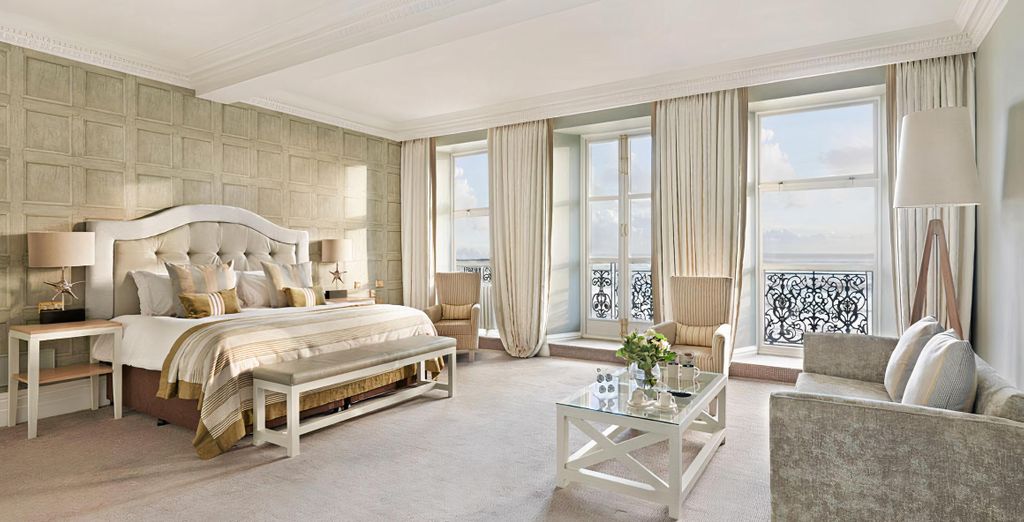 Skip the cottage life for an opulent and historic seafront hotel. The Grand Brighton is among the city's most palatial stays, having drawn esteemed tourists since the 19th century. It houses many of its original Victorian features and Art Deco-inspired furnishings. You're greeted at the door by bowler-hatted porters, and guided through grand hotel interiors. One of the highlights is enjoying a delectable afternoon tea on the hotel's Victorian Terrace overlooking the promenade. It's the perfect base to explore Brighton and its excellent beachside activities.
The Voyage Privé travel expert's opinion on sea-view cottages and seaside retreats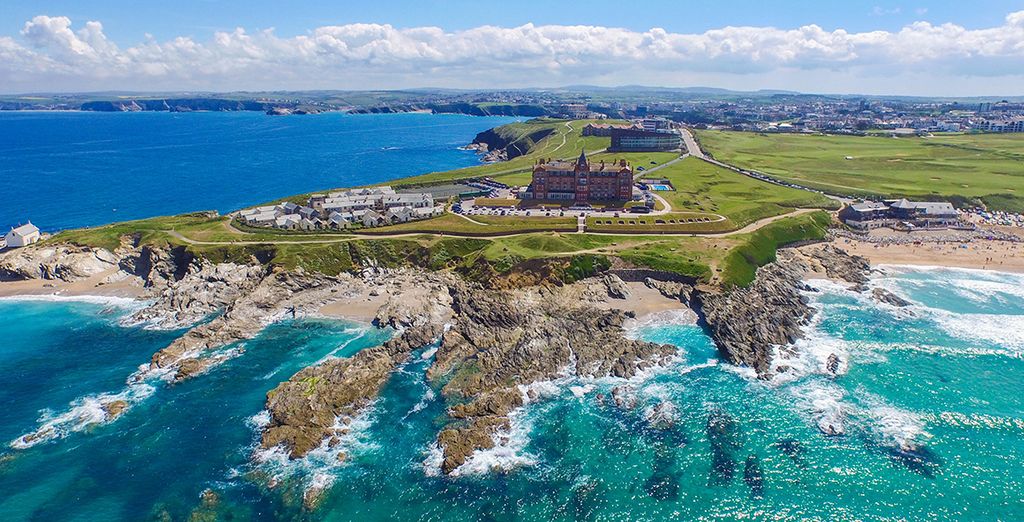 Looking for a holiday at the seaside? Look no further. The UK boasts some of the most spectacular coastlines and beaches in the world. While the weather can't always be relied on, its sea views can. Voyage Privé offers a wide number of cottage and seaside hotels that are perfect for couples, families and groups. Pick from self-catered cottages which hug private coastlines or opt for a grand seafront hotel in a hotspot like Brighton. Whatever you choose, there's something magical about a British seaside holiday. Stroll the pier, learn to surf, kayak past coves or simply soak up the sun on your Voyage Privé adventure.