Lyme Bay Holidays 2021/2022



Table of contents
Few parts of the country are as rich in heritage, history and culture as the southwest, and best of all, it's surrounded by some of the most idyllic countryside that England has to offer. Lyme Bay is no exception, and there's something here for everyone; kids will definitely get a kick out of the wealth of dinosaur discoveries to explore, and adults will love a romantic getaway to the rolling moors and coastal walks.
The top 5 things to see/do in Lyme Bay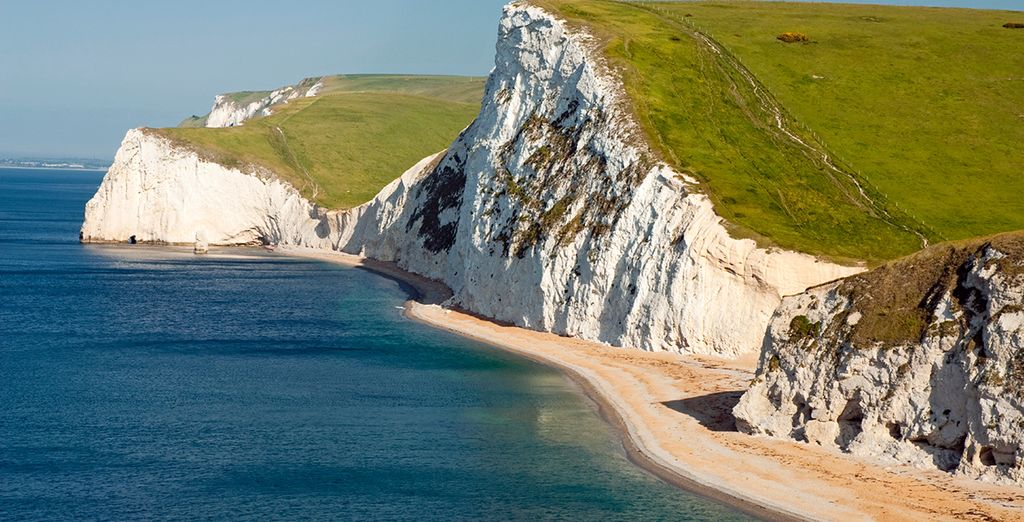 1. Lyme Regis Museum
Dedicated to local fossilist Mary Anning, the Lyme Regis Museum tells her story while exhibiting some of her prehistoric discoveries from the area. Several fossil-hunting walks are run each week, with plenty of palaeontology fun for the whole family.
2. Forde Abbey
A Cistercian monastery from the 12th century, Forde Abbey is now home to fine tapestries, breath-taking plasterwork ceilings and stunning gardens. It's the gardens that really steal the show, though, with 12 hectares of gorgeous greenery to explore and lose yourself in.
3. Dinosaurland
Dinosaurs are a big deal in Lyme Regis, and what kid doesn't love dinosaurs? This fossil museum is a great day out for everyone, teaching all there is to know about our prehistoric friends. Numerous lifelike models are out on display, with an impressive collection of locally discovered fossils that range from minuscule microfossils to their giant Ichthyosaur.
4. The Cobb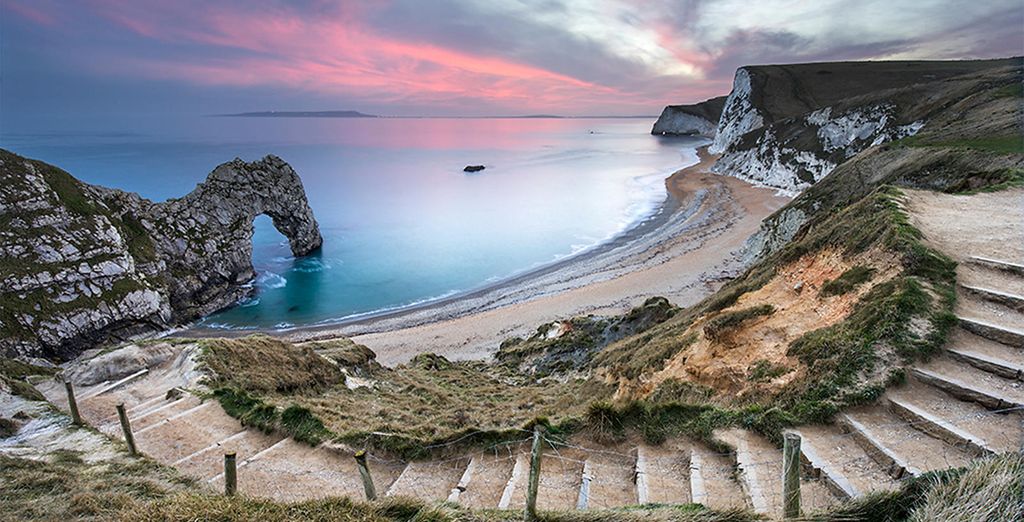 Dating back to the 13th century, the Cobb is a huge stone breakwater that was built to protect the harbour. The Cobb is nothing short of iconic, having been featured in countless books and movies, and is one of the best places to get stunning views of the bay.
5. Lyme Regis Marine Aquarium
Also located on the Cobb, the Lyme Regis Marine Aquarium is a great family day out and provides a wonderful insight into the local sea life and it's history. Meet starfish, crawfish, crabs and all sorts at this fun and interactive family-run attraction.
Our best hotels in Lyme Bay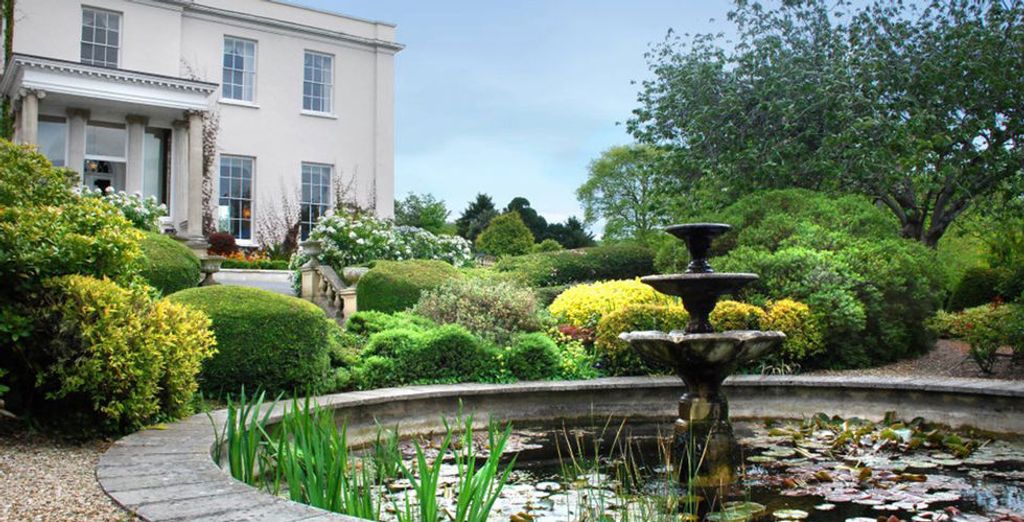 With over 4 acres of stunning grounds to enjoy, this Regency country house offers guests some of Somerset's best views, including the surrounding Blackdown and Quantock Hills. Opulent décor and high ceilings give the hotel an air of luxury and elegance, while the spa will ensure you're left feeling pampered and rejuvenated.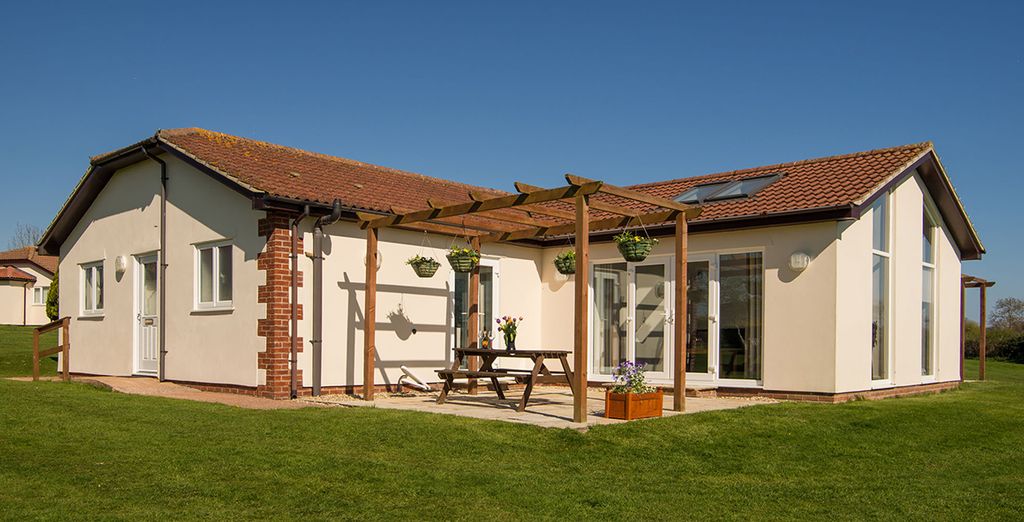 A collection of modern cottages in the heart of Devon's Jurassic Coast, Stoneleigh Holiday & Leisure Village offers homely accommodation with stunning views of the Devon countryside. Each self-catering cottage sleeps up to 4 adults and is spread out around the area to ensure a sense of privacy. If at any time you need assistance, staff are available to help 24/7.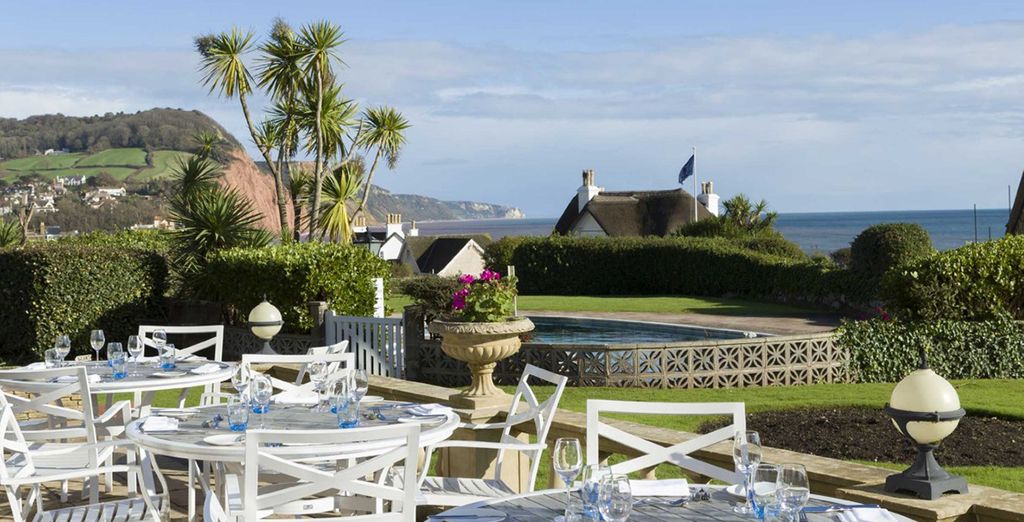 This charming Victorian hotel sits in the centre of Sidmouth, with unbeatable panoramic views of Lyme Bay, Sid Valley, and Sidmouth's famous red cliffs. The Sidmouth Harbour Hotel is a perfect destination any time of year and is one of the most stylish ocean-view retreats around.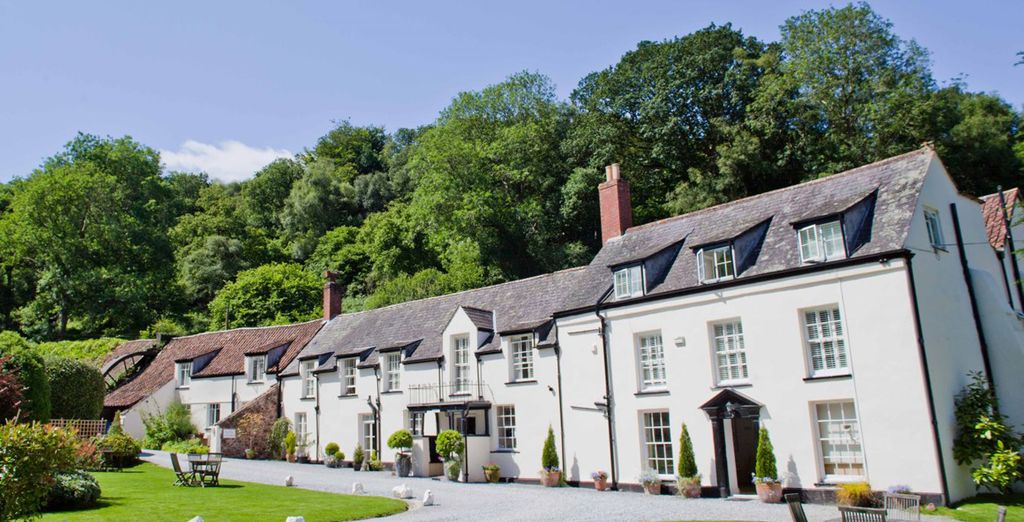 Situated in the beautiful Quantock Hills, Combe House Hotel is one of Somerset's best-kept secrets. Guests can choose from a single, double, or twin room, each individually styled with modernity and elegance in mind—perfectly complementing the rich surroundings with comfort and luxury. After a busy day out exploring, be sure to enjoy the complimentary cream tea for two.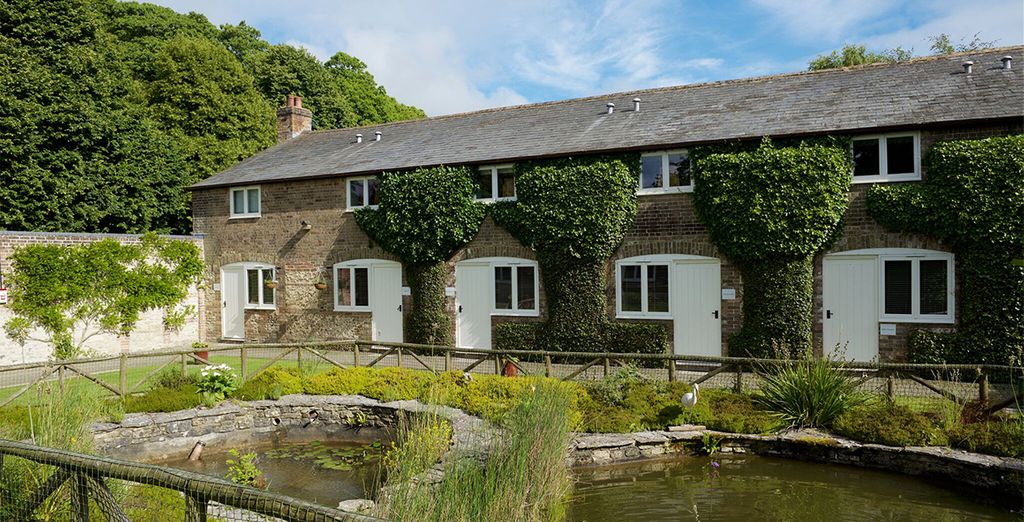 This collection of gorgeous stone-built cottages is surrounded by views of the spectacular Dorset countryside, with many great walks and attractions to explore nearby. Each cottage can fit up to 4 guests and is the perfect retreat for couples, families, or friends. Guests can enjoy countless onsite facilities, including a games room, children's play area, swimming pool, and more.
When is the best time to go on holiday in Lyme Bay
The warmest time to visit Lyme Bay is between June and September, with average temperatures above 18 degrees. This is when things will be busiest, though, especially at the beaches. Fewer tourists will be around in the winter months, but don't expect the temperature to rise above 10 degrees. Lyme Regis has some great annual events that are worth a visit, including the Lyme Regis Sausage & Cider Festival each July and the weeklong Lyme Regis Regatta and Carnival each August.
Going on holiday in Lyme Bay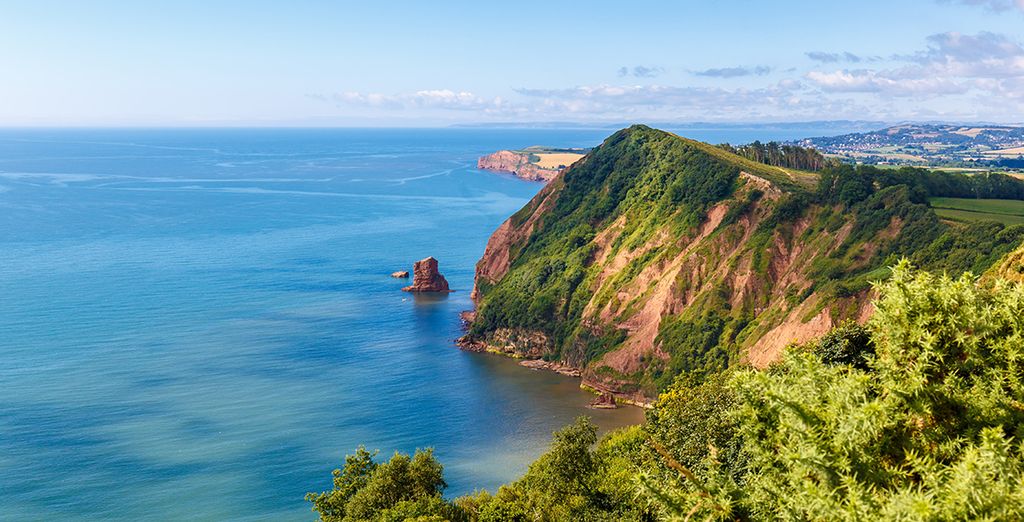 The best way to reach Lyme Bay is by car, with a drive time of around 3 hours from Central London. Public transport is available, but the nearest train station is in neighbouring Axminster, with busses running between the two every two hours.
Enjoy your holiday in Lyme Bay
For a romantic getaway in the picturesque English countryside, this quaint seaside destination definitely won't disappoint. Lyme Bay holidays aren't just about romance, though, as there's plenty going on for the whole family. Any dog lovers will definitely want to bring their furry companions along, too, especially with amazing walks and trails they'll just love to run around on. For the ideal stay, aim for either a weekend or a week.
The Voyage Privé travel expert's opinion on Lyme Bay
If a relaxing holiday in the English countryside is what you're after, but still want plenty of exciting cultural and historical things to discover, then you can't go wrong with Lyme Bay. All the dinosaur exhibits alone are exciting enough, especially for any youngsters. But add to that the rolling green hills, the mammoth cliffs and the rich culture of Southwest England, then you really can't go wrong when booking your next Lyme Bay holiday with Voyage Privé.