TOP 5 Hotels in Cork



Table of contents
The top 5 hotels in Cork
Looking for the perfect stay in Cork? Pick from chic city hotels and charming country manors here at Voyage Privé.
Our best hotels in Cork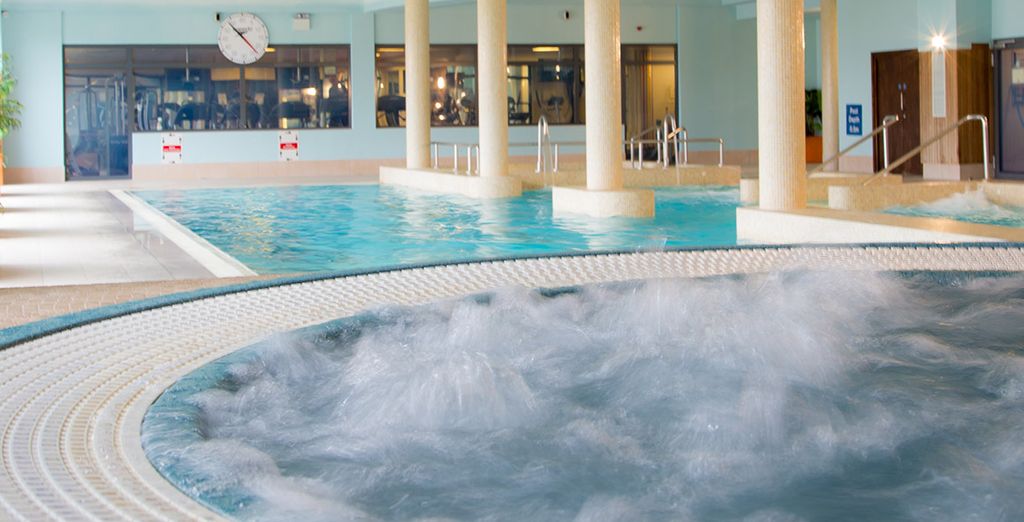 This magnificent spa retreat is set within 90 acres of luscious woodland. Overlooking Oysterhaven Bay, this scenic hotel is situated in a tranquil riverside setting close to Cork city. Guests have access to a wealth of first-rate services and amenities, from a dazzling restaurant to full spa treatments.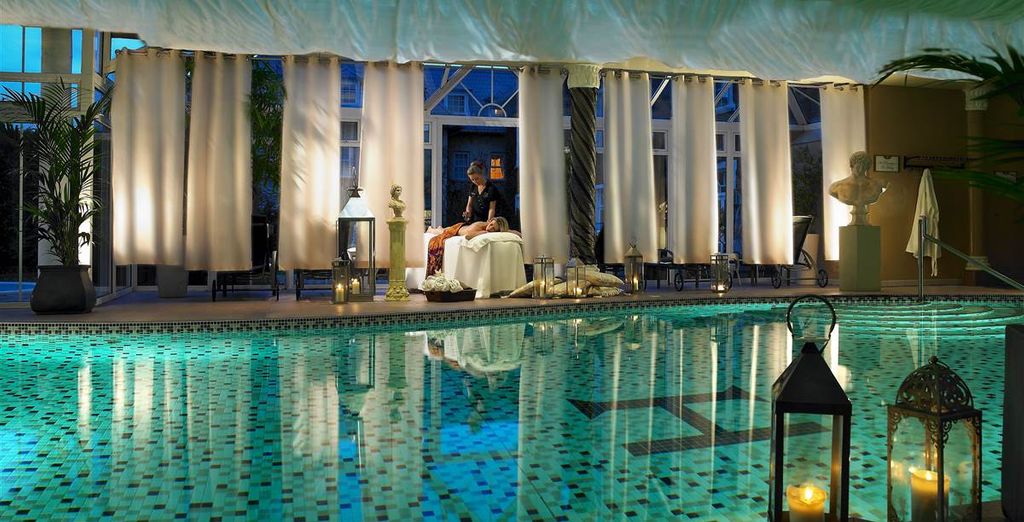 This spectacular country estate has won a number of accolades for its treasured interiors and outstanding service. Guests can enjoy finely manicured gardens and stately rooms that ooze sophistication. The restaurant, in particular, is a must-try, offering an award-winning menu and prized afternoon teas.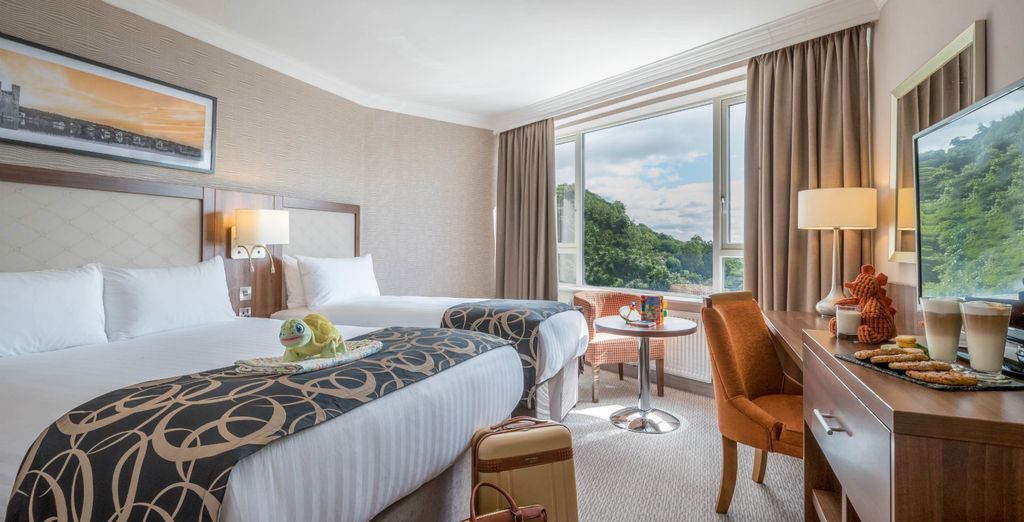 This modern hotel overlooks the River Lee and provides a tranquil, forested setting. Enjoy panoramic city views from the top-floor restaurant, which serves the best in local Cork produce. Rooms are chic and modern, with en-suite bathrooms boasting luxury toiletries.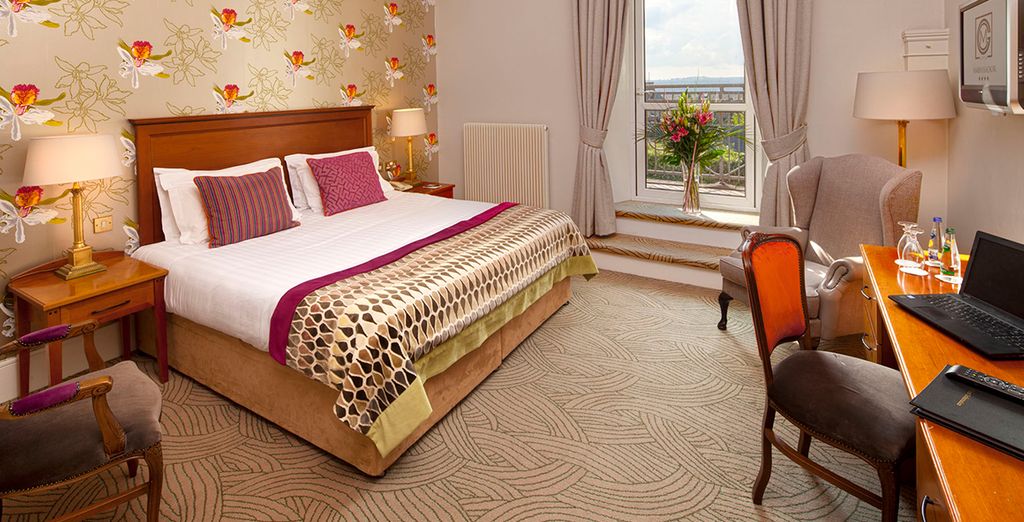 This secluded country hotel in pretty Mallow is just moments from the bustle of Cork. Warmly decorated with plush, regal furnishings, it offers prized en-suite bathrooms and country views. Enjoy gentle strolls amid wooded grounds before returning for a delectable evening meal.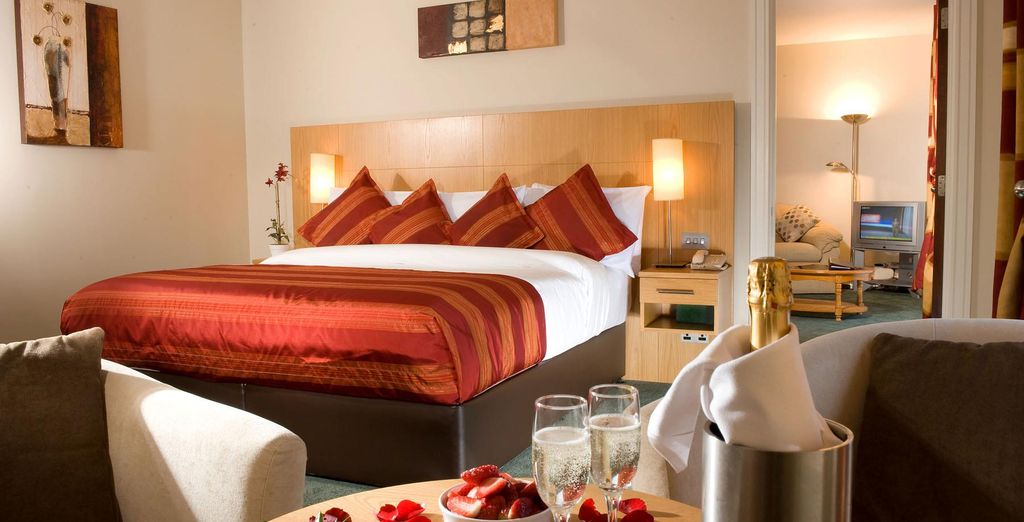 This centrally-placed Cork hotel is among the most treasured in the city. The rooms housed in an imposing Victorian redbrick building have been tastefully maintained with a blend of antique and modern styles. The cookhouse and bar provide high-quality meals and a charming terrace for dining beneath the stars.
Services will you find in our hotels in Cork
Free Wi-Fi
Hot drink making facilities
Flatscreen TVs
Luxury bathroom amenities
Pretty gardens
Spa facilities
Award-winning dining options
Terraced bars
Leisure facilities
Going on holiday in Cork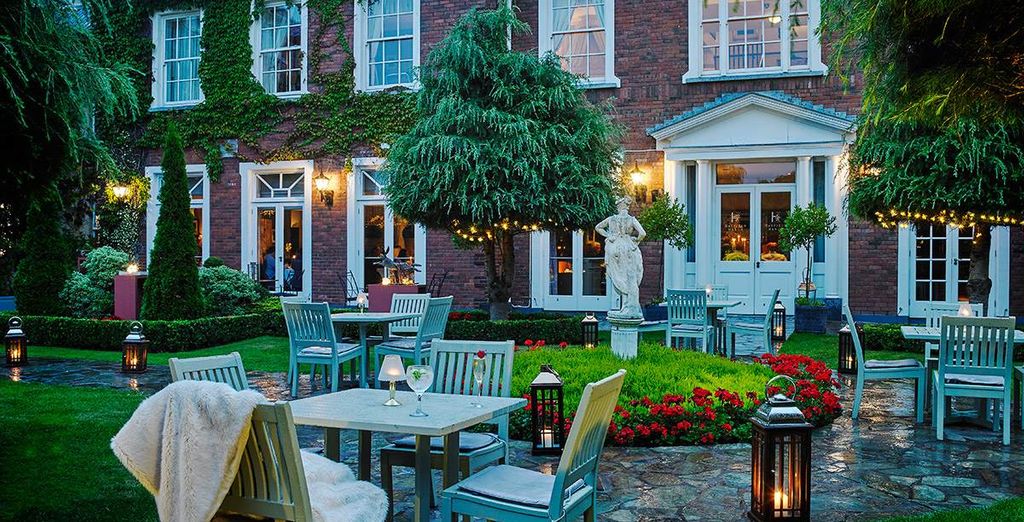 Cork can be breathtaking all year round, but weather is variable depending on your needs. The high season runs through the height of summer, from June to September, when the weather is at its best. Cork tends to swell with sightseers and travellers, so book in advance to avoid disappointment. One of the highlights of summer is the abundance of festivals. Cork Week, in particular, sees sailing regatta across the riverside through mid-July. The shoulder season runs through spring and autumn when weather is often good, but rain is also likely. You can find great accommodation deals and enjoy brisk walks in the surrounding countryside. The low season can be wet, cold and foggy through winter, but Cork still thrives with charming markets and festive events.
Hotel offers at Cork convenient for all kind of travel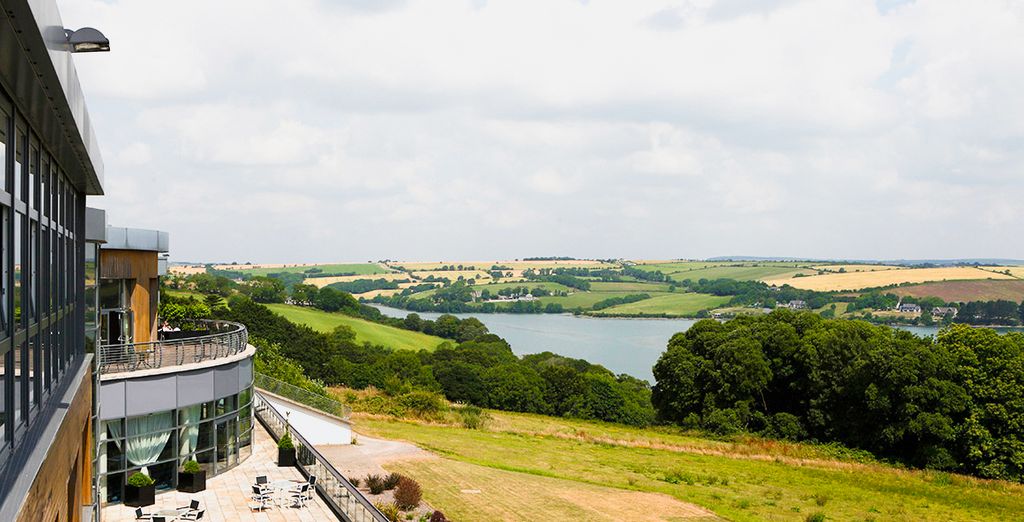 Cork is a fantastic destination for all traveller types. It's a lively city with a bustling student population, giving it a cosmopolitan vibe that's attractive to groups of revellers. Families, too, will discover a wealth of exciting attractions. These include rich historical sites like Cork City Gaol to ignite the imagination. There are also highly-acclaimed animal attractions, like Forta Wildlife Park and the Donkey Sanctuary. Cork also has a thriving foodie scene that's enticing for couples and friends alike. Enjoy spectacularly romantic dining along the riverside or head into a snug pub for the evening. What's more, many delightful shops and restaurants are located within charming 17th-century streets, giving Cork a historic and welcoming feel.
The range of hotels we offer at Cork
Spa resorts
City hotels
Boutique hotels
Historic hotels
Country manor hotels
Cork: what should we bring for a hotel stay?
Charging cables
Guide book with maps
Comfortable walking shoes
Pack-away towel
Evening attire
Swimming gear
All-weather clothing
Umbrella
Euros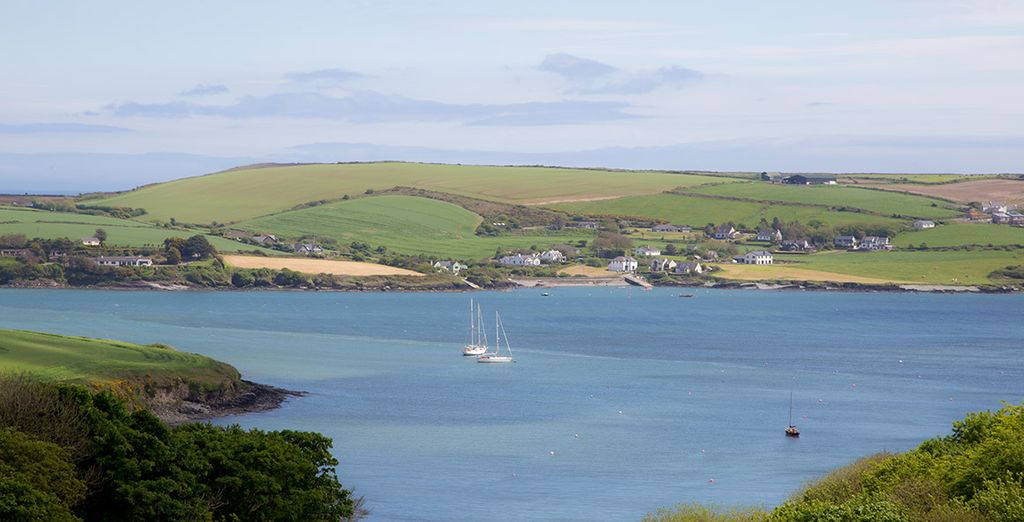 Your best hotel in Cork: how to get there and make your booking
How to get to Cork
Cork is easily accessible by air, rail, road and sea. The city is serviced by Cork Airport, some 10 minutes from the centre. This airport offers direct flights to plenty of British and European destinations, including seasonal flights in the summer. The city is linked to Dublin by the M8 motorway and is close to many fine scenic drives. Cork Kent Station offers rail links to surrounding towns like Mallow and Cobh and direct trains to Dublin. Sea ferry connections are also possible to mainland Europe (Santander and Roscoff). Once you've arrived in the city, you'll find the centre compact enough to traverse on foot or bicycle. Buses provide connections to most major transport hubs, and taxi cabs provide excellent late-night services. Cars are not necessary but are very convenient if you're exploring Ireland.
How to book your hotel in Cork
Unlock premium deals on Cork's best hotels through Voyage Privé. Voyage Privé is a members-only service that offers discounts of up to 70% off the world's top hotels. Membership is completely free and easy to complete. Simply register for instant access to our best savings. Book tremendous package deals on luxury escapes or opt for a hotel stay and make your own way there. In addition, you can set up alerts so that you never miss out on your favourite destinations. You'll find everything from prized city hotels to charming family-run boutiques in Cork at Voyage Privé.
The opinion of the Voyage Privé travel expert on Cork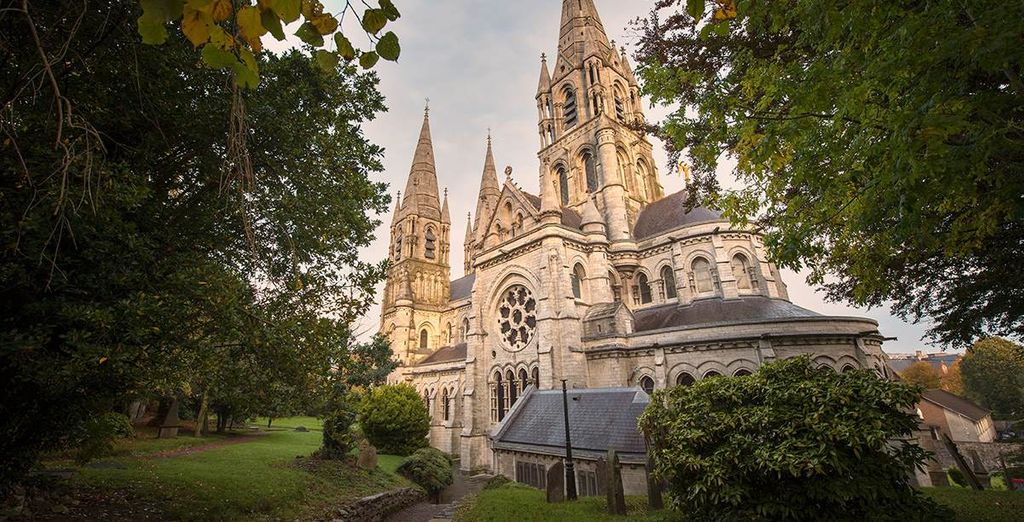 Cork is Ireland's second-largest city, and it boasts a treasure trove of historical sites and lively attractions. Ever cheerful and welcoming, the city bursts to life with live-music bars and traditional market eateries. Yet Cork is also resolutely modern. Enjoy cutting-edge cuisine from Ireland's top chefs within historic Georgian avenues that weave around medieval sites. Perfect for foodies and culture vultures, you'll fall in love with the streets of Cork.
Cork – atmospheric castles to stir the imagination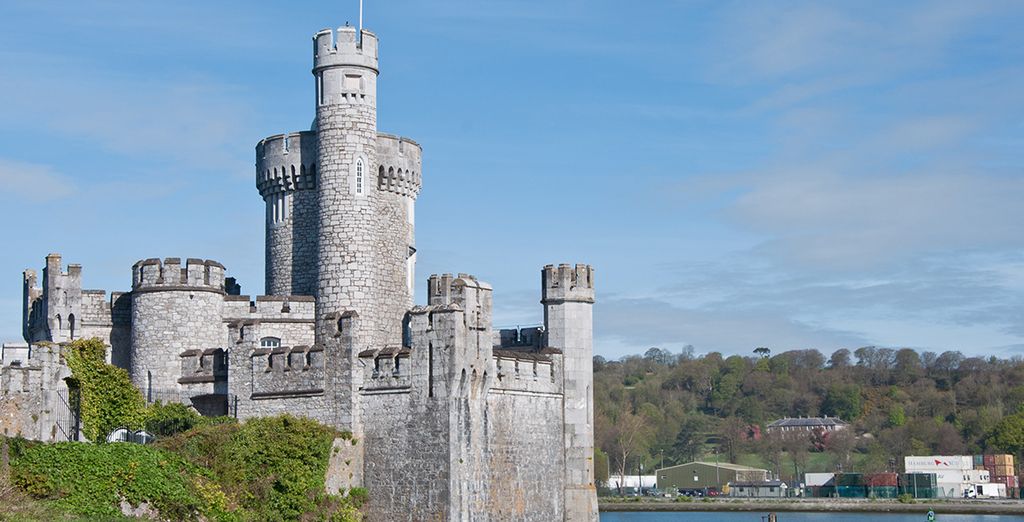 Cork is blessed by a number of fine castles that are thrilling for youngsters and adults alike. Chief among these is Blarney Castle, one of Ireland's most famous castles. This impressive 16th-century fortification boasts a famed kissing stone and tranquil gardens. Other highlights include the 16th-century Blackrock Castle, which now houses a spectacular astronomical observatory. Then, for more atmosphere, head to the ruins of Galweys Dundanion, Kilcrea or Barnahely.