Isles of Scilly Holidays 2021/2022



Table of contents
England's very own beach island getaway, the Isles of Scilly are a world away from the mainland. Made up of some 140 mini islands, 5 of which are inhabited, each share white sandy shores and sub-tropical gardens. Life goes slow here, allowing you to breathe in the fresh air and soak up the magical sunsets. Spectacular seafood dining and historic landmarks dot these special little islands. Experience a different side of England with Isles of Scilly holidays.
The top 5 things to see and do on the Isles of Scilly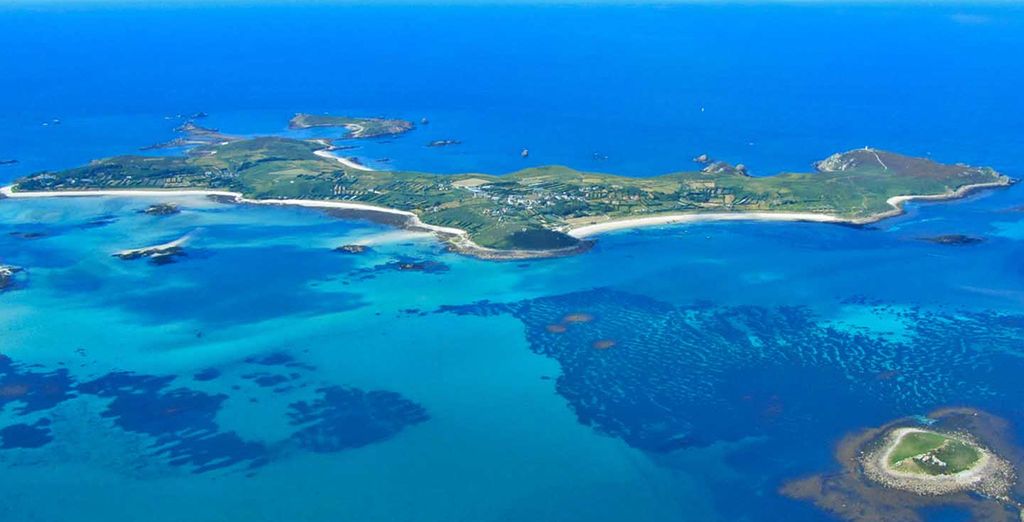 1. Tresco Abbey Garden
Located on Tresco island, these charming subtropical gardens are sprawled across a 12th-century priory. First planted in 1834, you'll find 20,000 exotic species, including swaying palm trees and delightful succulents. The botanical beauty is made all the more special by the presence of monastic ruins.
2. Isles of Scilly Museum
This small and central island museum on St Mary's is your go-to spot to learn about the archipelago. It's an eclectic museum full of historical artefacts which span the Neolithic and Medieval periods. You'll find several special sailing boats and exhibits on Harold Wilson. The noted Prime Minister loved the islands so much he was buried here at St Mary's Church.
3. Bant's Carn
The best-preserved Neolithic burial chamber on the Isles of Scilly dates to about 4,500 BC. It's located at the edge of Halangy Down, an Iron Age village built on the same site. This majestic area gives a good indication of the island's atavistic allure over the centuries.
4. Watch Hill
Located on Bryher island, this is one of the best island viewpoints. Perfect for sunsets, it can get windy so dress accordingly. The hill is so-named for its role in spotting tall ships arriving from the sea. Bryher itself is among the smallest inhabited islands in the UK, and is renowned for its scenic bays.
5. Local dining
Scillonian cuisine is drawn from the sea. Expect fresh crab, mussels and scallops alongside good old fashioned fish n' chips. Aside from the spectacular local food, you can also explore a vineyard on St Mary's. Each island has at least one local pub and café serving up delicious Scillonian dishes.
Our best hotels in Isles of Scilly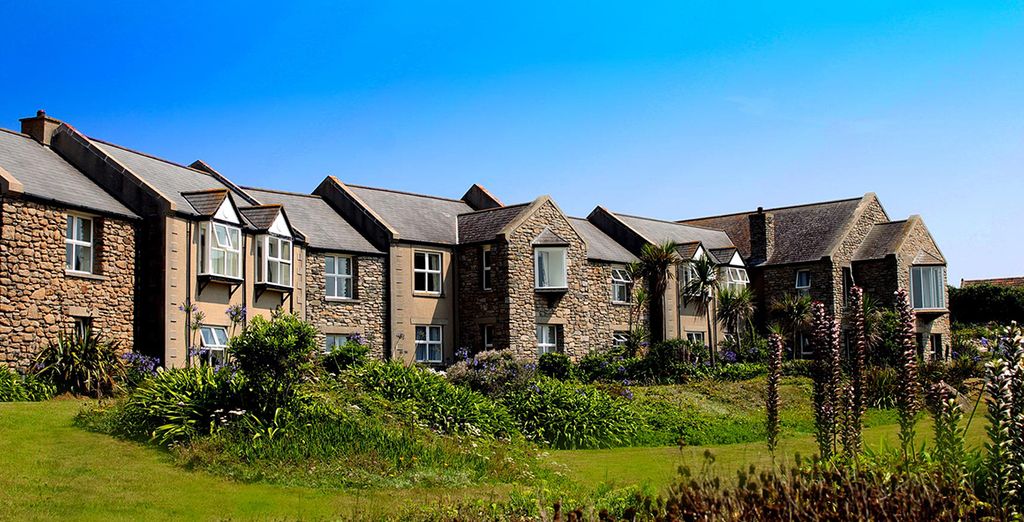 This picturesque Tresco-based hotel is located right on the western shoreline. Enjoy direct access to a white sandy beach or indulge in a delightful Karma spa. Rooms are bright and welcoming with stunning sea-view windows and the sound of lapping waves.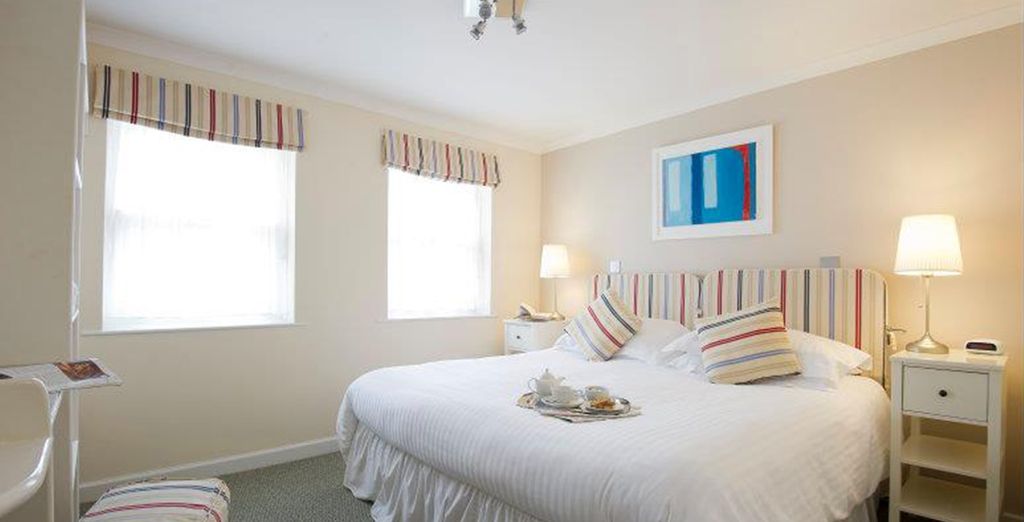 Enjoy an elegant stay on St Mary's with this charming hotel. It's located close to the beach near Hugh Town's centre, offering bright and airy rooms. The hotel's delectable restaurant prides itself on its locally sourced food, from local lamb and beef through fresh seafood.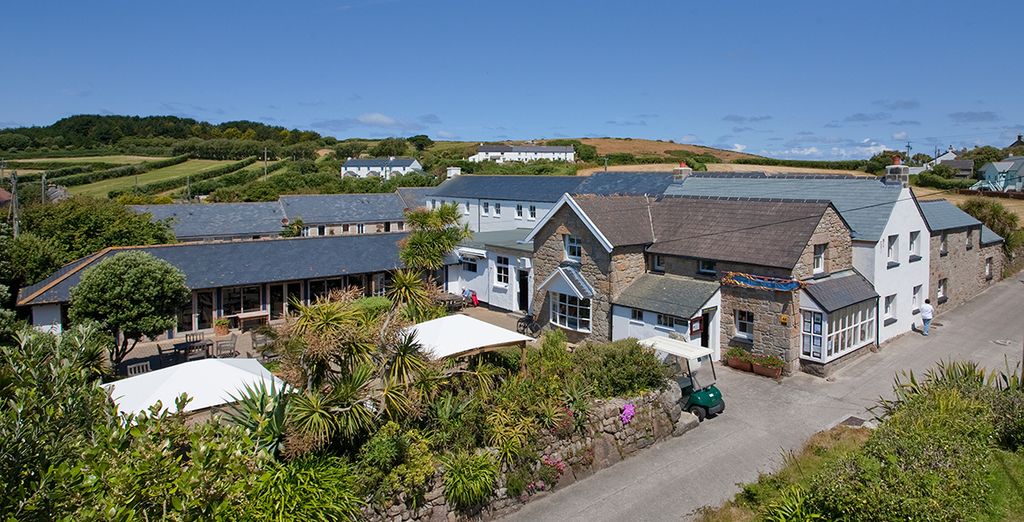 The New Inn is one of Tresco's most treasured hotels. Boasting a delightful swimming pool complex and award-wining dining, guests are also pampered with a stunning spa. Rooms have a dreamy nautical vibe, with calming whites and seaside blues throughout.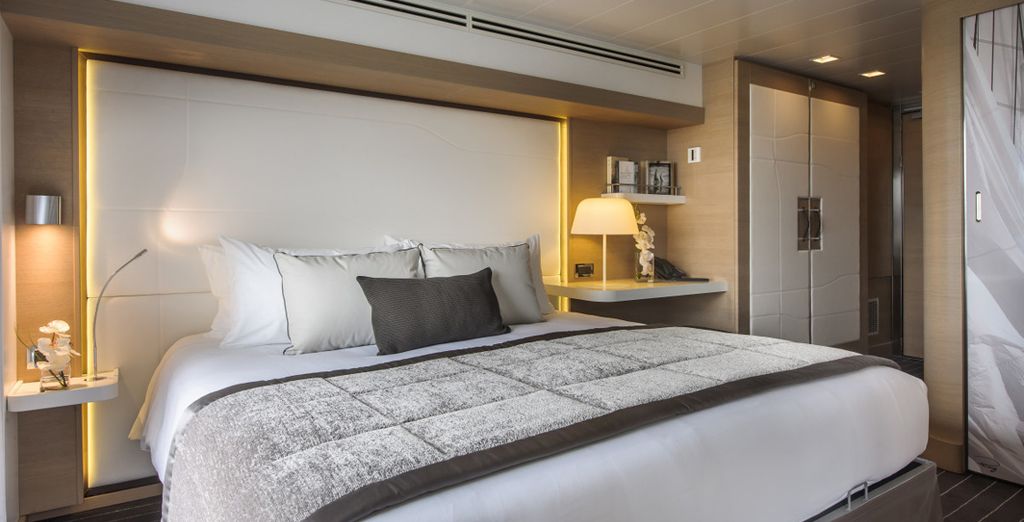 Experience a different side of the Isle of Scilly with this luxurious cruise. Departing from Dublin, you'll traverse the British Isles, spending a day in unspoilt Scilly. The ship itself is a glitzy experience, offering fine French food and luxurious decor throughout.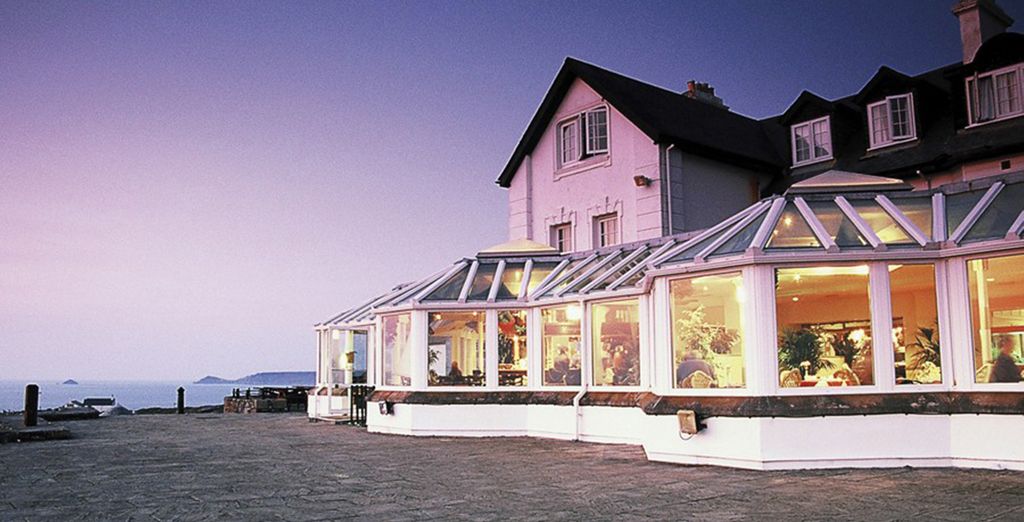 Take day trips to Scilly from this enchanting Cornish hotel at the tip of Land's End. Cornwall's westernmost point, you can catch glimpses of the islands beyond on a fine day. Rooms offer bright and beautiful interiors with sea-view windows and a fine on-site restaurant.
When is the best time to go on holiday in the Isles of Scilly
The Isles of Scilly are delightful all year round, offering quiet winter seclusion and dreamy summer escapes. Summer remains the most popular period to visit when the weather is fine and beaches bursting with life. While accommodation can book up and prices rise, the islands are never as busy as mainland England. Still, to avoid the greatest crowds, consider visiting in June or September outside of school holidays. Spring and autumn can also be a dream, with dazzling flowers and crisp coastal walks. Winter offers solitude and a magical atmosphere, but some services, including cafes, close down for the season.
Going on holiday in the Isles of Scilly
You can arrive on the Isles of Scilly by boat or plane. The local Skybus service connects with airports in Land's End, Newquay and Exeter. The Scillonian ferry departs from Penzance Harbour for St Mary's. Once you've arrived on the Scilly Islands, you can traverse them by smaller passenger ferries and boats. Islands are small, so bicycles and feet are all you need to explore. Still, taxis and buses are available on St Mary's, the only island with proper car transport.
Enjoy your holiday in the Isles of Scilly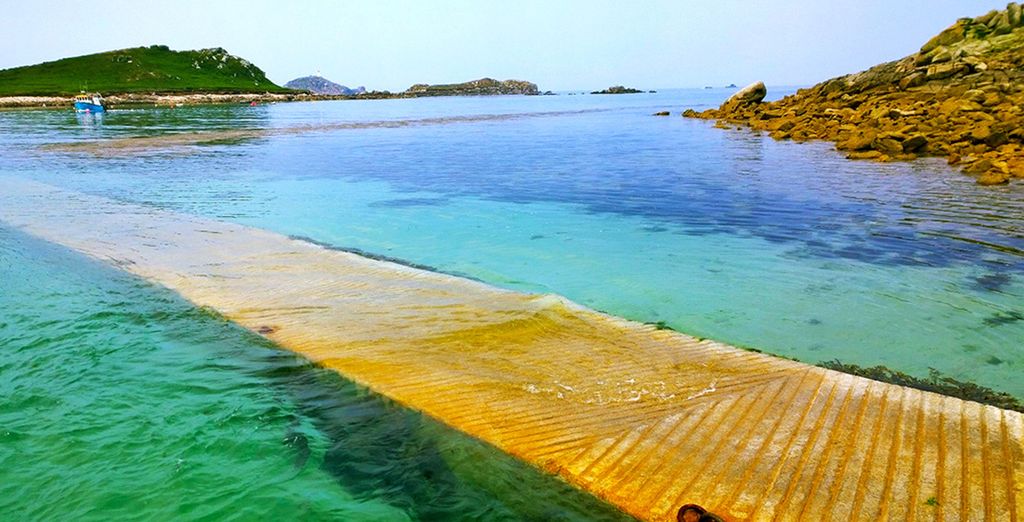 The Isles of Scilly are suited to all sorts of traveller, but above all are best for those seeking tranquillity. Fun family activities and excursions include snorkelling and seal-spotting, or simply spending quality time at the beach. More adventurous travellers will enjoy navigating uninhabited islands, experiencing picnics on shorelines unspoilt by other travellers. Some of the best past times here are kayaking and fishing, followed by cooking and serving your catch. While there isn't much of a lively nightlife, pubs still offer fun and welcoming evenings. Plenty of historic attractions and pampering spas provide ample daytime fun whatever your needs. Couples, in particular, will find cherished moments of quiet beside the beach and candlelit dinners under stars.
The Voyage Privé travel expert's opinion on the Isles of Scilly
The Isles of Scilly's best asset is the landscape. White sandy beaches, azure waters and spectacular coastlines all make for a dreamy escape. The archipelago is a designated area of natural beauty, and it's among the top spots in the UK for stargazing. Island escapes here are the perfect antidote to modern living. So kick back and enjoy the lapping waves with a cool glass of local wine on your hotel terrace.