The top 5 Cottages in St Ives



Table of contents
The top 5 cottages in St Ives
Want to book a charming cottage in and around St Ives? Choose from the cosiest coastal stays here at Voyage Privé!
Our best St Ives cottages and coastal stays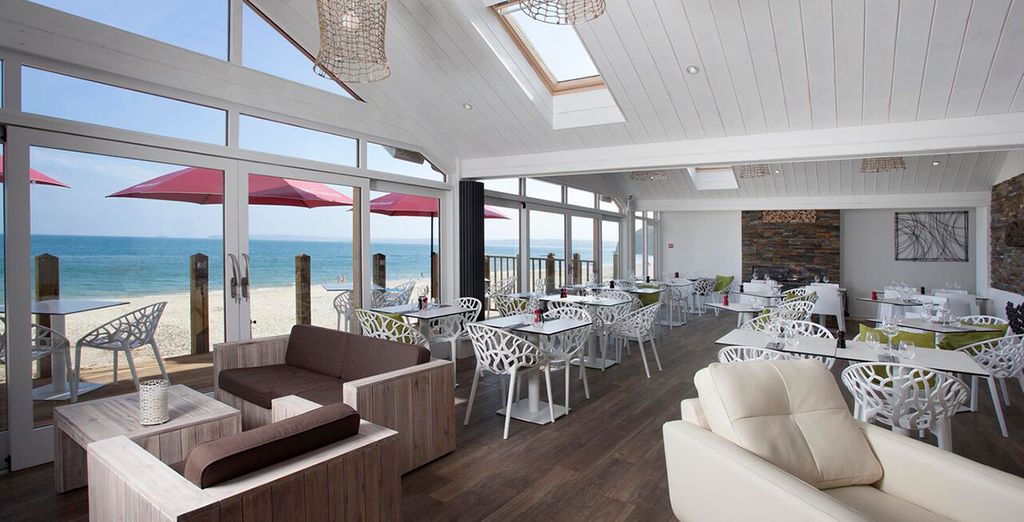 The Gannet Inn offers a unique seaside stay with beautiful boutique rooms and ocean views. Guests have access to a private beach and a delightful restaurant overlooking the sea. Rooms are decorated in a classic country cottage aesthetic with splashes of cool nautical blues.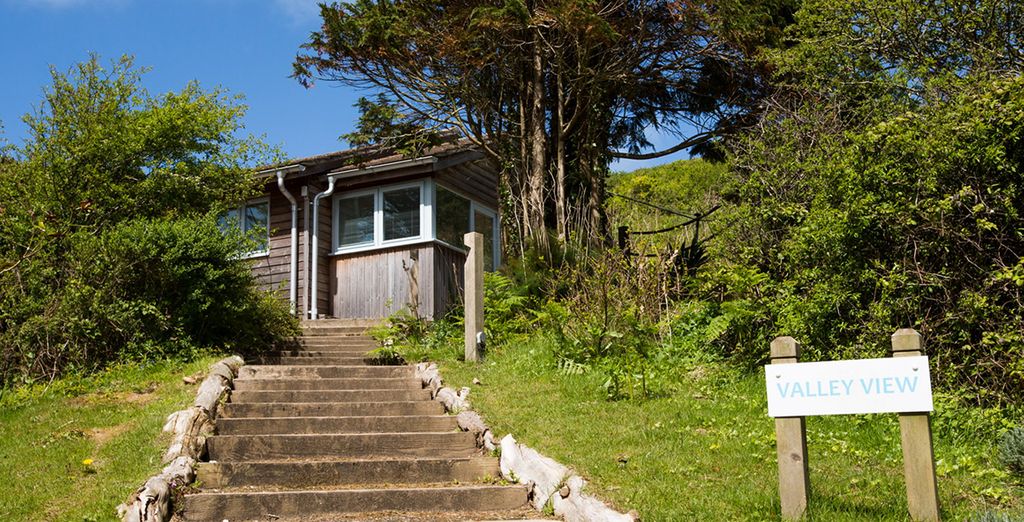 Located northeast along the coast from St Ives, this charming cottage is nestled within the verdant countryside. Close to the quiet beach of Mawgan Porth, it's the ideal option for those seeking peace and quiet. Each cottage is suitable for up to 6 guests, making it perfect for families or group getaways.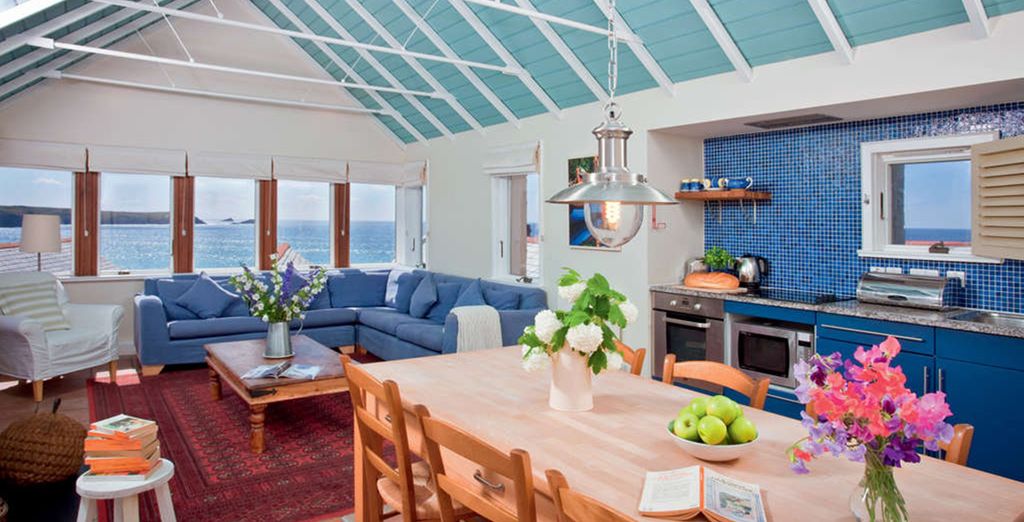 The iconic Headland Hotel is a landmark of Newquay. Nestled away from the main beach, it provides stunning sea views from its prized headland position. Opt for one of the hotel's cottages with coastal views and up to 3 bedrooms.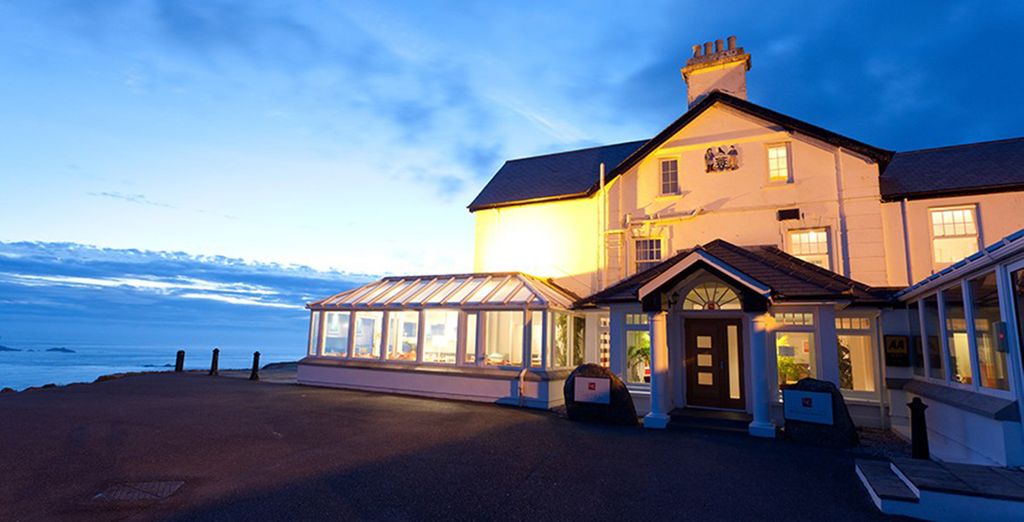 Head west to the tip of Cornwall for this unmissable, coastal stay. The Land's End Hotel offers stunning sea-view rooms, which are tastefully decorated in crisp cottage-like furnishings. This rural hotel also offers a delicious restaurant with scenic views of the Isle of Scilly.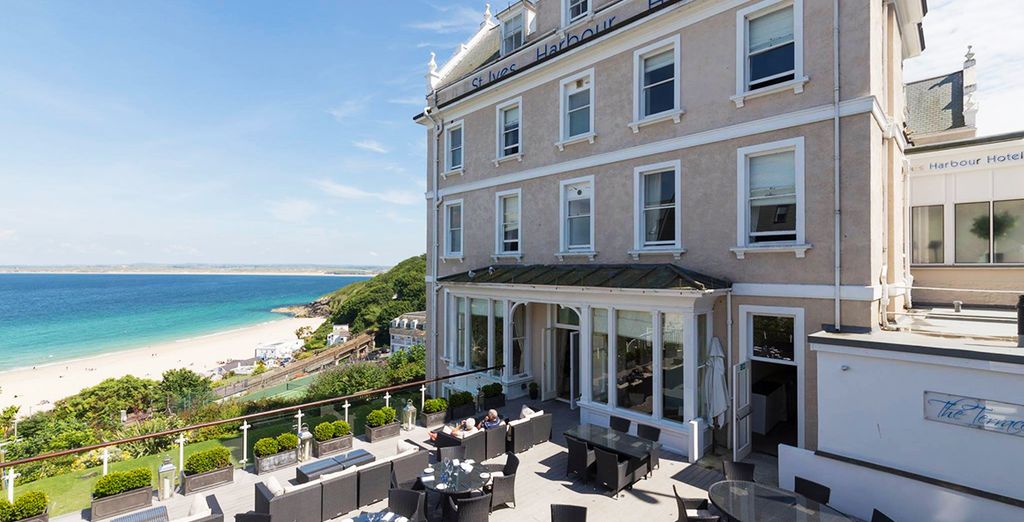 This picturesque harbour-side hotel is a fine alternative to a cottage stay. With sea views, a spectacular terrace and elegantly decorated rooms, it's a real treat for visitors. The hotel is centrally located overlooking St Ives Bay, perfectly placed for long walks on the beach.
Services you will find in our St Ives cottage stays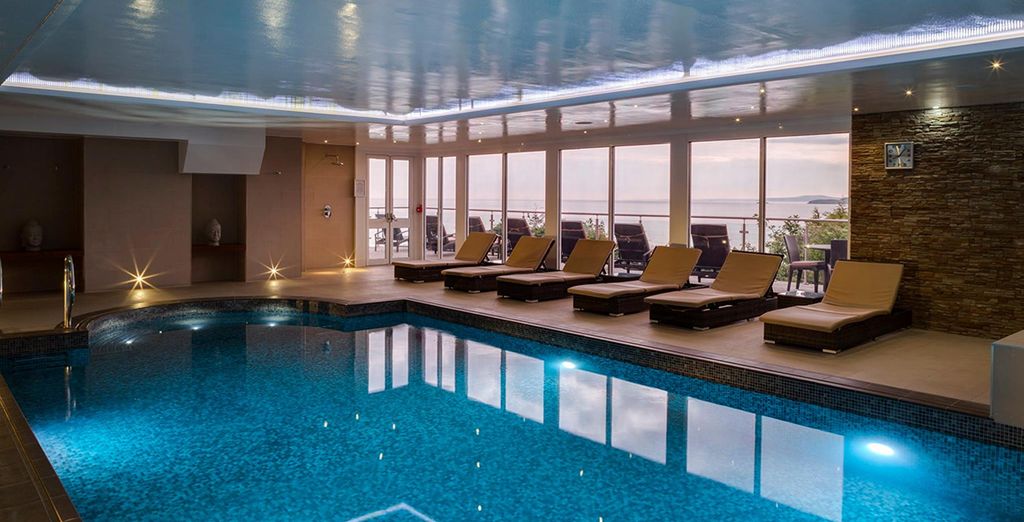 Free Wi-Fi
Tea and coffee making facilities
Flatscreen TV
Country views
En-suite bathrooms
Luxury bathroom amenities
Self-catering facilities
Delightful restaurants
Welcoming bar
Going on holiday in St Ives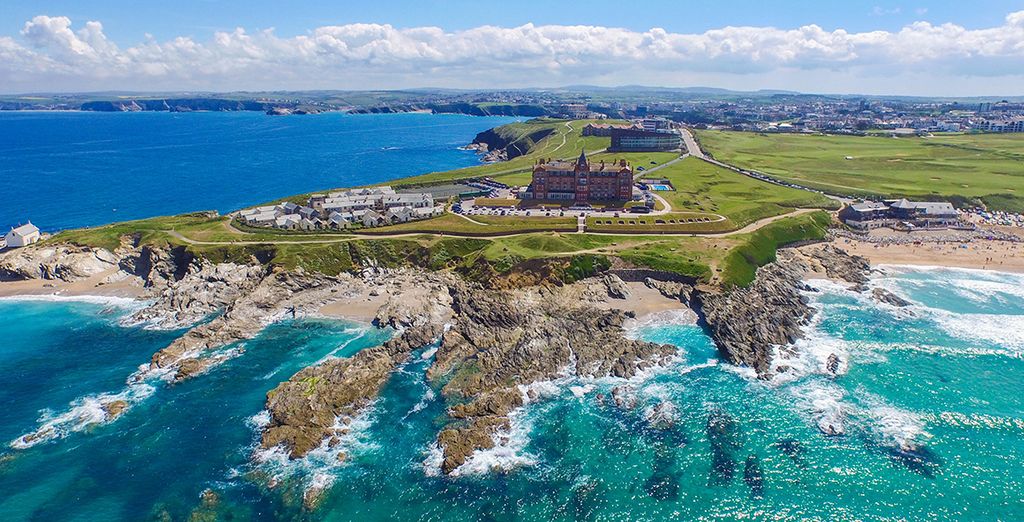 St Ives is a delightful coastal retreat no matter the month. For the best weather, however, the summer season from June through September is ideal. July and August are particularly popular, so prepare for crowds at major resorts. If you want to avoid the crowds, book your travel in May, early June or September. Spring can also be a picturesque time to travel, especially if you're exploring coastal trails. While the colder months aren't ideal for swimming, the coast remains captivating. Winter travellers should prepare for reduced services in certain areas, particularly at major attractions.
Hotel offers at St Ives convenient for all kind of travel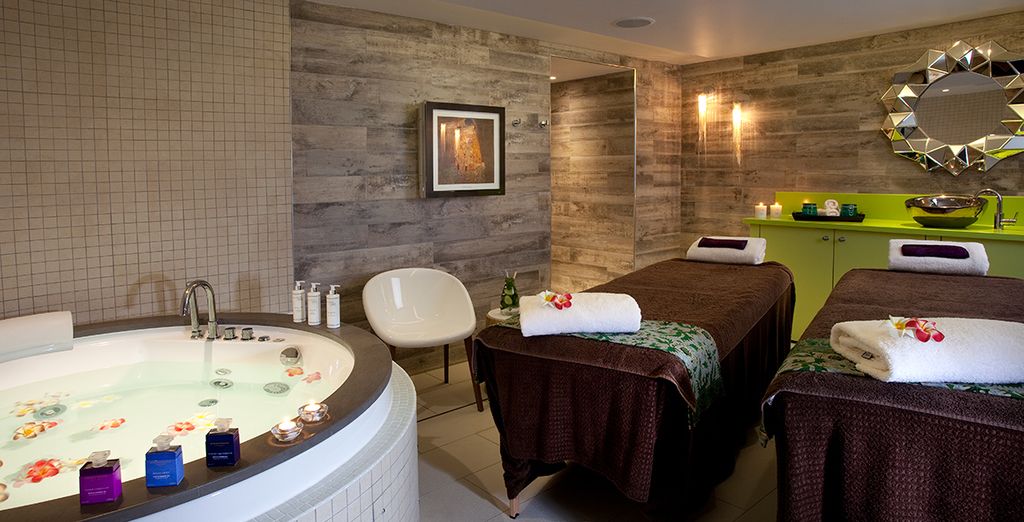 St Ives cottages are an ideal introduction to one of the UK's most beautiful port towns. Loaded with romantic seafood restaurants and offering prized coastal views, it's one of England's best romantic retreats. Families are well suited too, thanks to a wide array of museums, nearby attractions and shallow shores. The beaches and coast fuel many exciting itineraries. More adventurous travellers can opt for kayaking, surfing and hiking excursions in and along the coast.
The range of St Ives cottages we have to offer
Historic hotels
Self-catered cottages
Pub hotels
Seafront hotels
St Ives: what should we bring for a hotel stay?
Charging cables
Guide book with walking maps
Comfortable hiking shoes
All-weather clothes
Evening attire
Backpack for walks
Swimming costume
Pack-away towel
Your best hotel in St Ives: how to get there and make your booking
How to get to St Ives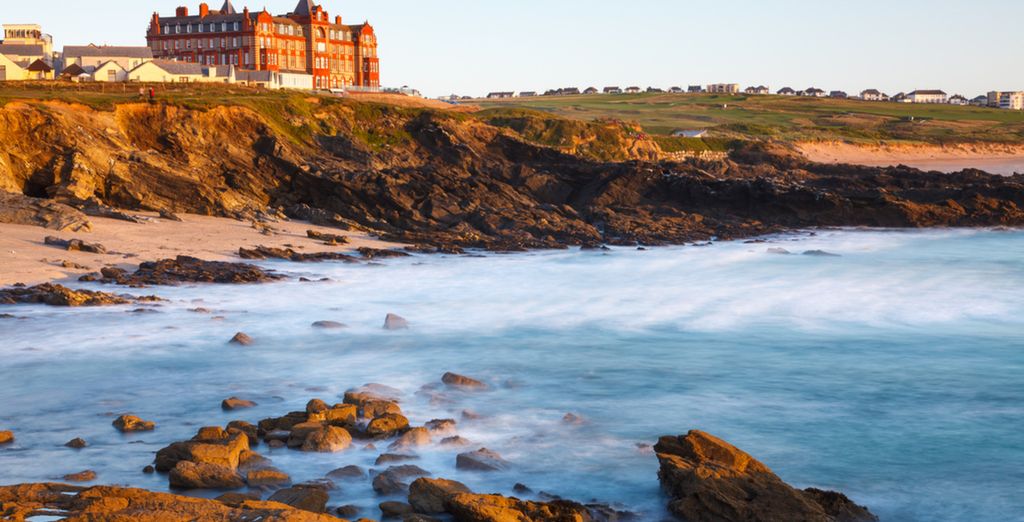 St Ives is one of Cornwall's westernmost towns. Despite its seemed remoteness, you can access the town easily by public transport. Nearby airports like Newquay Airport and Bristol Airport provide the closest means of air travel. These airports provide many connections with London and abroad for incoming guests. What's more, the town is served by a rail station connected to the Cornish Main Line. Transfers at St Erth allow travel from London and beyond. Cars remain the most convenient means to travel around western Cornwall and its remote regions.
How to book your cottage of country stay in St Ives
Book delightful St Ives cottages and spectacular country stays through Voyage Privé. Membership is entirely free, after which you'll gain access to the most exciting St Ives cottage deals. To sign up, just head to the registration page, which takes only a moment to complete. Once you're signed up, you'll gain exclusive access to must-visit locales. Our deals change daily, so be sure to subscribe for alerts on the latest and greatest savings.
The opinion of the Voyage Privé travel expert on St Ives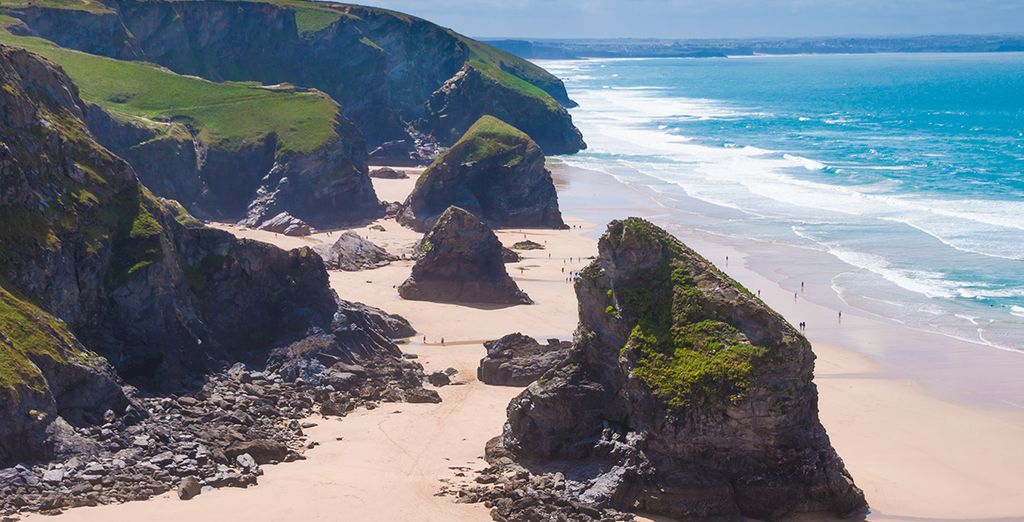 St Ives is widely considered among the country's prettiest port towns. There's no wonder why; the centre consists of picture-postcard slate-roofed houses and cottages spiralling down toward a serene bay. The town became a major hub for artists and intellectuals in the early-20th century, and it's easy to see why. Wander this prized town and discover enviable attractions like Tate St Ives, Leach Pottery and the Barbara Hepworth Museum. With a coastal cottage stay, you'll experience the best of this timeless and romantic seaside getaway.
St Ives: among the best beaches in England
While St Ives boasts an impressive array of cultural and historical delights, its beaches are the most enviable. From Porthgwidden to Porthmeor, Porthminster and Bamaluz, the area is bursting with beachbound beauty. Straddling West Penwith, you have access to some of the country's most delightful coasts westward. Take a hike or hire a kayak to explore these splendid shores. You can even try your hand at surfing during your cottage stay!