TOP 5 Hotels in Galway



Table of contents
Fancy a break in colourful Galway City? Pick from sumptuous city stays and prized country lodges here at Voyage Privé.
Our best hotels in Galway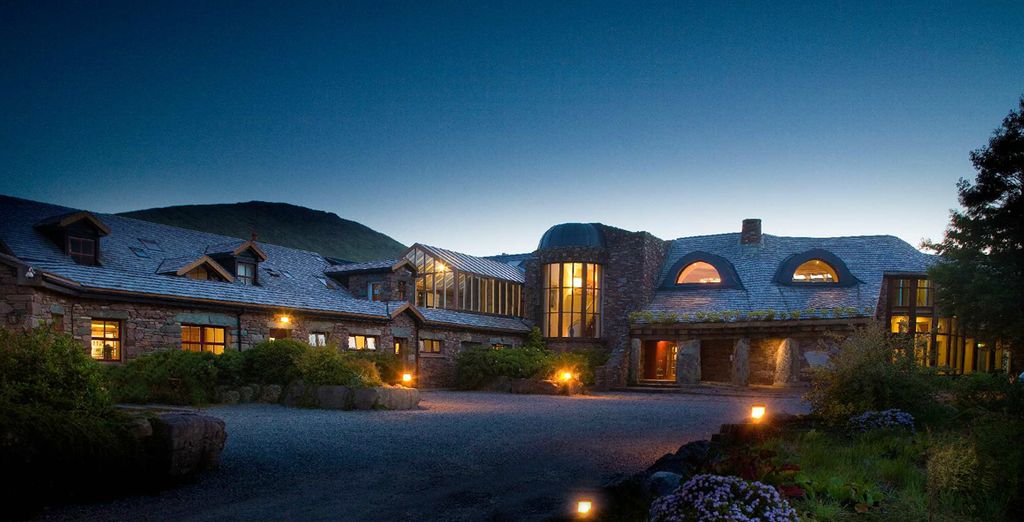 This highly acclaimed lodge resort is like stepping into Tolkien's Hobbiton. Set within a dramatic landscape of rivers and hills, the hotel boasts premium views and a wealth of facilities. Enjoy luxury spa treatments and spectacular dining with a menu of delicious, locally sourced produce.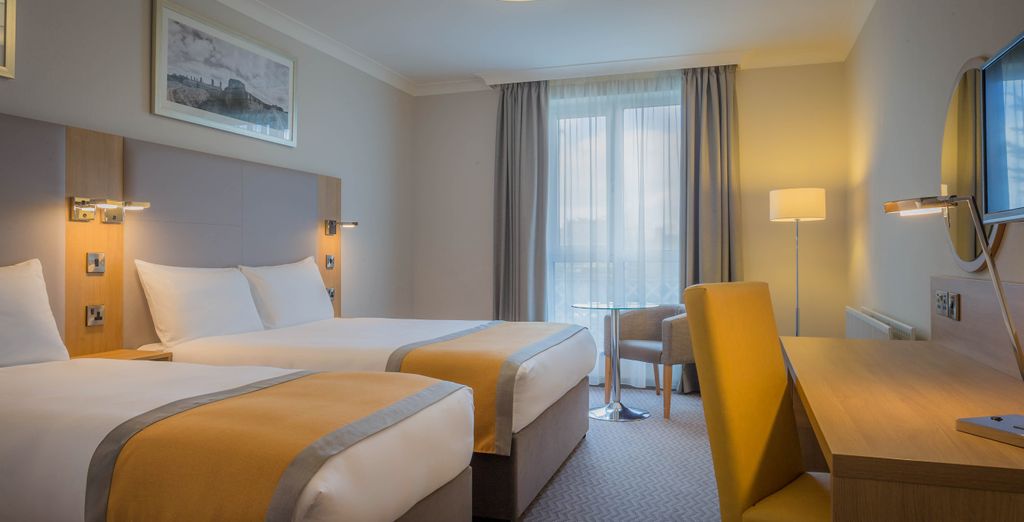 This scenic modern hotel is situated just outside of Galway's city centre, en-route to Lough Corrib. It boasts relaxing and welcoming rooms that are kitted out with comfy bedding and fine amenities. The hotel offers a great on-site restaurant/bar that's a real treat after a day's sightseeing.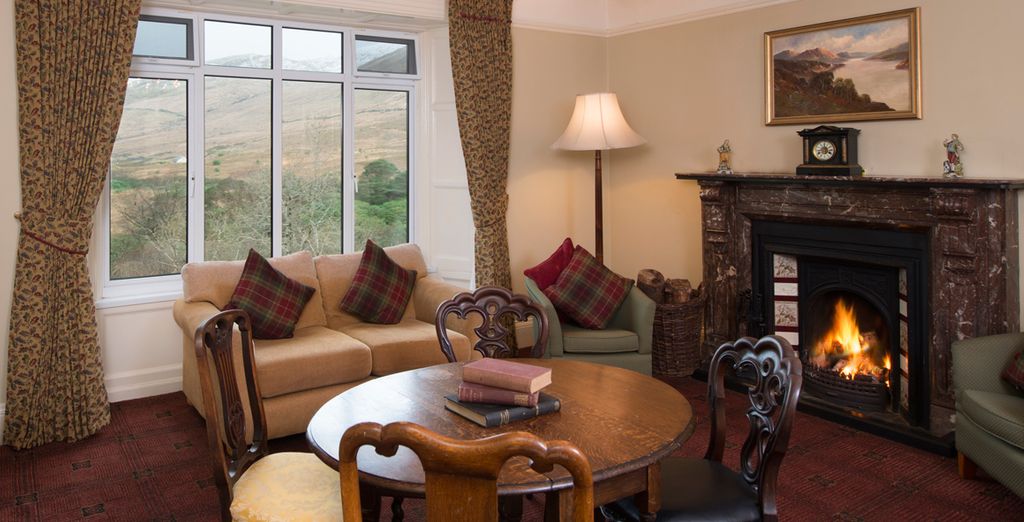 Enjoy a tranquil stay in Connemara near Galway, one of Ireland's most breathtaking natural regions. This Victorian country house hotel is bursting with character, offering warming antique interiors overlooking dramatic landscapes. Guests have access to the fabulous facilities of the nearby Delphi Resort, including first-class dining and adventurous excursions.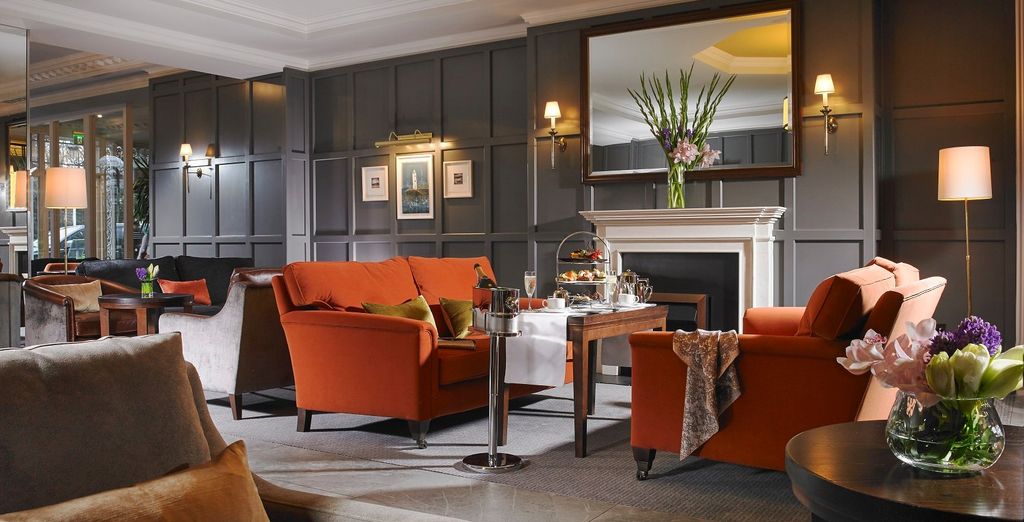 Menlo Park is among Galway's top city hotel stays, located in a quiet area north of the city centre. Rooms are bright and modern, offering en-suite bathrooms with luxury toiletries. A welcoming bar and restaurant serve local specialities and a much-lauded Sunday carvery.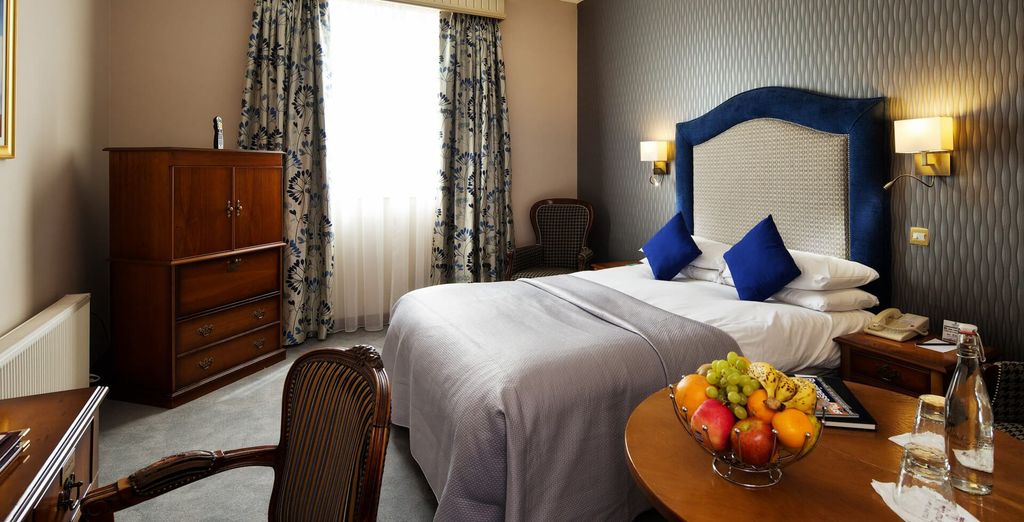 This charming family-run hotel has been captivating guests for nearly a century. Located in Clifden, County Galway, it's the perfect base for exploring Connemara. The interiors boast old-world elegance, with antique features and warm, welcoming rooms.
Services will you find in our hotels in Galway
Free Wi-Fi
Hot drink making facilities
Flatscreen TVs
Luxury bathroom amenities
Scenic gardens
Spa facilities
Award-winning dining
Cosy bars
Leisure facilities
Going on holiday in Galway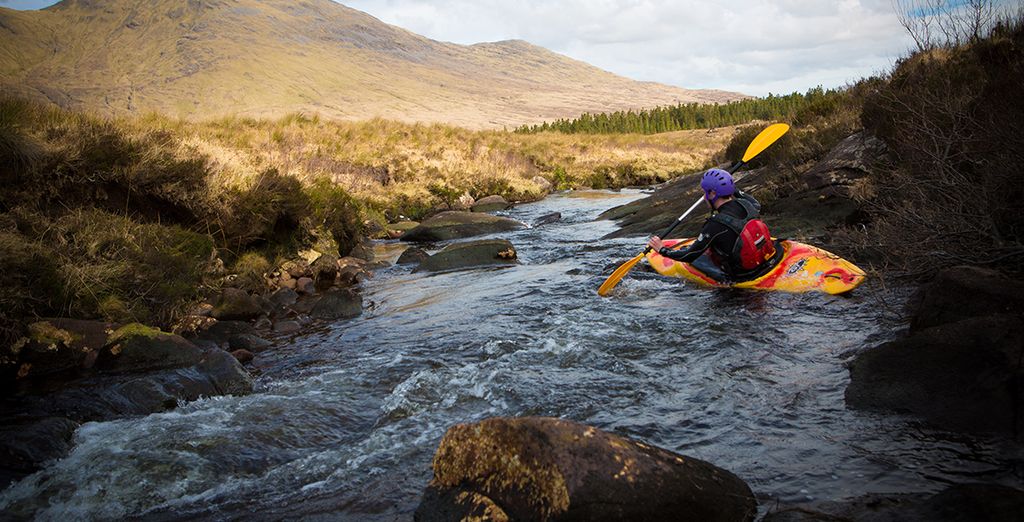 Galway is a fantastic city, whatever the month, with plenty of festivities and attractions to visit. The peak travel season is summer, from June through September. This is when the weather is at its best, and overseas visitors like to tour the country. While certainly not as busy as Dublin, accommodation prices rise and can book up. To avoid the crowds, try to travel outside of school holidays. The months that shoulder the summer period are also delightful, particularly in spring. This brings ideal hiking conditions in beauty spots like Connemara and along the coast of Galway. Rain is possible all year long, so remember to bring your waterproofs! While winter is noticeably wet, dark and foggy, Galway still buzzes with welcoming pubs and festive events. An international art festival arrives every August, and summertime events like the Galway Races can draw the crowds.
Hotel offers at Galway convenient for all kind of travel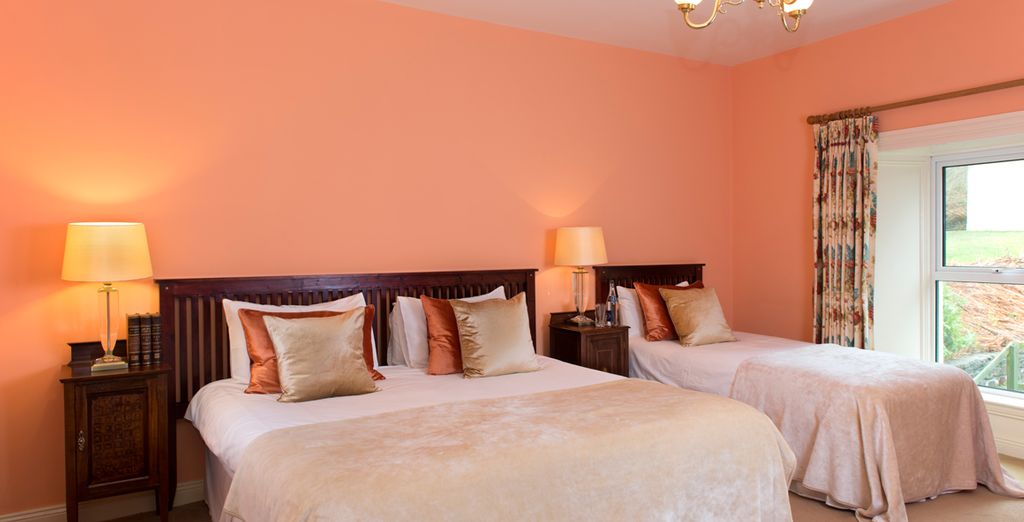 Galway is a delightful destination for all travelling types. Couples, families, friends and groups will relish the city's historic attractions. Families, in particular, have much to discover, from serene ferry trips to wild natural parks. Connemara, in particular, is suitable for groups of avid hikers. You can explore some of Ireland's tallest mountains or kayak along river rapids. The city itself boasts a strong culinary tradition and vibrant nightlife with live music and pub entertainment. For romantic evenings, book a table in one of the city's famed waterfront restaurants or escape to your hotel's lounge. Here, you can enjoy candlelit couples' getaways with prized Galway Bay oysters in a romantic setting.
The range of hotels we offer at Galway
Spa resorts
City hotels
Historic hotels
Country manor hotels
Galway: what should we bring for a hotel stay?
Charging cables
Guide book with maps
Comfortable walking shoes
Pack-away towel
Evening attire
Swimming gear
All-weather clothing
Umbrella
Euros
Your best hotel in Galway: how to get there and make your booking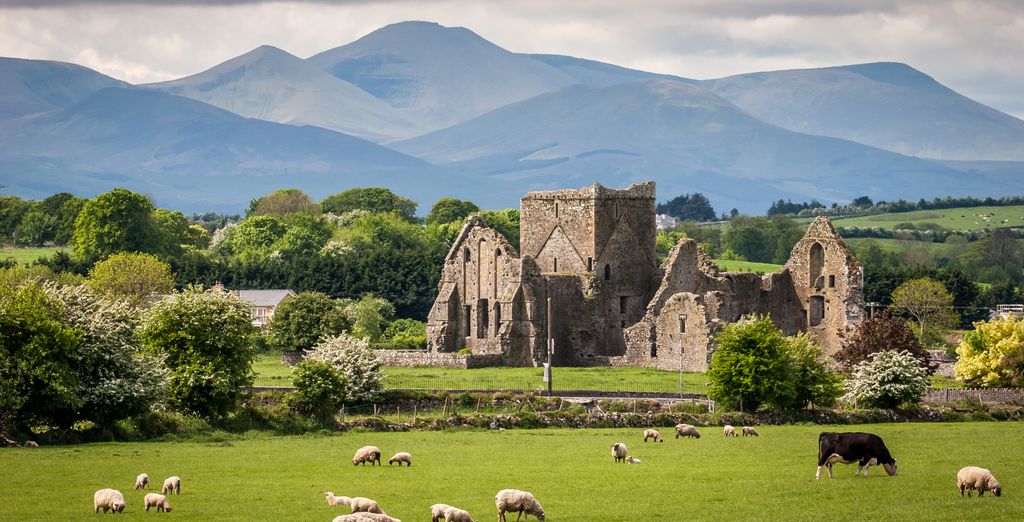 How to get to Galway
Galway is easy to get to with fast connections by road and rail. While the city doesn't have an airport, flights to Dublin, Shannon, Knock and Cork all connect with Galway. Rail networks connect Galway Station with Dublin, Limerick and other popular city stops. By far the most convenient means of travel, however, is a car. This will give you the freedom to explore the greater County Galway and some of Ireland's prettiest scenery. Once you're in Galway, the city is easily traversed by foot or bicycle, with good bus connections throughout.
How to book your hotel in Galway
Discover discounts of up to 70% off dream hotel stays at Voyage Privé. Voyage Privé is a premium holiday booking service that offers members exclusive access to exceptional savings. Registration is quick, free and easy, offering instant access to unmissable holiday discounts. Choose from exceptional stays or book your next dream package holiday online. You can even set up alerts on your favourite destinations so that you never miss out. Choose your next Galway sojourn in a luxury lodge or hotel today through Voyage Privé.
The opinion of the Voyage Privé travel expert on Galway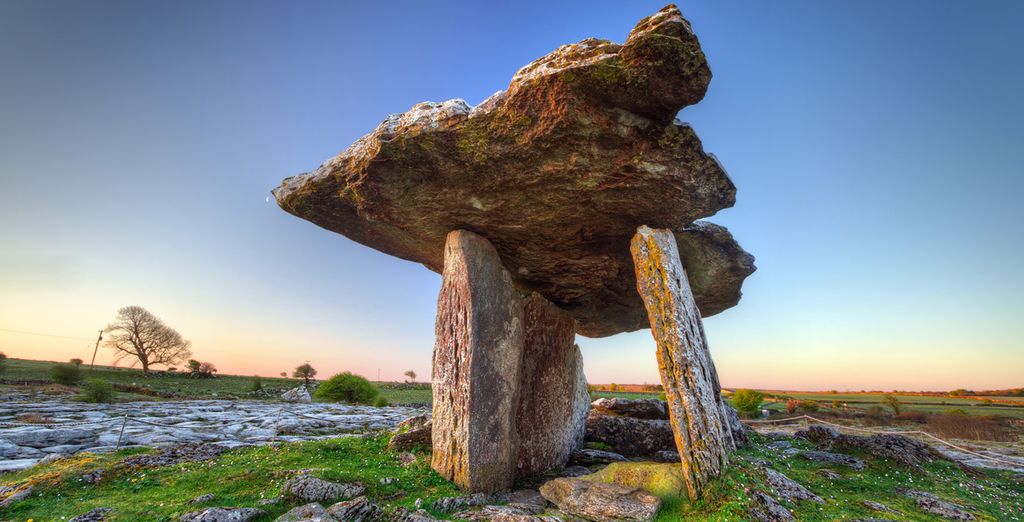 Galway's maritime beauty resting on Ireland's wild Atlantic shoreline is truly captivating. Bobbing fishing boats, rip-roaring pubs and an incredible seafood tradition all help define this city's character. Medieval remnants and a colourful town centre captivate visitors to the sound of trad music and buskers. Yet it's also buzzing and contemporary. A strong student population and artistic culture mean there's always something fun going on.
Galway – your gateway to Connemara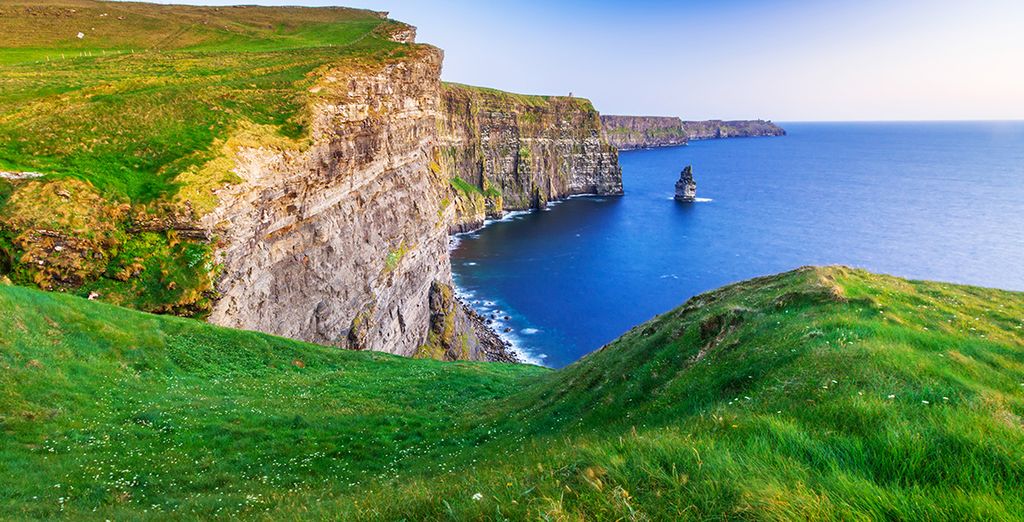 Connemara is among Ireland's most rousing and scenic natural reaches. Follow slow roads northwest along pretty coastal villages from Galway. Accessible by the N59, you'll find shimmering lakes and stunning mountain vistas. This is a playground for outdoor enthusiasts, boasting perfect kayaking, hiking and mountain biking excursions. In and around this sublime landscape, you'll discover mesmerising sites like Patrick Pearse's Cottage and Kylemore Abbey.