Forest Holidays: Cabins & Lodges



Table of contents
Explore the forests, the hidden gems and off-the-beaten-track adventures waiting around every corner of the ultimate break in the forest by booking your stay in 5 of our best cosy cabins and cottages.
Our best cabins and lodges for forest holidays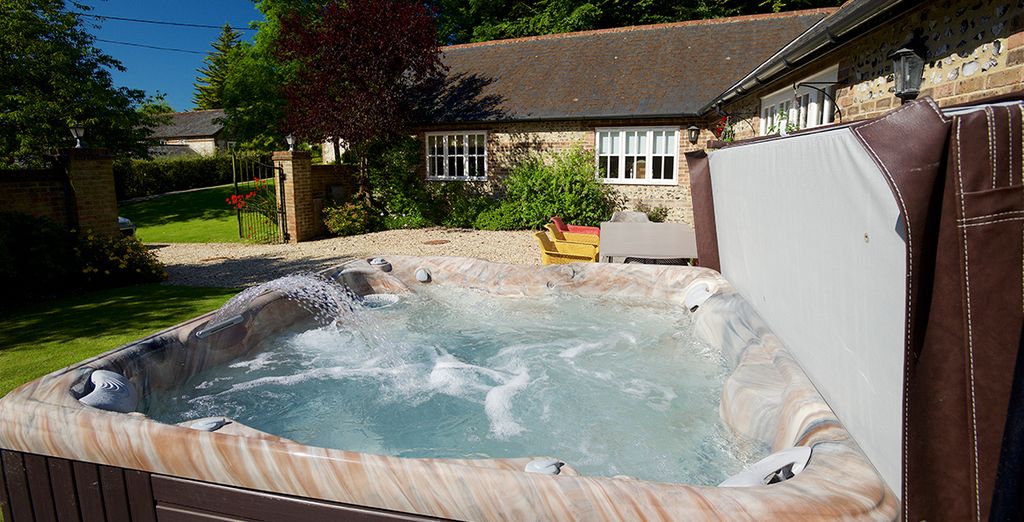 This is a one-of-a-kind classic country cottage located right in the heart of Dorset. There are four delightful bedrooms available, plus a secluded garden. It also offers great access to the Jurassic Coast and the forest for a perfect rural retreat to ensure you enjoy your forest holidays.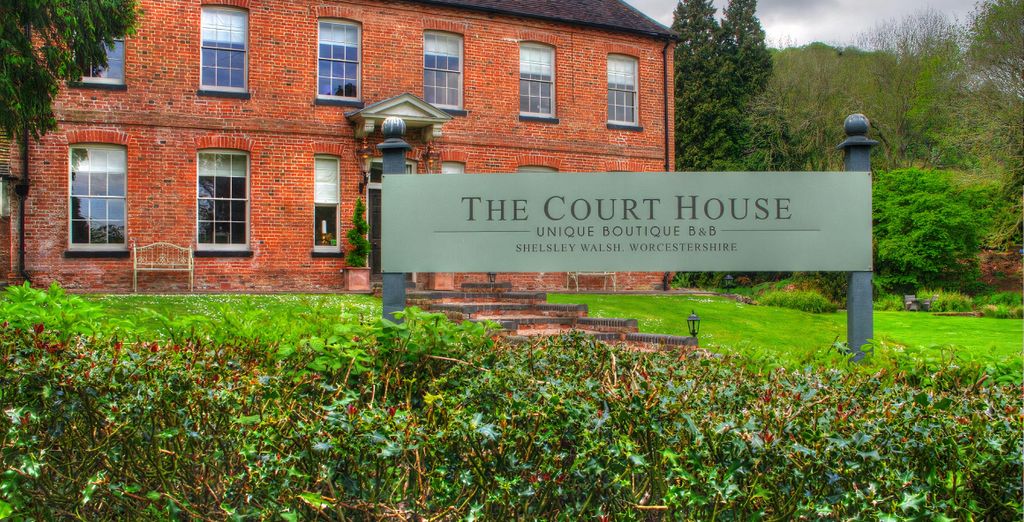 Booking your stay in this gorgeous B&B is an awesome way to experience the quintessential countryside and forest holidays. It offers a great Worcestershire getaway. One of the outstanding things about this hotel is the Morgan car. These are little sports cars for hire to explore the countryside easily.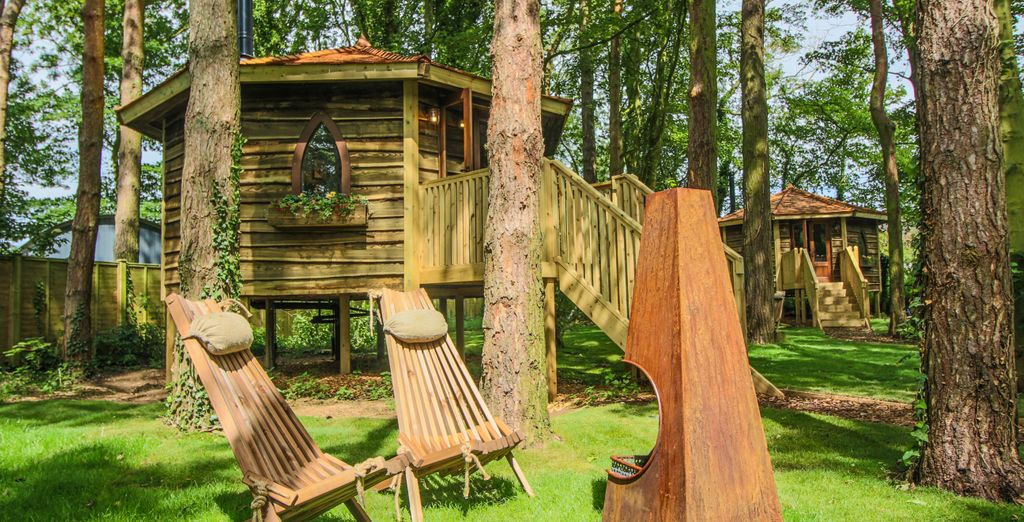 This is an incredible location to take your family for an unforgettable forest holiday. It is deeply immersed within the Port Lympne Reserve. This is home to over 760 animals and you will have a golf buggy to make your short trips easier.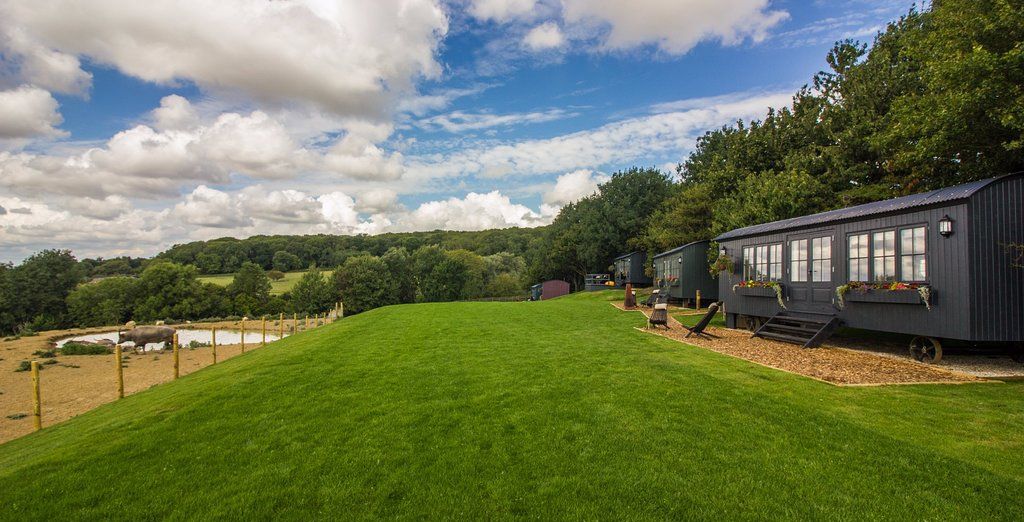 Yet another magnificent getaway right at the centre of the Lympne Reserve action for a breathtaking forest holiday stay. It offers a pretty unique stay overlooking the beautiful animal reserve, featuring contemporary and stylish interiors. Also, there is a veranda and log burner with views of the grazing animals.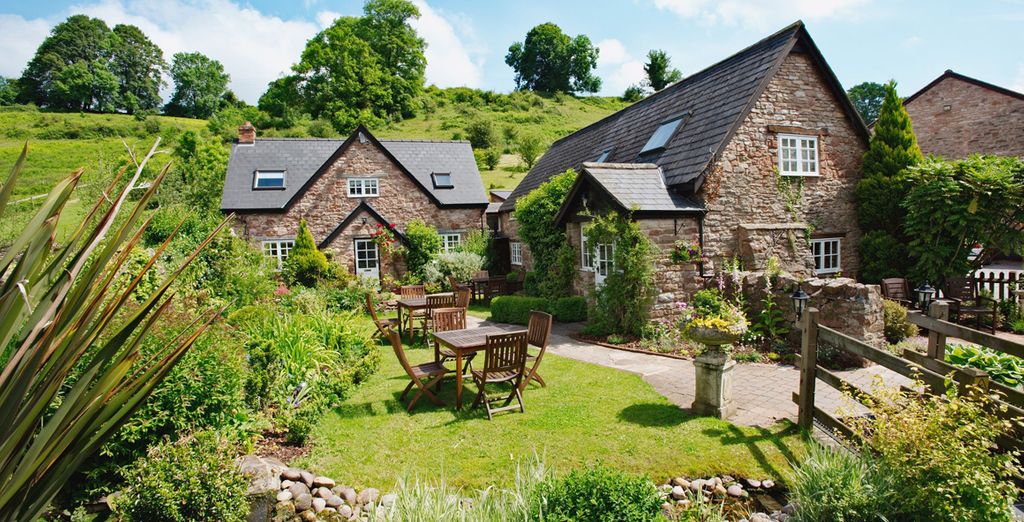 Explore the sights and landmarks of Gloucester while staying at this rustic forest cottage hotel around the Forest of Dean. Charmingly located in the Clearwell village, this farmhouse hotel is a wonderful place to stay while enjoying wild swimming and mushroom foraging.
Services you will find at our hotels in forest holidays
List of the most requested services and often available in these luxury hotels:
Flat screen TVs
Swimming pools
Luxury toiletries
Luxury bathrooms
Clean towels
Tea and coffee making facilities
Going on holiday in cabins & cottages
Where else better than deep in the woods to enjoy beautiful forest holidays than in magnificent cabins and cottages by Voyage Prive? The UK has plentiful forest holiday destinations that appeal to visitors from different parts of Europe, with immense wildlife and flora to experience. We recommend going on forest holidays during the autumn to experience the vibrant colours and the breathtaking nature. During such times, you can expect fewer crowds, which makes it relatively easy to visit with families and sometimes even pets. You can go birdwatching or wild swimming in the rivers while experiencing the authentic forest holidays.
Hotel offers at cabins & cottages convenient for all kinds of travel
Forest holidays while staying in cabins and cottages are delightful when visiting with family and friends. These holidays are the perfect setting for your UK family break. It would be a fantastic way to delight your family, especially if your cabin or cottage comes with a hot tub and verandas where you can rest and listen to the birds chirping and animals grazing from a distance. Furthermore, you can sit on the front decking and chat your night away while watching the stars in the night.
The range of hotels we offer in our forest holidays
We offer a number of hotels when it comes to forest holidays, but typically they are cabins and cottages because they bring out that authentic holiday stay.
Forest holidays: what should we bring for a hotel stay?
There are a variety of things you can bring on forest holidays. For instance, bring enough clothing, which is suitable for the forest environment, walking shoes, especially wellies or boots, toiletries, camera, torches, swimwear, charging cables, towels, kitchenware and foodstuff.
Your best hotel at forest holidays: how to get there and make your booking
How to get to forest holidays
The means of transport you use to get to your forest holiday destination entirely depends on the location of the forest stay location. The UK enjoys good road networks around forest destinations, making it easier to move around. The best way to experience forest holidays is by renting a car to help you move around the forest roads, especially using SUVs. We also recommend renting dirt bikes and bikes for thrilling adventures while at your forest holiday destination.
How to book your hotel in forest holidays
If you are already a Voyage Prive member, booking your cabins and cottages shouldn't be a hassle. You only need to log in to your member account and find the best forest holiday deals. Members also have access to exclusive offers that are dedicated to members only, especially on luxury cabins and cottages. If you're not yet a member, just go ahead and create your free member account and stay up-to-date on the current forest holiday offers.
The opinion of the Voyage Privé travel expert on forest holidays
Staying in luxurious and modern cabins and cottages tucked away in the beautiful UK forest is an awesome way to experience the easiest holiday ever. You will particularly love the cabin stays under the night stars, full of extra comforts, featuring designs that will let you feel reconnected with the natural world. From birdwatching to wild swimming, you can never run short of thrilling adventures in the forest.
Forest holidays: become one with the natural world
Unwind in nature in properly looked-after forests and kick back in your cabin or cottage while surrounded by swaying trees and fresh breeze and watching animals grazing in their natural habitat.