Secret and mysterious Holiday deals
Surprises: some people love them, some people hate them. However, no matter which camp you're in, we can surely all agree that a surprise holiday is always going to be a hit. Especially if it's just you and that special someone getting away to a hot and romantic destination. Besides, what could give you more brownie points with your significant other than jetting them off to a glamorous location for some much-needed romance? Grab their passport, and their hand, and whisk them away on a romantic adventure they'll never forget!
Discover all our holidays offers for Easter Holidays and Summer Holidays 2020
What are the secret getaways available?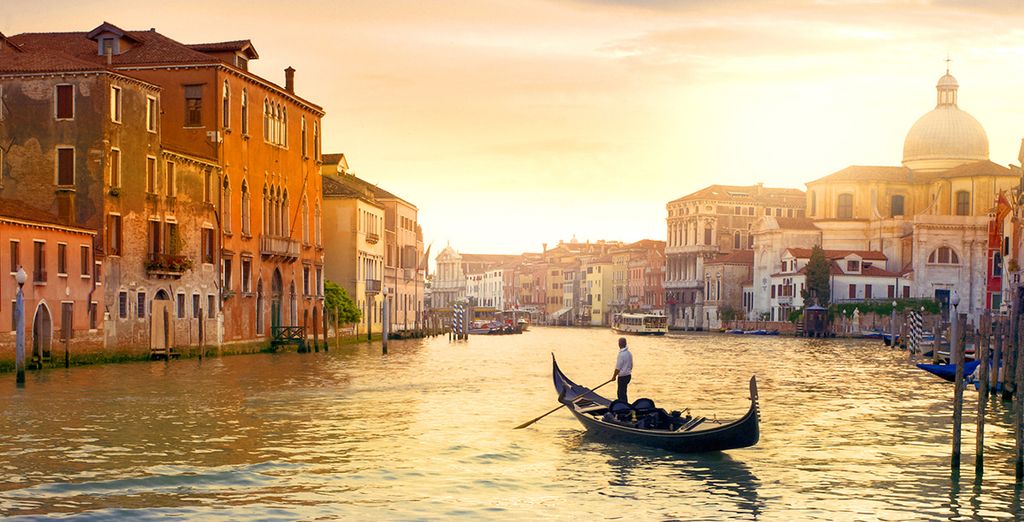 The all inclusive secret offers
The hotels offered on Voyage Privé are firmly established within the 4* and 5* category, so you know you're getting the best possible stay once you arrive. If you really want to relax, and not have to think about anything (which is how we think holidays should be!) then consider an all inclusive secret deals for you and your favourite travel companion. What could inspire romance more than a wide range of gorgeous cuisine, free-flowing drinks and bar snacks? Depending on the country you choose to escape to, you can enjoy all kinds of local dishes and wines to your heart's content. All inclusive (with certain hotels) also includes entertainment and sports activities such as aqua aerobics, snorkelling, kayaking- you name it! If you're taking the little ones, they can make the most of the kids club too.
Take me to the secret spa to escape
Nothing says 'romantic holiday' quite like a trip to the spa, and a spa situated in Paris, Rome, Venice and other classic romantic locations is guaranteed to be a hit. Who wouldn't want to be whisked away to the city of love to be pampered? Our packages offer discounts, complimentary treatments and more, so make sure to look out for the amazing offers that we can provide you with. Whether a facial is your thing, a hot stone massage or a mud bath, you can have it all!
Family time
Family holidays inspire memories to last a lifetime. However, it can be difficult to keep the kids entertained all week long. Here at Voyage Prive we're no strangers to the ins and outs of a family holiday, and our destinations offer relaxation for the adults, and excitement for the little ones. Add the element of surprise and take them to the Harry Potter Warner Bros. Studio Tour, Disneyland Paris, or even just to the beach to make use of the holiday club. The excitement is sure to reach its peak once they figure out where they're going!
For the babies and infants, many of our recommended hotels offer outstanding daycare facilities to give mum or dad some much-needed relaxation time.
Surprise yourself with mysterious escapes
Of course, you don't have to sit around waiting for someone to surprise you with a holiday. We offer plenty of packages for the solo traveller as well! Take in your must-see countries on your own terms, set your own rules and agenda, and see exactly what you want to see. Whether you can't get enough of the culture, or you're a sucker for a good party, our destinations will provide you with everything you could ask for.
Secret holidays to the UK
Yes, really! Some of the best mysterious escapes to surprise your loved one/s with could be right on your doorstep. How about some time in the capital, or look further afield to Edinburgh. You could even pop over to Dublin and take in the Irish culture.
Voyage Prive recommends the folowing secret deal: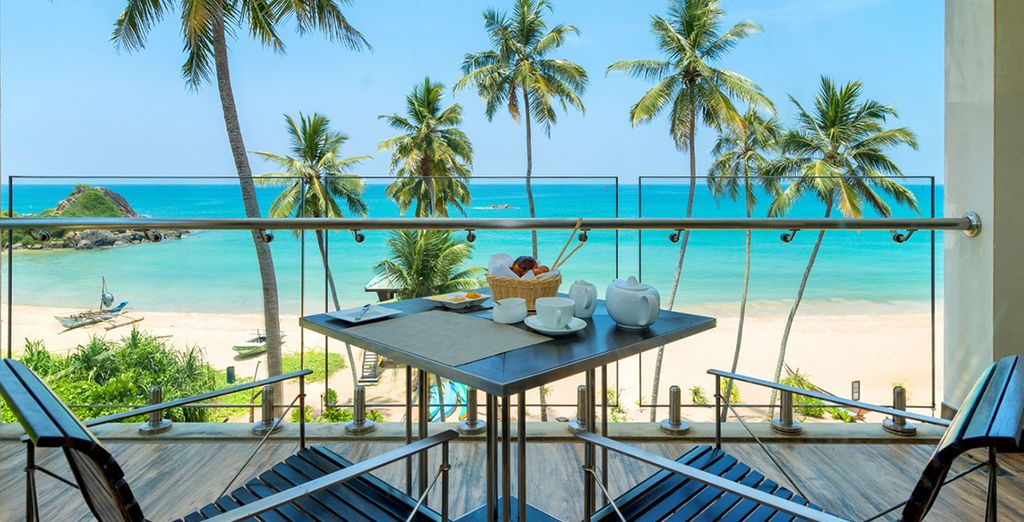 If you're still not convinced, perhaps an insight into some specific locations will help. These are some of our recommended hotels that you can book.
Romantic stay in Sri Lanka
Colombo/ Sri Lanka (4*)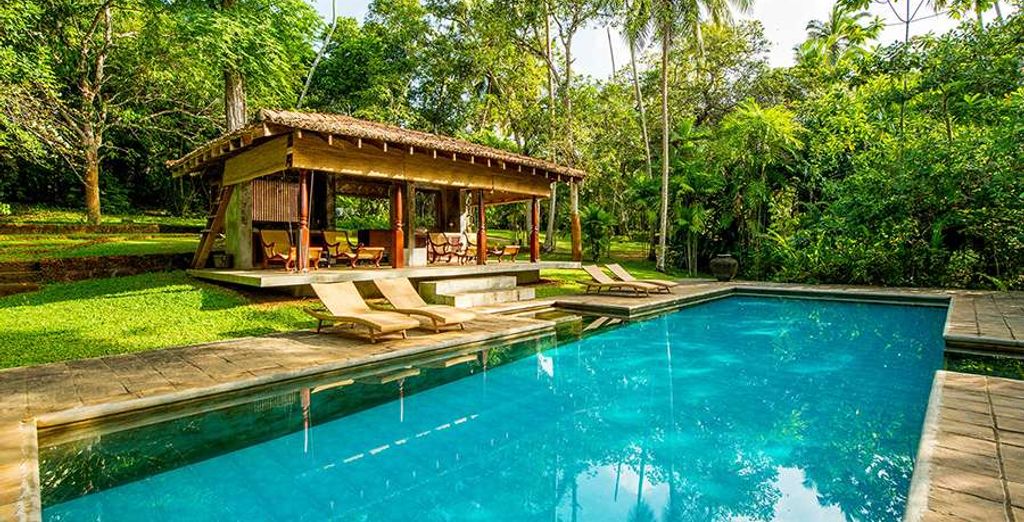 Escape to Sri Lanka for a romantic holiday like no other. You can enjoy a 3-night break at The River House 4* where you will be pampered in a 45-minute full body massage, along with a 2-hour yoga session and a choice of 3 beautiful rooms. You can then continue your trip with a luxurious 4, 7, 9 or 11-night stay at Shinagawa Beach (4*). We'll throw in a 20% spa discount too!
Relax and unwind in Venice
LaGare Hotel Venezia MGallery by Sofitel 4*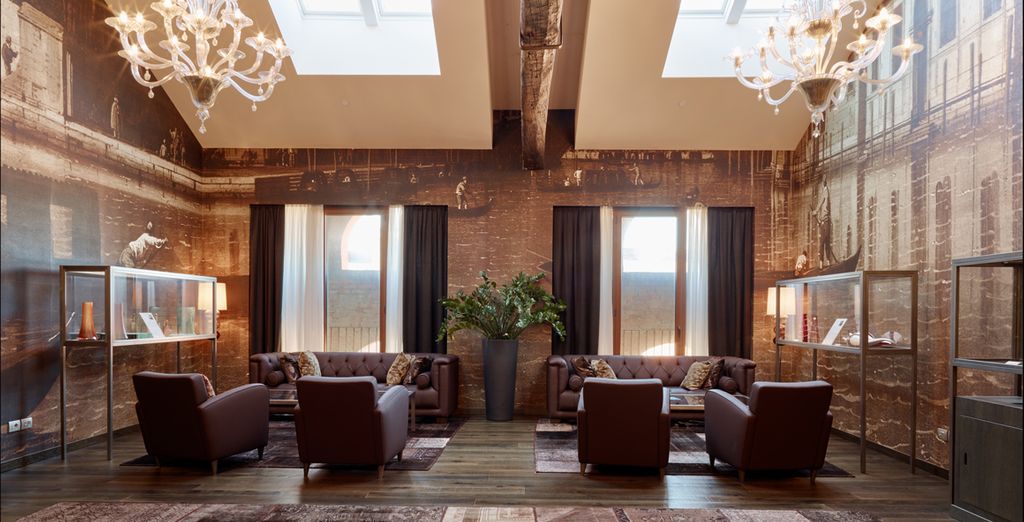 Overlook Murano's Grand Canal at the LaGare Hotel Venezia MGallery by Sofitel 4* - a former glass-making furnace that has been renovated into a modern & sophisticated retreat. Venice is a truly romantic city, home to beautiful canals, art, culture and cuisine. Members will enjoy a choice of two rooms, daily breakfast and complimentary spa access. There's a reason this offer was one of the best-sellers of 2018!
The city of love itself - Paris!
Hotel Romance Malesherbes 3*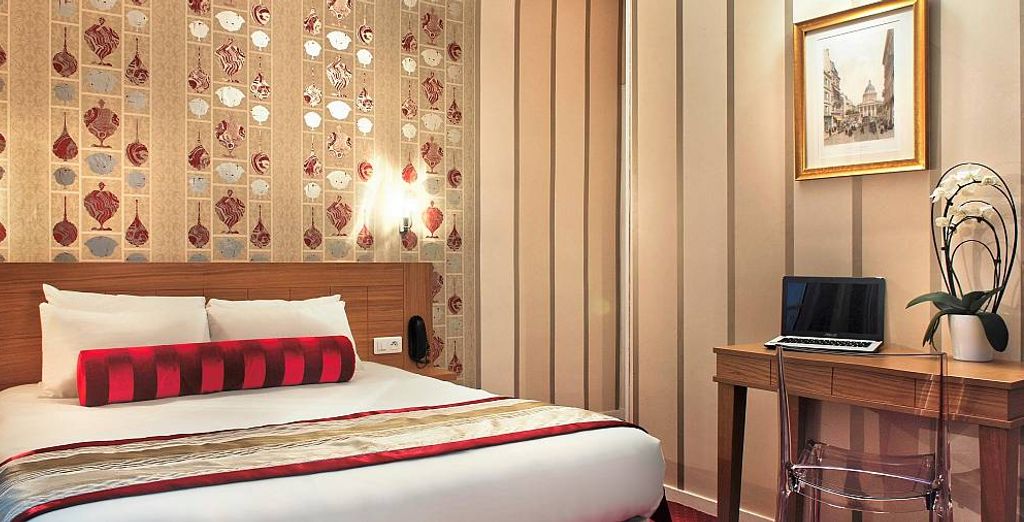 Stay in the heart of the city of love in the effortlessly beautiful and peaceful Hotel Romance Malesherbes 3*.
Whether you want to stay and relax in the beautiful surroundings of this hotel, or go and explore the streets of Paris and take in the vast array of culture, there's always something for you and your loved one to do. Members will have a choice of two rooms, with a 1-hour long river cruise included during the stay.
The Voyage Privé review on Secret holidays
If you're still wondering why you should whisk someone away to a beautiful city for a well-deserved break… and a surprise break at that, then we're not sure what else we can say to convince you! However, playing the mystery card when it comes to romantic holidays will always add an edge and make sure it's a trip to remember. You certainly won't be disappointed once you're there either, as booking with Voyage Prive will ensure you enjoy your stay at only the top 4* and 5* hotels. You can also take other people's word for it by looking at the in-depth reviews on our website and see for yourself. What are you waiting for? Surprise them today!