Last minute deals to Paris, for those seeking culture and class



Table of contents
Book last minute deals to Paris with Voyage Prive and discover more about this city's famous monuments, thriving marketplaces and delicious cuisine.
Paris, City of Love
If you're looking for a holiday with culture and class, you won't find anywhere better to visit than Paris. The City of Love is home to several of the most recognisable landmarks in the world, including the Eiffel Tower and Arc de Triomphe, all of which have a rich history. See defining works of art, browse the latest fashions, sample fresh cuisine and be swept away by the romance of it all. As this is only scratching the surface of what Paris has to offer, you will be spoilt for choice on how to fill your days.
Visit several world-famous landmarks
There are so many landmarks to see in Paris, and all of them have a fascinating history. Get lost in the Louvre, the largest museum in the world which houses 35,000 works of art, including the Mona Lisa. The site was originally home to a 12th century fortress, the remnants of which can still be found in the Louvre's basement.
Take a walk down the famous Champs-Élysées avenue and marvel at its symmetrical landscaping, stopping at the Arc de Triomphe. This monument has a rich 200 year history; construction began in 1809 under Napoleon's orders, who wanted to build the Arc as recognition of his armies' achievements. Of course, no visit to Paris would be complete without seeing the Eiffel Tower, the cast-iron structure built for the 1889 World Fair by engineer Gustave Eiffel.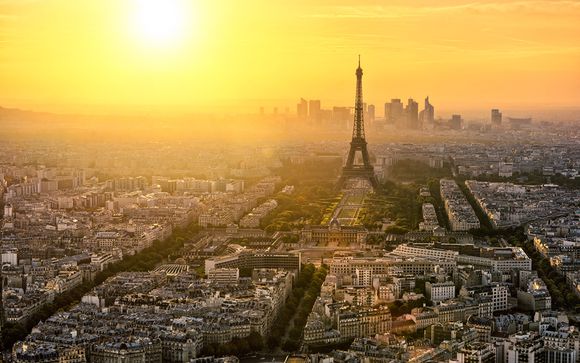 Where could a day in Paris take you?
With so many places to explore, you never know where a day in Paris could take you. Begin the morning by browsing marketplaces for cuisine, books, trinkets, collectibles, fashion and more. Take a break from shopping and stop at one of the city's many cafés for dessert crêpes. You could spend the night eating oysters and dancing to jazz on a barge on the river Seine, or watching an opera at Palais Garnier. With so much to see and do in Paris, no two days will be exactly the same.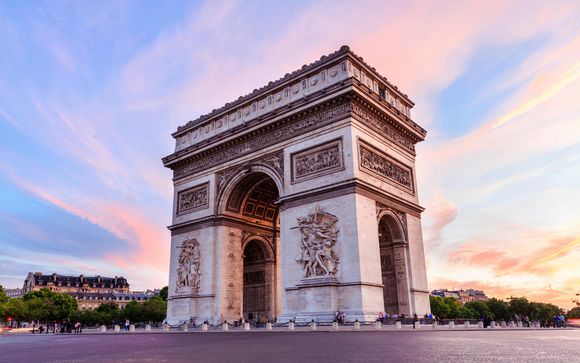 If you want fantastic last minute deals to Paris, sign up today and get exclusive offers on handpicked luxury hotels with up to 70% off.
Discover more offers with our secret escapes holidays.