The 10 Best Spa Hotels in Iceland of 2022



Table of contents
Looking to explore Iceland, popularly known as the land of fire and ice, and stay at luxurious hotels? Below is a handpicked list of some of the best hotels in this dream destination that should be visited at least once in a lifetime.
Our best hotels in Iceland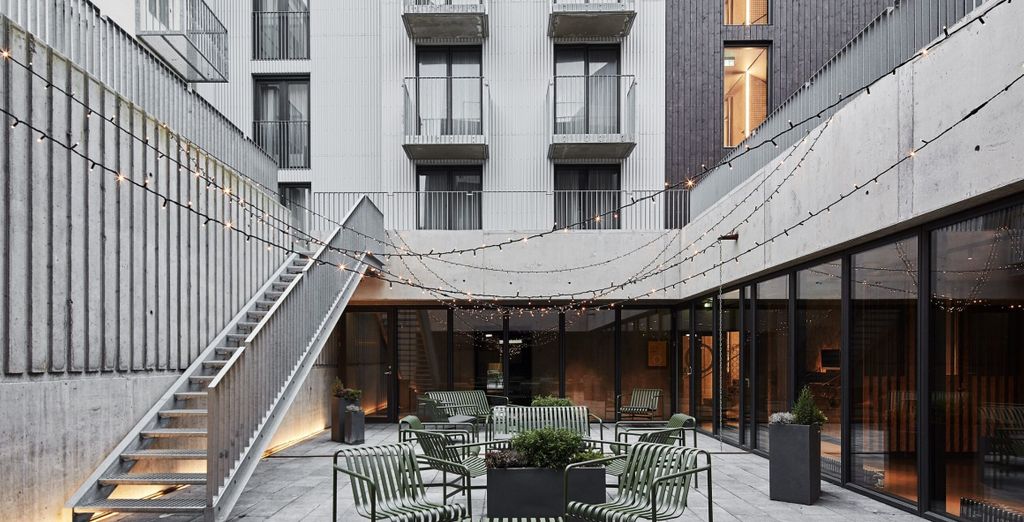 Situated near the capital's old port, the Exeter Hotel is the go-to hotel in Iceland's capital city. It has an industrial concept design and boasts close proximity to Reykjavik. The hotel's design includes original harbour buildings combined with some modern aspects that make it the perfect location to relax in after a long day of exploration. Your time at this trendy hotel will make you realise great value for money as your maximum comfort is guaranteed.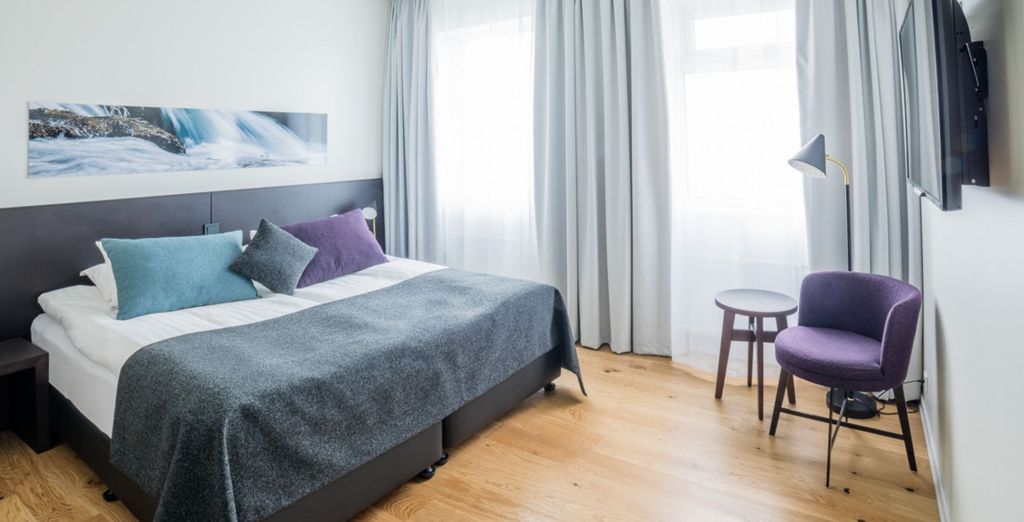 Situated in the business district of Iceland's capital, this hotel's proximity to Iceland's main shopping centre, Laugavegur, makes it the ideal spot to take a rest. The hotel offers the best view of the city and its bay, thanks to its 16 floors. Also, Haust, the hotel's restaurant, offers the best draught beer in the beer garden.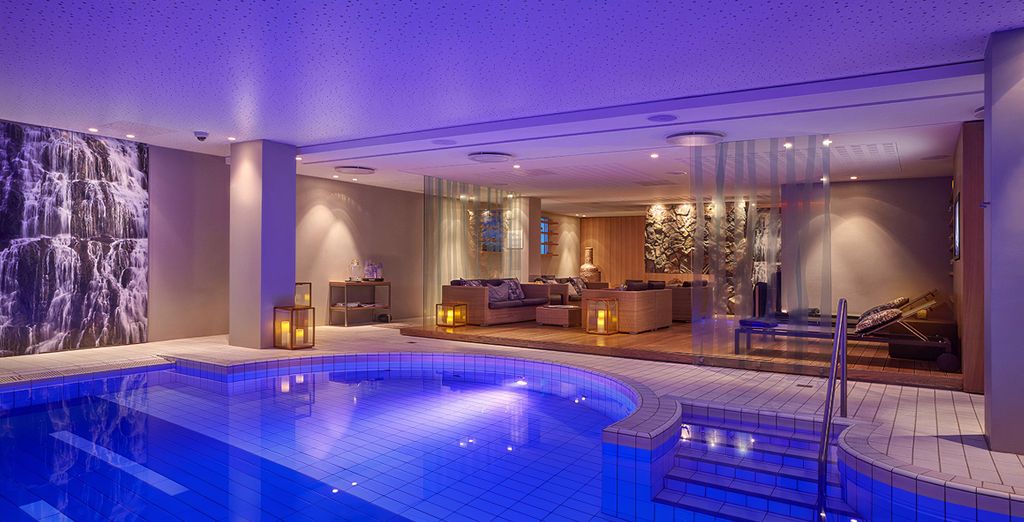 If you would like to have a magnificent view of Öskjuhlíð Hill and Nauthólsvík Beach, this may just be the hotel of your choice. The hotel's location outside the city's capital is pleasant and its design that showcases the local's architecture is satisfying. Besides, its rooms are exceptionally spacious and fully equipped to enhance guests' comfort.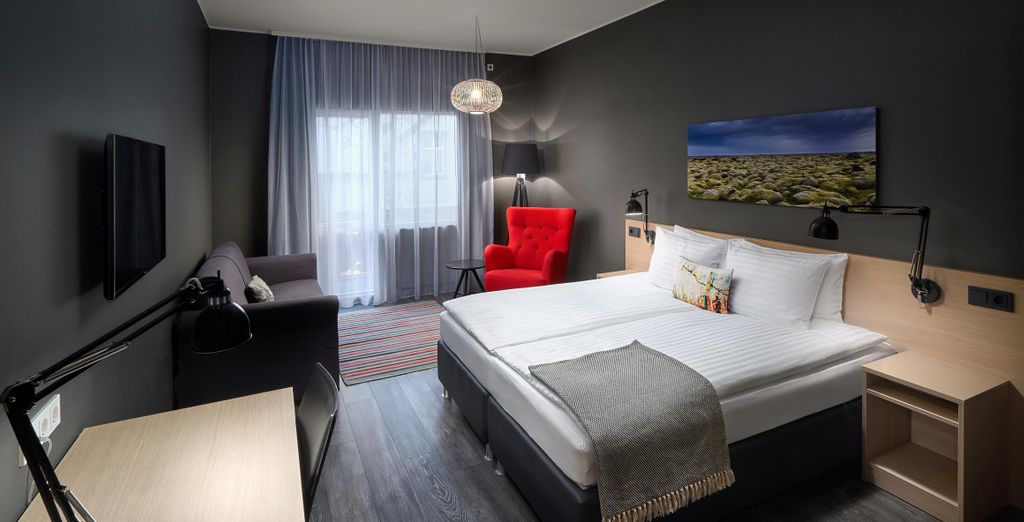 This is the hotel to choose if you are looking for serenity close to the city. The hotel is located in a quiet neighbourhood 15 minutes from the city centre and is designed to give guests maximum tranquillity. Though located quite far from the central nightlife area, it is close to shops, restaurants, and cafes. Aldana Hotel also offers its clients a wide range of services, including barber services, gym and spa, free parking and a bar.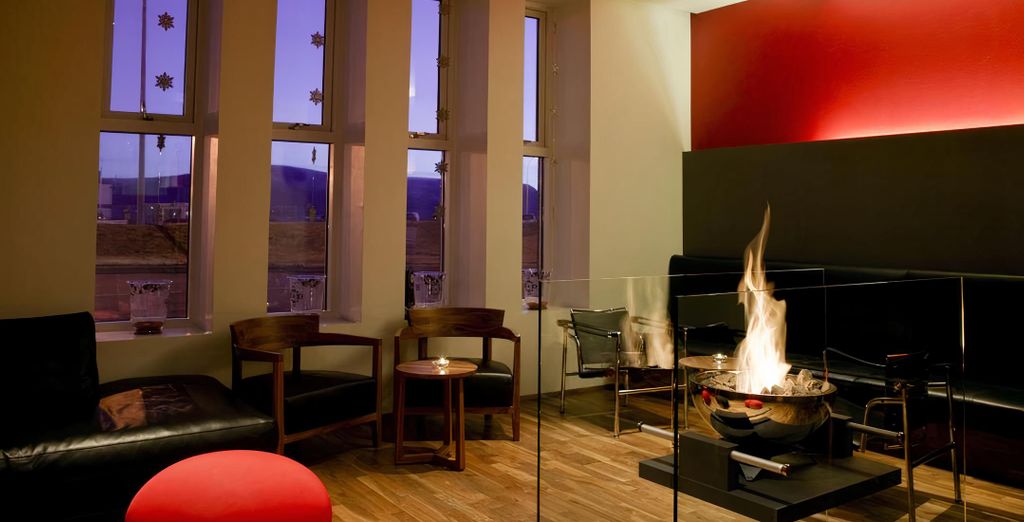 This hotel in the heart of Reykjavik impresses with its Scandi-styled rooms and unmatched city views. The rooms in this hotel are well-equipped with the best amenities, including free Wi-Fi and flatscreen TVs. The hotel also has a SKY Bar, which is a plus.
Services you will find at our hotels in Iceland
Below is a list of services offered in our luxury hotels in Iceland:
Complimentary access to the gym
Complimentary spa access
Breakfast
Luxury toiletries
Swimming pools
Going on holiday in Iceland
The natural and cultural wonders of Iceland make the country one of the most sought-after destinations for holidays. As such, it may be one of the most expensive places to visit if you choose to visit during peak times. However, visiting Iceland during off-peak seasons, like autumn and spring, may be cost-effective, thanks to fewer bookings in hotels and major attractions. Off-peak months, including February, March and November, still allow you to view amazing sites, meaning you will not be sacrificing your enjoyment to save money. You can experience highland hikes, river rafting, wildlife migration of great whales and puffins and many more incredible sights.
Hotel offers in Iceland convenient for all kinds of travel
There are no limitations on who can enjoy visiting Iceland. This travel destination is ideal for families, friends, lovers, single travellers and sporty types. Some activities and sites accommodate all of these groups. For families, there are several outdoor adventures to indulge in. Some of the excursions for families include horse-riding, boat tours, hiking, whale-watching and bird-watching. For lovers, the Northern Lights may be the thing to look forward to. Sports lovers can consider highland hikes and river rafting. Thus, there is something for everyone in Iceland.
The range of hotels we offer in Iceland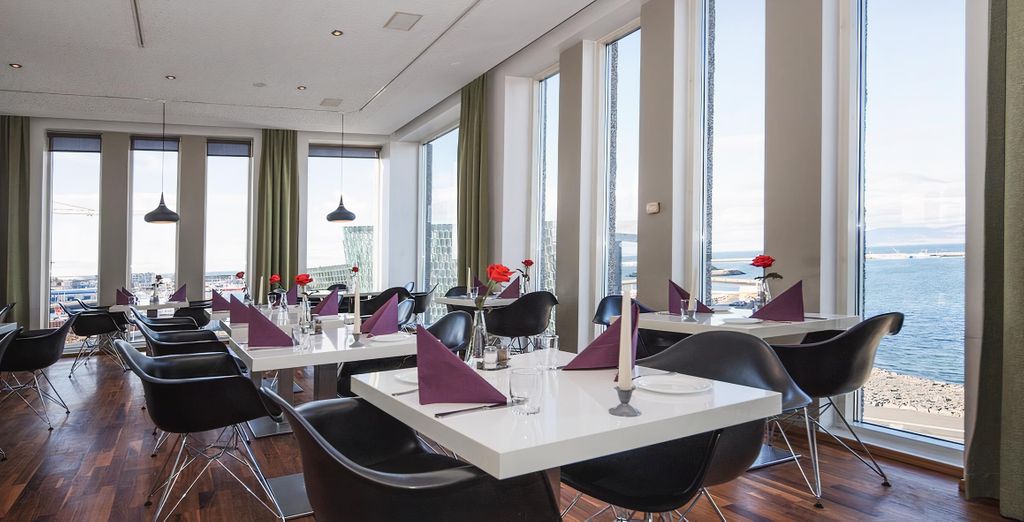 Spa, boutique hotels, industrial concept hotels, country and city hotels, farm stays and self-catering.
Iceland: what should we bring for a hotel stay?
Toiletries, swimsuits and warm clothing, including scarfs and jackets.
Your best hotel in Iceland: how to get there and make your booking
How to get to Iceland
The best way to travel to Iceland is by air as it is the most convenient method. It would be best to fly to Keflavik International Airport, which sits about 50 km southwest of Reykjavik. From the airport, you can drive to Reykjavik, which is about 45 minutes from Keflavik.
How to book your hotel in Iceland
Booking luxury hotels in Iceland is easy when you book via online platforms. However, the best and most credible platform to book from is Voyage Privé. Joining Voyage Privé is free, and the registered members enjoy a wide range of deals, including discounts. From luxurious hotels to boutique hotels and B&Bs, we have a wide variety of hotels in Iceland offering world-class accommodation.
The opinion of the Voyage Privé travel expert on Iceland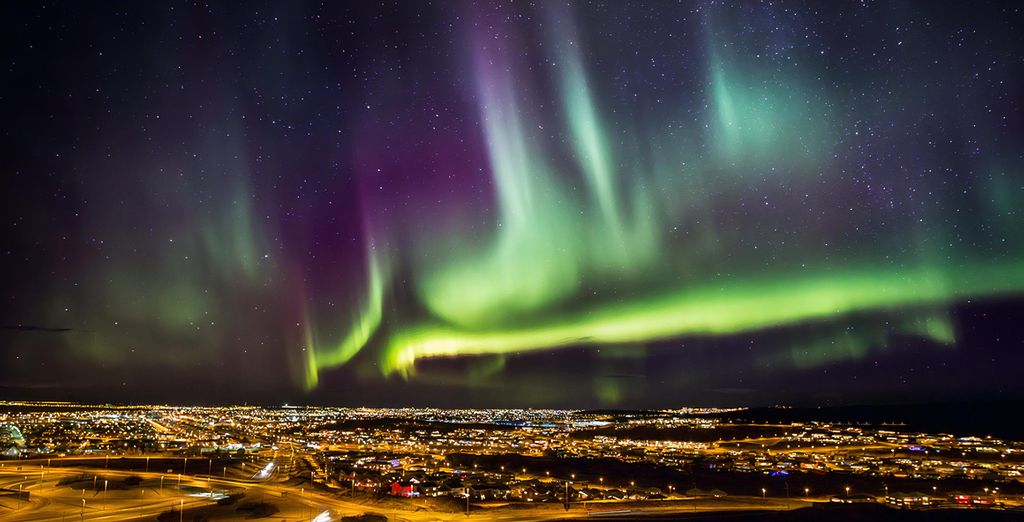 Iceland has remained one of the top world holiday destinations due to its stunning landscape and natural beauty. The place has several volcanoes covered with snow, some of which are active. The volcanoes have become one of the biggest tourist attractions in the area because visitors can go inside their magma chambers. The phenomena in the area, such as the awesome Northern Lights and the Blue Lagoon offering a geothermal spa, are other bucket-list sights. The city is also known for being rich in culture, which one can experience by visiting Reykjavik Art Museum or the city's national museum.
Iceland - a land of cultural and natural wonders
If you've ever visited Iceland before, you feel the need to keep going there for more explorations because one visit can never really cover all of what it has to offer. Other than the amazing landscapes found in Iceland, this destination has cultural reservations for its Viking roots. It is also up there among the most incredible places with the most natural phenomena that draw many tourists all year round.