Balkans Holidays



Table of contents
Taking its name from the Balkan Mountains, the Balkan region is home to shimmering sea views and alluring history. Rich forests, rocky mountains and soaring cliffs all provide ample natural solitude and wonder. Yet, the Balkan region is also culturally rich with dazzling towns dotted with Roman ruins and Byzantine churches. Whether you're setting off on a culinary adventure or a pampering spa retreat, Balkan holidays are a perfect choice.
The top 5 things to do in The Balkans
1. Perast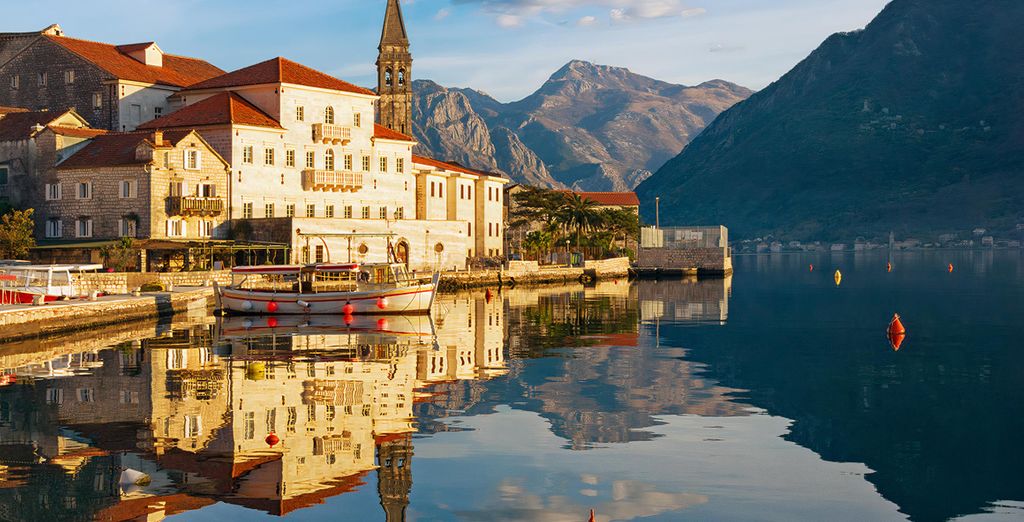 This small Adriatic fishing village in Montenegro's Bay of Kotor is reminiscent of Venice. Old churches and glittering palazzi hug the shoreline beneath the soaring Dinaric Alps. It's a wonderful place to unwind in with engaging boat tours to intriguing island monasteries.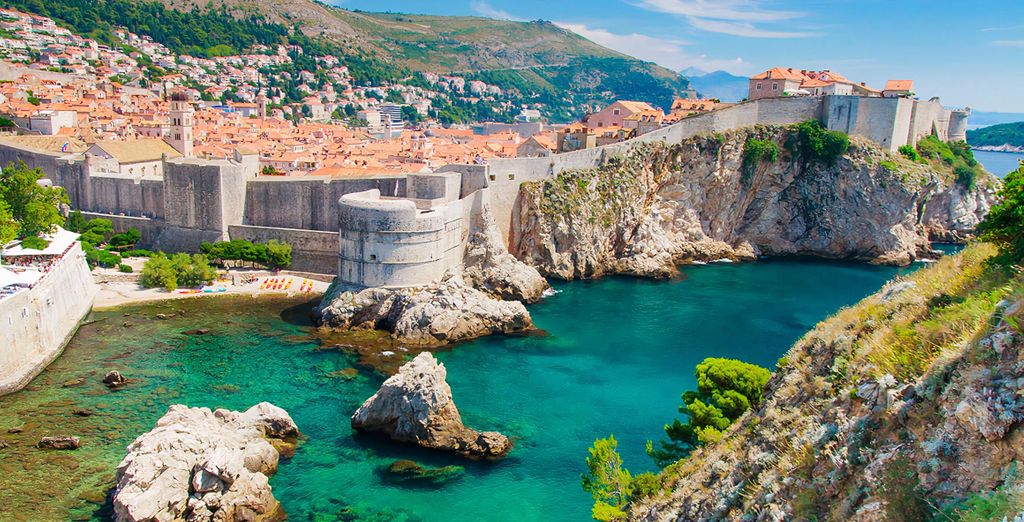 Dubrovnik is Croatia's awe-inspiring capital, home to timeless baroque buildings surrounded by medieval walls. The blue Adriatic shimmers along the shoreline against a lively harbour of cutting-edge restaurants and bars. Mount Sr? also looms over the city, providing some of the best panoramic coastal vistas in the Balkans.
3. Ljubljana

Slovenia's capital is a delight of luscious greenery and leafy boulevards. The summertime scenes are particularly spectacular as the streets burst with life and open cafe terraces. The city's crown is Ljubljana Castle, a 16th-century fortification that nestles upon a craggy, forested hill.
4. Berat
This cute riverside city in the heart of Albania has UNESCO World Heritage status. Rugged mountains surround this striking city of old Ottoman-style houses and ancient fortifications. The sight of these hill-hugging whitewashed houses has given Berat the nickname of "the city of a thousand windows".
5. Mountain Hiking

The Balkans contain countless mountain trails for walkers of all skill sets to enjoy. Routes cut up and down the Balkan Peninsula, from wild shepherd paths to gorge lakes. In winter, the mountains are home to some of Europe's best-kept skiing secrets.
Our best hotels in The Balkans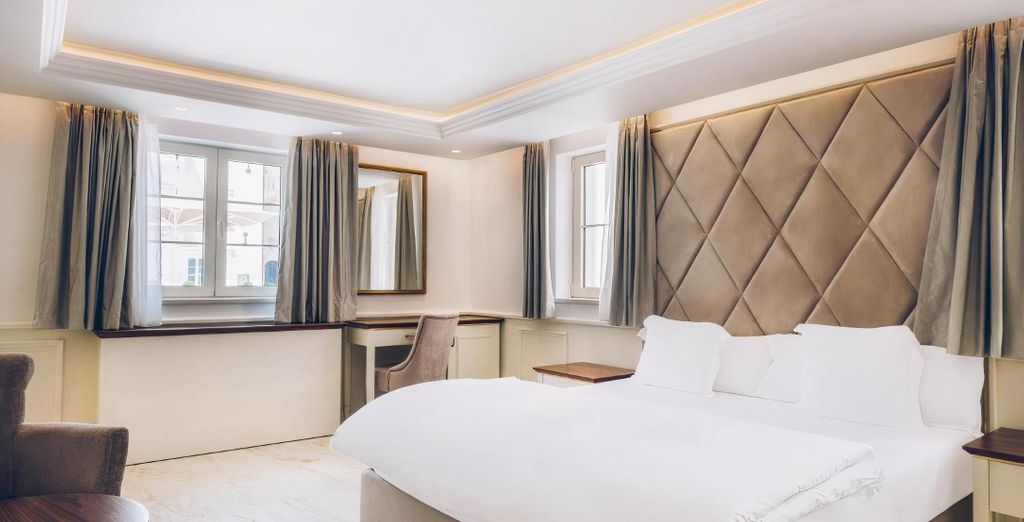 This stunning 18th-century palace in Montenegro's eye-catching Kotor region is a dream. With glitzy interiors and sumptuous spa treatments, it's the perfect romantic retreat. Views of the Bay of Kotor from the delightful dining terraces provide the perfect backdrop to a wonderful evening.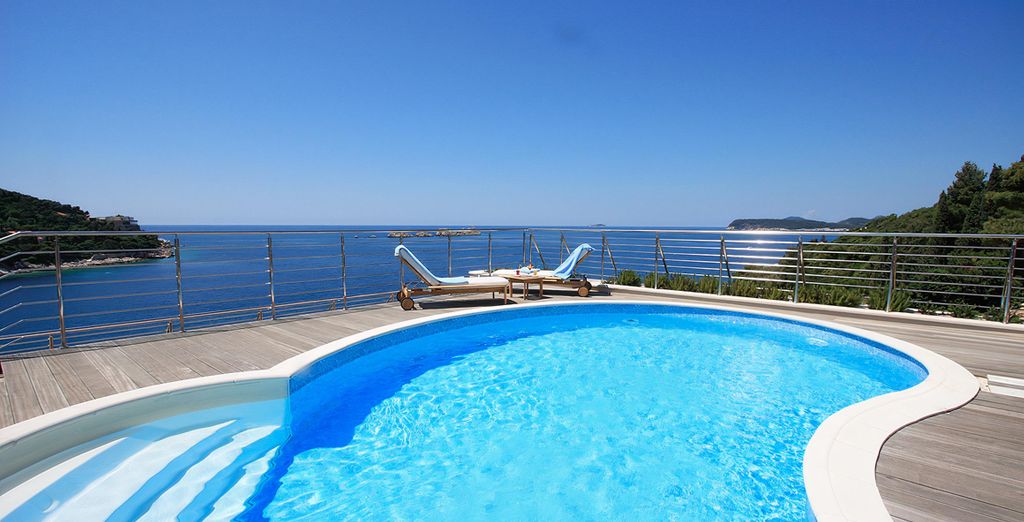 This charming coastal property offers poolside relaxation just moments from Dubrovnik. Guests are treated to welcoming, homely rooms that are impeccably decorated with traditional Croatian fabrics. Outdoor dining terraces provide the perfect spot to enjoy a cocktail under the stars.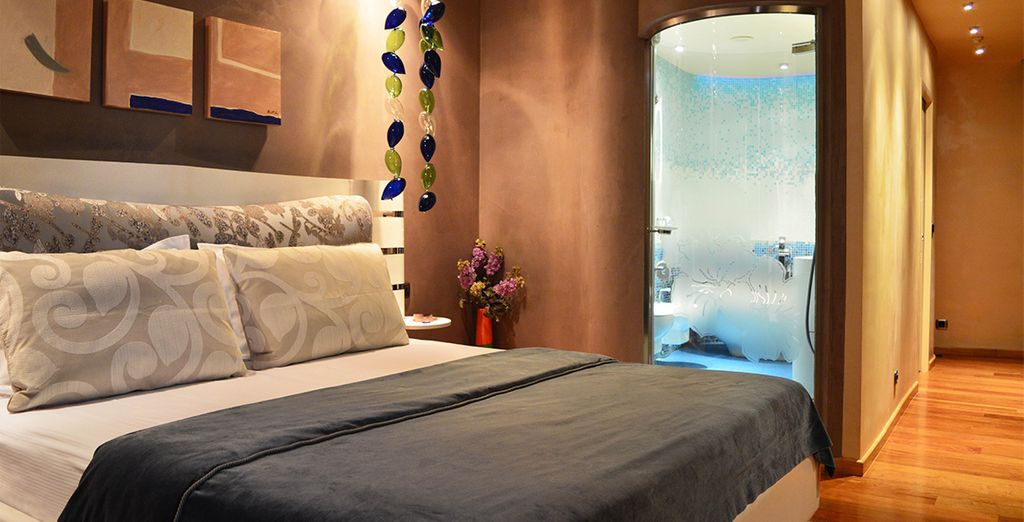 This delightful boutique hotel is one of Sofia's top overnight options. Art Nouveau designs and quirky, bespoke decor add an element of fun to this centrally placed hotel. The on-site restaurant offers up a mouth-watering menu of Bulgarian and European dishes.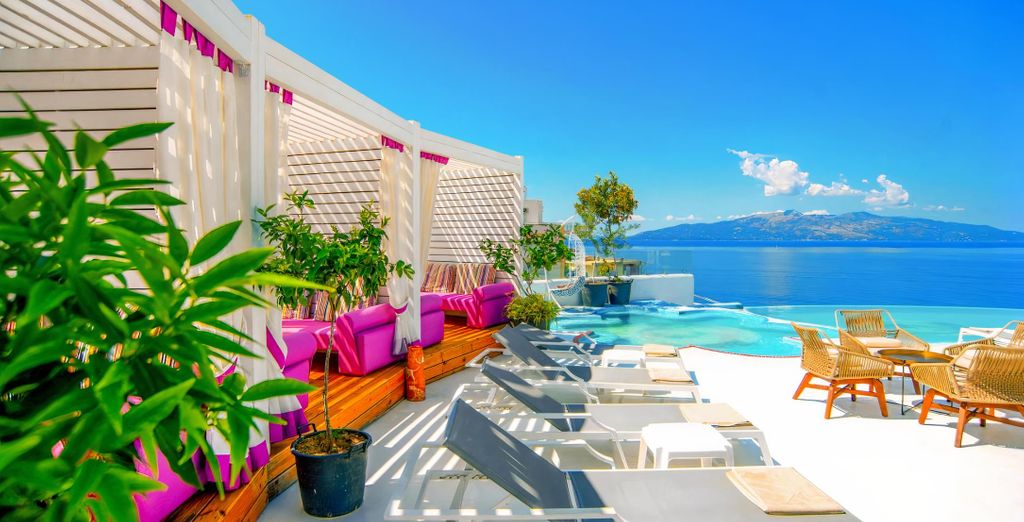 This spectacular Mediterranean resort is located in Albania's sun-soaked Saranda region. Boasting picturesque ocean scenery from its outdoor pools and terraces, it's an ideal seaside retreat. The interiors reflect the sparkling Adriatic outdoors with crisp white furnishings and splashes of aqua blue.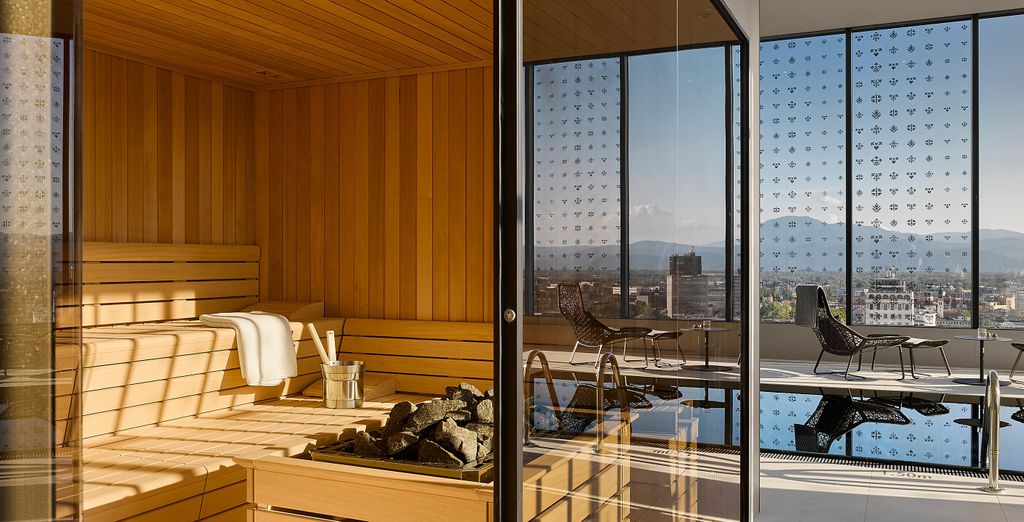 Enjoy a sophisticated experience in Slovenia's tallest hotel. Inside, the InterContinental boasts premium dining, swimming and gym facilities, with commanding vistas across Ljubljana. The bedroom suites are equally luxurious, with marble bathrooms and plush furnishings.
When is the best time to go on holiday in The Balkans
The Balkans is a fine destination year-round with different perks depending on the season. The most popular period to travel is summer, when the weather is balmy, particularly along the coast. While temperatures get cooler inland due to the higher elevation, you're still guaranteed sunshine and sparkling vistas. To avoid the summertime crowds, late spring and early autumn are equally delightful. The weather is warm, and prices drop with the crowds. This is the perfect time to travel if you're considering cross-country trips. As for winter, hotel prices drop, and waters become too chilly for swimming. Mountain ski resorts and glittering cities, however, burst with festive energy.
Going on holiday in The Balkans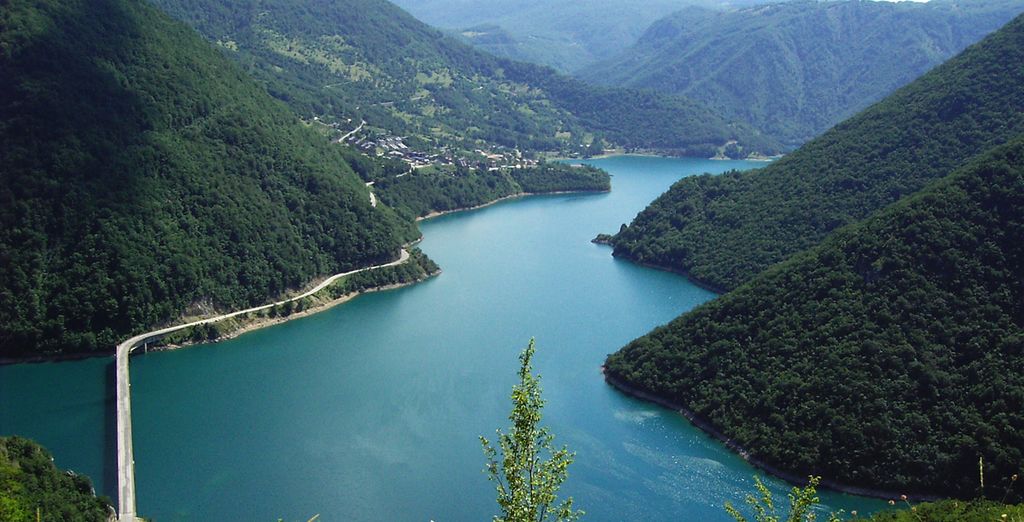 There are plenty of access points for arrivals in the Balkans. Major international airports are found in Sofia, Belgrade, Zagreb, Split, Tirana and Pristina. Most major Balkan towns are connected by regular domestic and international flights. Still, one of the most scenic ways to travel is by boat. The coastal Balkans along the Adriatic provides sumptuous scenery and easy ferry routes. Once you've arrived in the Balkans, you'll find rental cars essential for travelling at your own pace. Trains are surprisingly slow and limited, making buses among the more comprehensive public transport options.
Enjoy your holiday in The Balkans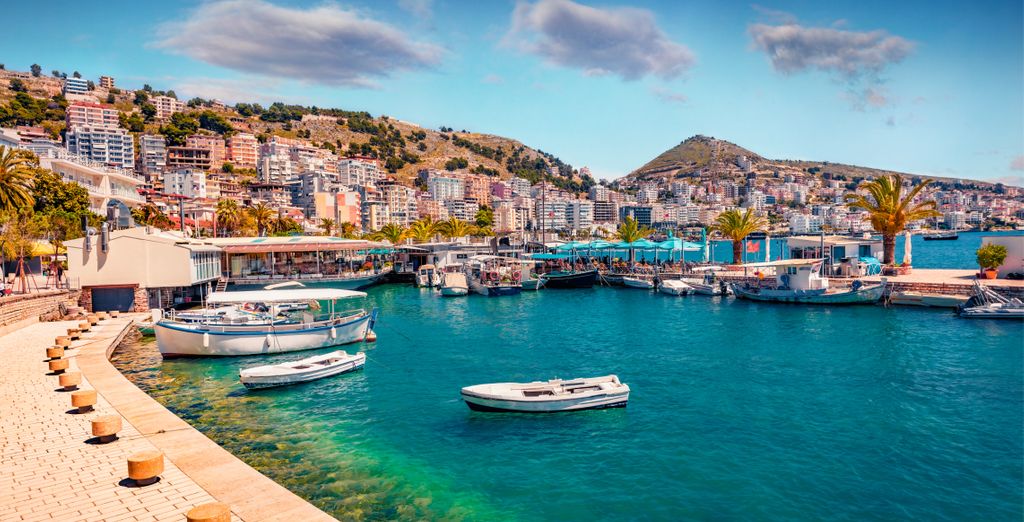 The Balkans is what you make it. Glittering seaside resorts, lively cities and breathtaking mountain landscapes provide the backdrop for all kinds of visitors. The coastal regions are particularly delightful for family holidays. Idyllic beaches and ancient towns provide a wealth of alluring activities for little ones. Older children will relish kayaking and mountain-biking trips amid dusty ruins and breathtaking scenery. Couples, too, have much to cherish, from a delightful culinary scene to pampering spas. In terms of nightlife, Budva, Belgrade, Sofia and Split are renowned for their lively clubs and bars. Most of all, the Balkans is superb for culture, with modern artistic legacies and old church frescoes.
The Voyage Privé travel expert's opinion on The Balkans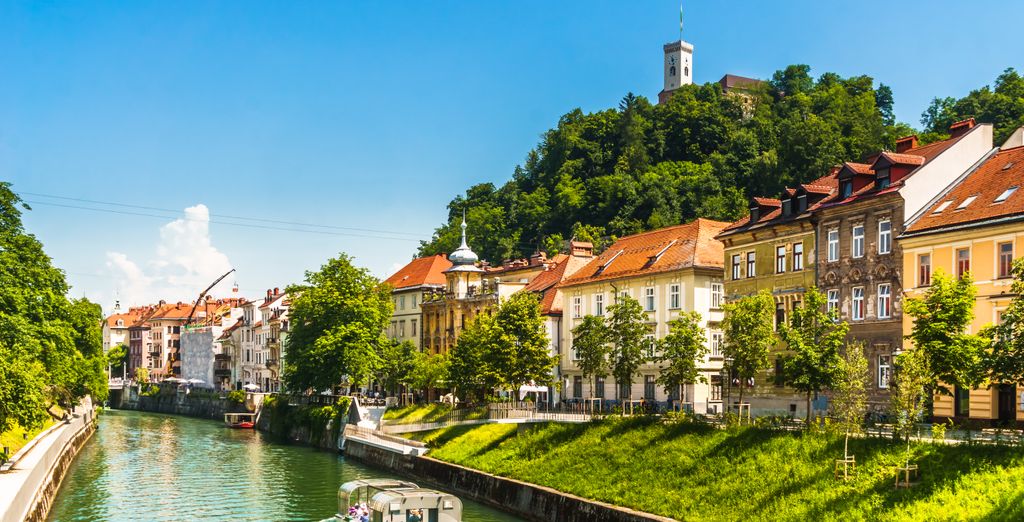 The Balkans is one of Europe's most versatile and intriguing areas. From glorious mountains to plush sea resorts, you'll find a myriad of features and landscapes to explore. Most of all, this is a place where culture thrives. Its wide and complex history has given the Balkans a melting-pot style from its architecture to its food. All of this makes it a dream for visitors who can traverse centuries-old plazas or simply soak up the sunshine.
The Balkans is an Eastern European region that includes the countries of Montenegro, Albania, Romania, Bulgaria, Croatia, Serbia, Kosovo, Slovenia, Bosnia and Herzegovina and North Macedonia. It is a part of the world known for its storied history and its rich and diverse cultures. Some of the notable attractions in this extensive geographic area include Peles Castle, Lake Ohrid, Diocletian's Palace and Transylvania. These factors make the Balkans a highly attractive place for travellers from the UK who are heading out on holiday.
The top 5 things to see/do in the Balkans
1. The Elaphiti Islands
?
Exploring the Elaphiti Islands is a must-do while spending time in Slano, Croatia. This beautiful natural feature is made up of 13 islands, but only three of them are inhabited.
2. Kotor Old Town
?
The medieval town of Kotor is one of the top tourist destinations in the country of Montenegro. Its Old Town area is surrounded by a wall and fortress, and it holds the distinction of being a UNESCO World Heritage Site.
3. Dracula Castle
?
A trip to Dracula Castle is an experience you simply must have while on holiday in the Transylvania region of Romania. It was built 700 years ago and was once home to the infamous Voivode of Wallachia, Vlad the Impaler.
4. The Bell Tower in Piran
?
While on holiday in the Piran region of Slovenia, a climb to the top of the city's bell tower is a must. After ascending 146 stairs, you will be greeted with a stunning view of the city. You can also see Croatia and Italy from the summit of this iconic building.
5. Roman Baths of Varna
During your holidays in Varna, Bulgaria, you will want to spend some time exploring the ruins of the ancient Roman baths. They date to the year 100 CE and were once a key part of the city of Odessus.
Our best hotels in the Balkans
?
The Hotel Osmine 3* & Optional Montenegro Extension is a beautiful accommodation for an unforgettable trip to Croatia. Your room will include a stunning view of the sea, and the hotel offers amenities that include a private beach, a pair of swimming pools, a lounge and a pool bar. You also have the option to add a stop at the Hotel Park Bijela 4* when you select this amazing package deal.
??
The Iberostar Grand Perast 5* is an incredible accommodation option set in an 18th-century palace. It is the perfect spot for exploring all that the country of Montenegro has to offer you as a traveller. Key room amenities include air conditioning, a coffee machine and a flatscreen TV, as well as a large, plush bed.
Stay at the contemporary Hotel Union Plaza 4* and explore Transylvanian Castles, including the castle that inspired Bram Stocker's Dracula. Enjoy luxury amenities and the option of extra excursions in this high-end hotel, which offers panoramic views and a central location. Choose from several restaurants to enjoy sumptuous dinners after sightseeing days.
??
The Olive Suites Ankaran is located near the beautiful Slovenian city of Piran. It is the perfect spot for a holiday to this incredible region of the Mediterranean Coast. The hotel's amenities include a cycle path, mini-golf, a water park, spa treatments, a wellness centre and a beach volleyball court.
?
Your holiday excursion to the Varna region of Bulgaria will be enhanced by your stay at the Melia Grand Hermitage 5*. It features amazing views of the sea as well as a pool, a relaxing lounge and incredible cuisine that is served on-site.
When is the best time to go on holiday in the Balkans?
Spring and summer are generally considered the best time of the year for holidays in the Balkans. You will enjoy comfortable, warm temperatures in the spring while the crowds are fewer. The summer is an incredible time to visit the region's coastal areas and beaches, though these are more crowded during the summer season.
Going on holiday in the Balkans
Getting to the Balkans from the UK is a simple matter of booking flights from your closest major airport to your destination country. From there, you will have plenty of ground transport options to get to your accommodation. Options include buses, trains, taxis and car hire. The region is one hour ahead of UK time.
Enjoy your holiday in the Balkans
The Balkans is an incredible area of Europe to visit whether you are travelling alone, with your family, in a group or with your partner. To truly get a feel for the Balkans region that you travel to, you should consider booking at least a five-day holiday.
The Voyage Privé travel expert's opinion on the Balkans
There are many reasons why our team here at Voyage Privé recommends a holiday to the Balkans. The region is full of incredible cultures, friendly people, vibrant cities, charming villages and beautiful coastal and inland regions. You will find amazing dining and exciting nightlife when you journey to this iconic area of Europe. Your Balkans holiday will also allow you to visit a host of important historical sites that are truly unforgettable.
?