January holidays : where is hot in january ?



Table of contents
It may be the deep and dark winter for many in the Northern Hemisphere during January, but it needn't be a deterrent for travel. Winter escapes in sun-kissed resorts to the south and tropical getaways are the best way to beat the cold-weather blues. Whether you're looking for an island escape or a bejewelled beach resort, there are plenty of destinations that are hot in January.
The top 5 warm destinations for January
1. Cancun, Mexico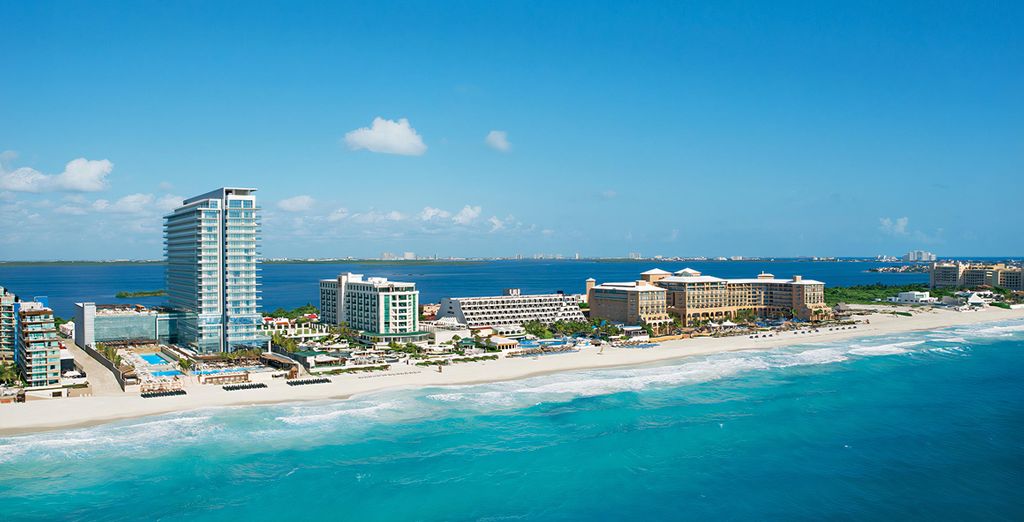 Cancun's majestic beaches and aqua-blue waters are a sight for sore eyes in January. With daily highs of 28°C and dry, sunny conditions, this is the perfect time to visit this famed Mayan city. Outdoor enthusiasts have much to enjoy too, from prized snorkelling and diving to kayaking through pretty lagoons.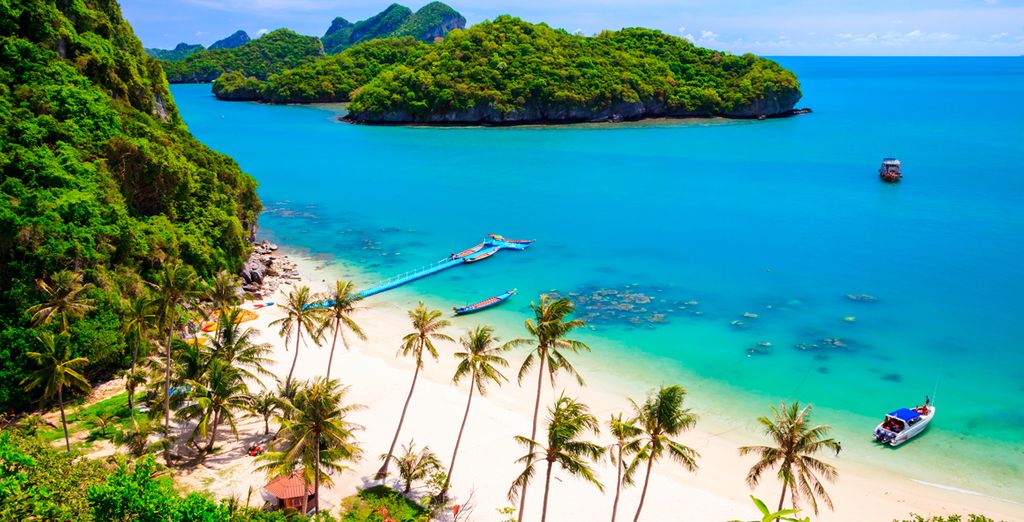 This dreamy Thai holiday destination involves lazy hammocks rocking gently on sun-drenched beaches. Prized spa resorts, warm waters and spectacular food all add to this ultimate January getaway. This is the country's second-largest island and among the most breathtaking winter sun escapes. The island bursts to life in January with pleasant weather and an unmissable New Year's celebration.
3. Cape Town, South Africa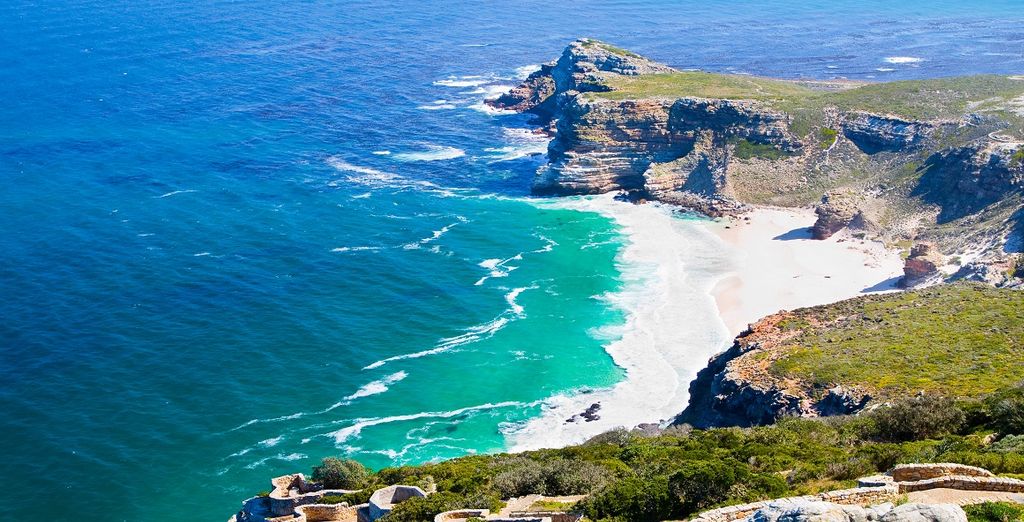 World-renowned for its magnificent mountain scenery and stunning beaches, Cape Town is South Africa's crown jewel. Enjoy listless beach-bound days or become buddies with penguins on Boulders Beach. With high temperatures regularly topping 29°C, January is among the warmest and driest periods to visit. As a result, resorts burst to life and diners can chow down on freshly caught South Atlantic fish.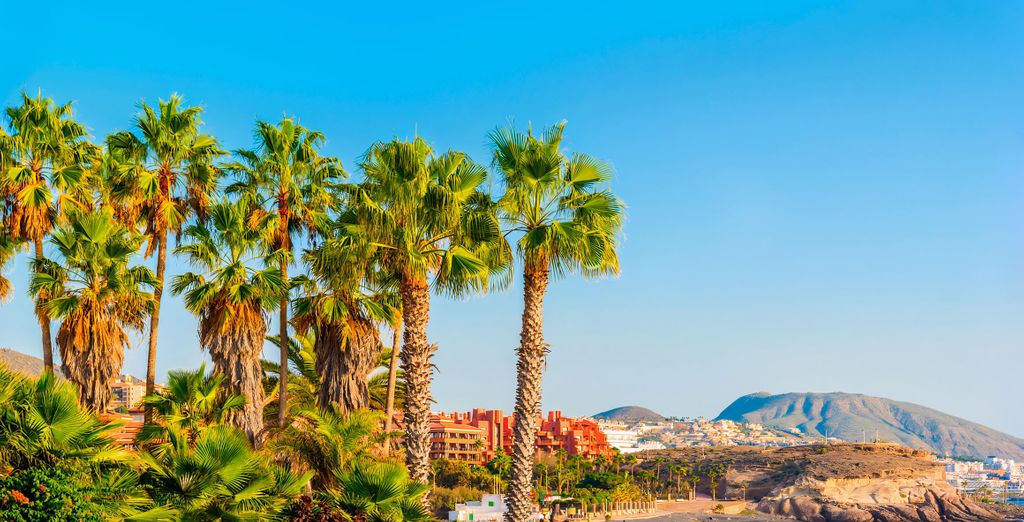 The warmest place in Europe during January is also one of the quietest. This is the low season for travel across the island, but that makes it ripe for deal hunters. Temperatures sit around 20°C with only slim chances of showers. While the sea temperatures are a little too chilly to fully enjoy, this is a great time to dust off your hiking boots and enjoy picnics on the coast.
5. Maldives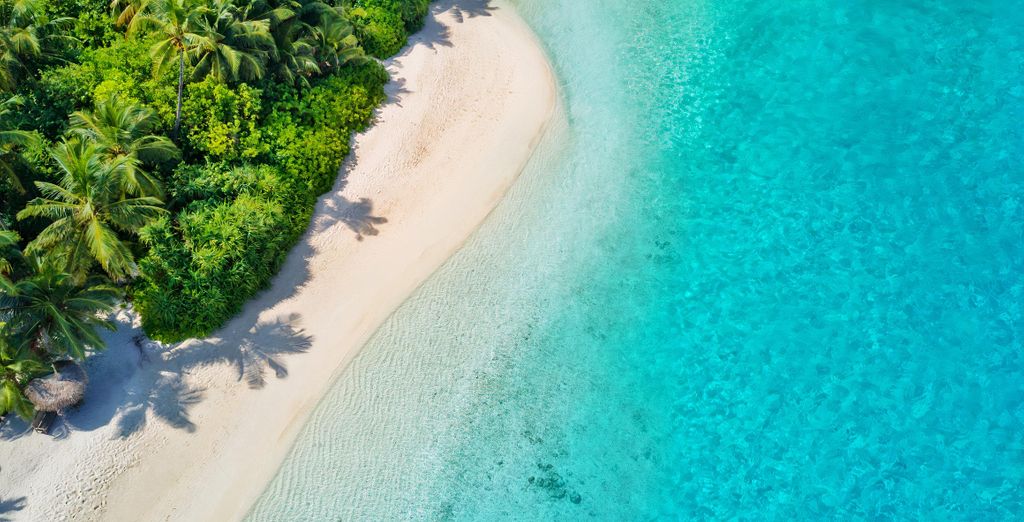 Luxurious and decadent, the Maldives offer the greatest beaches in the world. Comprised of 100 or so atolls with private white-washed shorelines, there's nothing quite like Januarys here. Temperatures soar, heating the crystal-clear waters and providing perfect scuba diving conditions. While the coral reefs burst with colourful life, the spa resorts pamper to your every whim.
Our best January hotel destinations for a warm stay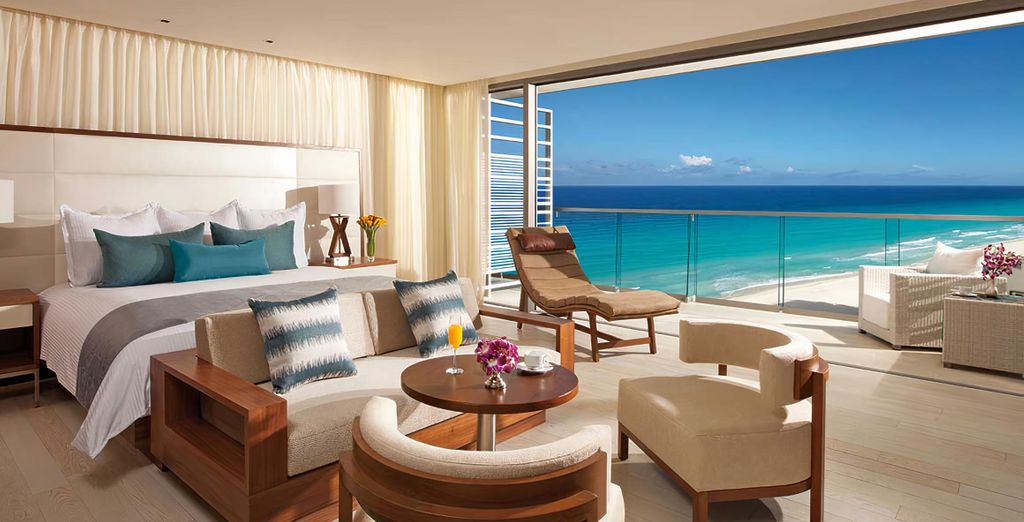 The Vine is a tropical dream. You'll wake up to immediate ocean vistas and dine beneath wide-open skies. The Vine's rooms are nothing short of perfect, offering tasteful maritime-influenced decor and premium bathroom facilities. Numerous restaurants and a premium spa round off this luxury stay, delivering one of the best experiences in the Yucatán Peninsula.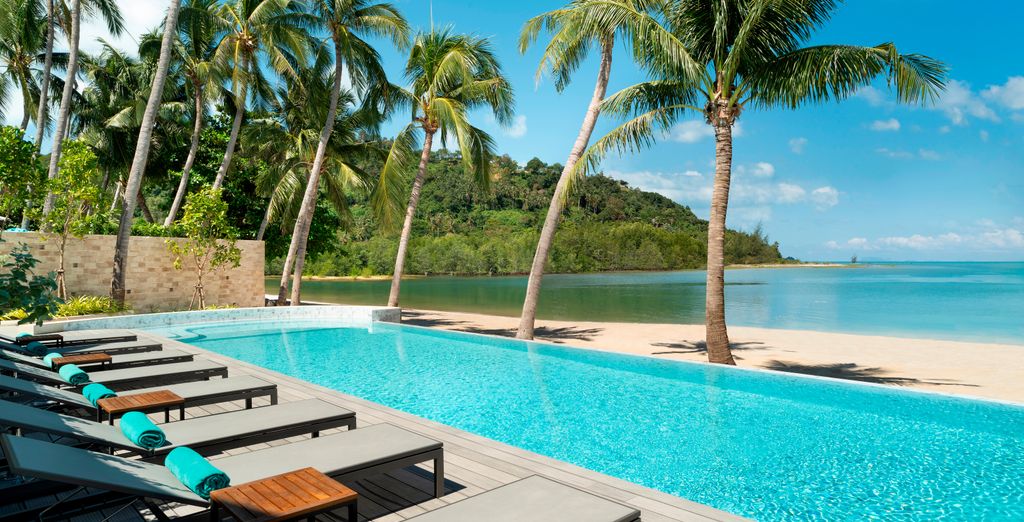 This luxury retreat is nestled right on the Koh Samui coast with direct access to the sea. With infinity pools, Thai spas and sizzling restaurants, it's the perfect option for families and loved ones. Modern rooms overlook tropical grounds, which feature bamboo trails and refined hideaways. The resort itself is ideally located close to the eye-catching Laem Sor Pagoda.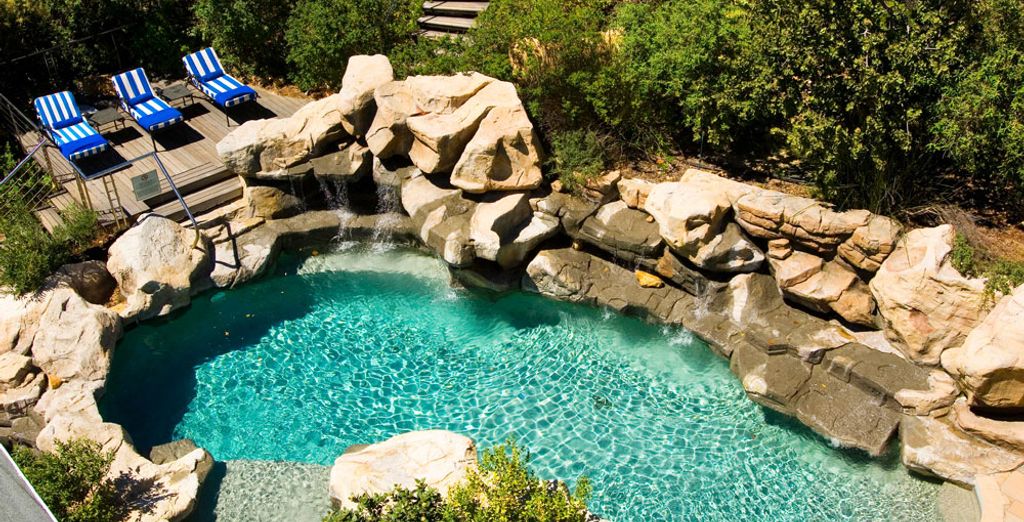 The 12 Apostles is a breathtaking seafront hotel perched upon a soaring cliff edge. Boasting stunning panoramas across the Atlantic Ocean, guests can indulge in waterfront dining as the sun sets over the shoreline. Inside, rooms are decorated in an elegant and chic country style with plushly patterned bedding and captivating balcony areas.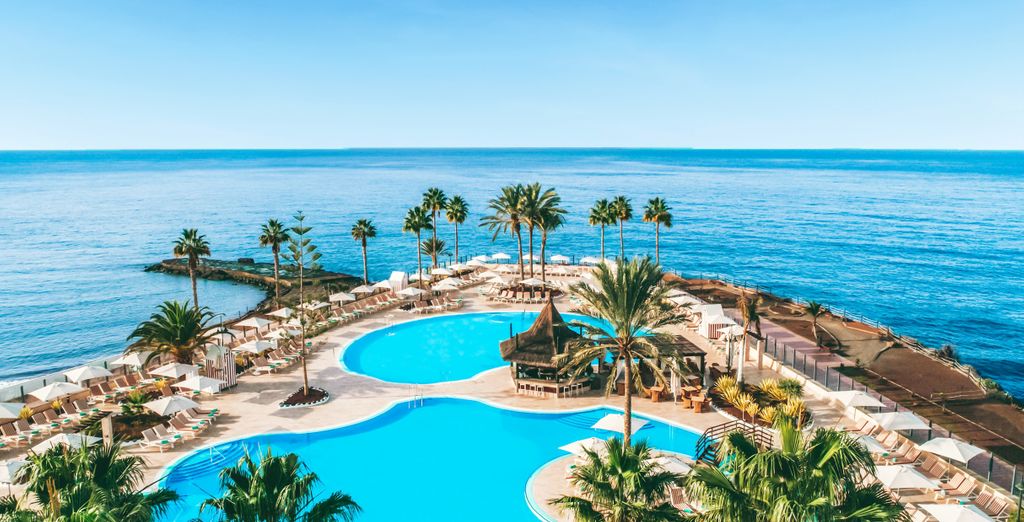 Nestled along a slither of coast offering panoramic views of the ocean, this hotel is a peaceful and romantic retreat. Guests have access to several sea-view pools and can indulge in several exquisite on-site restaurants. Rooms are decorated in chic and sophisticated whites with leafy balcony views and premium en-suite facilities. While there's plenty to keep you enticed within the hotel's grounds, you're also a stone's throw from the sights of Costa Adeje.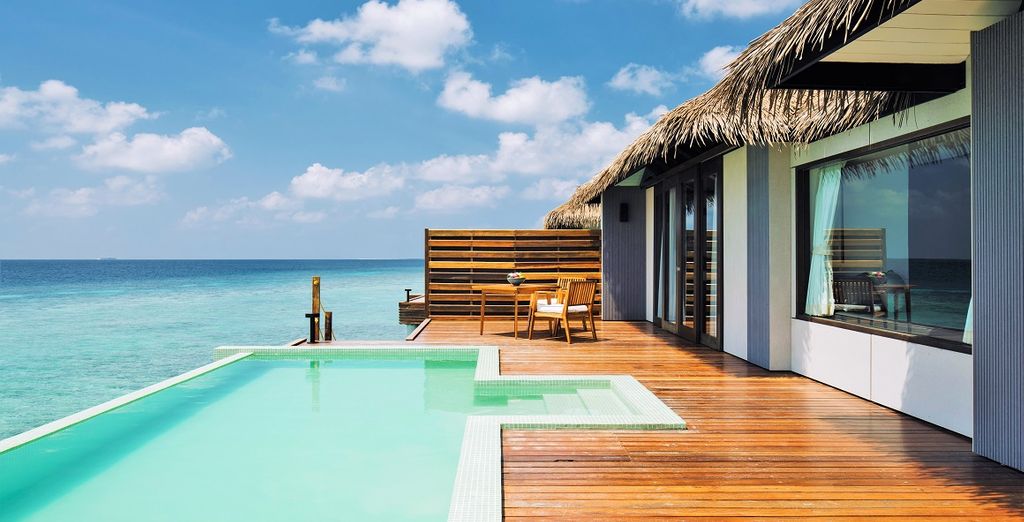 Noku is among the most serene Maldives resorts. This tiny and intimate atoll features powdery snow-white sands and crystal clear waters to paddle and swim in. Take your pick from stunning villas with private infinity pools and direct beach access. The Noku follows a sophisticated aesthetic throughout, with crisp Art Deco-inspired interiors and rustic thatched roof exteriors. Guests are spoilt by premium spa treatments and several fine dining options, including a highly-lauded Asian restaurant.
Enjoy your holiday in January
If you're planning to beat the post-Christmas blues, a warm, winter sun holiday in January is ideal. When booking your holiday, just be sure that your destination is fully open. Many rural locations see less footfall in January and, therefore, close services. If in doubt, it's always best to base yourself in a major town or city. Even during the January low season in places like Tenerife, you can still take advantage of local festivities, restaurants and attractions. At the same time, January is the peak season in places like Thailand and Mexico. If you're travelling to another continent or hemisphere, be sure to think about your transport time. While you may be blessed by sunshine on arrival, you'll transit through cooler climates. Be sure to pack an extra sweater or layer, just in case.
The Voyage Privé travel expert's opinion on hot January escapes
January is an excellent time to travel in search of sunshine. While much of Europe is blanketed in wind, rain and darkness, the south offers warmer climes. From the Caribbean to the Tropics, the days are longer and the sun shines brighter on the other side of the world. But you needn't travel too far for a dose of Vitamin D. You can still find temperatures pushing into the 20°Cs in pockets of the Mediterranean. From quiet poolside tranquillity to thriving beach parties, we've got plenty of options for January sunlight.