TOP Best Hotels in Barbados



Table of contents
Searching for a luxurious hotel or resort for your trip to Barbados? Look no further! At Voyage Prive we've checked out all the premium places to present you with the very best hotels in Barbados.
Our best hotels in Barbados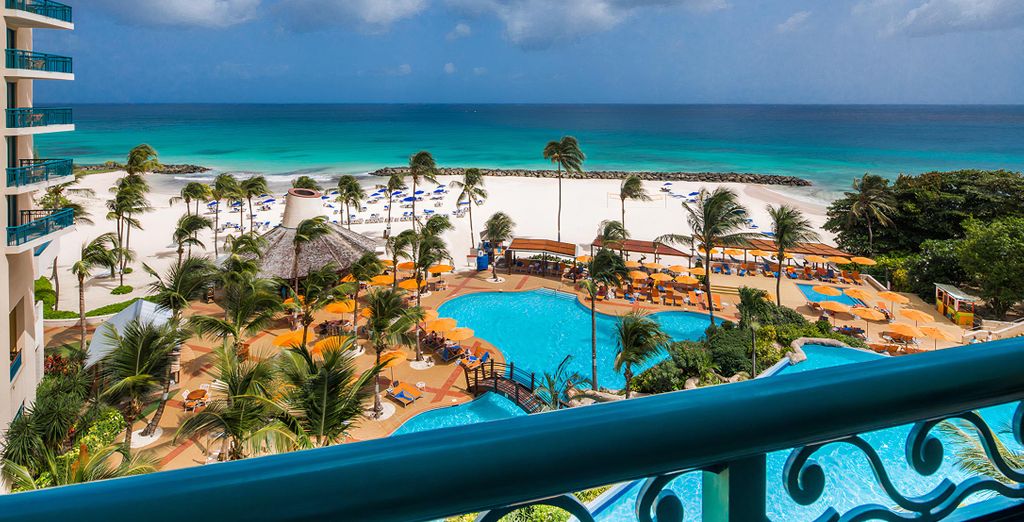 Located on the white sands of a pristine beach, the Hilton Barbados Resort is the epitome of lavish resorts in the region and boasts three tennis courts, a spa and a scuba diving centre. Guest rooms are modern and spacious with breathtaking ocean views. Unwind in the infinity pool or have a relaxing massage at the spa.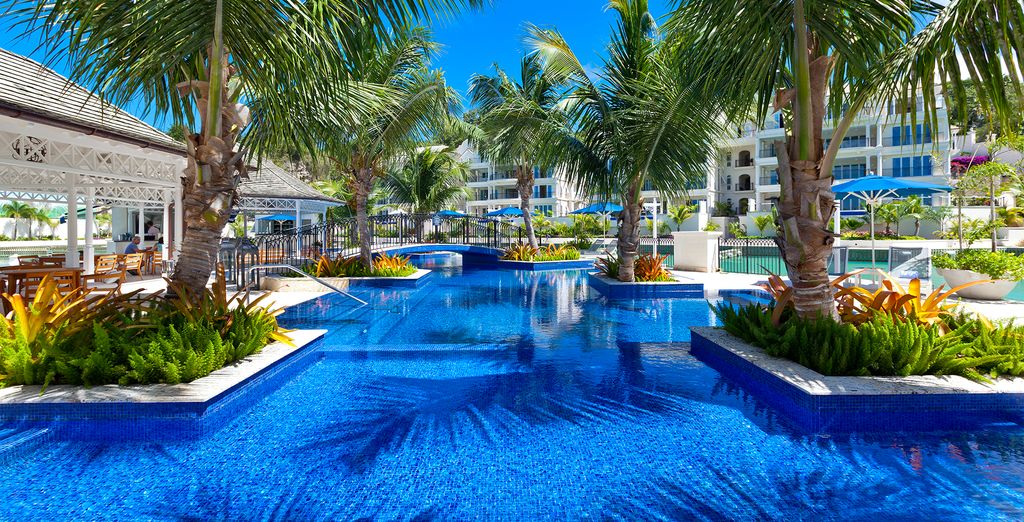 Serene and magnificent, this hotel offers beautifully designed suites overlooking the marina. Enjoy the calming sounds of the sea as you view the crystal clear waters from your covered balcony. The expansive swimming pool is inviting, as is the stunning beach. Enjoy a cooling swim or make use of world-class facilities like a yoga and Pilates studio, fitness centre and spa.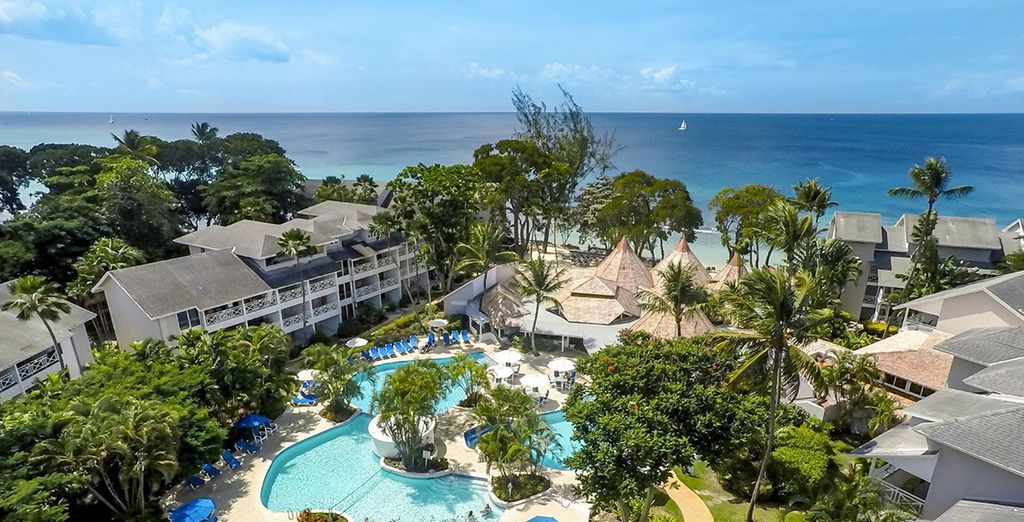 The Club Barbados offers the very best of old-style Caribbean hospitality for those who are aged 16 and over. This charming oceanfront resort features 3 freshwater swimming pools, a spa and salon and charming rooms close to tourist attractions. Stroll along the coral shore, snorkel or dive to your heart's content.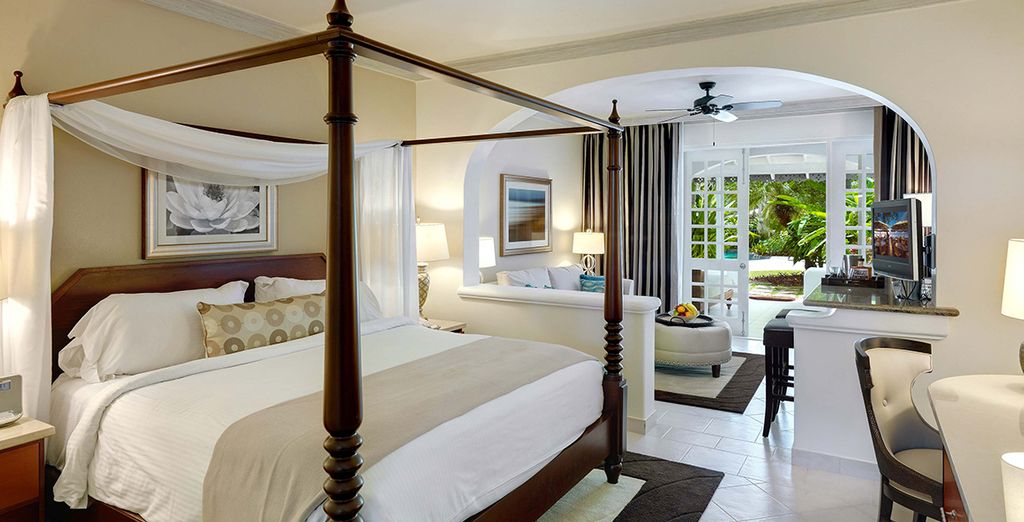 As the name suggests, the Colony Club is a colonial-style hotel, which was once a private club. Its landscaped gardens lead to the immaculate beachfront. Take a dip in a lagoon-style pool and sip a cocktail under the swaying palm trees. The rooms are modern while retaining their original Barbadian charm. Guests can retreat to the serene ambiance of the Laguna restaurant for dinner before exploring a range of activities, including bespoke excursions and fitness classes.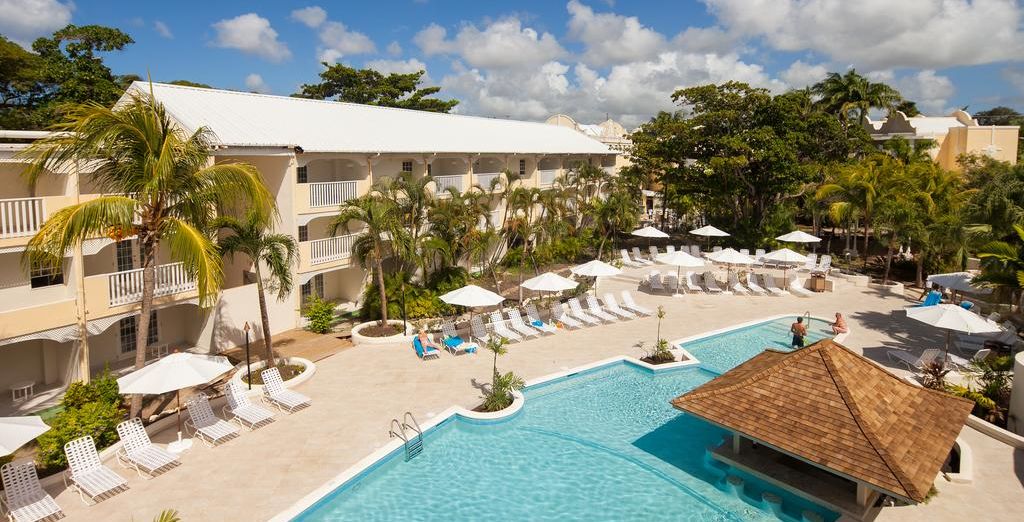 Sugar Bay offers the perfect mix of contemporary decorum and colonial-style allure. The protected lagoon location makes it intimate with calm waters. Among its complementary facilities include non-motorized water sports. Enjoy exceptional cuisine at any of the 4 restaurants or sip a sundowner at the beachfront bar as you enjoy spectacular views of the Caribbean Sea.
Services you will find at our hotels in Barbados
The most requested services often available in these luxury hotels include:
Free Wi-Fi
Flat screen TVs
Luxurious restaurants and bars
Spa treatments
Fully equipped fitness centres
Modern swimming pools
Going on holiday in Barbados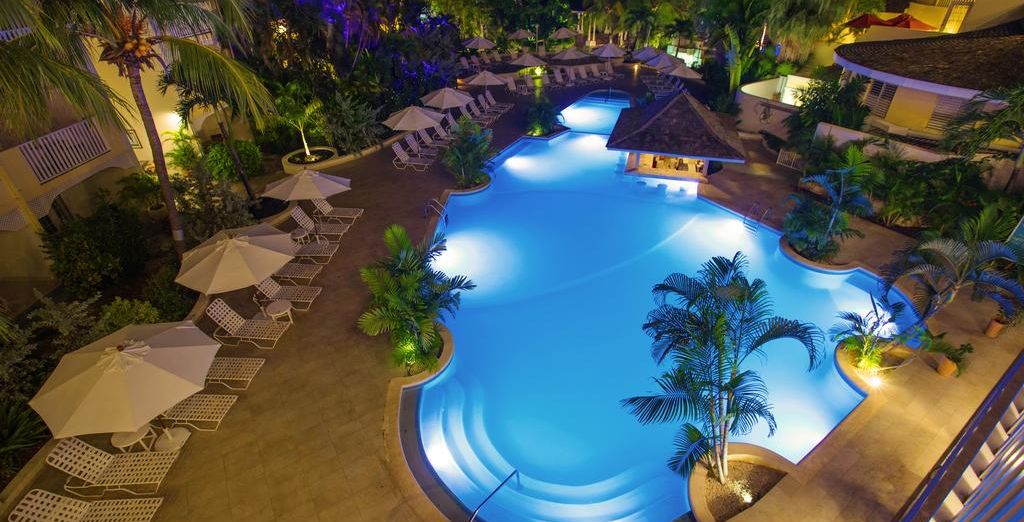 While the best time to visit Barbados is in its dry season, between December and April, you can still enjoy its tropical weather in other months when it is quieter. Food and rum are regarded as the heart of the Barbados culture. Visitors can take part in the Barbados Food and Rum Festival, which is celebrated every year. There are many other interesting events, including the famous Crop Over Festival.
Hotel offers in Barbados convenient for all kinds of travel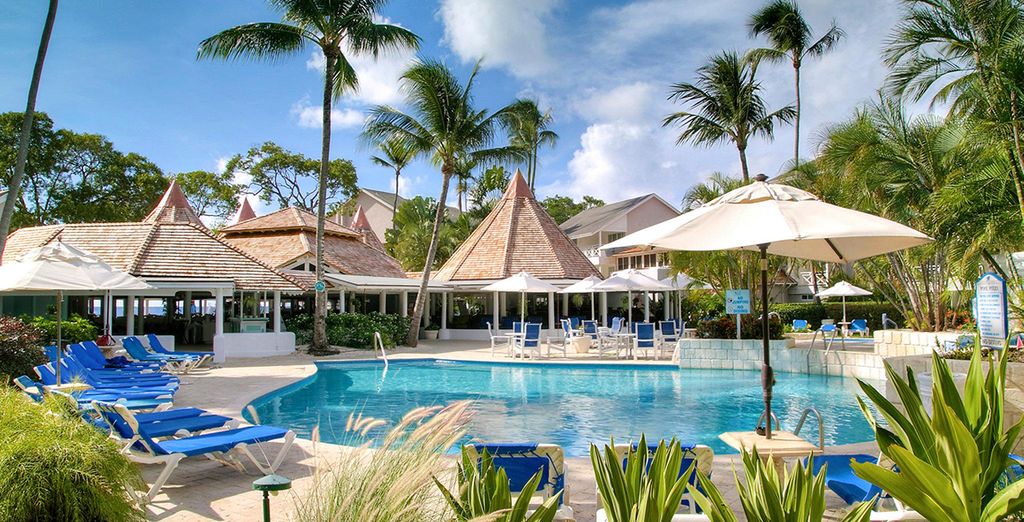 Barbados is the perfect place to go for families, couples, with friends or solo. Other than its gorgeous beaches, the region is home to striking natural attractions that adventurers can visit, such as Harrison's Cave. You can also participate in watersports like windsurfing, scuba diving, snorkelling, kite surfing and sailing. Dubbed "the birthplace of rum" there are charming pubs and bars to visit with friends to enjoy the national drink.
The range of hotels we offer at Barbados
Colonial style hotels, boutique hotels, country house hotels, beachfront hotels, luxurious villas, resorts and more.
Barbados: what should we bring for a hotel stay?
Toiletries, sandals, bathing suits, beachwear, suntan cream, shades and cool clothes.
Your best hotel at Barbados: how to get there and make your booking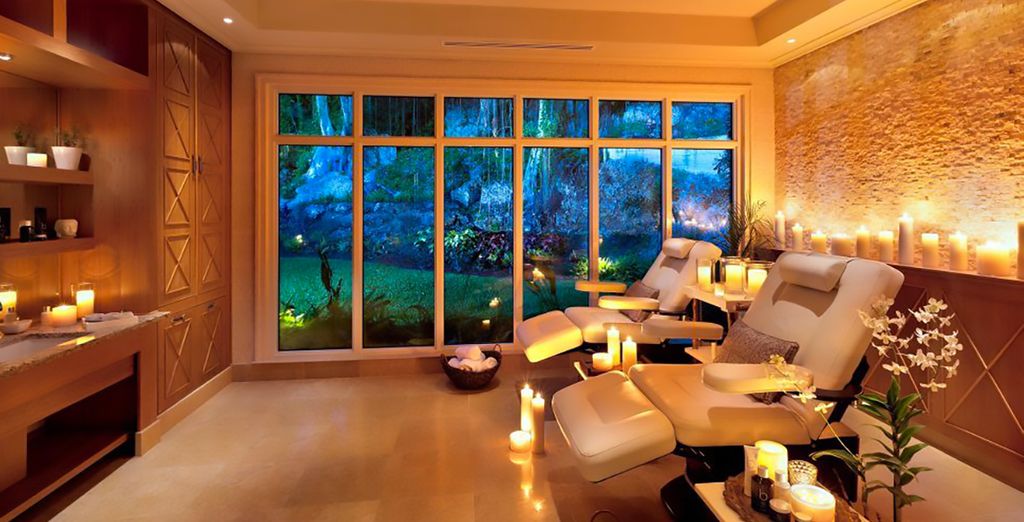 How to get to Barbados
Getting to Barbados is easier than you may think. The island country is accessible from many regions of the world, with major international airlines like British Airways, Air Canada, and American Airlines regularly flying into the region. A couple of charter airline companies also offer flights to the region in its peak tourist season. You'll typically land at Grantley Adams International Airport then get around by bus, minibus, taxi or ZR van.
How to book your hotel in Barbados
You can easily book a luxurious hotel room or a tranquil villa with Voyage Privé. We have a wide range of charming hotels and resorts to suit all needs. Take advantage of free membership and get access to members-only deals on your bookings. To register, simply visit our website and sign up to get the best offers.
The opinion of the Voyage Privé travel expert on Barbados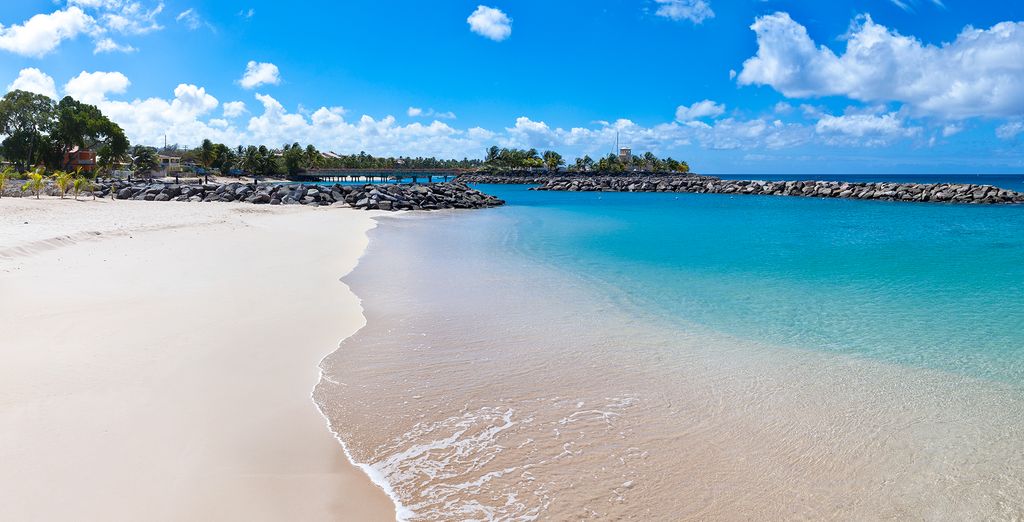 Although Barbados is but a speck on the map, the former British colony remains a tourist favourite and a leading global holiday destination. It is defined by sun, sand and sea, so it is the perfect island retreat. There are also lots of fun events for visitors to attend. The Crop Over, for instance, is an annual harvest festival where thousands gather to enjoy the Bajan entertainment and Caribbean cuisine. Foodies and rum lovers, especially, will appreciate the annual Barbados Food & Rum Festival.
Barbados, an island as tranquil as it is fun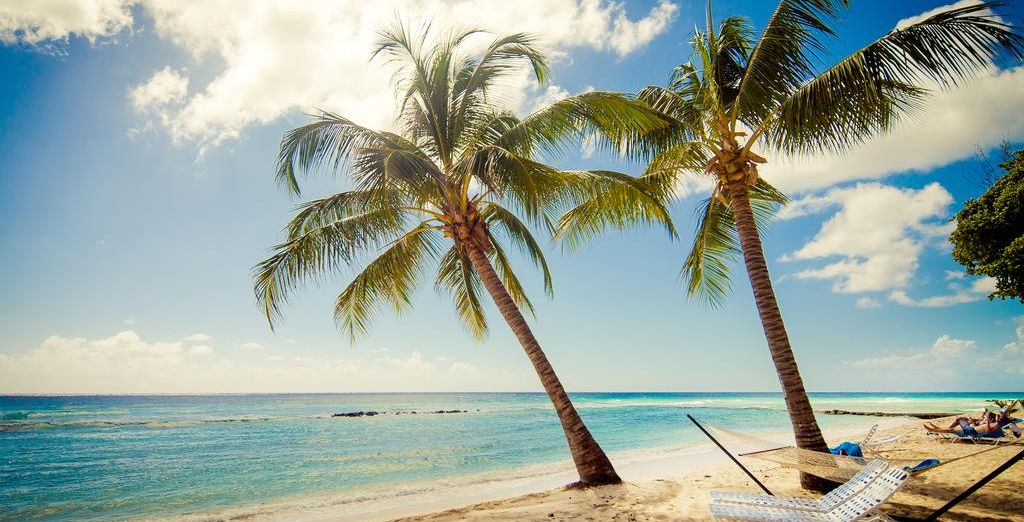 Home to clear blue waters and scenic sunsets, Barbados makes for the perfect getaway destination. Surf at the west coast's beaches, relax on the sand or swim among colourful fish. The island's array of culinary offerings is unmatched, and its world-famous rum is delectable. This dreamy holiday destination is suitable for all types of travellers. Explore our handpicked Barbados hotels and prepare for lasting memories.