The Best Time to Visit Barbados



Table of contents
When is the best time to visit Barbados?
Barbados is nothing short of a dream destination. With sugary-white sand beaches, mouthwatering local cuisine and a UNESCO World Heritage Site for a capital city, this tiny Caribbean nation has a lot to offer. Its culture is a distinctive blend of the island's British, African and West Indian roots. And you are guaranteed a warm welcome in every sense, no matter what time of year you travel.
Some seasons offer drier weather and a more bustling atmosphere than others, though. So, the best time to visit Barbados mostly depends on your travel priorities. Whether you want to unwind by the azure waters or dive below them, explore historic cities or wander through the lush natural landscape, the wonders of the island are ready to be discovered all year round.
The climate in Barbados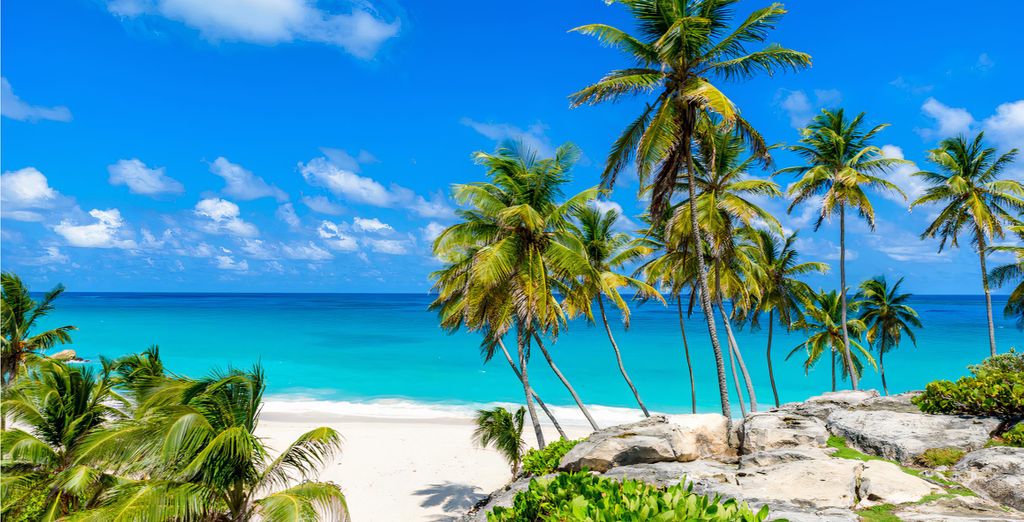 Barbados is the easternmost isle in the Lesser Antilles, a group of islands in the Caribbean Sea. Thanks to this location, it has a tropical climate all year long, with temperatures reaching around 30°C every day and becoming comfortably cooler at night. This means that whenever you plan your getaway, you will likely be able to catch some rays on an idyllic beach. Plus, there are over 80 of them to choose from, including the palm tree-lined Crane Beach, family-friendly Accra Beach and the tranquil golden sands of Gibbes Beach. The balmy weather extends to water temperatures, too, with the ocean staying pleasantly warm at around 26 to 28°C all year – perfect for snorkelling and scuba diving over coral reefs.
As with most tropical islands, Barbados has two main seasons: wet and dry. The wet season runs from June through November, when rain showers will often fall in the afternoon. However, these are usually short-lived and should not interfere too much with your holiday plans – in fact, you might even welcome the cooler temperatures that follow. Meanwhile, the dry season lasts from December to April, when you can expect endless blue skies, glorious days of sunshine and blissfully warm weather.
Timing your trip with the seasons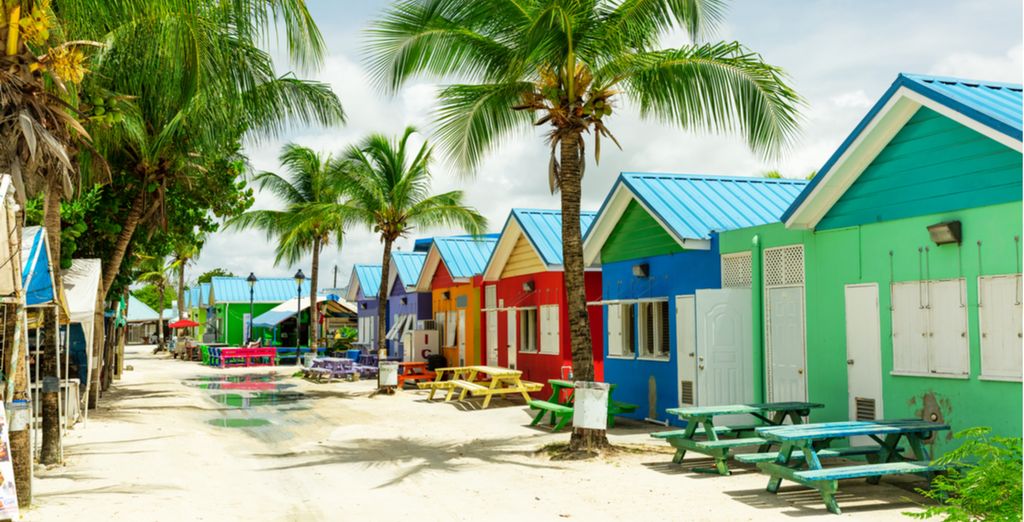 As a truly year-round destination, the best time to visit Barbados largely depends on your personal holiday preferences. Peak season coincides with the dry season from December to March, which is when you are guaranteed the best possible weather for your trip. Rainfall and humidity are both lower at this time of year, and days are pleasantly warm without being sweltering. This season is ideal for lounging on a pristine beach or zooming across the waves on a jet ski.
The rugged Bathsheba Beach on the Atlantic side of Barbados is fantastic for surfers looking to catch some waves, while Brownes Beach boasts a number of shipwrecks and technicolour marine life in the bay to keep scuba divers and snorkelers happy. Windsurfers and kite surfers will want to head to Silver Sands on the south coast to make the most of the often perfect wind conditions there.
Unsurprisingly, tourist numbers tend to be higher during the dry season. So, if you are hoping to have a peaceful getaway and a beach to yourself, you might prefer to travel in the wet season or the border between the two. There are typically fewer visitors during these times at key attractions, such as the majestic underground caverns of Harrison's Cave or the lush green grounds of the Andromeda Botanic Gardens. On the other hand, those who wish to immerse themselves in the island's buzzing nightlife may well enjoy the hubbub of visiting during peak season.
In essence, the best time to visit Barbados is whenever it is most convenient for you. Whichever season you choose to travel in, you can stroll the historic shopping streets of the capital, take a rum distillery tour to sample some of the island's most famous creations or eat your fill of authentic Bajan cuisine.
Vibrant festivals and colourful celebrations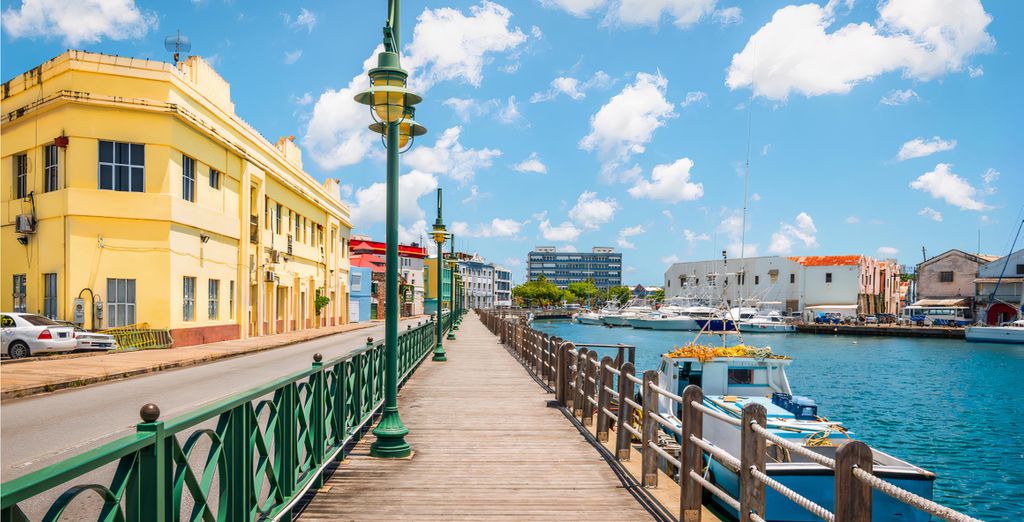 The Barbadian calendar is bursting with all sorts of events that could add extra flavour to your trip. Of these, Crop Over is the most significant, diverse and exuberant. It is a three-month celebration of the island's culture and heritage, culminating in the Grand Kadooment parade. Expect a vibrant event packed with costumed dancers, local music, dazzling fireworks and parties that continue late into the night. Meanwhile, foodies will love the Barbados Food and Rum Festival, which takes place in November. It is an ideal opportunity to sample both local and international culinary delights. If music is more your forte, the week-long Barbados Reggae Festival in April attracts world-class performers to the stage from all around the globe.
What to pack for your trip to Barbados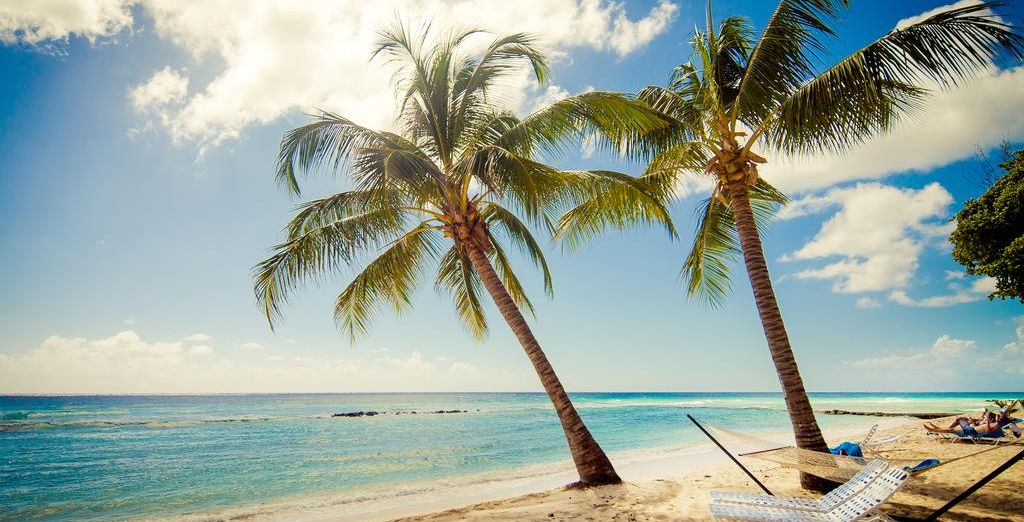 Whichever month you choose to visit Barbados, filling your suitcase with the right clothes and other accessories will help you have the best possible vacation. Here are our top packing tips for the perfect Caribbean holiday:
Lightweight clothing, such as loose tops, dresses and shorts to stay cool in the warm weather
Smart-casual outfits for evenings out (some hotels and other high-end establishments do have dress codes)
Sunglasses, swimsuits and flip-flops for relaxed days at the beach
Sun hat and sun cream to protect your skin
A little umbrella and/or a light rain jacket if travelling during the rainy season
Insect repellant
Comfortable shoes for sightseeing days
One other point to bear in mind is that it is illegal to wear camouflage clothing in Barbados – including for children – unless you are a member of the military. As such, it is best not to bring any items with this pattern to the island.