The 5 Best Hotels in St Lucia 2021/2022



Table of contents
The Top 5 Hotels in St Lucia
Thinking of booking the perfect Caribbean getaway? Well, whether it's luxury, modernity, or a relaxing resort spa that you're after, you'll be glad to know that Voyage Privé has you covered when it comes to St Lucia hotels!
Our best hotels in St Lucia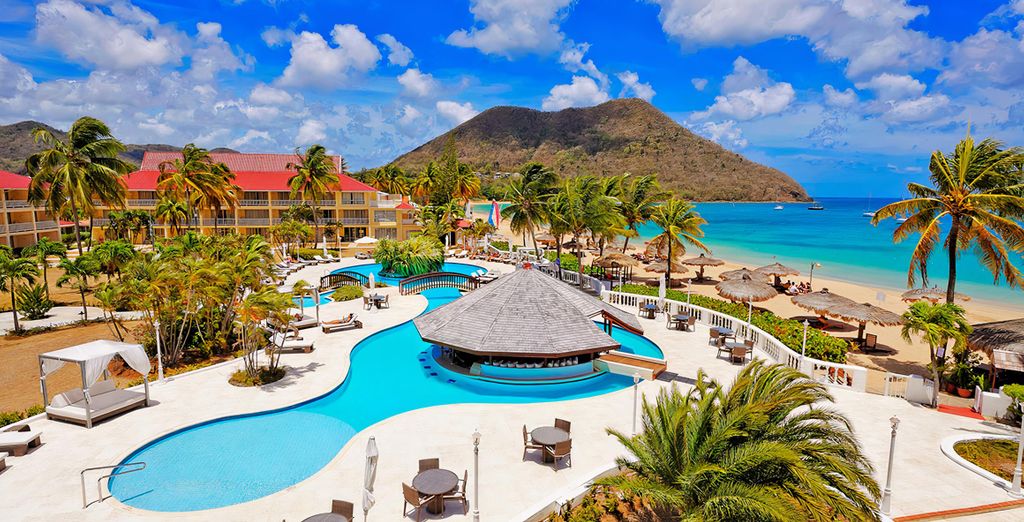 As part of a stunning beachfront resort, this hotel offers you the opportunity to enjoy the outdoor pools, lounge at the beach, relax in the spa or take a trip to some of the island's most amazing attractions. Choose between two room types, each of which comes with a balcony. Located near the bustle of Rodney Bay, you'll find plenty to keep you entertained.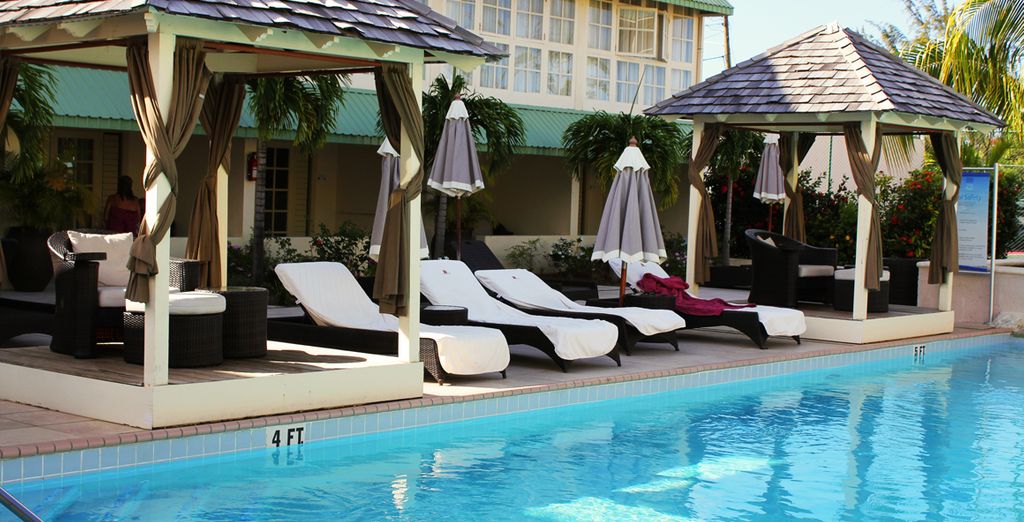 A mere 100 yards from Reduit Beach, Blu St Lucia is perfectly placed for rest and relaxation. With sights including the Pitons, Sulphur Springs and Diamond Falls Botanical Gardens nearby, you can unwind in comfort and take advantage of the amazing St Lucian hospitality. Rooms are stocked with Molton Brown toiletries and in-room high-speed Wi-Fi to add even more luxury to your stay.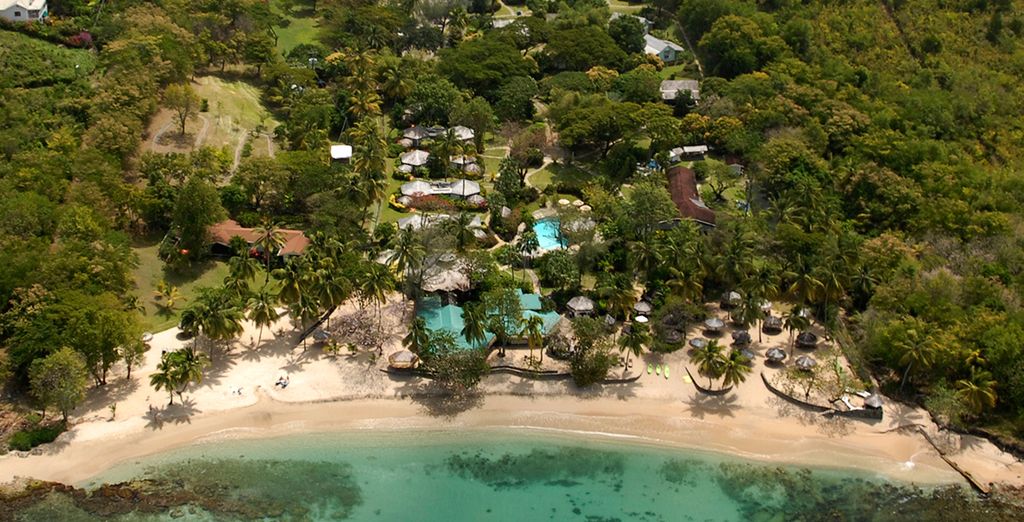 A tropical garden situated right on the ocean, East Winds is one of St Lucia's best-kept secrets. Home to what is arguably the finest beach on the island, accommodation takes the form of cottages scattered throughout this tropical wonderland. All-inclusive packages ensure you have every base covered, from 4-course dining every evening to top-notch entertainment, with island excursions available upon request.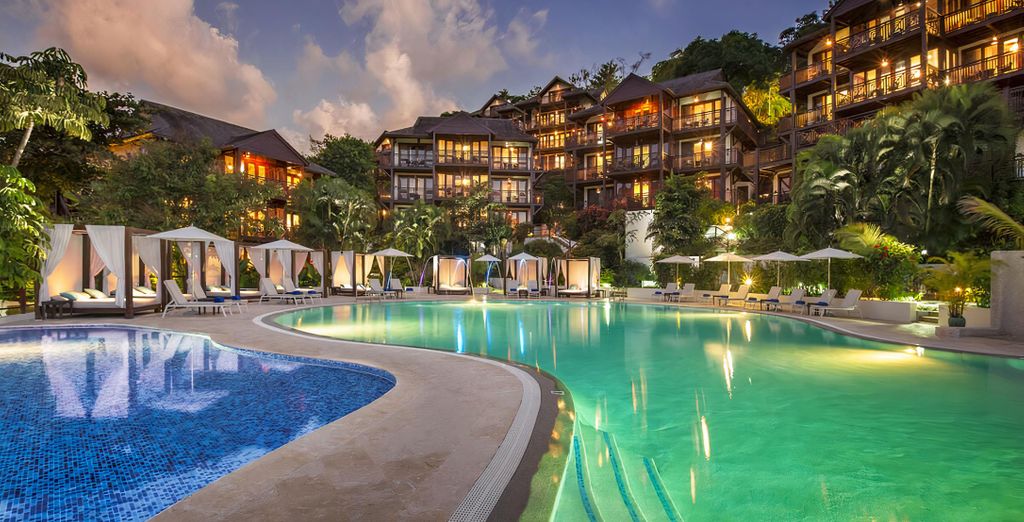 As soon as you check in to your Junior Suite, you'll be immediately at one with nature. Located right in the middle of a gorgeous bay, you'll see surrounding green hills and resort gardens from your windows. Crystal clear turquoise waters are only a few steps away, and there is a multitude of on-site amenities to be enjoyed. These include a spa and fitness centre, two infinity pools (with a swim-up bar), a rum cave and all sorts of water activities.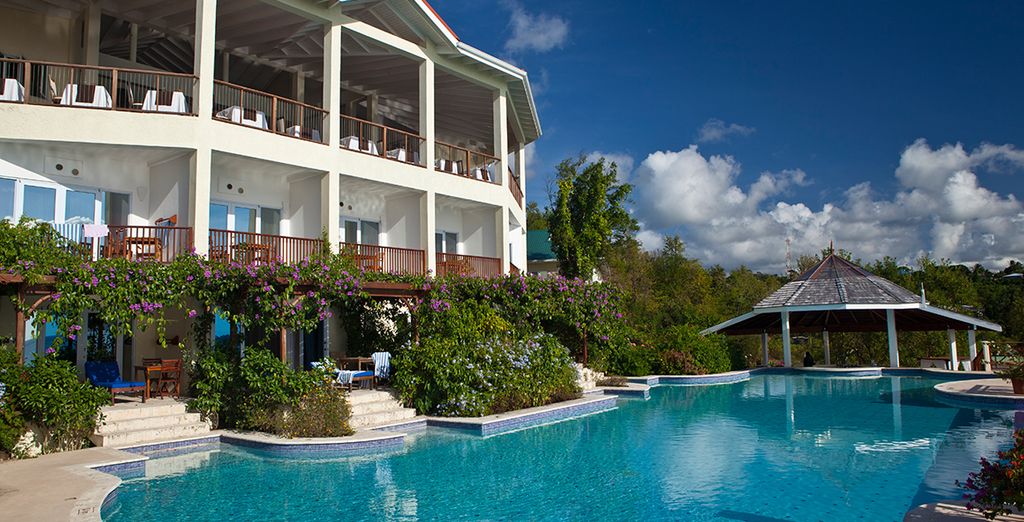 This hotel is located in one of the more idyllic spots of the island, the bay of Bonaire. Considered St Lucia's "new gold coast," it offers stunning views of the tropical hillside. Only 5 minutes from the bustle of Rodney Bay Village, Calabash Cove takes romance to new heights with a secluded white sand beach, accommodations with private Jacuzzis and candlelit dinners on the custom-designed boardwalk.
Services you'll find in our hotels in St Lucia
24-hour reception
Concierge services
Free Wi-Fi
Laundry service
Multilingual staff
Excursion assistance
Porter services
Wedding services and facilities
Going on holiday in St Lucia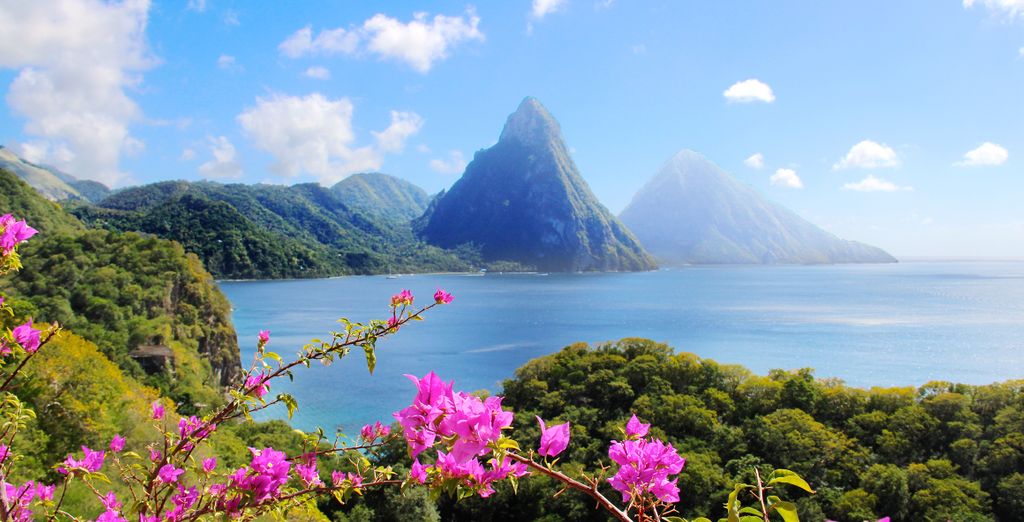 The high season runs from mid-December to mid-April. Obviously, this is also the busiest and most expensive time of year; to avoid the tourists and get a great deal, consider visiting St Lucia during June to November's "wet"" season instead. For the best of both worlds, travel between mid-April and June when there's plenty of availability, lower prices and fewer crowds. Remember: while it's typically hot in the day time, the evenings can get a bit chilly, and there's always the chance of tropical rain.
Hotel offers in St Lucia convenient for all kinds of travel
Whether you're travelling with family or friends, looking for the perfect romantic getaway, or planning a solo holiday of total escapism, there's St Lucia hotels to suit. From wellness spas to wedding locations, Voyage Privé has you covered.
The range of hotels we offer at St Lucia
Spa hotels
Romantic hotels
Beach hotels
Mystery hotels
Boutique hotels
What should we bring for a hotel stay?
Clothing that you can layer
Toiletries and sunscreen
Charging cables and power adaptors
Bug spray
Local currency (EC Dollar)
Your bathing suit!
Your best hotel at St Lucia: how to get there and make your booking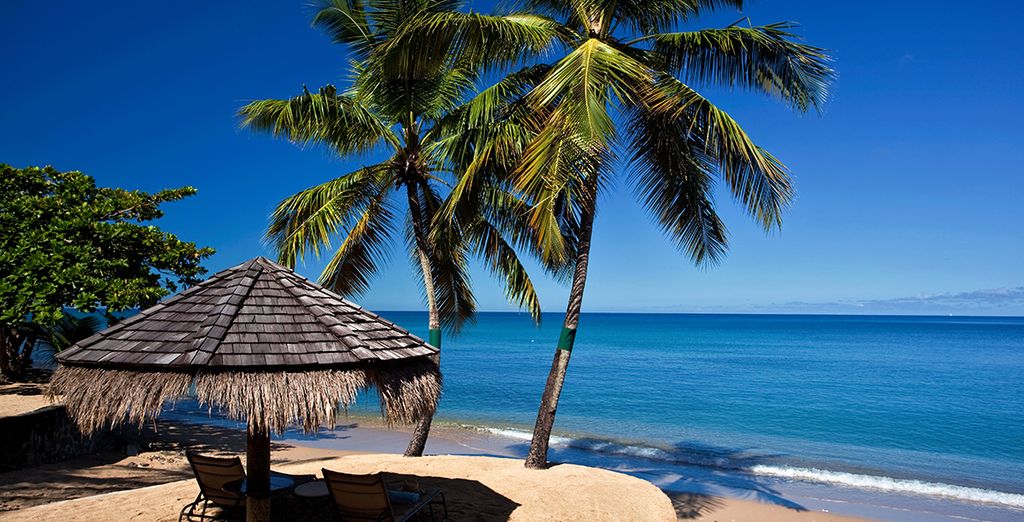 How to get to St Lucia
Direct flights to St Lucia are available from many European cities, with a London Gatwick – St Lucia Hewanorra flight typically taking around 8 or 9 hours. Transfers between the airport and accommodations are included in the overall cost of your package, so you can sit back, relax, and leave the finer details to us.
How to book your hotel in St Lucia
Voyage Privé offers exclusive deals where members can enjoy as much as 70% off the overall cost of their booking. Registration is free, so simply sign up to enjoy excellent discounts on your next luxury St Lucia hotel stay. Recommended accommodations are listed on our homepage, or you can use the filter function to search for a gem.
The opinion of the Voyage Privé travel expert on St Lucia
As Caribbean islands go, St Lucia is one of the highlights. With gorgeous green mountains and crystal clear turquoise waters, as well as a rich culture that permeates every inch, there are few places in the world quite like it. Enjoy beautiful beaches and vibrant nightlife, as well as traditional fishing villages and natural rainforests. From the latest in luxury to untouched, centuries-old mother nature, you'll never run out of things to see and do.
St Lucia: a pristine and bountiful treasure in the heart of the Caribbean

St Lucia isn't just beautiful views – there are major events peppered throughout the year that really shouldn't be missed. These include St Lucia Jazz, a yearly jazz festival held at the Pigeon Island National Landmark each May; St Lucia Carnival, the biggest celebration of the year, held between June and July; St Lucia Food & Rum Festival, a September event to sate every appetite, and Jounen Kweyol which is held each October to pay homage to the island's Creole roots. Whenever you choose to visit, St Lucia will not disappoint."