The Best Time to Visit St Lucia



Table of contents
When is the best time to visit St Lucia?
There are more than 7,000 islands in the Caribbean, which makes choosing just one for a holiday very difficult. But if you are looking for year-round sun, luxury resorts and a vibrant atmosphere, St. Lucia is the island for you.
The best time to visit St Lucia for sunshine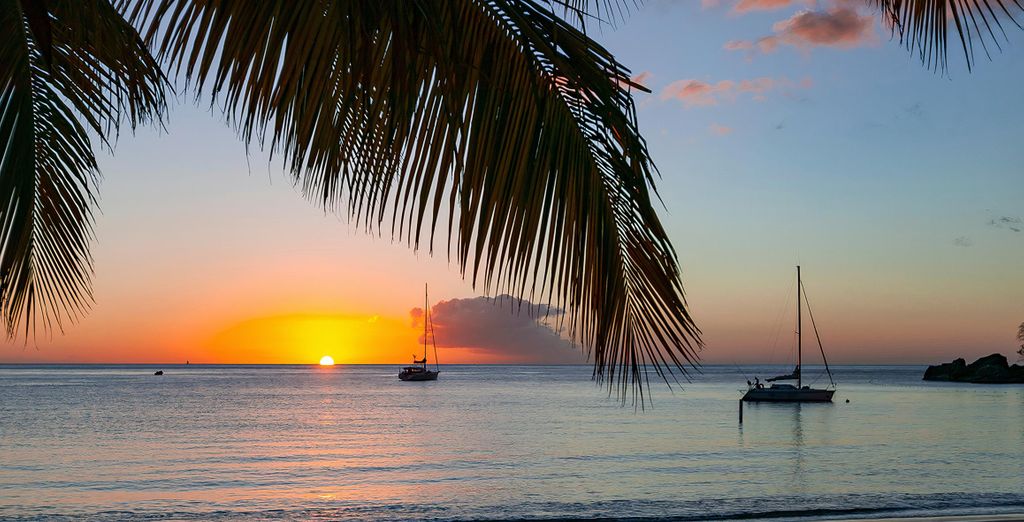 St. Lucia is located in the eastern Caribbean Sea. The island has a typically Caribbean climate, with a lot of sun and year-round average daily temperatures of around 29°C to 31°C. Like other tropical regions, St Lucia has two main seasons – a dry season and a wet season. The dry season lasts from December to May, while the wet season runs from June to November. However, even during the wet season, there are many hours of sunshine each day, and the temperatures remain warm.
If you are after maximum heat, then the best time to visit is from mid-August to the end of October, when temperatures rarely fall below 31°C. However, March sees the most sun, with around ten hours of sunlight each day.
The months of Mid-April to June are considered the shoulder season in St Lucia. At this time of year, you can still find good deals on airfare and accommodation, as well as fewer crowds. At the same time, the weather is still beach-worthy. It is the perfect time to come if you crave a quieter holiday.
The best time to visit St Lucia for nature lovers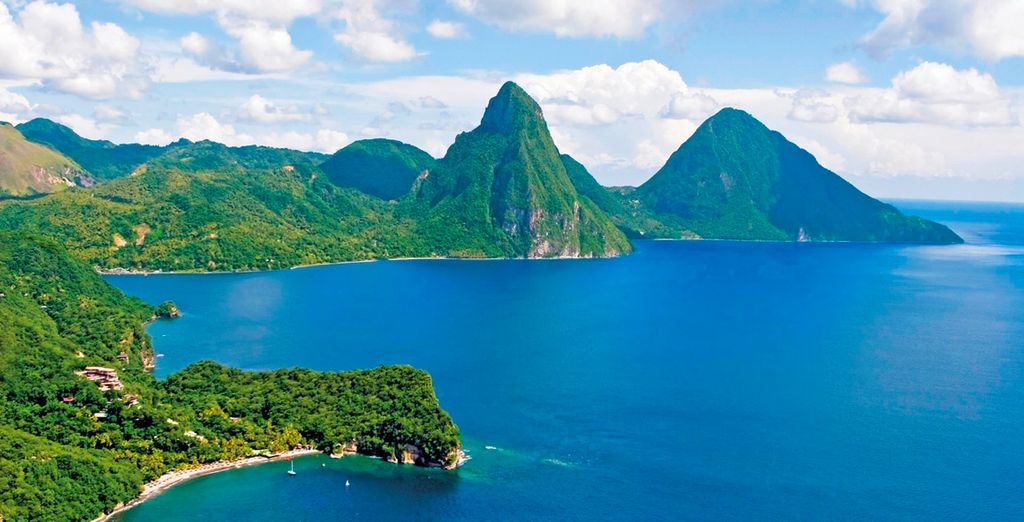 Notable for the Caribbean, St Lucia is graced with spectacular mountains and volcanic peaks. This also means more rainfall. However, the upside of the rain is that St Lucia has lush vegetation and is a haven for wildlife. Located between the cooler climates of North and South America, St Lucia attracts birds from both continents. North American species arrive between October to March, while South American birds flock here from May to September.
The island is home to a number of rare bird species, including endemic species not found anywhere else in the world. These include the St. Lucia Pewee, St. Lucia Warbler and the St. Lucia Oriole. One of the best times for twitchers is during January to April, which is breeding season on the island.
In addition to the many land-dwelling animals on St Lucia, the seas are also filled with a variety of life. Dolphins are resident throughout the year, humpback whales migrate past the island from January to April, and leatherback, hawksbill and green sea turtles nest on several of the island's beaches between March to August.
The best time to visit St Lucia for parties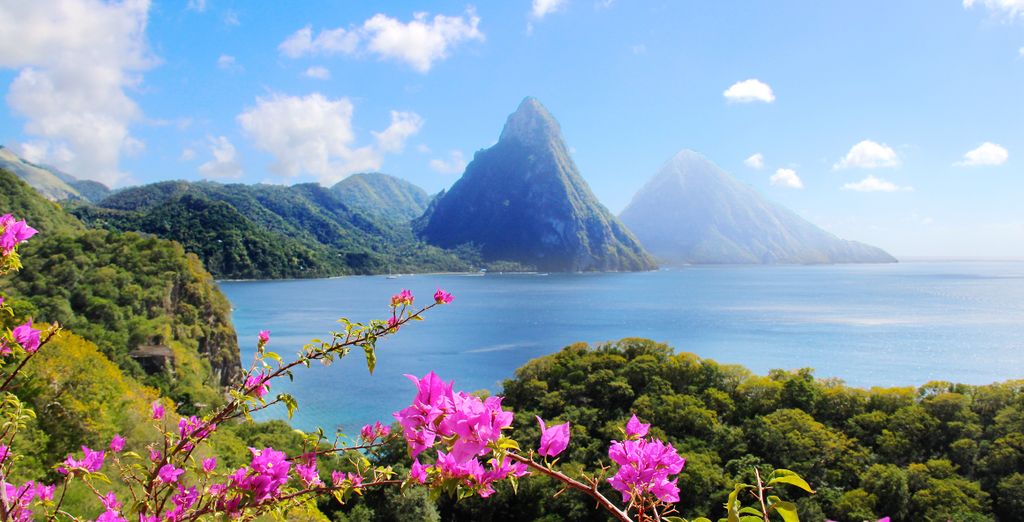 St Lucia is known for its year-round party spirit, with weekly street parties occurring throughout the year. Friday nights in Gros Islet are street party nights. From around 7 pm onwards, the streets are lined with food stalls offering Caribbean specialities and huge coolers full of local beer. Music and dancing continue into the small hours, so come prepared for a late night.
A slightly quieter time can be had at the Anse La Raye Fish Fry Friday. The streets of this small fishing village, just south of Marigot Bay, are blocked off every Friday and filled with vendors selling local fish dishes.
Other major events on the island include Carnival in July, which sees the year's biggest street parties on the streets of Castries with music, parades and colourful costumes. At the end of October is Jounen Kweyol, or Creole Heritage Day, which pays homage to St Lucia's Creole roots. This annual event showcases the best of Saint Lucian food, music and fashion.
Music lovers should head here in May for the St Lucia Jazz festival, one of the oldest festivals in St Lucia, which includes both local and international acts. In August, the island hums with the sounds of reggae and hip-hop with the Roots and Soul Festival, which also highlights Afro-punk and R&B artists. Or, if your tastes lean towards food and drink, do not miss September's Food and Rum Festival, when the top Caribbean chefs and rum producers offer up unique dishes and cocktails.
Visiting during hurricane season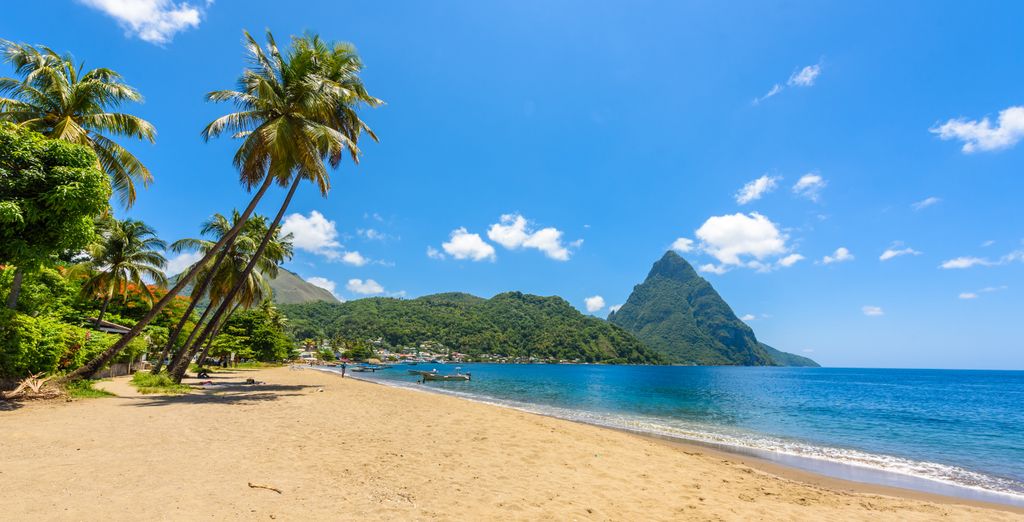 Rainfall in St Lucia is heaviest during the wet season, which runs from June to November. But it usually comes down in brief, heavy bursts, followed by sunshine. Many people enjoy visiting during the wet season because the island is especially green and prices tend to be lower.
However, the wet season is also hurricane season, and although the risk of severe hurricanes and tropical storms is smaller than on other Caribbean islands due to St Lucia's location, they do hit here every few years. If you are travelling to St Lucia during hurricane season, make sure you have travel insurance that includes hurricane coverage. Some resorts also have hurricane guarantees, which means they will compensate you with another stay if you are at the resort while a hurricane hits.
Peak tourist season in St Lucia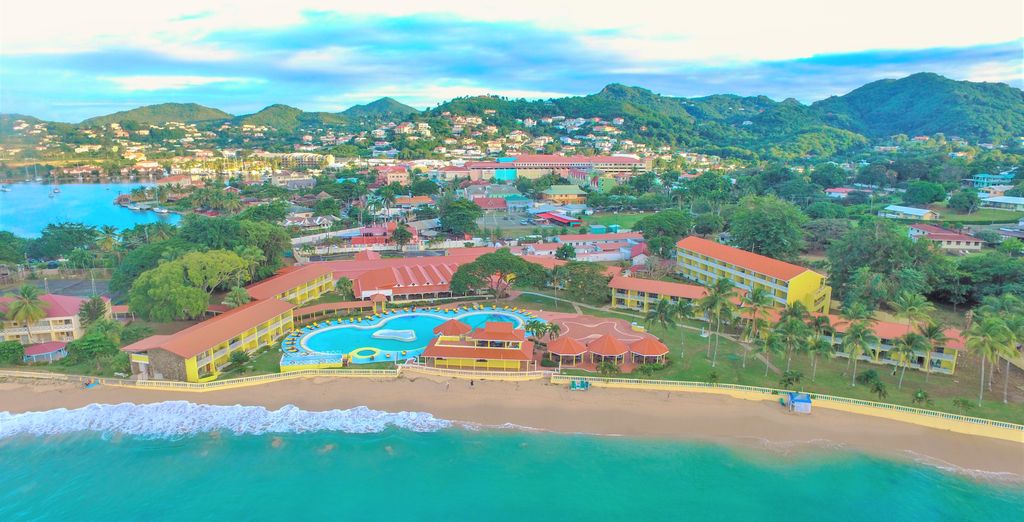 Two of the busiest months of the year to visit St Lucia are December and January. This is when many people opt to escape the cold weather in North America and Europe and enjoy their Christmas and New Year's holidays in the sun. St Lucia has its own Christmas, or Jouvert, food traditions, such as lamb instead of turkey or ham for Christmas dinner. And do not miss the chance to try St Lucian black cake, made of rum-soaked ginger, nuts, cherries, and prunes for dessert. On Christmas Eve, locals start the festivities by attending midnight mass, before hitting the all-night street parties to welcome in Christmas morning. And in the lead-up to Christmas, another local tradition is 'bursting the bamboo', where the hollow end of bamboo canes are stuffed with kerosene-soaked rags and lit, causing the canes to burst and pop like firecrackers.
The annual Festival of Lights and Renewal, on December 13th, is another notable celebration. Along with fireworks, rum and plenty of food, the real highlight is a lantern competition. Here, both locals and visitors make and light colourful lanterns, and this is followed by the switching on of the island's Christmas lights. Be aware, though – December and January are also the most expensive times to visit and places book up well in advance. If you are planning a Christmas holiday in St Lucia, make sure that you book ahead.
What to bring for a holiday to St Lucia
With St Lucia's year-round heat, deciding what to pack relates more to which activities you are planning than on the time of year. Are you planning to relax on the beach, or head inland and explore the mountains and rainforests? Your answer should impact your packing choices.
For beach holidays:
Bathing suit and beachwear, such as sandals, etc.
Lightweight clothing for warm weather, such as shorts (and outfits you can dance in)
Sunscreen, sun hat and insect repellent
Umbrella and a light raincoat for the rainy season
Lightweight sweater or wrap for evenings
For activity holidays:
Hiking boots or sandals
Binoculars
Gear for the water sport of your choice
Quick-drying hiking trousers and shorts for rainforest walks