Join for free
Save up to 70% on UK countryside stays, European city breaks & exotic beach holidays.
More than

7.3 million

people have already trusted us with their holidays!
Member-only rates & exclusive perks
Save up to 70% on luxury travel
A reliable team, 7 days per week
Tours Around the Lake District
The Cumbrian lakes are the United Kingdom's most popular national park for a reason. This unique haven is a UNESCO World Heritage site and home to an abundance of natural beauty, wildlife and cultural heritage that has inspired adventurers and poets alike. Protected since 1951, the park's makeup of patchwork valleys, lakes, mountains and fields are a must-visit for lovers of the great outdoors.
The Voyage Prive travel expert's opinion on travel to the Lake District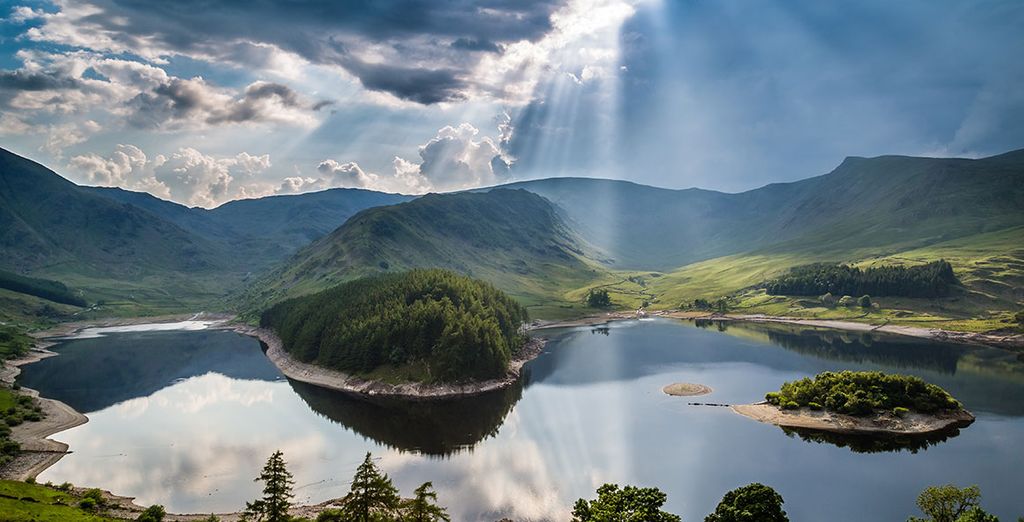 It's a given that any self-respecting hiker will have made a visit to the Lakes a priority, but it's not just a trip designed for the adventurous among us. Lovers of great scenery will appreciate the myriad opportunities for some of the most dramatic views available anywhere in Britain, made even more so by the frequently unpredictable weather. The Lake District also offers an idyllic escape for those in pursuit of some serenity, surrounded by stone cottages and afternoon teas. The diversity of the Lakes make for perfect romantic getaways, adventure holidays and family tours.
Top 5 things to do/see in the Lake District
Summit England's Highest Peak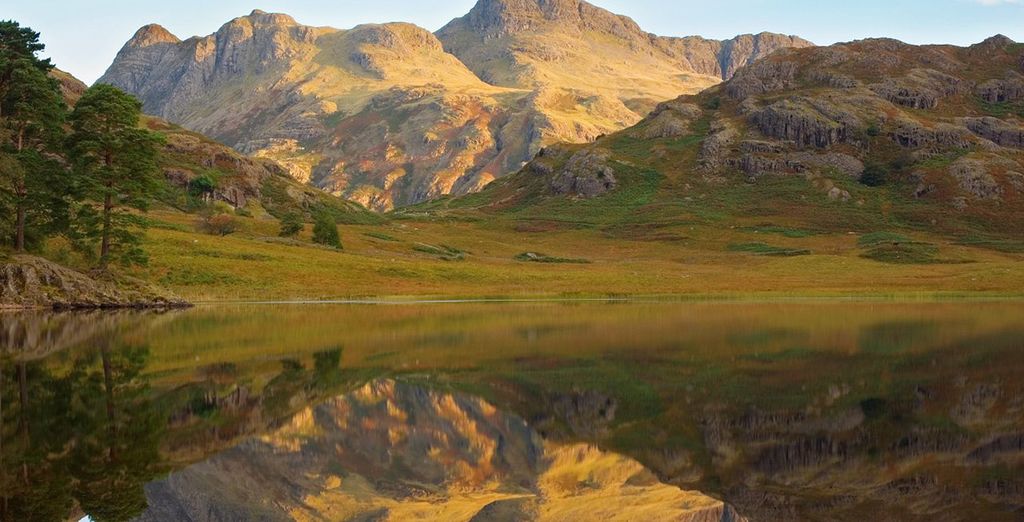 Fancy a challenge? Scafell Pike is an adventurous day of work for even the most experienced hikers. England's highest mountain summits at 978 metres, providing extremely rewarding views as far as Wales, Scotland and even the Isle of Man on a clear day.
Discover the lakes by boat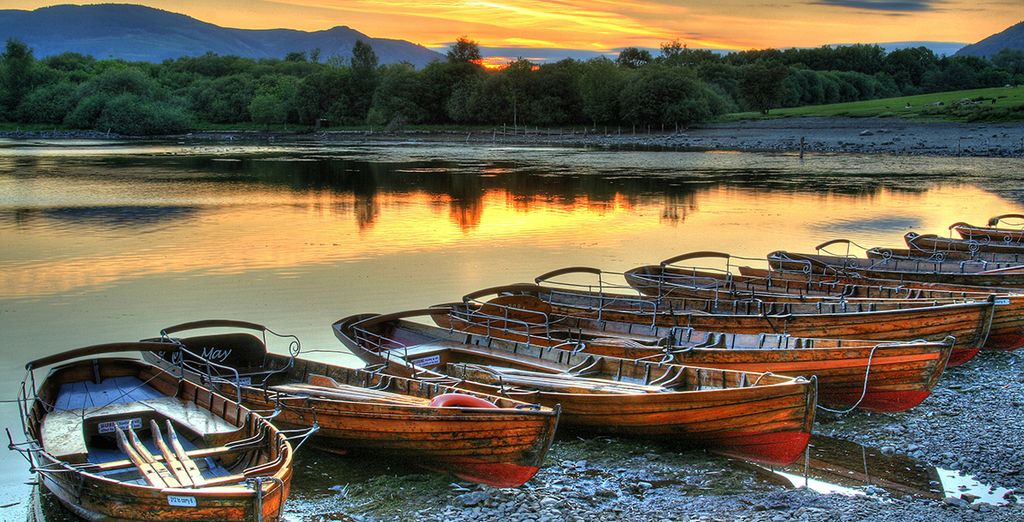 Take a day off after a gruelling hike to enjoy a boat tour around Lake Windermere and the islands. No trip to the Lake District is complete without some time spent aboard, and thankfully there are a huge number of options to suit any preference. Cruise around the largest natural lake in England on a private boat for the day, or else hop on and off the open deck of a steamer, interspersing the ride with jaunts into the hills.
Walk with Wordsworth
Get inspired on a visit to Dove Cottage, the Lake District home of the famous wordsmith William Wordsworth set in the picturesque village of Grasmere - described by Wordsworth himself as "the loveliest spot that man hath ever known". The family burial site is located nearby the cottage, along with the Wordsworth museum and art gallery. After all that, you'll no doubt need an afternoon pick me up at any one of Grasmere's delightful tea rooms.
Uncover ancient secrets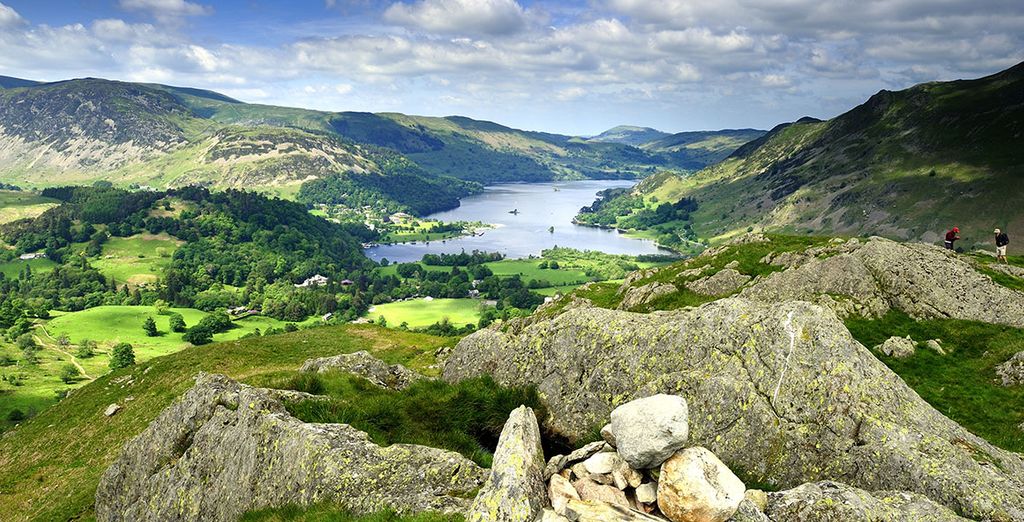 Stonehenge may take all the plaudits as far as British stone circles go, but the Lake District guards its secrets more closely. The Castlerigg stone circle is comprised of 38 stones, believed to be set around 3000BC. Set against a beautiful backdrop of snow-capped peaks, the site is one of the nation's oldest archaeological significances and is yet to be fully excavated. Who knows what history may lie beneath?
Indulge in locally crafted spirits
Cap it all off with a visit to the Lakes Distillery, a bastion of local produce that's turned into whiskey, gin and vodka. A fairly recent introduction to the park, the Distillery opened in 2014 and has quickly become popular for its top-notch tours and tastings, cuddly on-site alpacas and a rather tasty attached restaurant!
Where to stay in the Lake District? The right private travel plan
The Lake District offers a range of accommodation options that will provide for all needs, but we've selected a few of our most recommended luxury options with up to 70% off via Voyage Privé.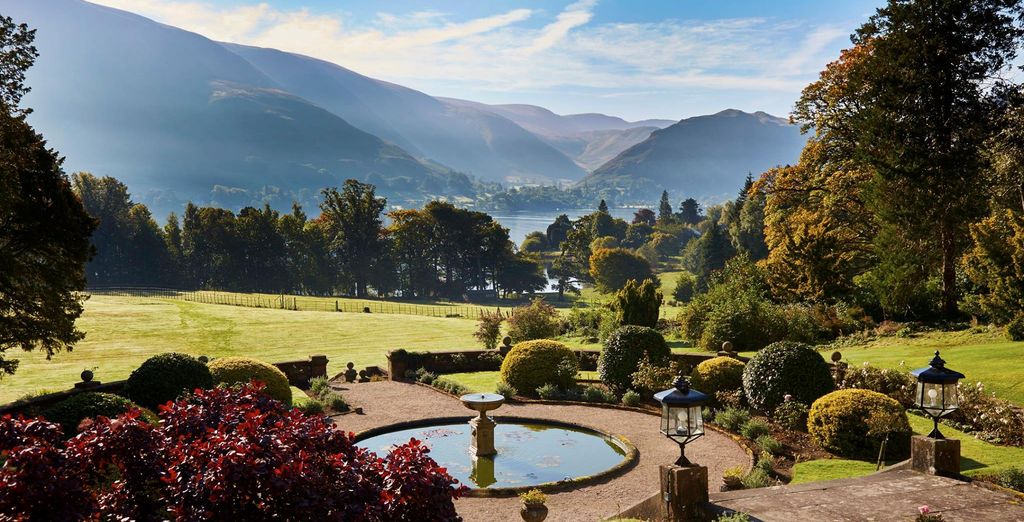 Peering out onto the majestic Ullswater Lake and surrounded by immaculate green fields, the 200-year-old 4* Macdonald Hotel Leeming House offers the perfect English countryside retreat. A former winner of Hotel of the Year, here guests can soak up the charming rural setting and indulge in myriad Lake District activities. What's more, The Macdonald is dog-friendly too!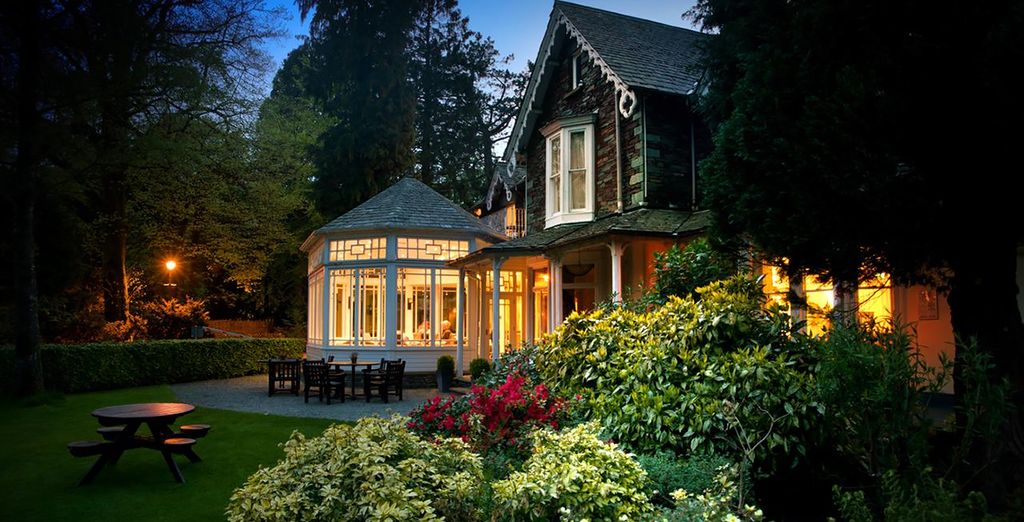 Nestled in the stunning landscape of Wordsworth's beloved Grasmere sits The Forest Side. This elegant 4* country house exudes fairytale Gothic charm. Home to just 20 elegant rooms with furnishings and designs by renowned designer James Mackie, this is a truly decadent escape. To make your stay even more special, the hotel is home to its very own Michelin-starred restaurant, serving superb cuisine with fresh local produce.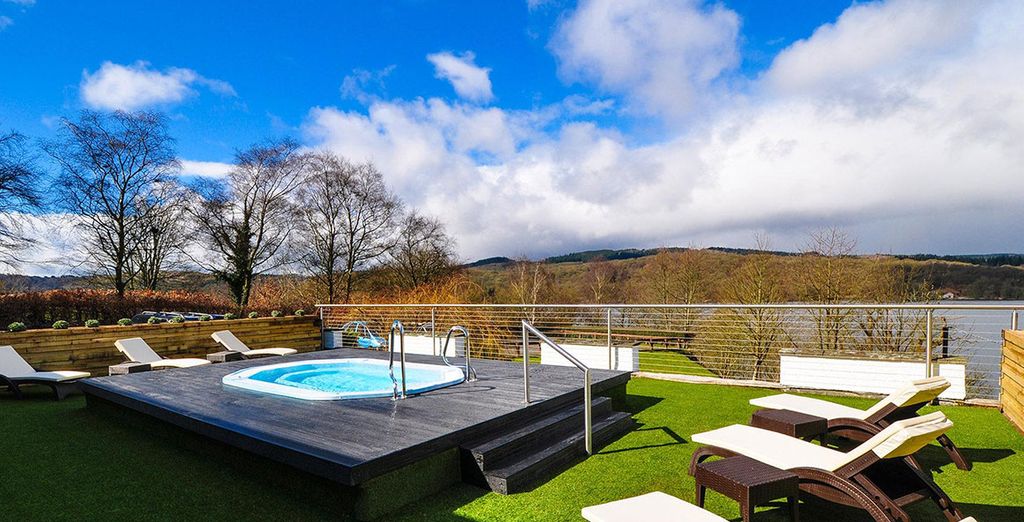 Hospitality to delight is guaranteed at the Beech Hill Hotel & Spa. With fantastic food, unbelievable views and careful consideration for your every comfort, Beech Hill is proud to call itself Windermere's most distinctive 4* hotel. Each of the 57 bedrooms has cosy interiors and provides a comfortable retreat for your Lake District getaway. The fabulous Lakeview Spa offers unique views of Windermere and the distant snow-caps whether you're soaking in the vitality spa pool or swimming lengths in the indoor pool.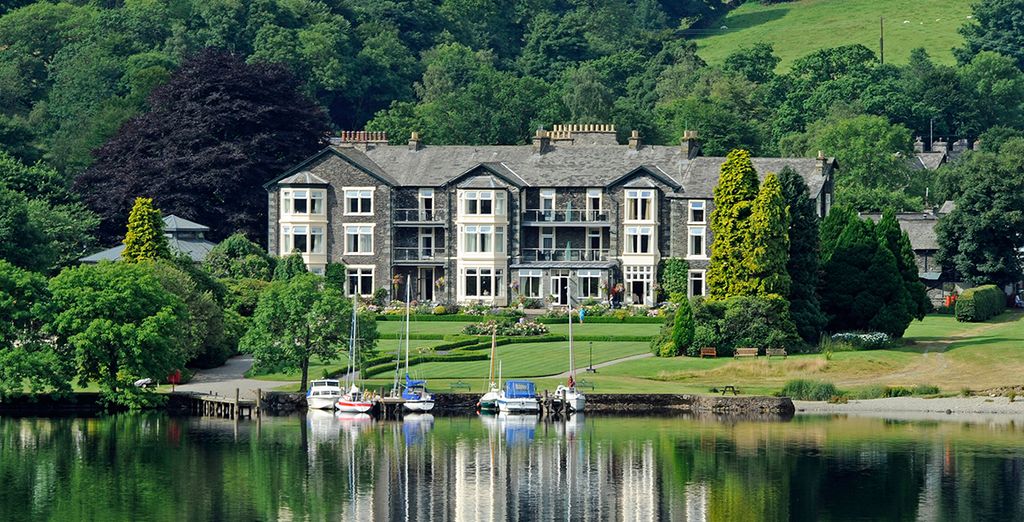 For the quintessential British Inn stay, you can't go wrong with the 4* Inn on the Lake. This superb hotel in Glenridding boasts one of the most remarkable surroundings in the Lake District. Set in 15 acres of grounds with lawns reaching to the coasts of Lake Ullswater, the Inn on the Lake offers 47 en-suite rooms with most giving stunning views of Lake Ullswater or out over the inspiring Helvellyn mountains.
Practical information about the Lake District
What is the weather in the Lake District?
The lakes are infamous for their temperamental weather, so pack with all seasons in mind. Specifically, it rains a lot so be sure that a rain jacket is included in your luggage! It's important to remember some running shoes too, if not proper hiking boots. Between the rain, the rocky terrain and the cobbled streets, comfortable footwear is crucial for Lake District tours.
We also recommend booking your accommodation in advance! Accommodation gets booked up quickly, especially in the summer high season when the weather is most ideal. Booking in advance with Voyage Privé provides you with access to some of the Lake District's most exclusive hotel offers.
What budget to plan?
The average daily cost for touring in the Lake District is £65 per person. We recommend erring on the safe side and expecting to spend above this, especially as we advise travelling with an open mind towards trying some of the local cuisine! Popular local specialities include Kendal Mint Cake, damsons, and the most indulgent toffee sticky pudding you'll ever have the pleasure to savour.