Booking Offers in Palma de Mallorca



Table of contents
Do you want to stay in Palma De Mallorca for your next trip? Here are our best plans to find the top hotels at the best prices.
Discover our top 10 hotels for Palma De Mallorca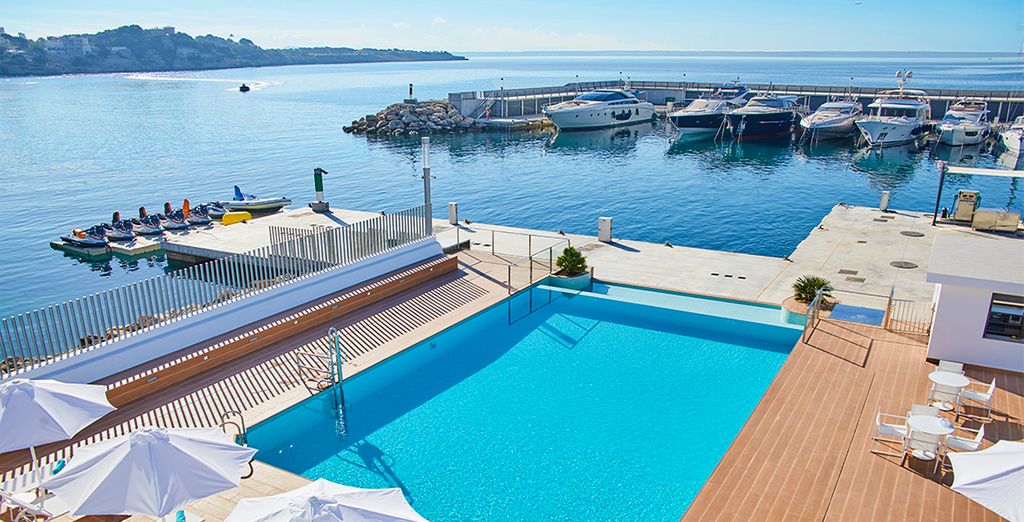 Situated just ten minutes away from Palma's Old Centre, this hotel is perfect for watersports lovers, with both self-led and instructor-led nautical activities in abundance! With just 21 rooms available, it is an exclusive and intimate holiday setting.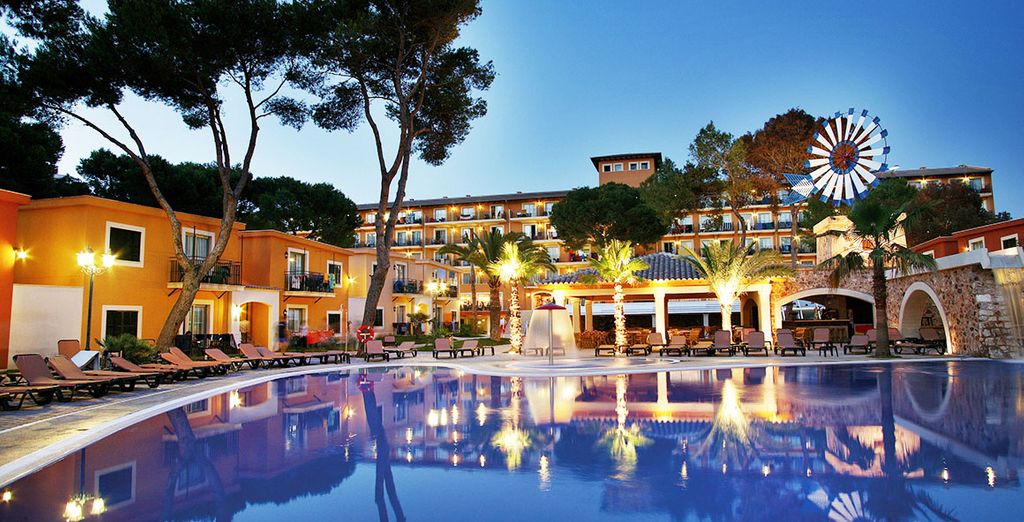 This four-star hotel is located right in the heart of Playa De Palma - a beautiful beach setting with mountain views. The stunning landscaped gardens have a large pool, a wellness centre and al fresco dining, and the sands and sea are only a short walk away.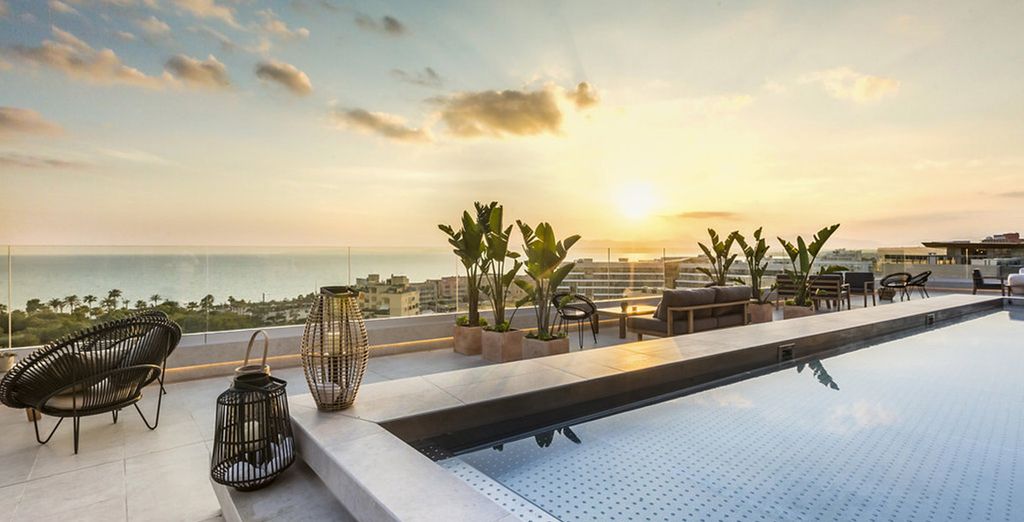 Contemporary decor and luxury come together beautifully at this newly built hotel, and guests have no fewer than three different restaurants on-site to choose from. There is also a spa that boasts the very latest treatments and facilities, and it is located just 500m from the beach.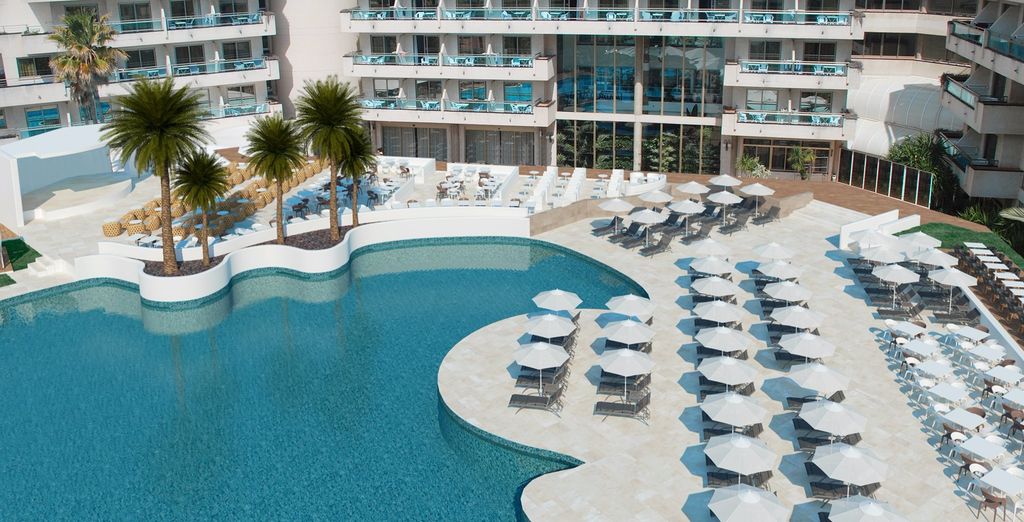 If you have your heart set on visiting the beautiful Palma area of Mallorca and fancy letting fate take over, this option will give you a room in one of two exclusive hotels near the capital in the Bay of Alcudia. Whichever option we choose for you, you are guaranteed a memorable and luxurious stay.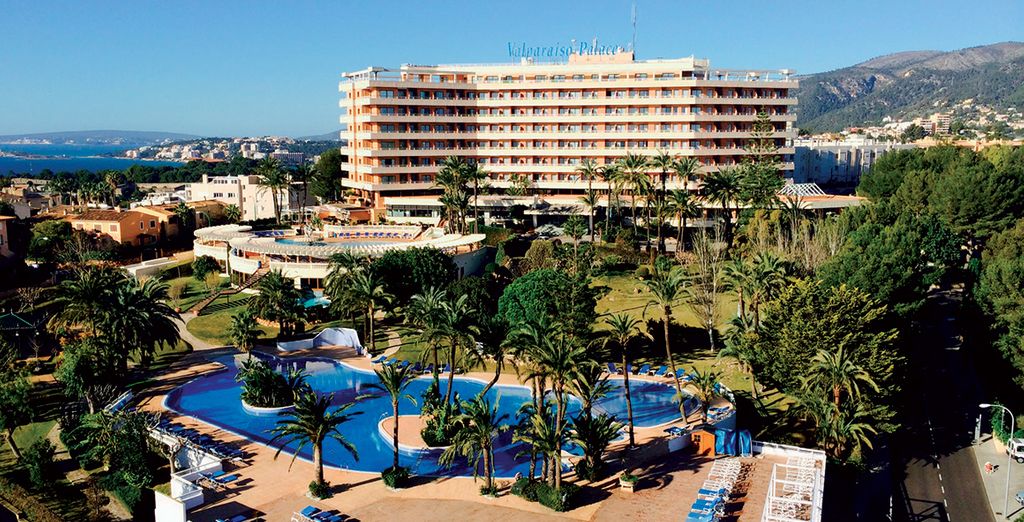 This is one of the very best hotels on the island of Mallorca with a five-star rating, and it is within easy driving distance of both Palma airport and the city itself. It combines world-class cuisine and spa facilities to create a holiday that you will never forget.
Our reviews on Palma De Mallorca and its hotels: why make your booking there?
Visitors of all ages should start their visit to the capital with a visit to the famous cathedral, before taking the time to check out the restaurants and bars of the port area, the architecture of the old city, and the bustling modern Palma. There is also plenty to see just a short journey away from the capital, such as the world-famous Cuevas Del Drach (Caves Of Drach). Whichever hotel you choose for your stay in this area, you won't have to travel very far to experience the best of everything on offer.
How to make my booking in Palma De Mallorca
To register for Voyage Privé, simply click on the 'Join' button above to connect with Facebook or an email address. You can also sign-up by clicking on an offer directly. Don't forget to register for our alerts service if you don't see anything that you like at the moment.
As a Voyage Privé customer, you will benefit from up to 70% off regular hotel prices, market-leading levels of customer service, and also a mobile app with the latest information about your chosen destination - you can download this by entering your mobile number on our homepage.
Palma De Mallorca is the capital city of this sun-soaked and breathtaking Balearic Island off the southern coast of Spain, and yet within just a short drive you can be walking in the beautiful mountains, relaxing on the miles of sandy beaches, or sampling wines from one of the many local vineyards.
The different ways to make your online hotel booking in Palma De Mallorca
After registering and finding your chosen deal, the fastest and easiest way to make a booking is right here on our website, although we also have agents available on the telephone during business hours on 0844 826 2096 (calls cost 7p per minute).
Book flight & hotel to Palma De Mallorca
Book only your favourite hotel in Palma De Mallorca
Presentation of Palma De Mallorca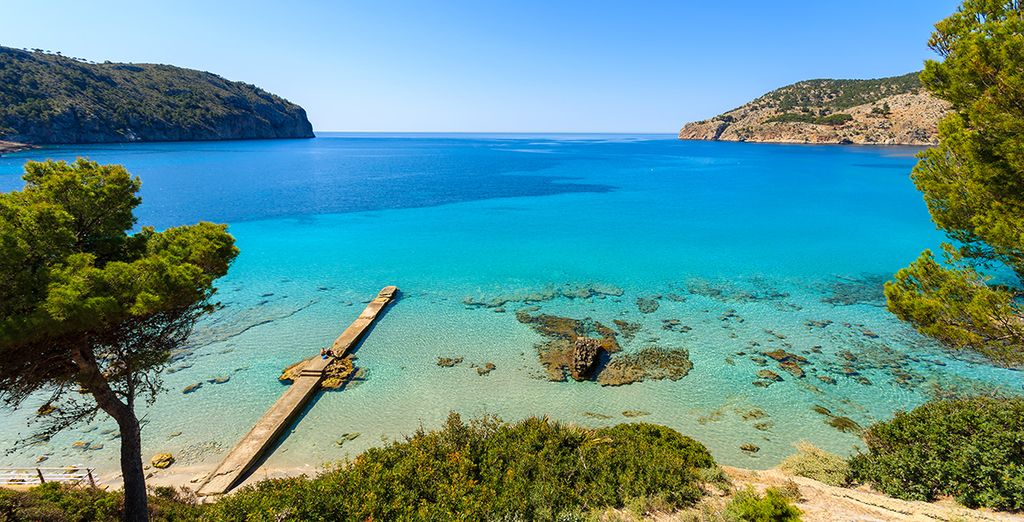 Although Mallorca is only a relatively short flight from the United Kingdom, the climate seems a world apart with pleasant weather for much of the year. The capital Palma is an excellent base as it puts you within reasonable travelling distance of literally everything that the island has to see and do, and many visitors choose to hire a car. Most of this Balearic haven can be covered in a single day, but it doesn't mean that you have to!
The island's gastronomic reputation is backed up by the fact that The King Of Spain often visits unannounced to sample the cuisine at his favourite restaurants, and he also maintains a residence in Mallorca, the Marivent Palace. You may even be lucky enough to see King Felipe and his family at your chosen al fresco dining spot with his sizeable entourage and security detail.
Getting away from the bustling tourist areas to the mountains is also a great way to spend a day or more, with organised excursions available if you don't fancy tackling the roads leading up to the highest point at Puig Major - 4,741 feet above sea level.
The best places in Palma De Mallorca
1. Palma Cathedral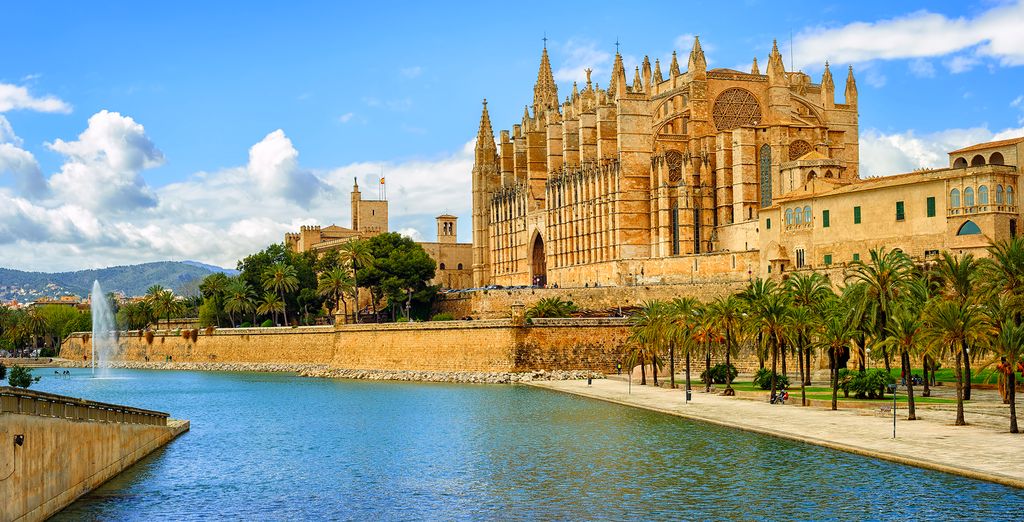 This is the gothic centrepiece of the entire Palma tourism experience, and it simply has to be seen to be believed. Its setting looking out over the sea makes it stand out from the continent's other cathedral buildings, and one of the most popular opinions about this 14th Century site is that the internal and external beauty is enough to leave visitors speechless - whether it is your first or fiftieth cathedral visit.
2. Terrazas De La Catedral De Palma
The terraces surrounding the cathedral provide stunning waterfront walks where you can soak up the architecture, visit the many different bars and restaurants, or just enjoy the views where the city meets the sea.
3. Mercat De L'Olivar
This market isn't just a place to browse through stall after stall of fresh and tasty local produce - it is also a vibrant gastronomic destination with many different options for tapas and à la carte dining. Although it is a top tourist destination, it is also popular with the locals, making it a great way to experience the Mallorcan lifestyle.
4. Cala Llombards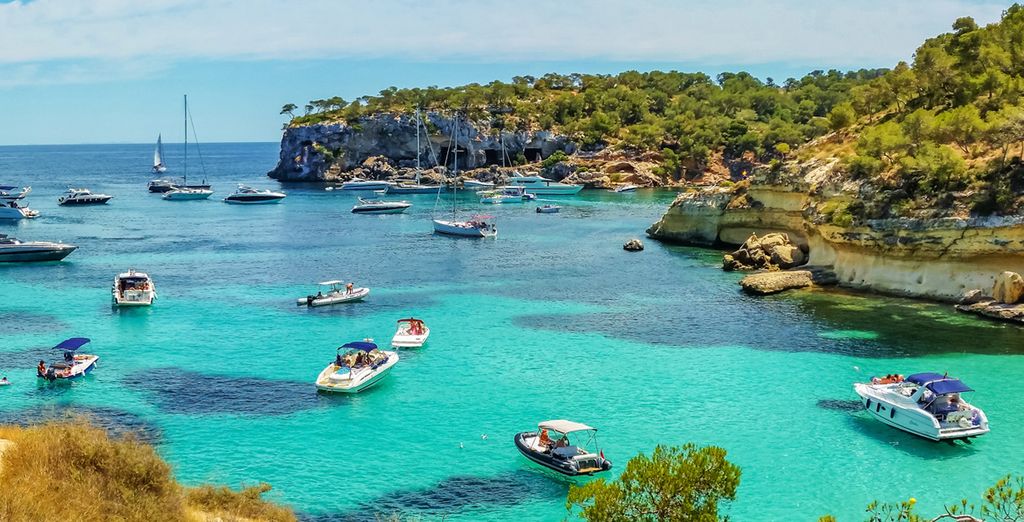 Cala Llombards is one of the best beaches on the entire island, and it is the perfect choice for both relaxing and taking part in water activities. If you don't fancy anything too strenuous, why not hire a paddle boat and check out the beautiful views of the bay?
5. Mallorca Gin Distillery
This island is famous for its gin production, and a visit here is about so much more than a conventional tasting experience. Visitors can learn all about the science behind the gin distilling process, and you can have a go at making your own tonic water as well - the perfect accompaniment!
6. Puig Major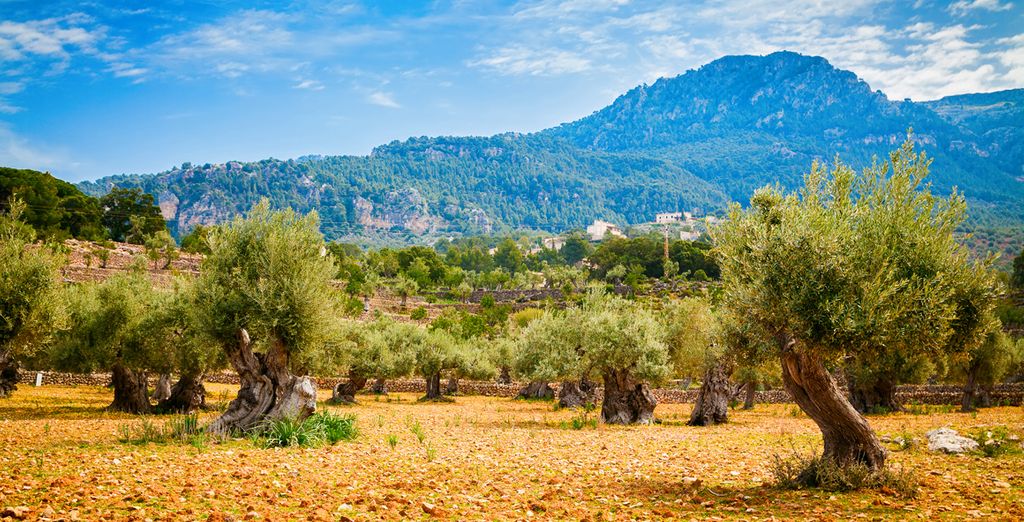 This is the highest point of the island, and the view alone is well worth the day trip to the mountains. It is only a short drive from the capital itself, and excursions are available if you would rather just take in the view.
7. Cuevas Del Drach
Situated on the east coast of the island, the Cuevas Del Drach (Caves Of Drach) form one of Mallorca's top attractions. A guided tour of this underground treasure ends with a classical music treat way below ground level!
8. Alcúdia
The town of Alcúdia is located in the north of the island, and it combines stunning beaches with medieval architecture for a real taste of the Mallorcan lifestyle. The Old Town is encased by restored walls, and it is one of the island's most fascinating walks.
9. Magaluf
Although the name 'Magaluf' often invokes an image of buzzing nightlife, by day there are a number of tourist attractions that are ideal for family visitors and couples alike. Katmandu Park is a famous theme park that caters for guests from all over the world, and Western Water Park is an action-packed aquatic day out.
10. Calas De Mallorca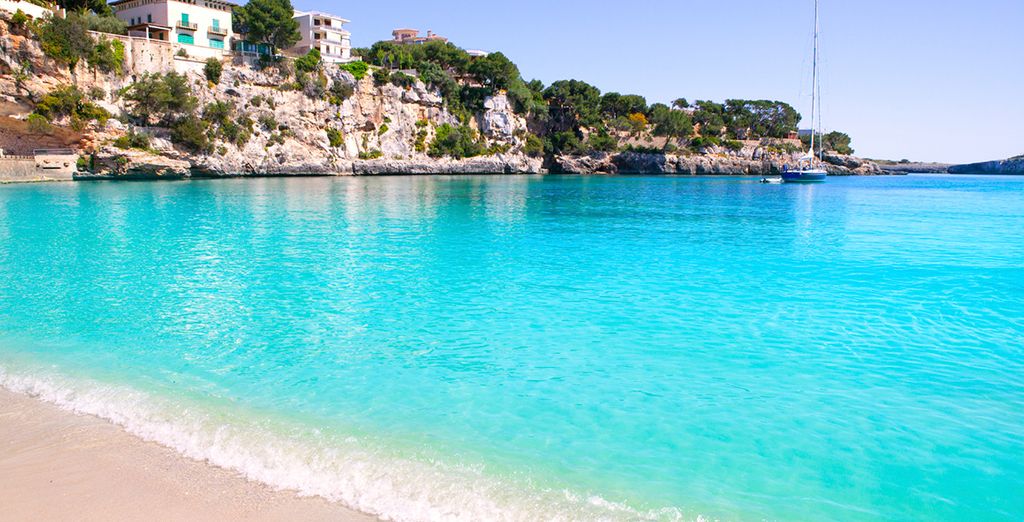 Calas De Mallorca is a large resort area on the southern coast of the island, with some of the finest beaches that Mallorca has to offer. Bay after bay of crystal clear waters can be found at the bottom of the cliffs.