The Best Time to Visit Thailand



Table of contents
The best time to visit Thailand
This beautiful kingdom is a patchwork of diverse landscapes – from rolling northern highlands to rainforests and soft sandy islands in the south. This variety of topography means that Thailand possesses a complex range of regional climates, so there is always somewhere you can find holiday weather.
What time of year is best to visit Thailand?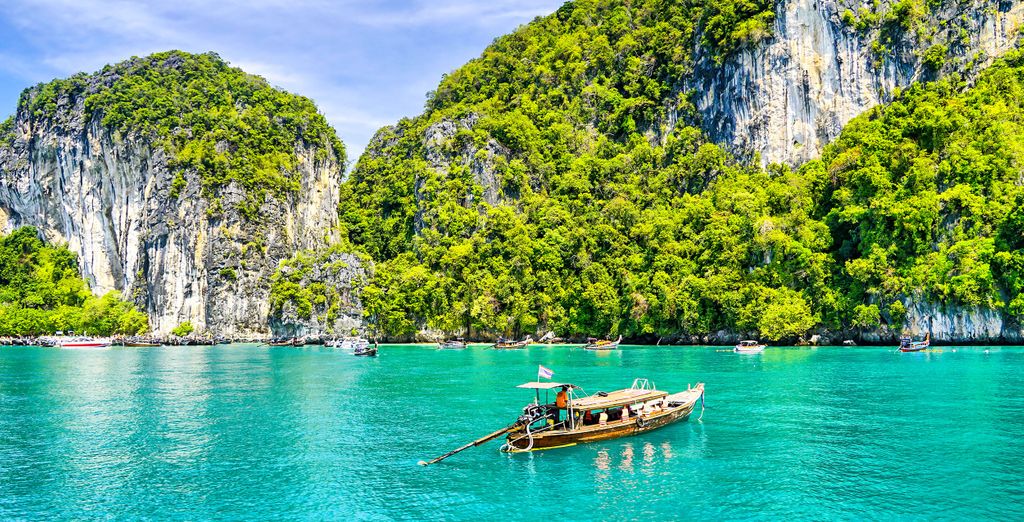 Located in the heart of mainland Southeast Asia, Thailand is a wonderful destination all year round. Most would say that the best time to visit Thailand is from November to early April. However, there are pros and cons to every season in this part of the world, and the weather will largely depend on your chosen location.
Geography of Thailand
Thai weather can be unpredictable, particularly in the mountainous north, where it fluctuates dramatically throughout the year. The climate in the rest of the country is mostly warm and tropical and gets more consistent the further south you go. This is great if you are looking for a beach holiday since some of Thailand's best beaches are found along its southwestern peninsula.
Seasons in Thailand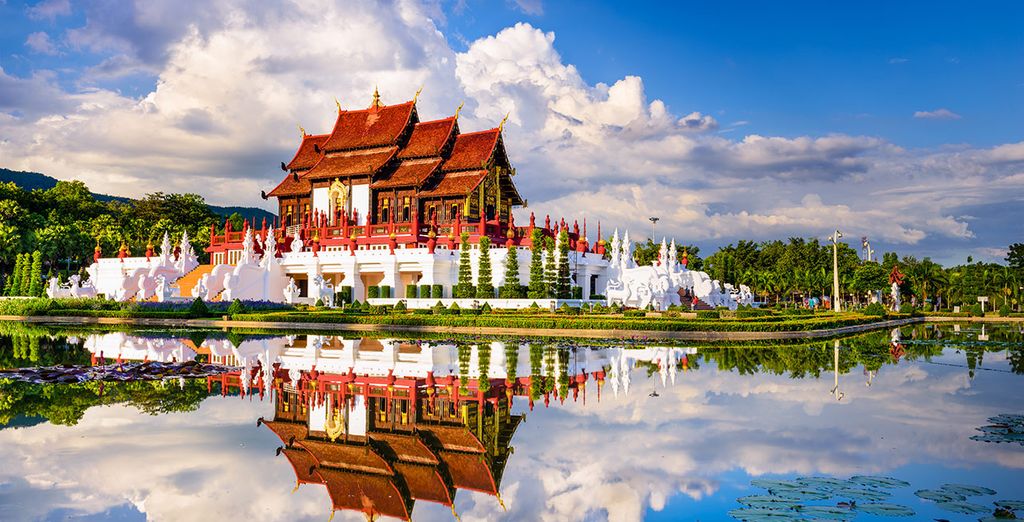 Thailand does not follow a four-season pattern like much of the Northern Hemisphere; rather, it follows a cycle of cool, hot and rainy. The exact timing of each season varies by location, but all follow a similar pattern.
Dry Season in Thailand
The cool, dry period, which is also the peak of the tourist season, runs from November to February. This is a perfect, if busy, time for sightseeing, and temperatures are in the comfortable mid-20s Celcius – low enough for a full day of touring, but high enough to satisfy sun-lovers. However, you can expect dramatically lower temperatures at night, especially in the north.
Hot Season in Thailand
From March to early May, Thailand enjoys its 'hot season', during which temperatures frequently exceed 30°C. March is wonderful if you like sun-worshipping, and it tends to be slightly quieter than January and February. April is the hottest month, and also one of the busiest due to Songkran (Thai New Year, celebrated from 13th-15th April). If you can handle the heat, the merry atmosphere makes this one of the most interesting times to visit Thailand. Plus, the traditional Songkran water fights are a unique way to cool off.
The heat eventually breaks with the arrival of the Southwestern Monsoon in May. The 'rainy season' from May to October might sound off-putting, but there are some advantages. Although the sudden showers may take you by surprise, they tend to arrive in the late afternoon or evening and relieve the high humidity of the early afternoon.
The exact timing of these seasons varies across Thailand and informs the best time to visit each individual region. So, we've included a breakdown below – take a look at our guide to the best times for making the most of each of Thailand's diverse climates.
When to visit Chiang Mai and the north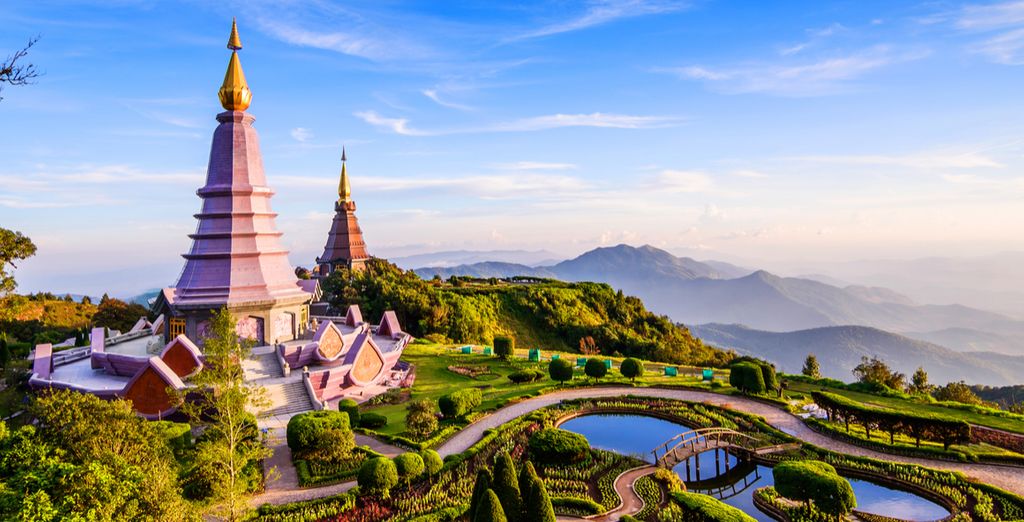 The northern city of Chiang Mai is a great base from which to explore Thailand's mountainous highlands. The ideal time to visit is from November to February when there is almost no rainfall – just bring warm clothes or layers for the evenings, as temperatures can drop rapidly.
You should also bring swimwear – there may not be any beaches up here, but there are lots of freshwater rivers, waterfalls, and forest pools in which to relax and cool off. If you are feeling adventurous, white water rafting is a popular activity near Chiang Mai, particularly throughout December and early January when the mountain rivers run highest.
Consider avoiding Chiang Mai in March, when the weather is still good but the air quality can suffer. This is the time when farmers burn their fields and the smoke sometimes reaches the city.
If you are looking to avoid the crowds, the rainy season from June to October is still an option for enjoying active holidays in the mountains, though September brings the highest rainfall of the year here. Take part in trekking and other outdoor activities, but be prepared for muddy terrain.
When to visit Southwest Thailand
Southwest Thailand is a long peninsula known for its abundance of white sands, crystalline waters and little islands. If you are keen on beaches or watersports, you can enjoy the best conditions from November to March, when visitors flock here to enjoy the party atmosphere and almost constant sunshine.
From May to September, Phuket, Phang-Nga and Khao Lak experience regular downpours. These can be great for toning down the humidity and are usually over within a couple of hours; however, it's still best to avoid these months if you do not want to risk the storms occasionally brought by the Southwest Monsoon. That being said, this can be a good time to visit the island of Koh Samui, which avoids the monsoon. Instead, it has its own rainy season from September to November.
When to visit Thailand's east coast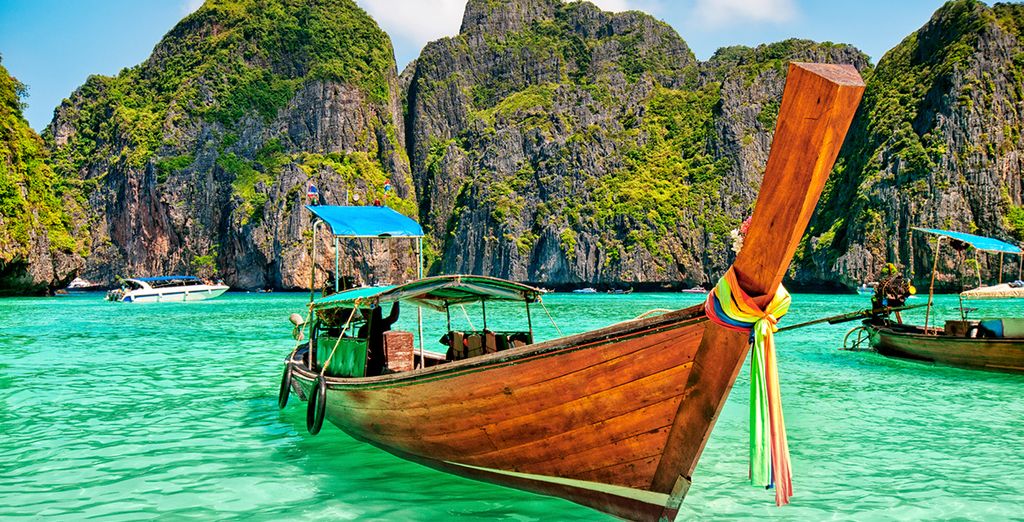 As with the rest of Thailand, December to April offers the best weather. In fact, the east coast enjoys good weather for most of the year, as the Southwest Monsoon has less impact in this region. This means that east-coast resorts like Pattaya are a smart choice if you are travelling from June to August when other parts of Thailand are experiencing heavy showers. Thailand's east coast is more affected by the Northwest Monsoon, which brings heavy rains in September, October and especially November.
Planning a holiday to Thailand?
There is no bad time to visit the Land of Smiles, but you will be able to make the most of your trip when visiting between December and February. The good weather will give you plenty of opportunities to explore and relax in comfort.
Here are our top tips for packing for Thailand:
Sun protection, including sunglasses and sunscreen
Sturdy walking shoes, especially if you are going to the north
Swimwear and a quick-drying towel for dips in the ocean or splashing in waterfalls
Insect repellent and bite cream
Lightweight layers of clothing in breathable fabrics
A compact umbrella, particularly from May to November
A wrap for covering your knees and/or shoulders when visiting temples