Sri Lanka Beach Holidays 2022/2023



Table of contents
Enjoy Luxury Holidays to Sri Lanka up to -70% ⭐ Discover a winning combination of beautiful white beaches and wondrous tropical wildlife ✅.
The site of a brutal war between 1983 and 2009, Sri Lanka is once again becoming a tourist haven. Picture postcard views, exquisite oceans and lush jungle bejewelled here and there with exotic rocky outcrops, Sri Lanka is a wonderful holiday destination for solo travellers, couples of all ages and even families.
Sri Lanka is an island full of surprises, starting with its landscape which invites you to a total change of scenery. In the heart of the city as in the wilderness, the word escape will take on its full meaning. In this exceptional setting, the destination invites you to beautiful cultural discoveries. Colombo is the theatre of a long and rich past. The Dutch museum and the religious buildings erected by the Portuguese or the architectural masterpieces of the British colonial period eloquently reveal the eclectic beauty of this city. As part of the cultural discoveries in Sri Lanka, don't miss the visit of archaeological sites such as Anuradhapura. This remarkable site offers you a wonderful journey back in time to the fifth century BC.
Translated with www.DeepL.com/Translator (free version)
Top Five Things to Do and See in Sri Lanka for Holidays
1. Scuba Dive/ Snorkel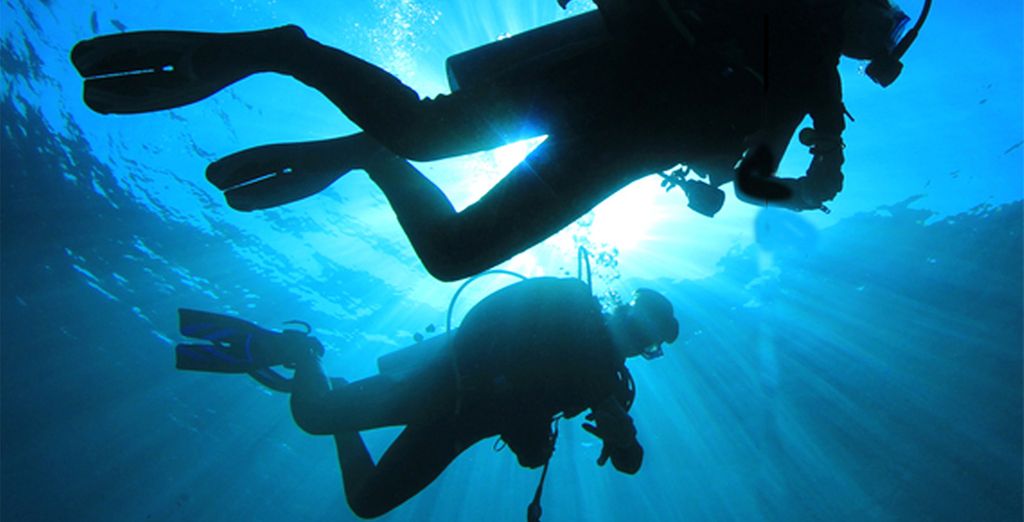 There are many beaches and points where scuba diving and snorkelling is permitted: you can even dive with sea turtles at Dalawella Beach, seeing them in their natural habitat and interacting with marine life, seaweed and even corals. You can even go along if you are a complete beginner, as there are instructors who will take you through the health and safety training, and even issue you with certificates to confirm your new prowess. The beach at Unawatuna has a sunken ship that you can explore once you have enough experience to do so safely.
2. Surfing
The best beaches for surfing lie to the south and east of the island, and you can come along with your own board and good expertise or you can enjoy splashy lessons on a hired board with a friendly and compassionate instructor. The climate of Sri Lanka is perfect for spending long days on the beach, in the sea and out, and surfing is an excellent excuse for adopting the beach life for a while!
3. Yapahuwa Rock Fortress
It is easy to understand why this region was the site of a religious or cultural centre given the dramatic nature of the geography. An immense rocky outcrop of granite rises, sheer, from the jungle to tower some one hundred metres tall. The site was for a time the home to the Sacred Tooth Relic, purported to contain the left canine of the Buddha, possession of which was said to confer the right to rule upon the owner. The site is full of ornately carved building and offers staggering views – but, as might be expected, the staircases are very steep!
4. Anuradhapura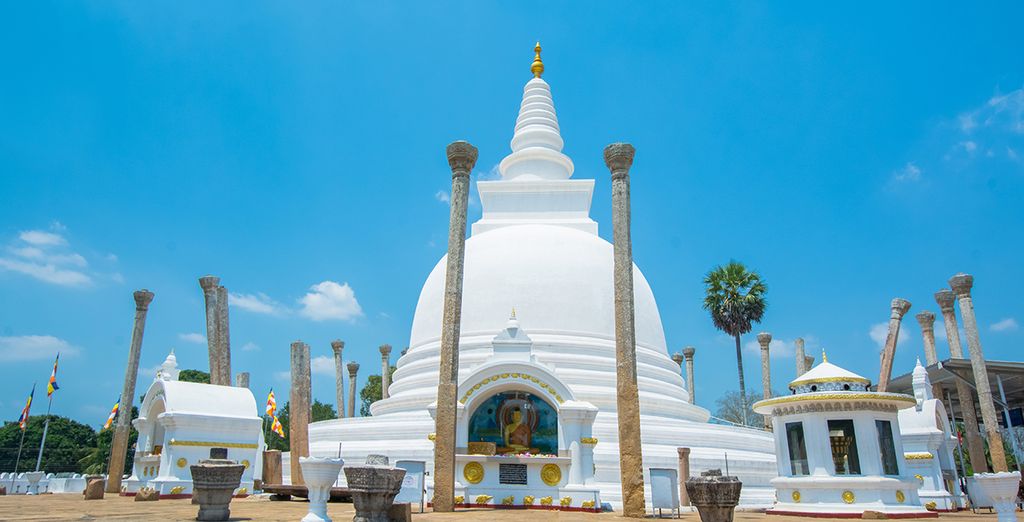 This former Sir Lankan capital city has been in place for millennia – some experts date it to 600BC while others place it at 1100BC. However long it has been in existence, it has some wonderfully preserved ruins offering a glimpse of what Sinhalese life was like. The whole city – one of the most oldest continuously inhabited cities in the world – is a World Heritage site, and is well worth spending a day or two exploring, marvelling at ancient architecture and the way modern life interacts so seamlessly with it.
5. Visit a National Park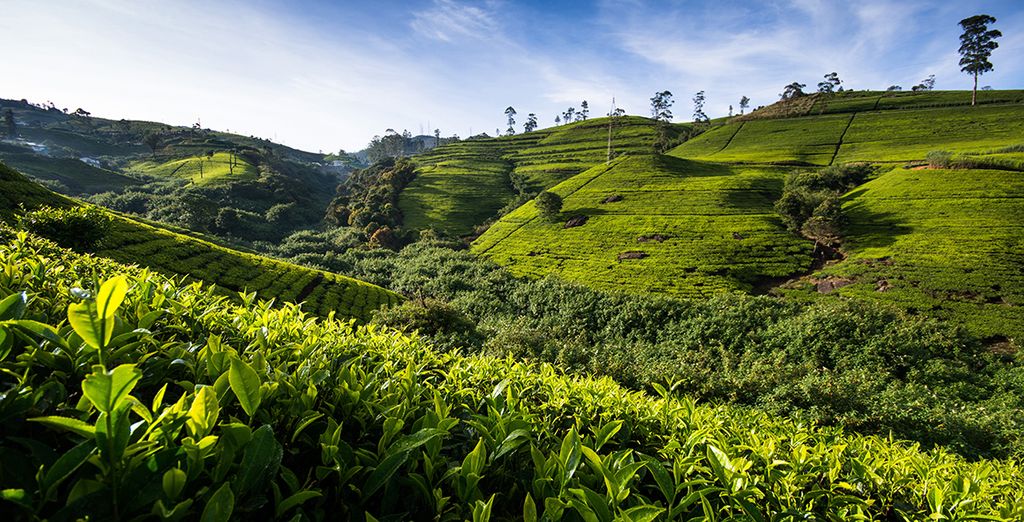 There are twenty-two national parks in the country, all offering glimpses of the fabulous wildlife of the island, and all set in areas of natural beauty that will restore your sense of peace and tranquillity, even if you do not get to glimpse any of the rarer creatures. Elephants are easy to spot, of course, but crocodiles and leopards are more subtle – but you stand a better chance of seeing a leopard in Sri Lankan than you do on a South African safari!
Sri Lanka Holidays : Our Best Hotels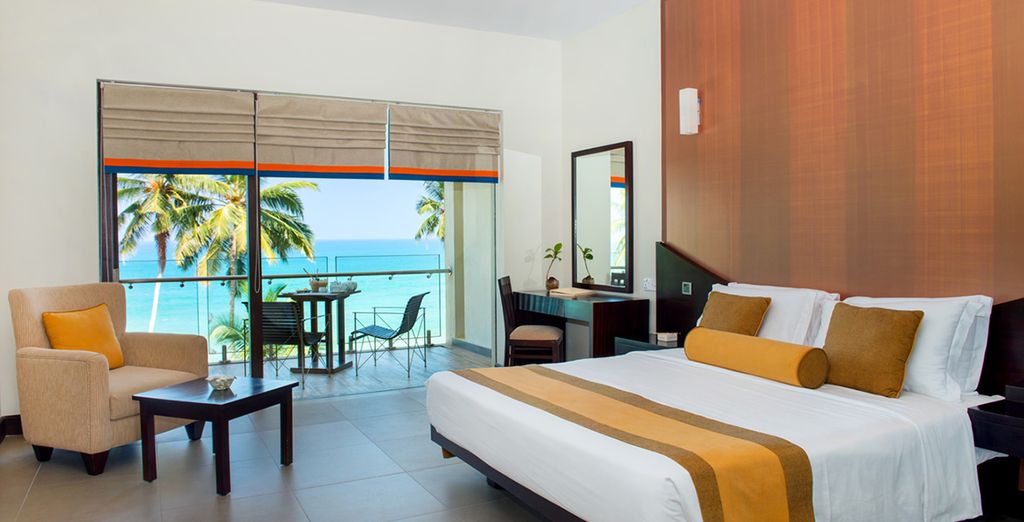 On the waterfront of a secluded white sandy beach on the southern coast of Sri Lanka, this hotel specialises in cool, open-plan architecture, designed to make you feel at home and yet aware that you are immersed in a different culture. Fresh and delicious seafood, unique and unusual cocktails, and international standard cuisine await your pleasure in the onsite bar and restaurants – you can even enjoy a meal on a tunaboat for a truly unique experience.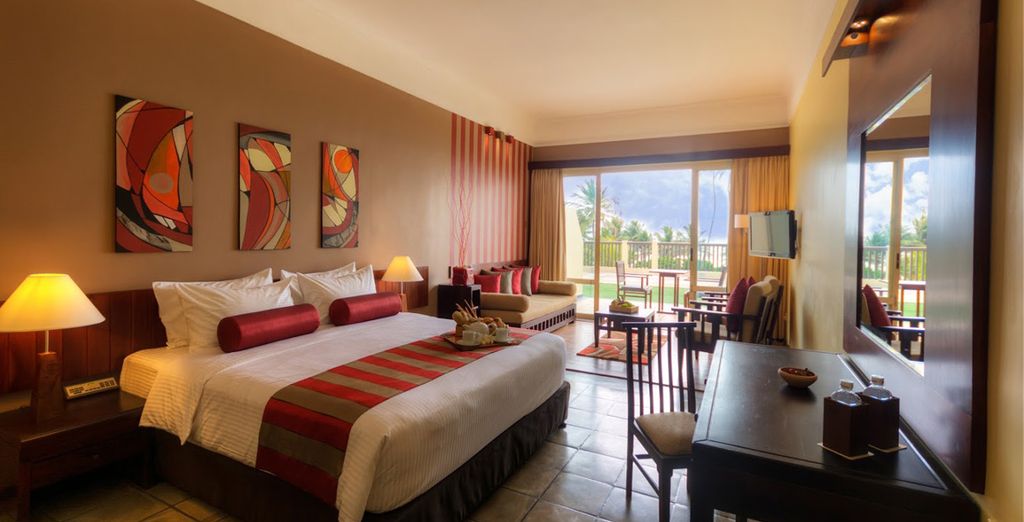 Forty miles from the capital Colombo, this hotel is perched on the edge of a large white sandy beach with private balconies overlooking the ocean for perfect sunset views and photographs. With tall coconut palms, pristine blue skies and inviting waters, this hotel is the ideal setting for the perfect beach holiday.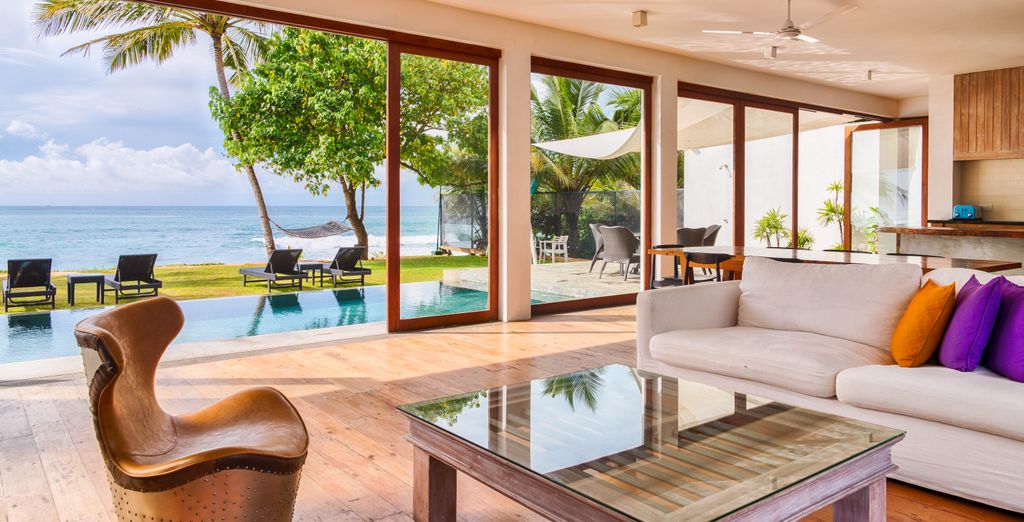 These peaceful villas are an ideal counterpoint to your hectic and strenuous explorations and adventures, ideal for a leisurely time out from the hustle and bustle of adventuring. The hotel lies a short drive from beautiful Welligama Bay and Mirissa Beach, and boasts plenty of social areas so you can make friends with guests or simply sit with a cool drink and watch people go by.
When is the Best Time for Sri Lanka Holidays?
Oddly, Sir Lanka has two ideal seasons to visit: December to March for hill country and the south-western beaches, and April to September for eastern coastal holidays. This is because monsoon season runs from April until September and can disrupt exposed coastal holidays. The temperature remains warm to hot throughout the year, so you can visit at any time, if desired. However, do be sure to check for extreme weather warnings if travelling out of season.
Getting to Sri Lanka
There are broadly two ways to get to Sir Lanka: one is by road/ rail and ferry from India, over land, and the other is to fly into Colombo international airport.
How to Enjoy Your Sri Lanka Holidays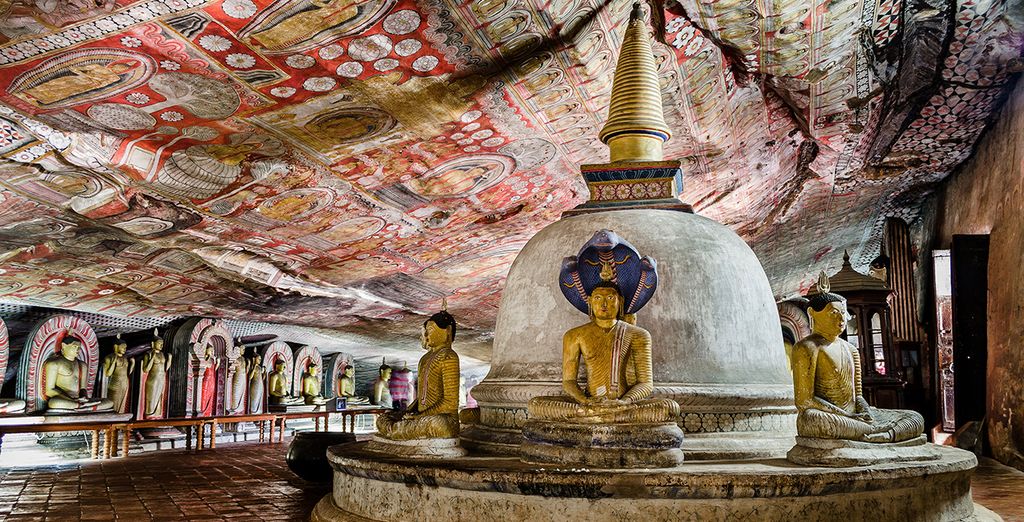 Sri Lanka is a welcoming place, with plentiful wheelchair and pushchair access to most modern buildings and readily accessible hotels. It is suitable for holidays for the whole family and is largely very safe for all. If you do have any special or unusual needs, do mention these when placing your bookings for any events, hotels or even restaurant bookings to do be sure of having the best possible experience.
The Opinion of the Voyage Prive Travel Expert on Sri Lanka
Sri Lanka used to be known as Ceylon, and was famed as a producer of a lot of the tea consumed by the West. It is still a prominent tea producer and also produces rubber and fragrant cinnamon, as well as depending on high tourism levels to boost the country's GDP. It is a safe and clean country to visit, and while there are some reports of petty corruption and issues with human rights in less tolerant areas these are not enough to detract from holidaying on the island. In general, it is a welcoming and friendly place.
Enjoy the Indian Ocean getaway of Sri Lanka
Sri Lanka is a jewel of the Indian Ocean which offers holidaymakers hospitable climes in most months of the year. It is likely you will arrive in the capital of Colombo, where the international airport is based. This bustling and noisy city of around five million inhabitants is a loud and colourful welcome which will be familiar to any visitors that have been to India. It is also a stark contrast with the heavenly beach resorts to be found further south.
Heading along the coast via the Galle Road, you can appreciate what makes Sri Lanka such a popular destination for luxury holidays. A number of beautiful beach enclaves are dotted along the south of the island down to the historic fort town of Galle. Further inland, Sri Lanka's wildlife awakens and you can find all manner of exotic species in its national parks and mountain areas.
Soak up the sun in surfer's paradise
It is no wonder Sri Lanka attracts surfers from all round the world, of varying abilities, to its south-side beach spots. Relaxed resorts such as Unawatuna and Dalawella offer a luxurious yet unpretentious atmosphere, suitable for couples and families alike. Marvel at the freshness of the seafood caught only hours ago at many of the beach side restaurants and grills, while a steady stream of young tourists means there is also lively nightlife to enjoy.
While in the south, it is highly recommended that you survey the scene from the panoramic walkways which are found at the top of the Galle fort. This imposing but breathtaking structure was built by the Dutch, one of the earliest Western countries to have a presence in Sri Lanka. It overlooks the international cricket ground.
Be amazed by a world of wildlife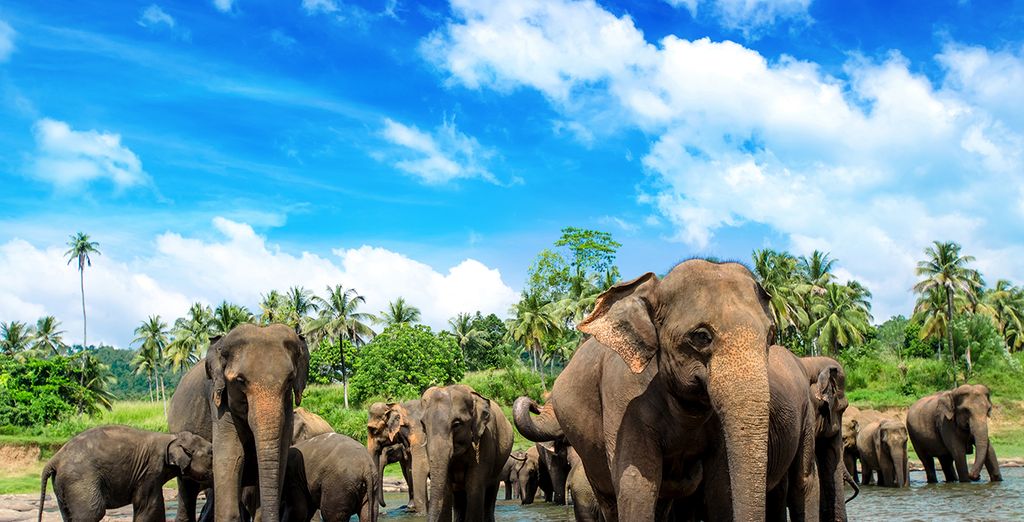 We urge you not to miss out on the wildlife of Sri Lanka, one of the highlights of which is the world famous Pinnawala Elephant Orphanage, where you can get up close and personal with the magnificent mammals, and even feed them. Check our range of handpicked offers on hotel packages which put you within touching distance of Pinnawala and the rest of Sri Lanka's astounding attractions.
Elsewhere, the Yala West National Park is home to around 30 leopards, offering a rare chance to see this usually secretive member of the cat family. You can also watch deer, buffalo, monkeys and wild pigs, as well as over 200 varieties of birds.
Feel free to browse through our entire range of exceptional discounts on luxury accommodation around the world - simply join up to the site and start your search.
Journey to Sri Lanka: nature at the heart of discoveries
Culturally rich, Sri Lanka is also proud of its exceptional nature. A safari in the wilderness will give you the gift of a beautiful encounter with elephants. To be sure to meet them, we suggest you visit the Minneriya National Park. This curiosity is one of the top 10 things to see in Sri Lanka, as is the Yala Park. The latter gives you a good insight into the richness and splendour of Sri Lankan nature. If you are a nature lover, you will also enjoy discovering the huge tea plantations for which this destination is famous. The town of Nuwara Eliya and the surrounding area have many tea fields. Near the picturesque village of Ella, you can also take a stroll through the spice plantations, which give off a pleasant, sweet aroma.
Your stay in Sri Lanka will be one of relaxation and escape. Leave your everyday life behind you during your holidays. The culture and picturesque landscapes of this destination promise you a complete change of scenery. Add to this the many exotic beaches with exotic charm that will make you feel at home. The southern coast of the island, such as Matara, is particularly famous for its white sandy beaches hemmed with coconut trees. Thanks to its diversity, Sri Lanka is the ideal destination for family holidays. Your tour promises to be well-filled. For couples, this island, authentic and idyllic, is also ideal for romantic getaways. To enhance your stay, we have selected for you top-of-the-range hotels at exclusive prices, where comfort and well-being are the key words. These offers are available at our private travel sales.
FAQ Holidays Sri Lanka