Portugal Holidays 2022/2023



Table of contents
Enjoy Luxury Holidays to Portugal with Voyage Prive. Discover a vibrant country populated with friendly and helpful people; book online today ✅.
Enjoy luxury holidays to Portugal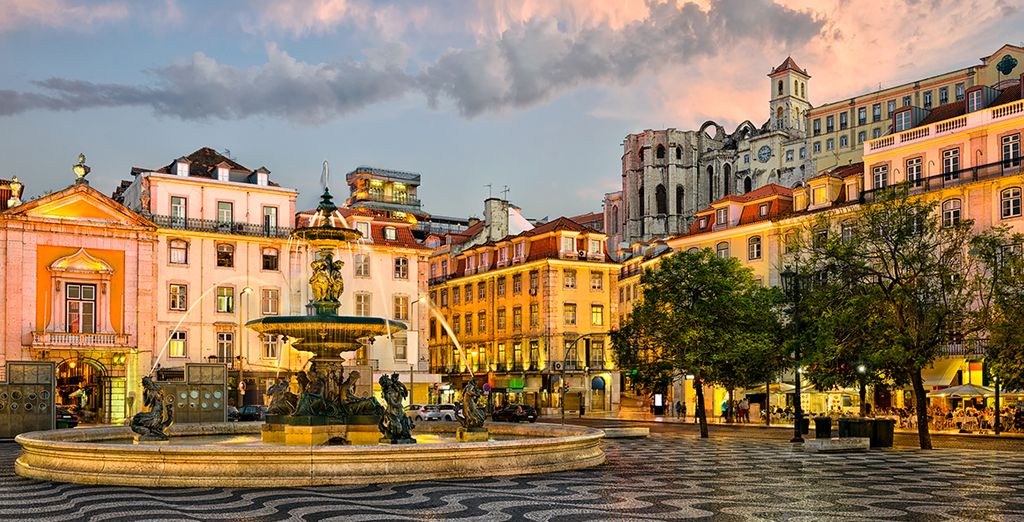 For years, Portugal was overshadowed as a holiday destination by its Iberian neighbour, Spain. However, since the 1960s, when sojourns to the Algarve and surrounding areas started to increase in reputation, the country has opened up to outsiders. With friendly, welcoming locals, a diverse, pictorial setting and plenty of things to see and do, there's a reason Portugal, spearheaded by its stylish capital Lisbon, attracted over 8 million tourists in 2013. Take advantage of our holiday deals and you could be among them!
There are plenty of places to go on your holidays in Portugal
The primary destination for holidays to Portugal is the capital Lisbon, home to the country's many great explorers of the past. Oporto, the country's second city, is where the national drink, port is produced. The historic centre of Oporto is a UNESCO World Heritage Site, and is made up of lots of beautiful buildings and museums. Guimarães, also UNESCO recognised, and Braga in the north are popular places to visit, while the central city of Coimbra is set among picturesque waterfront surroundings, and houses a preserved medieval old town. To the south, the Algarve region is one of the most popular tourist destinations in Europe, and is particularly in demand with keen golfers.
Portugal – a country of mouth-watering cuisine and interesting culture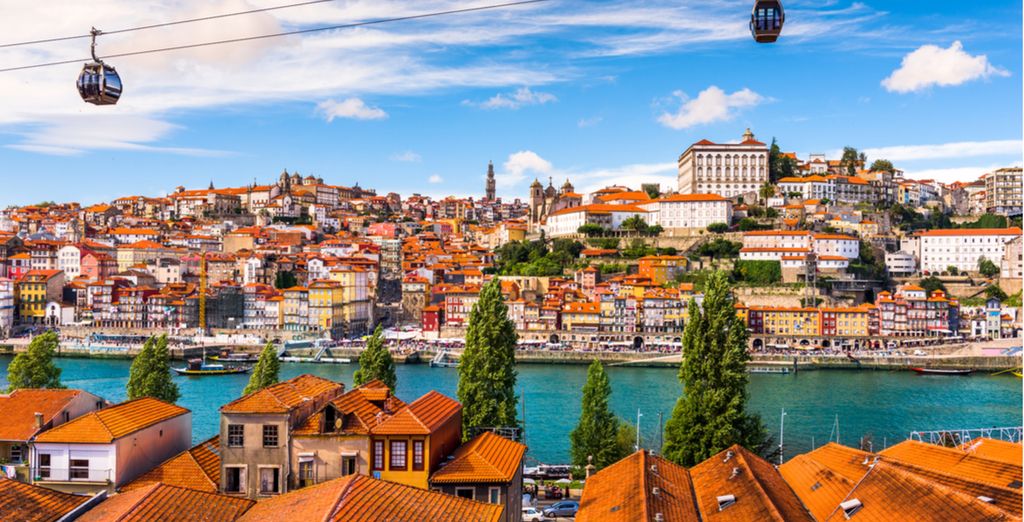 With a 1,115 mile-long coastline straddling the North Atlantic Ocean, it's perhaps no surprise that Portugal is known the world over for its seafood. The national dish is bacalhau, salted cod, which, according to the Portuguese, can be cooked in 365 different ways – one for each day of the year! Other delicacies you might want to sample on your holidays include cataplana, a fish stew popular in the Algarve; piri-piri chicken, a dish that has transcended national boundaries in recent years; and bifana, a beef or pork sandwich with a barbecue glaze. Portugal is also increasingly becoming a player in the red wine market. Try the robust Douro Valley variety, which goes well with meat dishes. Of course, you'll be wanting to sample the country's famous port too… there's thousands of varieties to choose from, so you'll probably have to return to Portugal more than once!
Portugal is a very Catholic country and so ancient church buildings and monuments dedicated to local saints abound. The country is home to 15 UNESCO World Heritage Sites, a significant amount for a relatively small nation. Dancing and music is big in Portugal, and wherever you go to eat you're likely to come across some form of traditional entertainment. Finally, the country is football-mad, especially in the cities of Lisbon and Oporto, where Portugal's three dominant teams – Benfica, Sporting and Porto – ply their trade.
Sign up to the site today and browse our latest handpicked offers for holidays in Portugal.