The Best City Breaks for Couples



Table of contents
City breaks for couples offer an exciting or relaxing time away from home, with many different activity options, depending on what you and your loved one like to do. Take in incredible architecture and cultural attractions, taste gourmet cuisine, go for romantic walks and more, your choice is yours! At Voyage Privé', we've hand-picked the top city break destinations and hotels for couples.
5 best destinations for city breaks for couples
1. London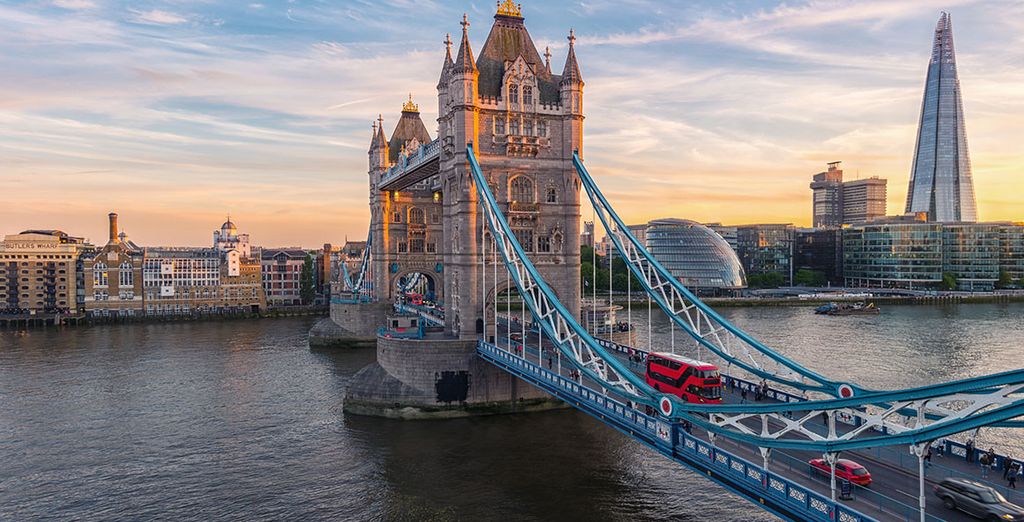 London is one of the most exciting city destinations for a short couples' break. There is a wealth of activities for any type of traveller, including art galleries and museums, Harry Potter tours, river tours, world-class cuisine and buzzing nightlife. Even if you've been to London many times, there's always something new to discover.
2. Paris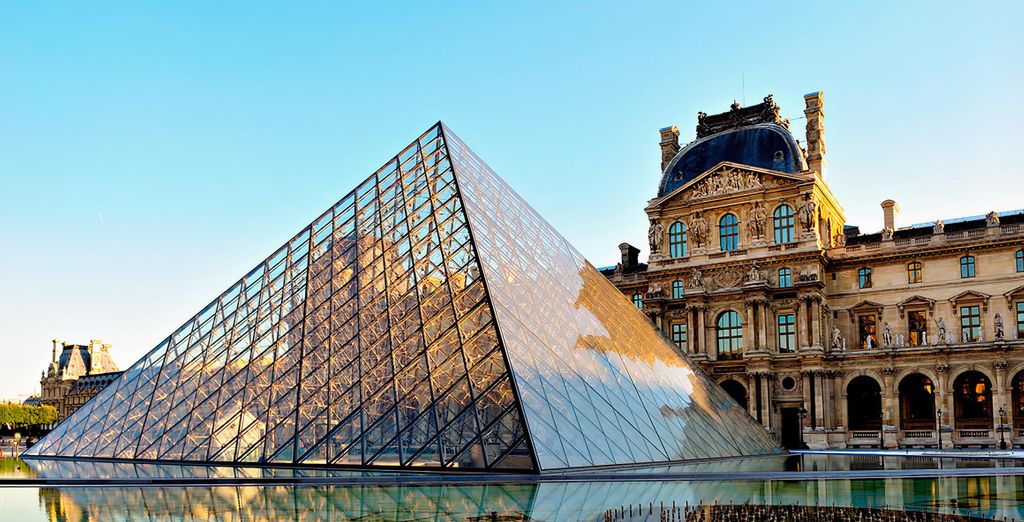 The French City of Light offers couples a romantic city break. If you enjoy gourmet food, you will love Paris. After your meal, take a walk along the Seine or find an intimate spot to sip a glass of wine. If you love shopping, browse the boutiques for some Parisian style.
3. Barcelona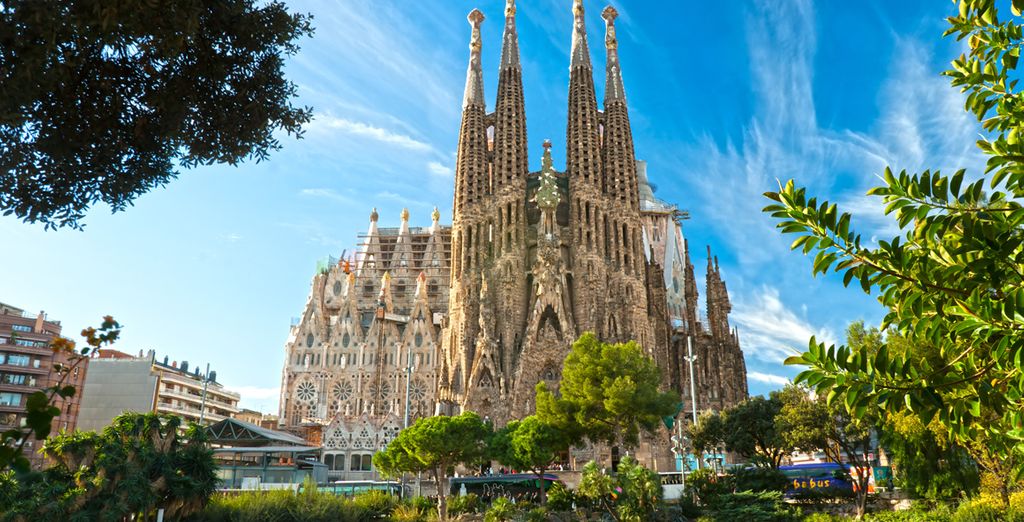 Barcelona offers both excitement and romance, along with incredible architecture and delicious tapas, which you can taste on a wine and tapas tour. While in Barcelona, visit the Sagrada Família church and other landmarks designed by Antoni Gaudí.
4. Venice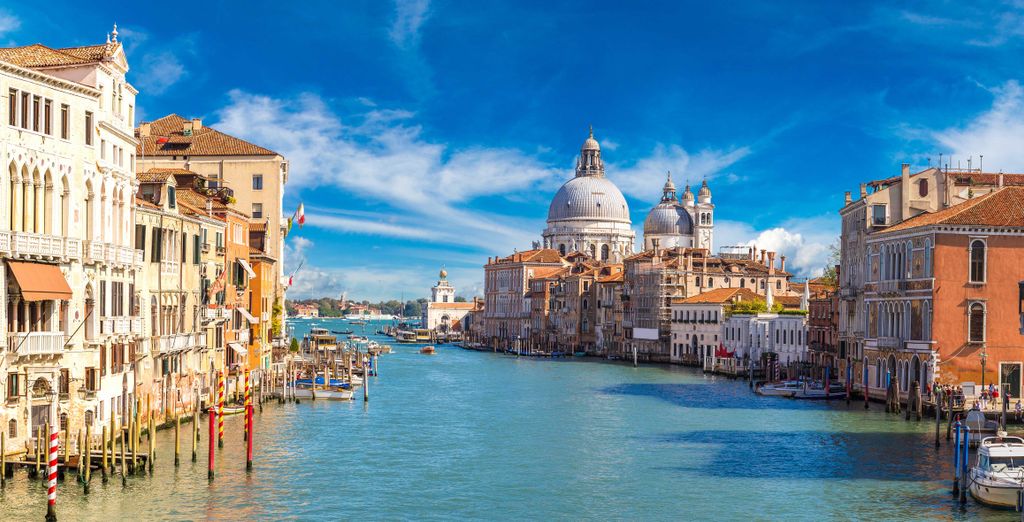 What could be more romantic than exploring Venice with the one you love? Take a gondola trip and stop off for some Italian delicacies along the way as you discover this watery Italian city.
5. Bruges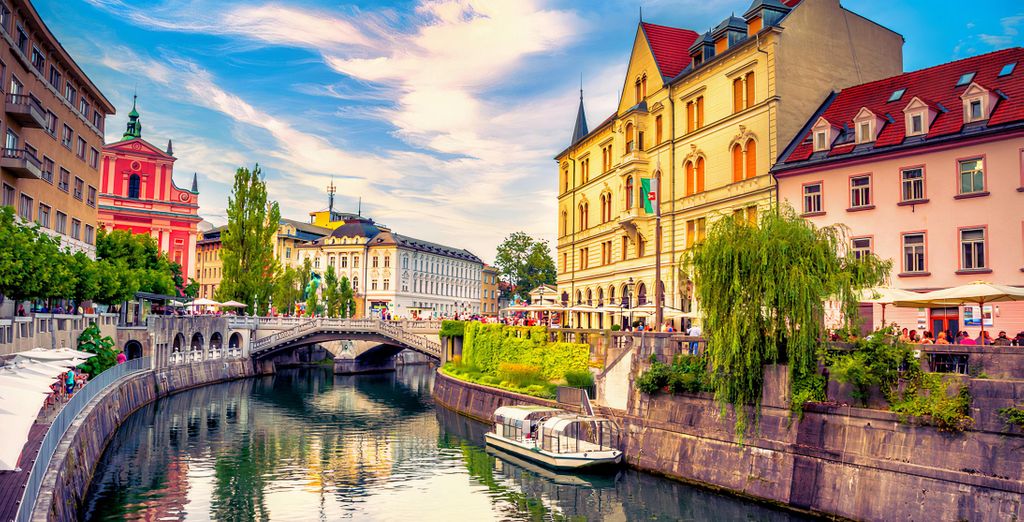 Bruges, the capital of West Flanders in North-West Belgium is a delightful destination for a delightful couples' city break, with its cobblestone streets and picturesque waterways and architecture. Take a romantic stroll along the river or indulge in a river cruise while exploring this charming city.
The best hotels for a city break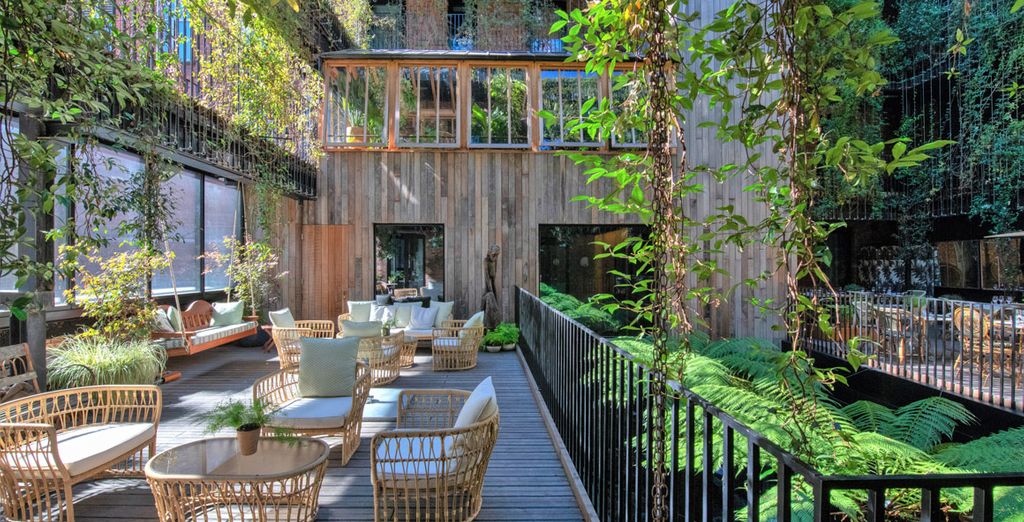 The Mandrake Hotel offers a tranquil base for exploring London. It is located just steps away from Oxford Road. You'll love the central courtyard and hanging gardens, which set it apart and make it an oasis of peace amid bustling city life.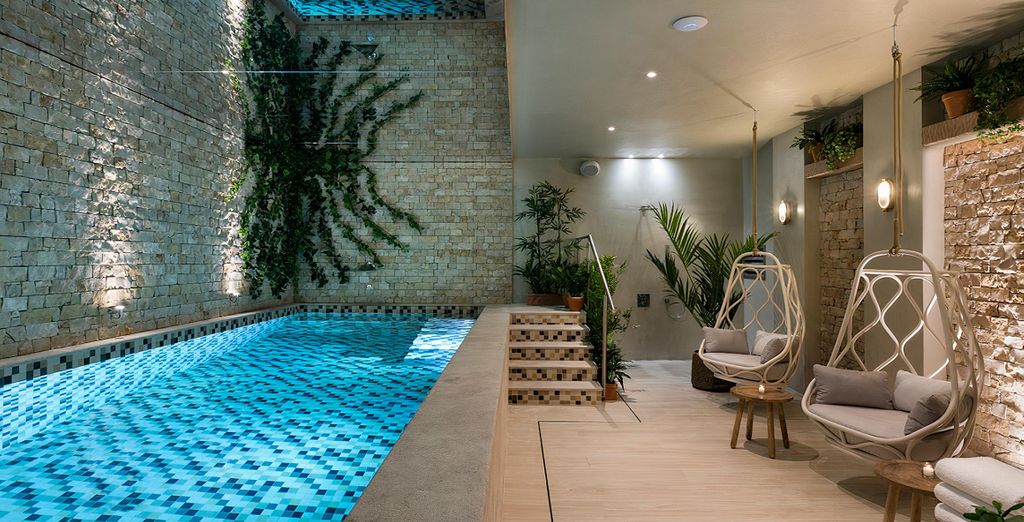 Our recommended hotel in Paris, Hotel and Spa Royal Madeleine is located in the heart of the chic and central 8th district of Paris and offers a stylish retreat with a spa and an indoor pool.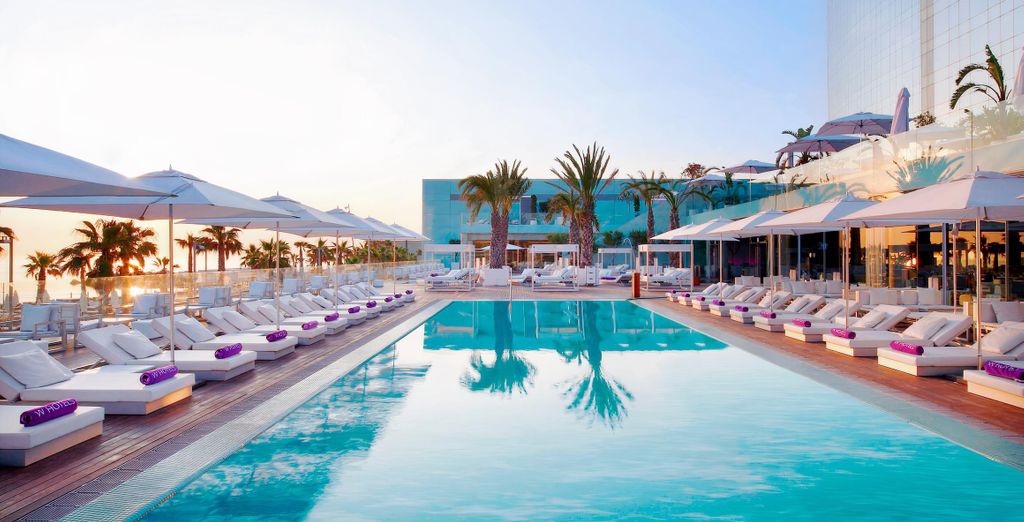 The W Barcelona offers direct beach access to Barceloneta Beach while being in the heart of the action, making it a choice that brings the best of both worlds. Here, you can explore the city by day and enjoy a cocktail at Eclipse rooftop bar with panoramic sea views at night.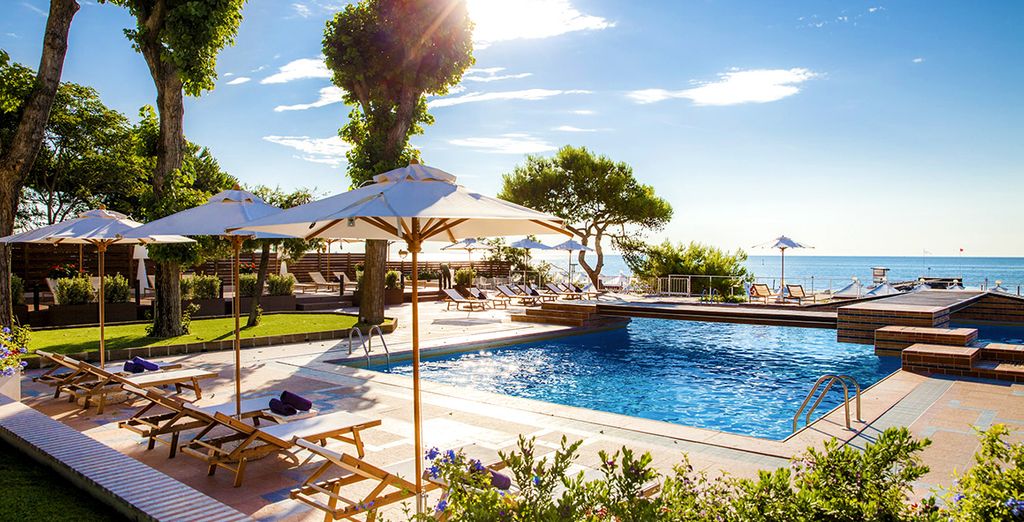 For all the best that Venice has to offer, we recommend a stay at the Hotel Excelsior Venice Lido Resort. This hotel is right on the beach of the Venice Lido and has an outdoor pool, private beach and first-class leisure facilities. You'll also love the peaceful internal courtyard garden and fountain.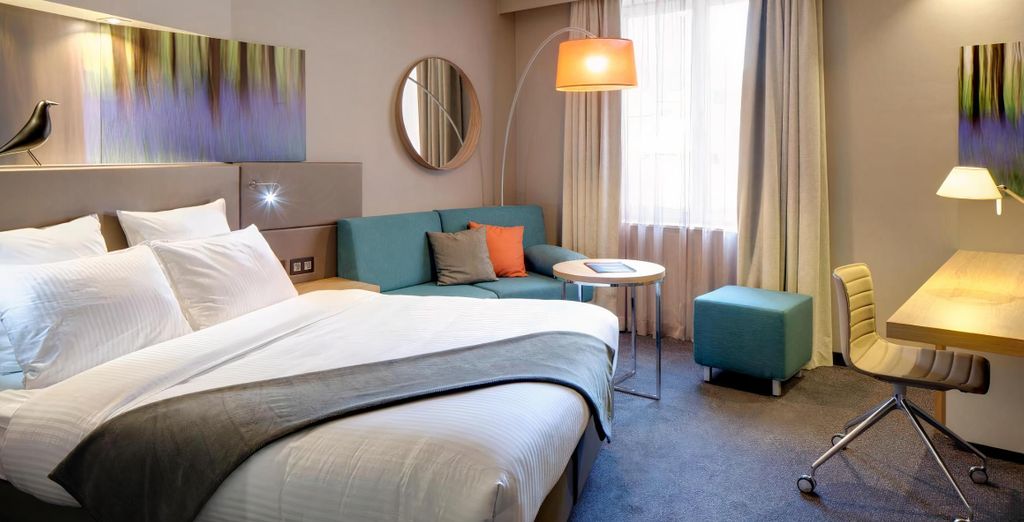 Just 150 metres from the market square chocolate shops and other attractions, the Crowne Plaza is perfectly placed for a pleasant weekend break in Bruges and offers an indoor pool and sauna.
Plan your city break
The best time of the year to go on a city break for couples
If you're considering a couples' city break, some things to consider are how busy you like it, the weather and festivals. Depending on the time of year, you can experience excitement or more peaceful city life. If you travel during a peak holiday time, you will find busier places and higher prices, while if you choose an off-peak city break, you will have more space to yourselves and be able to save on travel and accommodation costs.
Going on a city break for couples
Choosing a destination that will allow you enough travel time, relaxation time and a city that you will enjoy is the key to the best city breaks for couples.
Where to eat - the best districts and restaurants
Our recommended hotels offer some great fine dining options for couples. However, if you prefer to get out and explore the local area, you will find some hidden gems, which include both gourmet restaurants and budget options. For foodies, part of the fun is tasting local delicacies and each city has its own areas that specialise in local fare.
Nightlife for city breaks
Depending on whether you prefer to dance the night away, take in a show or enjoy a romantic meal for two, the beauty of city break is that you can choose how lively or tranquil your evenings will be.
Our practical advice for a couples' city break
What to pack for a city break for couples
Since you'll be staying at a luxurious hotel on your couples' city break, you'll only need to pack the essentials, such as nightwear, evening wear, daytime clothes, swimwear for a hotel with a pool, phone chargers and any other personal items.
What budget to plan
To get the most out of your city break, it is best to budget for dining, entertainment and extra treats, such as tours, along with your travel and accommodation costs. Some cities are more costly than others, so it's worth considering this before you book. City breaks are often short trips, so you need to make the most of every minute. Enjoy up to 70% off your next city break with Voyage Privé's exclusive offers.
Useful information before going on a city break for couples
It's worth looking up your destination in advance, especially if it's overseas. This will save you time while you're there. Things to know about in advance include the language, currency, time difference, travel time, electric plug compatibility, dress code and any cultural advice. This way, you can be prepared and pack the right items.