Obergurgl ski holidays
If you're looking for truly sublime skiing opportunities, then visiting Obergurgl in Austria will not disappoint. The Obergurgl parish is located in the Otz valley, and happens to be the highest altitude parish anywhere in Austria. What this means is that, not only do you have quick and easy access to some of Austria's highest altitude slopes, but you have the best chances possible of encountering fresh snow on your holiday.
The Voyage Prive travel expert's opinion on ski holidays to Obergurgl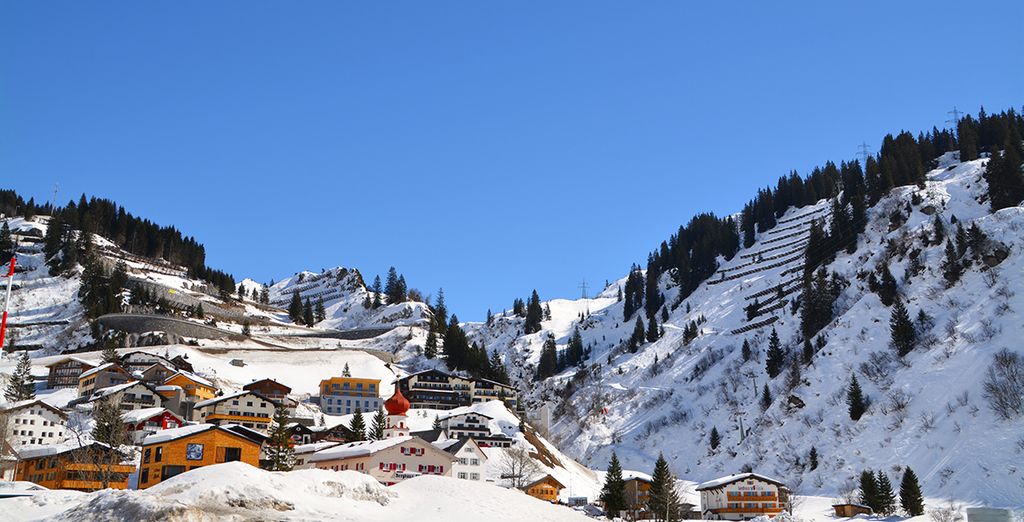 Yes, Obergurgl is known widely as having one of the best snow records anywhere in Austria, but it's not just this that helps make Obergurgl ski holidays so appealing. Instead, what we love most is that Obergurgl is a small resort area with the hotels and lodges located very close to the slopes. As such, you have only a very short distance to travel in the morning in order to reach one of the two lifts taking you up the mountain. Then, at the end of the day, you can ski almost as far as your lodge door, depending on which one you choose to stay at!
Top 5 things to do in Obergurgl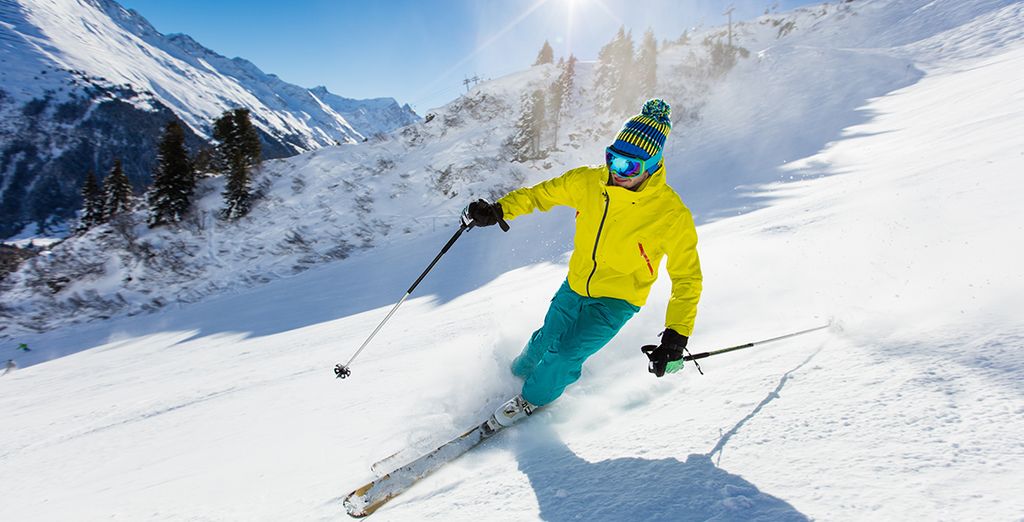 1. Go skiing up in Obergurgl
Compared to many other ski resorts in Austria, Obergurgl is relatively small. But what it lacks in sheer size, it makes up for in terms of charm, character and seclusion. Even in peak months, it is far from overcrowded and most returning guests love how untouched and unspoilt many of the mountain slopes still are. If you know where to look, then freeriders have ample off-piste skiing opportunities as well.
2. Head on over to Hochgurgl
There is an extended ski area on offer at nearby Hochgurgl. Just like Obergurgl, Hochgurgl offers a large variety of beginner and intermediate ski slopes, making it the ideal choice for family ski holidays. Indeed, the more quiet, less crowded nature of the slopes at Hochgurgl makes it a fantastic spot to hone and develop your skills as a skier, no matter how old you are.
3. Take full advantage of the après-ski experience
At the end of a hard day spent skiing, the best thing you can do is head to one of the many après-ski bars, restaurants and bierkellers located up the slopes. All include spectacular views down off the mountain and offer typical Austrian steins for you to enjoy with friends. But by far the best restaurant to visit is the Top Mountain Star restaurant that is located at an altitude of more than 3000 metres. It is very modern and offers the best views of the entire region.
4. Visit nearby Innsbruck
Obergurgl is located just 1 hour and 30 minutes from Innsbruck, meaning it's the perfect place to enjoy a train ride to the brilliant city. Innsbruck itself is bursting with beautiful sights to see, including the highest alpine zoo in Europe, an Olympic ski jump and lots of quirky shops and restaurants. You can even Ski on a few slopes overlooking Innsbruck.
5. How about tobogganing?
It might not sound as high octane as skiing, but tobogganing on the slopes near to Obergurgl is incredibly good fun. There are a number of slopes all around the region that are designed purely for tobogganing purposes, and they attract hundreds of tourists and locals every day of the week. What's great as well is that the tobogganing slopes are great for adults and kids alike. It's nowhere near as hard to master as skiing, but still a massive rush for adults when travelling at high speeds.
Our hotels in Obergurgl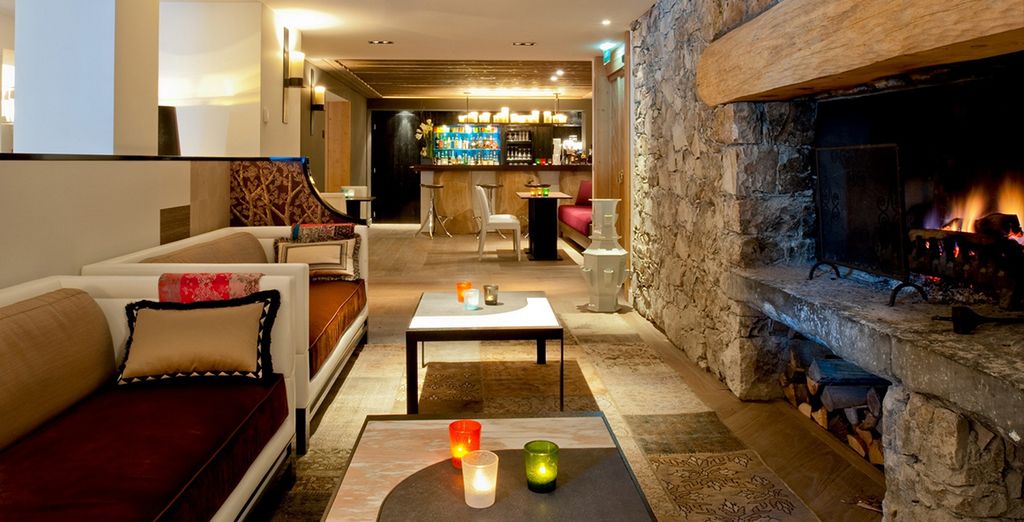 Though this ski resort is relatively small, there are still tonnes of great quality hotels and lodges to choose from on Obergurgl ski holidays. Here at Voyage Prive, we offer the best deals on the highest quality hotels in Obergurgl. Our secret deals are exclusive to members, so subscribe to our newsletter today for free and stay up to date with new and exciting offers on Obergurgl ski holidays.
Practical information about Obergurgl
With Obergurgl ski holidays becoming increasingly popular, here are some of our top tips and advice for making the most of your time here.
How to get to Obergurgl?
Getting to Obergurgl is relatively straightforward, as the parish is located just a short 20-minute drive from Innsbruck airport. Flights to Innsbruck are very affordable and, upon arrival, your plane literally descends down in between the Alpine mountains, making this one of the nicest airports in Europe.
What to pack for your ski holidays and how to dress?
You're welcome to bring along any and all ski equipment you already own. But don't worry, you can rent everything else out upon arrival. As you'd imagine, it can get pretty chilly up in the mountains, especially at the start of the ski season and when out on an early morning ski session. So thick coats, trousers and gloves are essential.
When is the best time to ski at Obergurgl?
Obergurgl is one of the highest ski villages in all of Europe at a height of 1,930 m. Due to the height of the slopes, it makes an exceptional ski area in the winter season that lasts from mid-November to early May. This is typically when the area opens and closes.
What budget to plan for ski holidays to Obergurgl?
If you're coming from the UK, then you might be surprised at just how affordable Obergurgl ski holidays are. Flights from London airports are very short and relatively cheap and you have a lot of accommodation options to choose from. We offer many of the best deals on luxury accommodation in Obergurgl, so sign up to our newsletter today to gain access to exclusive member-only deals. Other than that, you can expect to spend anywhere between 30 and 50 Euros a day on food and drinks when here, depending on how many steins you opt for at the après-ski!
Discover more Austria ski holidays: lech ski holidays, St Anton ski holidays, kitzbuhel ski holidays, ski holidays.