Kitzbuhel ski holidays
One of Austria's most picturesque ski destinations, the world-famous resort of Kitzbuhel, has been attracting holidaymakers to its magnificent slopes for many years. Indeed, some say that it is the birthplace of skiing. Today, it has the charm of a traditional Tyrolean town combined with state-of-the-art skiing facilities. It also boasts a range of hotels designed to please even the most discerning of visitors. Winter holidaymakers are attracted by the reliable snow and variety of pistes, and there is something for people of all ages and abilities, from novices to experienced skiers.
The Voyage Prive travel expert's opinion on ski holidays to Kitzbuhel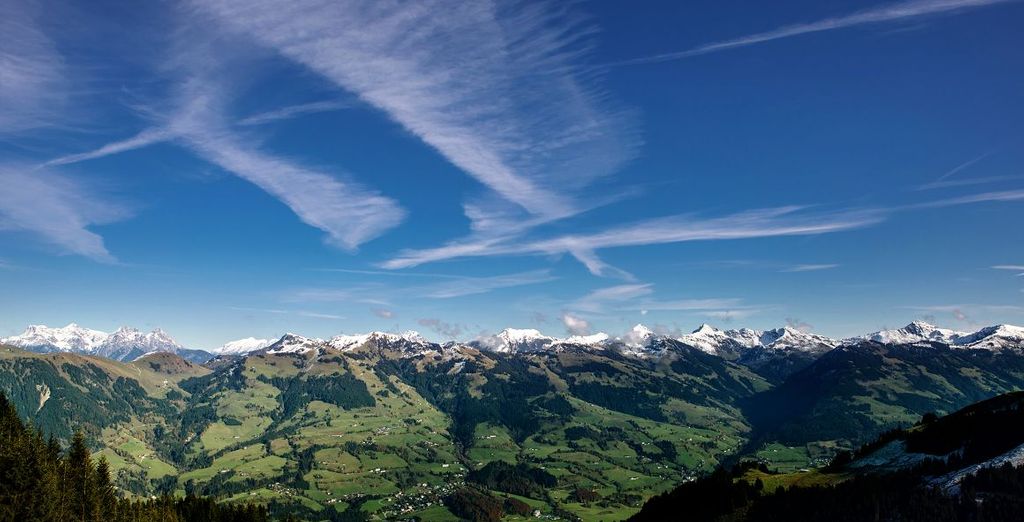 The ski slopes cover areas over two mountains – the Hahnenkamm and the Kitzbuheler Horn. The higher mountain of the two is the Hahnenkamm, whose summit stands at 1,712 metres above sea level. This mountain has the majority of the ski slopes, including the Aschau and Kirchberg, while the Kitzbuheler Horn has fewer slopes and is therefore much quieter and perfect for novice skiers. The more adventurous skier will also find plenty of opportunity in Kitzbuhel for going off-piste.
With 185km of ski pistes and 67 ski runs, the resort has plenty to offer for everyone from beginners to experienced skiers. There are also special areas of fun slopes and snowparks. Facilities are second-to-none, with 52 ski lifts, plenty of rest areas and refreshment facilities.
Kitzbuhel is famous for the annual Hahnenkamm World Cup Races which draws thousands of spectators each year. Considered by many to be one of the fiercest courses in the world, the first Hahnenkamm downhill race was held in 1931. Even before this, racing had been taking place, with competitions recorded as early as 1893 on the Kitzbuheler Horn.
Top 5 things to do/see in Kitzbuhel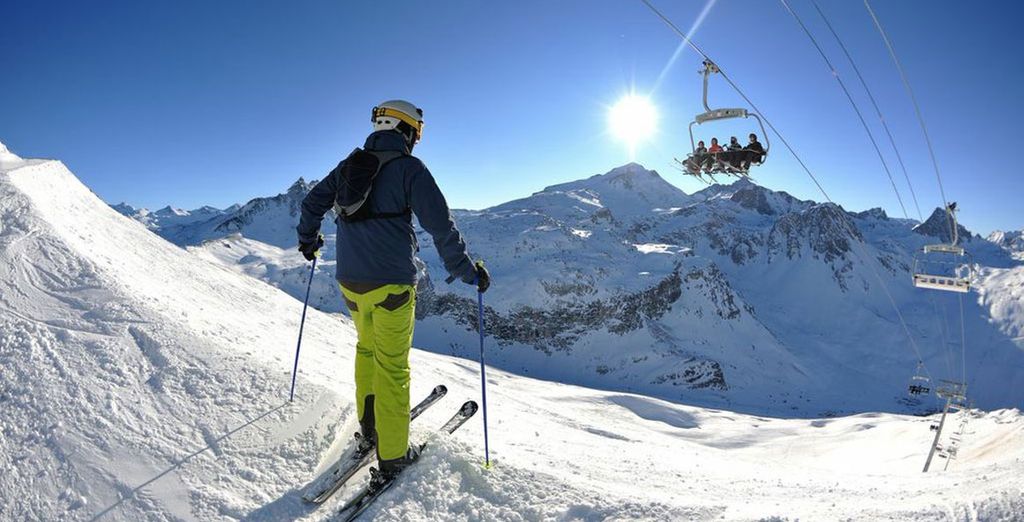 If you have non-skiers in your party, or you manage to tear yourself away from the slopes for a while, you will easily find things to do in the town and surrounding area.
1. Swap your skis for skates
Swap your skis for skates and have a go on Kitzbuhel's ice rink. This makes a perfect après-ski activity for all the family.
2. Visit the Kitzbuhel Museum
For a complete change from skiing, visit the Kitzbuhel Museum which traces the history of the area from the bronze age onwards.
3. Swim at the Aquarena Swimming Centre and Spa
Take a swim at the Aquarena Swimming Centre and Spa in the town centre. In addition to the 25-metre sports pool, there is a leisure area with a waterfall and a children's pool. Other facilities include sauna, solarium and restaurant. Remember to take your ski pass with you as this may allow you to qualify for a discount on admission charges.
4. Experience the snow polo world championships
If you want to see an unusual sport, time your ski trip to coincide with the Snow World Cup. Every January, Kitzbuhel hosts the biggest snow polo championships in the world. It's a glamourous event, with a luxury marquee and VIP night, but there are usually also some free admission spaces for standing spectators.
5. Try the local cuisine of Kitzbuhel
Kitzbuhel has a wealth of excellent restaurants and bars, where you can enjoy a wide range of food, from local Tyrolean to Italian cuisine.
If you still want to get more from your holiday in Kitzbuhel, why not explore the surrounding area. The historic towns of Innsbruck and Salzburg are in easy reach for a day trip.
Our hotels in Kitzbuhel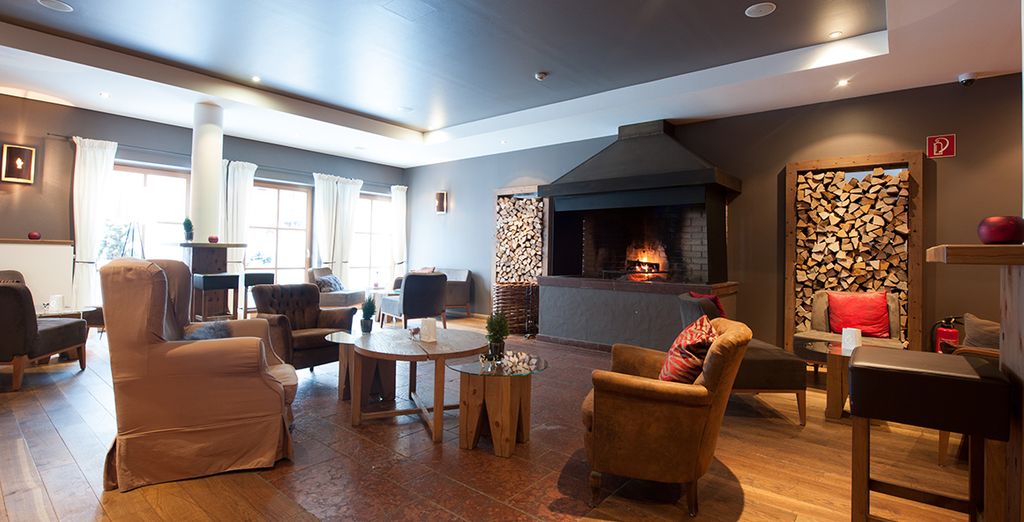 The 5-star A-ROSA Hotel enjoys a beautiful setting, nestled in the beautiful Tyrolean scenery. With its castle-style architecture, you feel you are stepping into a world of luxury from the moment you arrive at the A-ROSA Hotel. Facilities at the hotel include a fitness centre, spa and kids' club. There is also a very scenic 9-hole golf course.
Take time out to relax at the Q Resort Health & Spa. With stunning views of the surrounding countryside, this hotel is designed to enhance your wellness, with delicious nutritious meals, a spa, and holistic therapies. After a day on the slopes, the Q Resort in Kitzbuhel is the perfect place to unwind.
Treat yourself to a stay at the luxurious 5-star Kempinski Das Tirol. Situated just 5 miles south of Kitzbuhel, the hotel is adjacent to the resort's ski slopes, offering guests a ski-in, ski-out experience. Relax at the end of a day of skiing with some pampering at the hotel's award-winning spa, and sample the cuisine at one of the hotel's fine-dining restaurants.
Practical information about Kitzbuhel
How to get to Kitzbuhel?
The simplest way to get to your ski holiday in Kitzbuhel is to travel by plane. There are three airports within an easy drive of Kitzbuhel – Salzburg is situated 80km away, Innsbruck is 95km away and across the border in Germany, the larger Munich airport is 125km from the resort. There are direct flights from London to Salzburg and Innsbruck, while Munich airport is served by several of the UK's regional airports. Once you arrive at the airport, you can complete your transfer to Kitzbuhel by coach, taxi or hire car.
If you prefer to travel by car from the UK, you will need to allow at least 12 hours of driving time, in addition to your ferry or Eurotunnel journey. You should
What to pack for your holiday and how to dress?
You will need all the usual ski-wear for your holiday – salopettes, snow boots, gloves, and a hat which covers your ears. You need to be prepared for the colder days when the sun isn't shining. Don't forget specialist sunglasses for the days when the sun does come out. The intense glare of sunshine reflecting off snow can be harmful to your eyes if you don't have protection. Don't forget to pack base layers, and make sure they are thermal. Thick thermal socks are a must too.
If it's your first skiing holiday, you might prefer to borrow some skiing clothing. However, most people get hooked on skiing on their first trip, so splashing out on your own ski-wear will probably be a worthwhile investment.
When is the best time to ski at Kitzbuhel?
Kitzbuhel offers a long ski season, with an average of 200 days of snow security. Travel to the resort from December to April and you can be sure of good snow for skiing, so you can visit at Christmas, Easter or anytime in between and get plenty of time on the slopes. The excellent snow conditions are partly thanks to the first-class snow-making facilities, which supplement the natural snowfall when necessary.
What budget to plan for a ski holiday to Kitzbuhel?
As Kitzbuhel is among the finest ski resorts in the Alps, you would not expect it to be one of the cheapest. However, prices are reasonable and similar to those in comparable western European ski resorts.
Discover more Austria ski holidays: lech ski holidays, St Anton ski holidays, Obergurgl ski holidays, ski holidays.