Lodges With Hot Tubs - Best Deals



Table of contents
Selection of the most popular Lodges with Hot Tub for a romantic stay ! 💕 Enjoy the Best Deals up to 70 OFF !
Our top 8 UK lodges with hot tubs
We all love an enriching escape in the heart of nature. Take your luxury lodge experience to the next level with a tranquil hot tub. At Voyage Privé, you can choose from a wealth of charming spa or country retreats with hot tubs. These include purely private affairs, perfect for celebrations and romantic getaways. You can also pick from more public hot tubs situated within nature itself. Enjoy prized mountain, coast or lake vistas directly from your hot tub dip. Add a glass of sparkling wine to the equation for the ultimate relaxation.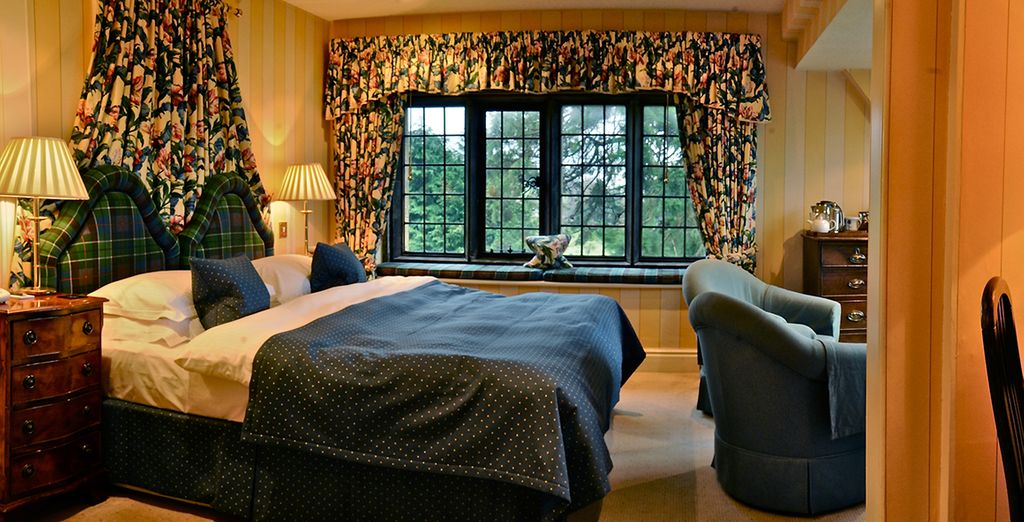 This serene country hotel overlooks the waters of Lake Windermere. Once a 19th-century hunting lodge, it now boasts some 23 luxurious rooms. The decor is classic and sophisticated throughout, with country checks and plush armchairs to sink into. You can access several hot tubs here, including a spa-oriented public pool. Cottage stays and luxury suites come with private hot tubs too.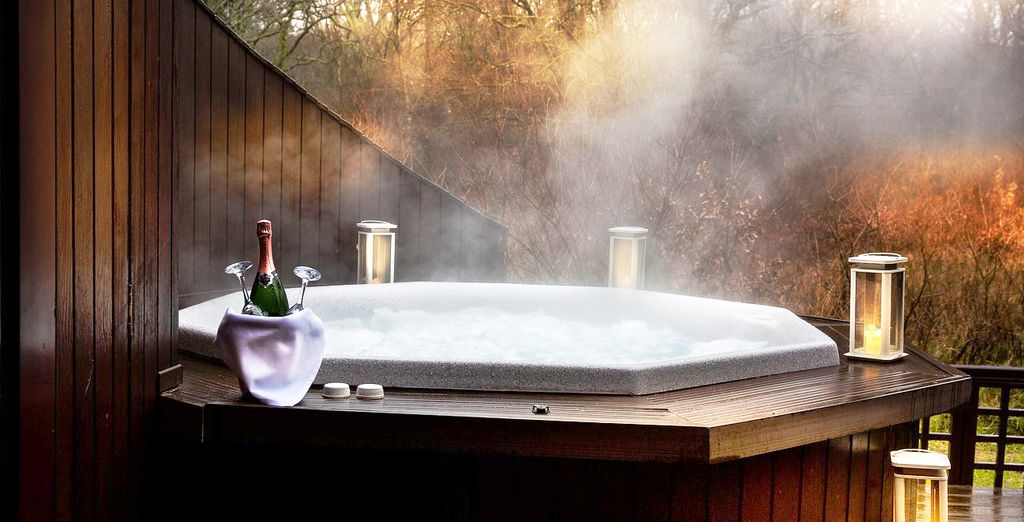 Escape to this charming country spa retreat. This Hampshire hotel is located in a sleepy village between Southampton and Portsmouth. Boasting an impressive spa complex with heated indoor swimming, guests can also make use of a private hot tub. Located on an open terrace, it offers fine views out across woodland for ultimate relaxation. Rooms are equally alluring, with fine en-suite bathrooms and luxury amenities.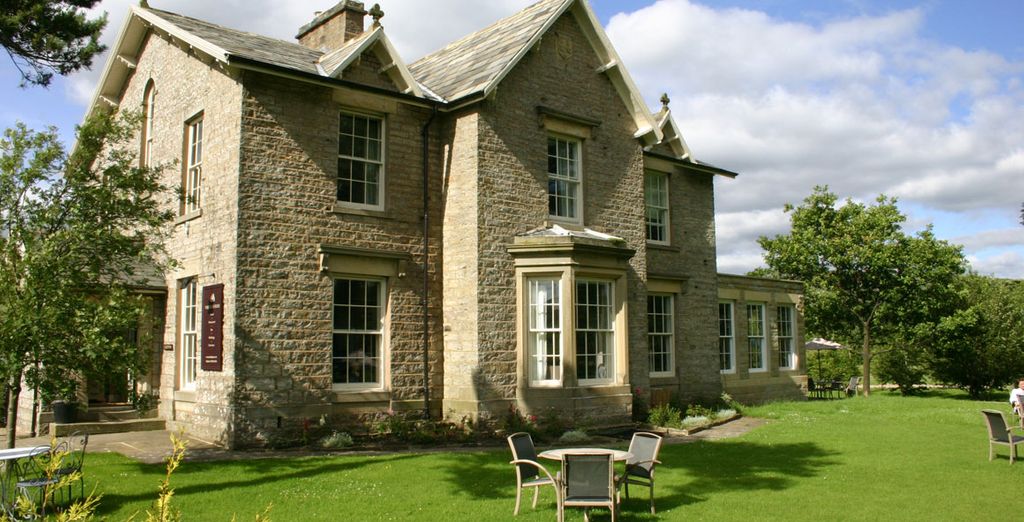 This perfect countryside retreat is located in the heart of the Yorkshire Dales. Guests are surrounded by Wensleydale's scenic streams, fells and woods. Select rooms are provided with luxury hot tubs for the ultimate decadent stay. These are housed on delightful terraces. What's more, the restaurant serves up a 3 AA Rosette-awarded menu. Decorations are elegant throughout with country furnishings, plush bedding and charming open beams.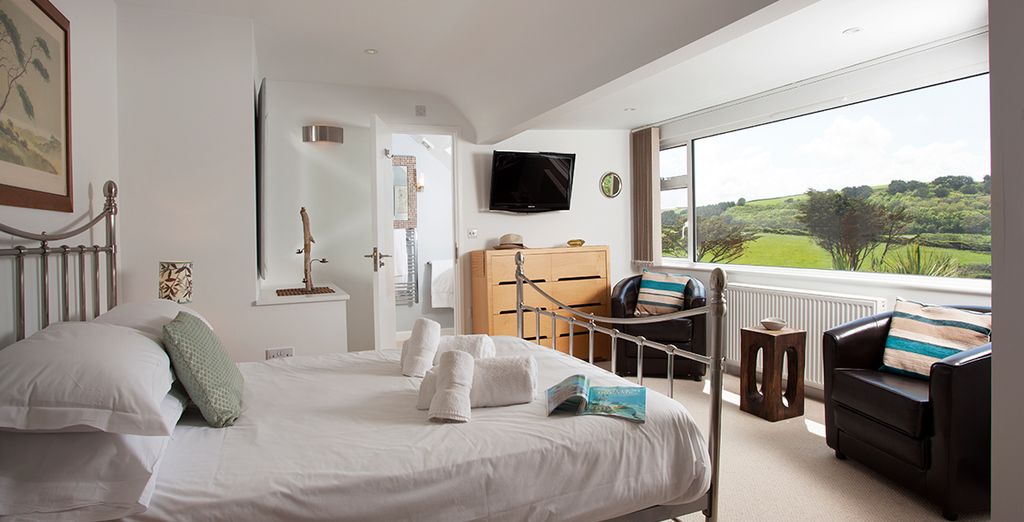 These luxury lodges in Mawgan Porth offer prized access to quiet Cornish beaches. Each lodge comes equipped with fine country interiors and tranquil field views. A select number of 3 bedroom lodges come with their very own hot tubs. These are perfectly placed on a private terrace overlooking the bucolic countryside. Although the stay is self-catered, you'll find a charming café in the park too.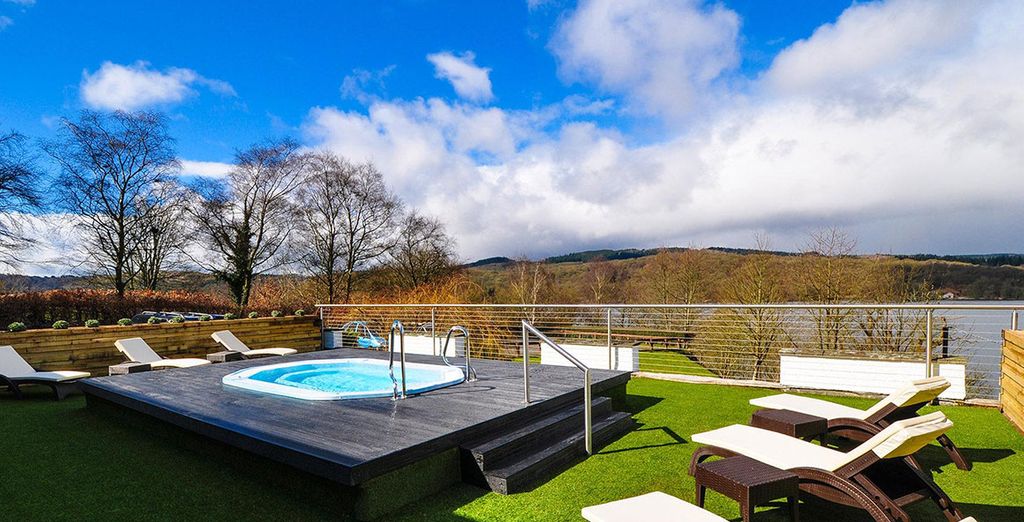 Beech Hill is the perfect lakeside retreat. Consisting of a scenic spa, guests can enjoy hot tub dips surrounded by mountain and lake vistas. Available with sunchairs in warm weather, you can relax outside with a glass of bubbly. If the weather turns, an indulgent indoor spa with heated swimming awaits. Your hotel also boasts a fine restaurant and cosy bar area with lake and valley views.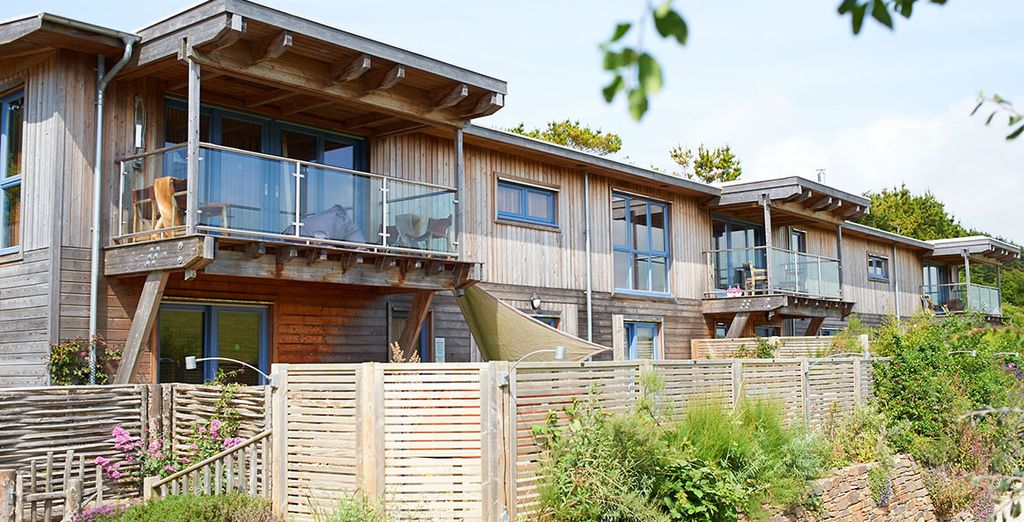 This Cornish cottage retreat consists of private lodges just moments from Mawgan Porth beach. Lodges come with private lawned gardens and a hot tub for relaxing in. Perfect for group stays, each lodge houses up to 12 people and offers excellent views from its ground floor dining room. It's a self-catered stay situated close to a wealth of country pubs and coastal restaurants.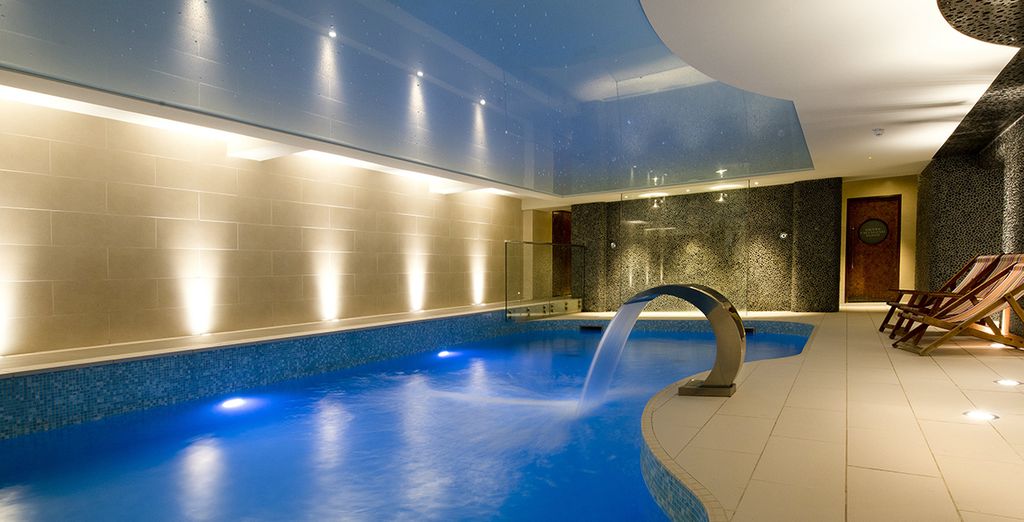 The Headland Hotel is a fascinating Victorian retreat perched on a secluded stretch of headland near Newquay. The main hotel offers many fine features, from sea-view dining to spas and indoor pools. You can also choose from several cottage lodges in the Headland's self-catered village. Some of these come with prized and private four-seater hot tubs in a charming garden area. Enjoy a dip after a day exploring bustling Newquay and the surrounding Cornish coast.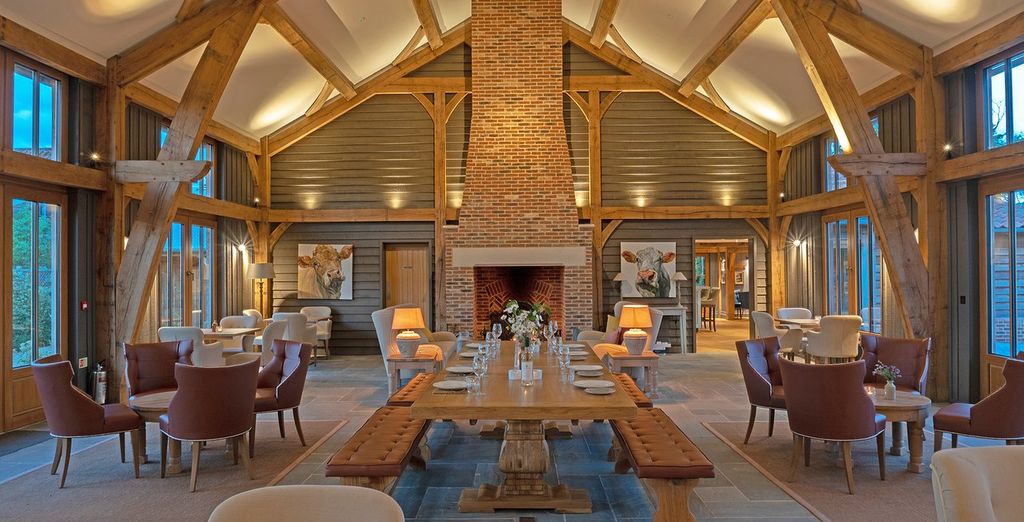 Retreat East is a stunning luxury hotel in rural Suffolk. Surrounded by 35-acres of gentle countryside, it exudes charm and sophistication. The hotel boasts many excellent modern features, including a delight restaurant, opulent interiors and an on-site spa. The spa features everything from a steam room to fitness facilities. You can also take a dip in the outdoor hot tub surrounded by natural scenes.
The Voyage Privé travel expert's opinion on UK lodges with hot tubs
Well-being is at the heart of our excellent hot tub lodges. Whether you're looking for a coastal retreat or wilderness adventure, we've got a wide number of hot tub hotels. Our options are surrounded by rugged landscapes that are perfect for relaxing getaways. These include Cornwall's picturesque coast, Yorkshire's scenic dales and the Lake District's glistening lakes. By choosing a hot tub lodge, you'll gain access to the ultimate in pampered luxury. You can decide whether you want the convenience of a private tub or a more scenic and scene-stealing outdoor jacuzzi. There's nothing quite like sitting beneath the stars in a bubbly tub with a glass of sparkling wine. So, celebrate in style with a hot tub booking at Voyage Privé.