Holidays to Jamaica 2021/2022



Table of contents
Jamaica is known for dreamy beaches, some of the fastest sprinters, and, of course, for being the birthplace of reggae music. Here, you can have a holiday that is as active or lazy as you choose. You can try hiking in places like the Blue Mountains and even swimming with horses! Get ready for the trip of a lifetime to an island paradise.
The top 5 things to see/do in Jamaica
1. Swimming with horses
Swimming with horses is a fun experience. The ride will take about 15 minutes, and the handlers will ensure that all horses are relaxed enough for the swim. Swimming with horses is a popular activity in Jamaica, and there are several horseback riding excursions for you to explore. These exciting Caribbean Sea excursions are not reserved for experienced horse riders. All you need to do is follow the instructions given by the experts.
2. Hiking in the Blue Mountains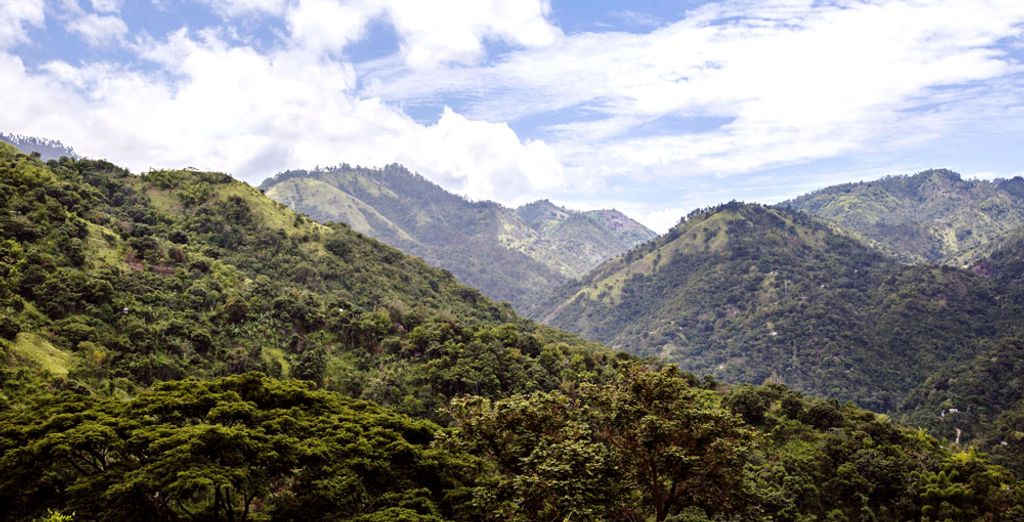 The Blue Mountains include the island's highest point, Blue Mountain Peak, which is 2256 m high. The route to the highest point of the ranges covers a distance of about 9 km. If you enjoy observing native plants and diverse bird species, this hike will be quite thrilling for you. You will even have a chance to see the rare Jamaican Blackbird. You don't need to worry about safety since there are no large or dangerous animals on the trail. Make sure you take a light raincoat, hiking boots and a warm jacket.
3. Take the Luminous Lagoon Tour
This lagoon at Glistening Waters shows bioluminescence when disturbed due to the native microorganisms. You can observe the water in a boat, and there is also an option of swimming in the glowing waters. Since it is only about five feet deep, you should be able to move freely in the waters as you watch the water creatures and yourself light up! Life jackets are available, so the activity is good for children and elderly travellers. Most places prefer to accept visitors who are at least five years old.
4. Visit the Bob Marley Museum
The Bob Marley Museum is among the most visited places in Jamaica. Bob Marley lived and recorded in this house from 1975 to 1981, when he died. The house has been preserved in its original state. The entire tour of the house will take about two hours, and you will even see the spot where gunmen tried to kill Bob Marley in 1976. You will also be able to see his gold and platinum records on the wall.
5. Take a Tour in Greenwood Great House
This building is more than 200 years old and will give you insight into the history of Jamaica. It features a collection of beautiful antiques from various parts of the world. There are also musical instruments that have been restored to their original state.
Our best hotels in Jamaica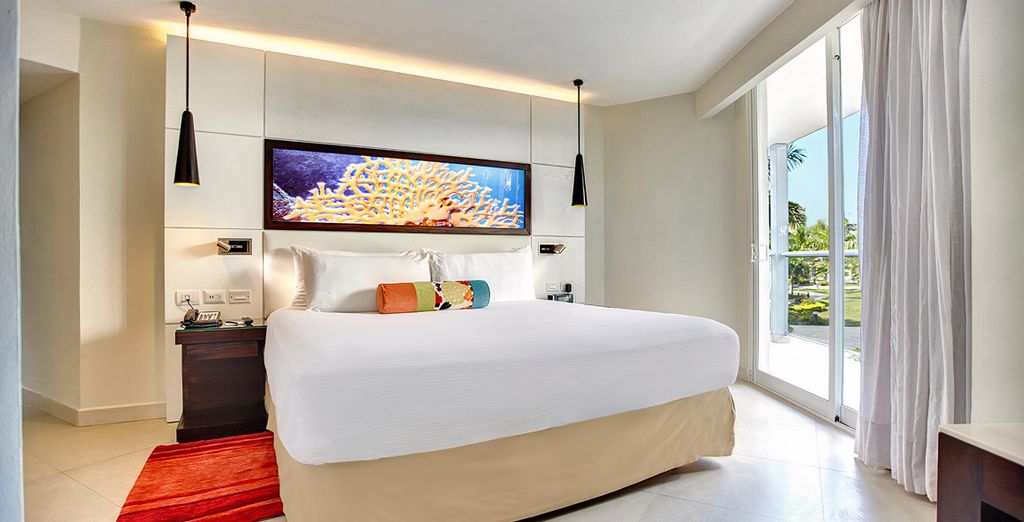 The Royalton White Sands is an all-inclusive resort that promises guests a luxurious escape. The resort has entertainment options for people of all ages, and features a beautiful spa. It also has an inviting swimming pool and attractive sea views.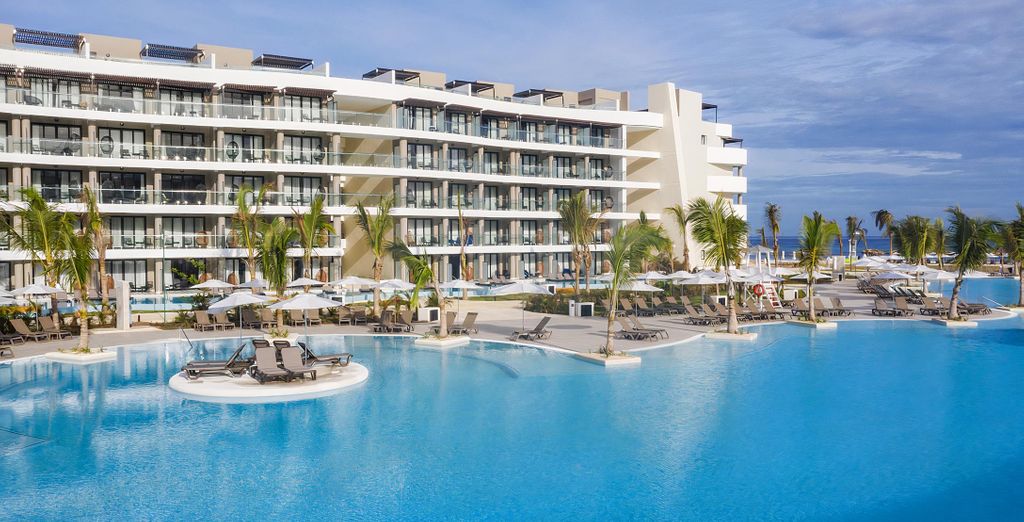 The Ocean Coral Spring is located in Montego Bay, and accommodates families, couples, groups and solo travellers. The resort offers great facilities, including a water playground for kids, a lavish spa, non-motorised water sports, a scuba dive centre and an astounding 21 bars and restaurants to choose from.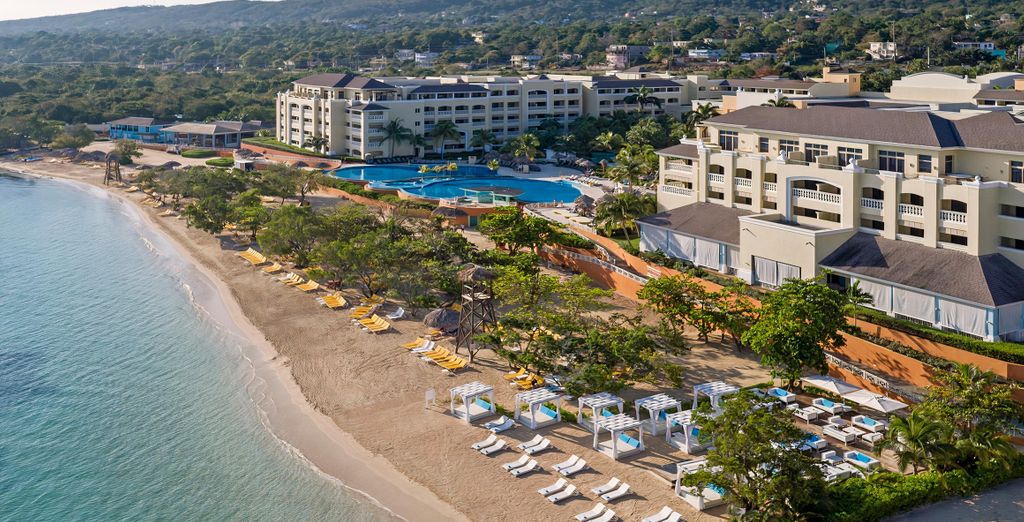 The Iberostar Rose Hall Beach is also great for families as it has a children's park. In this resort, you will have direct access to the white sand beach. Guests here enjoy floating in the beachside pools, pampering spa treatments and the beach grill cuisine.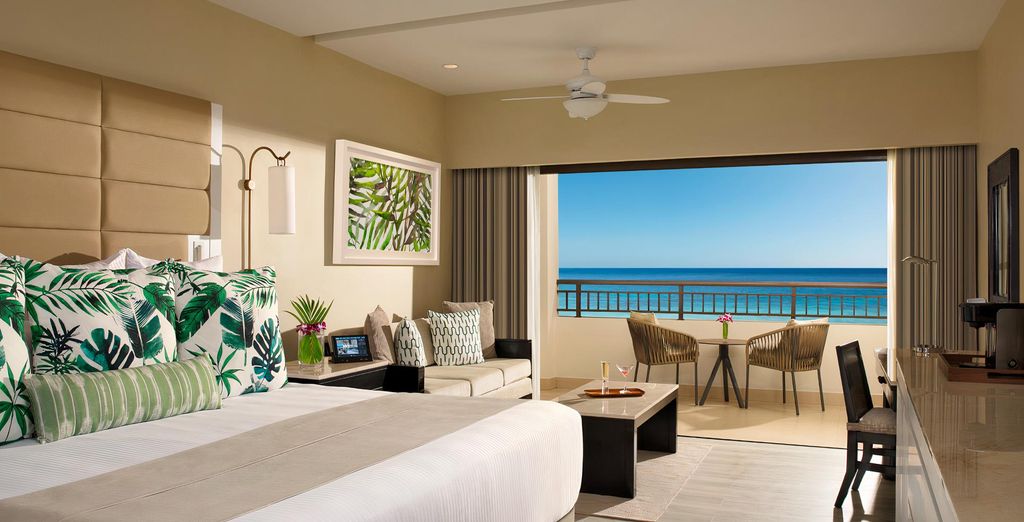 This hotel is set on a peninsula and has over a mile of pristine private beach. You'll also find excellent dining options at this hotel, such as Jamaican jerk meat, sushi and steak. Adults will enjoy exploring the nine bars, spa, cooling fountains and lush greenery here.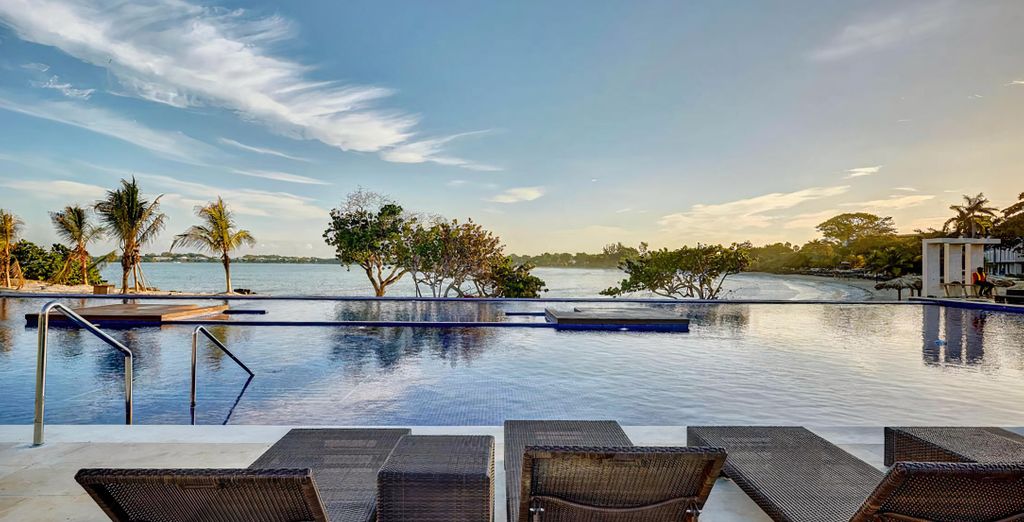 If you enjoy powdery sands and calm waters, you will find this resort heavenly. Nominated for the Travel + Leisure's World Best Awards 2021, this idyllic spot is located near the town of Negril.
When is the best time to go on holiday in Jamaica?
For privacy and seclusion, the best time to visit Jamaica is between November and mid-December. This time sees fewer crowds in key tourist destinations. Also, flight deals are great during this period. If you don't mind company, consider going from mid-December to April when the weather is ideal for a beach holiday.
Going on holiday in Jamaica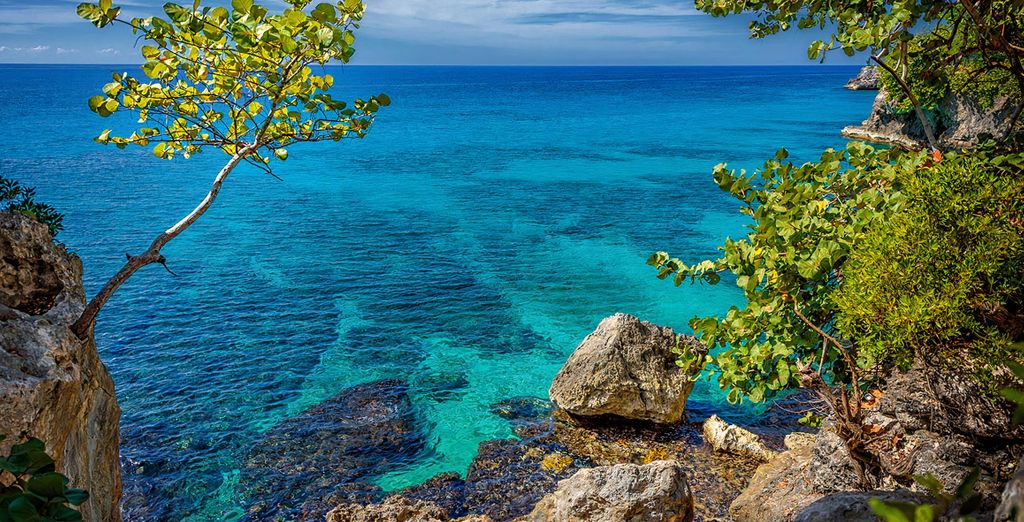 When travelling to Jamaica, you are likely to land in either Kingston City or Montego Bay. To get around the country, you can use a cab or minibus. Renting a vehicle is also a good option, but you should remember that people in Jamaica drive on the left. The advantage of renting a vehicle is that you will be able to access the most secluded parts of the country.
Enjoy your holiday in Jamaica
Visitors are usually granted entry into Jamaica for a maximum of ninety days, but ten days are sufficient for a lovely trip. Our recommended resorts make great places for families, couples, friends and solo guests, with plenty to do and breathtaking beach locations.
The Voyage Privé travel expert's opinion on Jamaica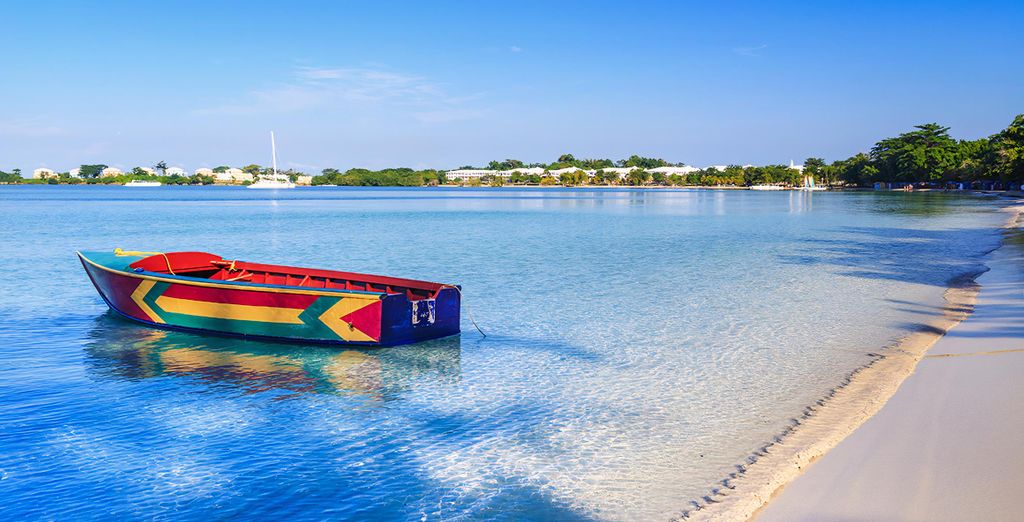 Jamaica is the cultural capital of the Caribbean. During your visit, you can discover the delights of live reggae music, street dances and carnivals. The balmy Caribbean weather and great hospitality will warm your soul and relax your heart. The country is also full of beautiful beaches, and you can even swim with horses in the ocean. A trip to Jamaica will leave you with lasting memories.
A diverse island offering something for everyone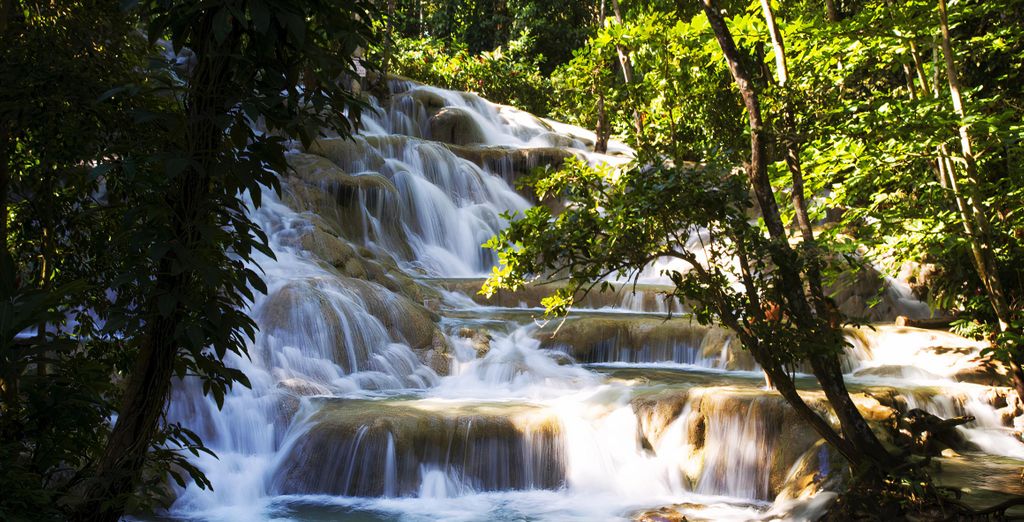 Jamaica is certainly the Caribbean island of choice if you want a rich holiday full of history, culture and natural beauty. The 'birthplace of Reggae' is home to bustling cities and towns such as Kingston and Falmouth, set against a backdrop of mountains, rainforests and waterfalls. Spend your days exploring historic Georgian towns and houses, go snorkelling in clear blue waters, and hike through rainforests. No matter what you enjoy, Jamaica holidays have something for all.
Lush green mountains meet white sandy beaches
You can't go to Jamaica and not visit at least one of the island's postcard beaches. Negril Beach along Norman Manley Boulevard stretches for seven miles, from Bloody Bay to Long Bay and the Negril Cliffs, and is everything you would expect from the quintessential Caribbean beach. After a day of snorkelling, retire to one of the many restaurants lining the turquoise water front and sample authentic Caribbean cuisine, from jerk pork to fish stew.
Spend a couple of days hiking up Blue Mountain Peak, Jamaica's highest point at 2,256 metres, and try to see all the way to Cuba's shoreline. The Blue Mountains and John Crow Mountains National Park is a 200,000 acre tropical paradise of rainforests and waterfalls, where you may spot the second largest butterfly in the world, the Homerus swallowtail, among other native wildlife that call the vista home.
A thriving cultural hotspot
A visit to the capital city of Kingston at the bottom of the Blue Mountains is a must. The Natural History Museum houses various plant and animal specimens, while the Institute of Jamaica's museums provide visitors with an insight into prehistoric Jamaica. Reggae enthusiasts will love the Bob Marley museum, situated at the musical icon's former home.
Falmouth in the Trelawny Parish is a town steeped in Georgian history. The Greenwood Great House, which was built in 1790 and is now a museum, provides one of many opportunities to see authentic 18th-century architecture. The Good Hope estate is an old sugar and coconut plantation dating back to 1755, and the period features and furniture of the site's Great House have been preserved well.
Whether you want to spend your entire holiday sunbathing on Negril Beach, hiking up the Blue Mountains or soaking up Kingston's culture, take advantage of our exclusive offers on handpicked four and five star hotels by signing up to our site today.
Discover more travel plans with our holiday pirates.