Dominican Republic Holidays 2021/2022



Table of contents
The Dominican Republic is one of the Caribbean's most stunningly beautiful islands. Cloud-topping peaks and luscious green forests descend beside crystalline shores and colourful towns. Then, there are the beaches. Powdery white sands and swaying palm trees provide tranquil settings in which to sit, relax and unwind. Enjoy the best of the Dominican Republic with one of our fine hotel picks.
The top 5 things to do in the Dominican Republic
1. Santo Domingo
The island's capital offers an alluring blend of Caribbean and colonial architecture. It's home to the oldest 'European city' established in the New World in the 16th century, all pristinely restored and maintained. While there's no end of treasures to explore, Catedral Primada de América is the crown jewel. The first of its stones were laid here in 1514 by Diego Columbus, son of the renowned explorer.
2. Bahía de Las Águilas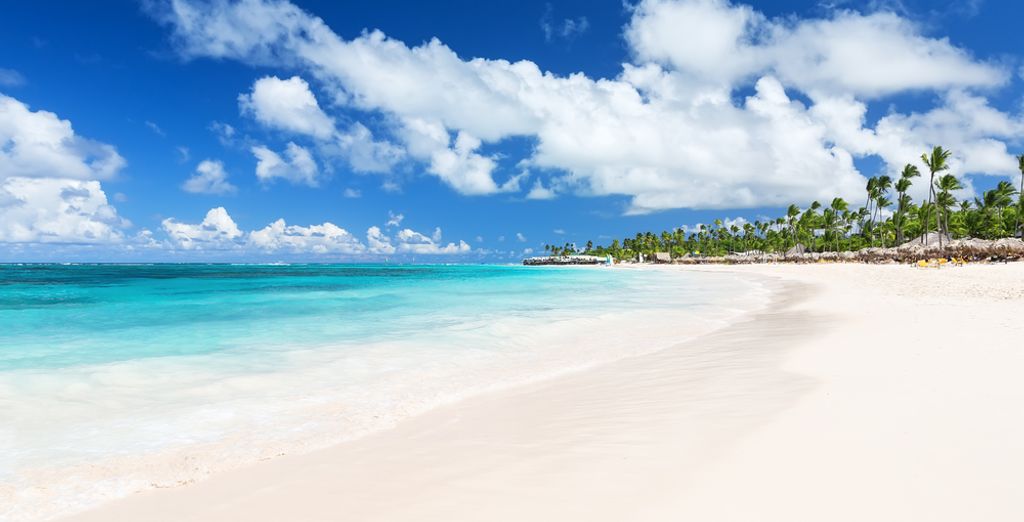 Widely considered among the world's greatest beaches, this remote and pristine spot is a must-visit. The only way to this deserted shore is by boat from Playa Las Cuevas. To add to the serenity, pelicans and flamingos provide colourful backdrops to the aquamarine waters.
3. Damajagua's Twenty-Seven Waterfalls
Nestled against and within majestic hills, the 27 waterfalls of Damajagua make an excellent day trip. You can climb and swim throughout this area, including free jumping into sparkling pools below. Guides are required to tour this serene region.
4. Whale Watching
The Caribbean waters surrounding the Dominican Republic are perfect for whale watching trips. The best can be found in Samaná; a slither of land that juts out across the north coast. Thousands of whales migrate along these crystal shores, including pods of majestic humpbacks. The season generally lasts from January to March.
5. Puerto Plata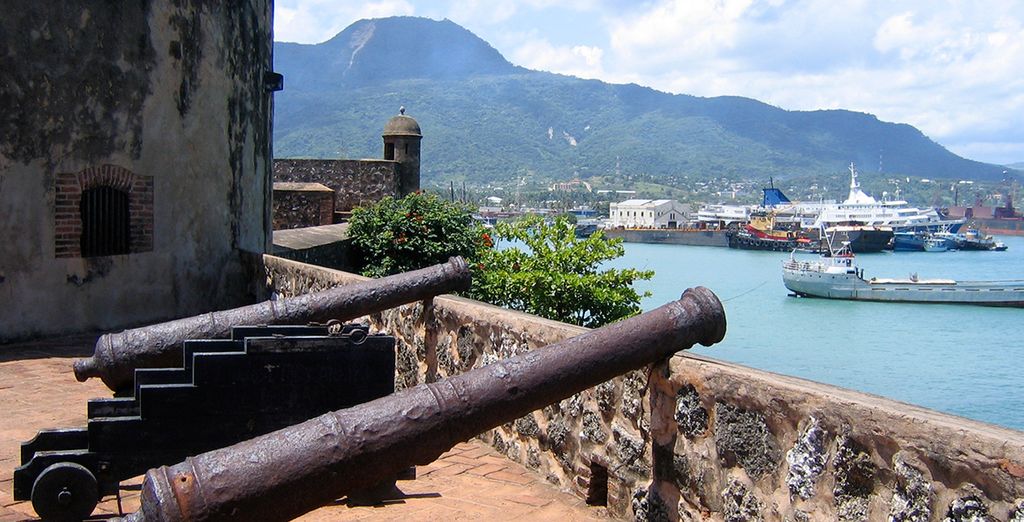 This northern city is among the most picturesque in the country. Aside from the stunning multi-coloured colonial waterfront, you'll discover a number of fine museums. Chief among these is Casa Museo General Gregorio Luperón, detailing the Dominican independence leader and his life.
Our best hotels in Dominican Republic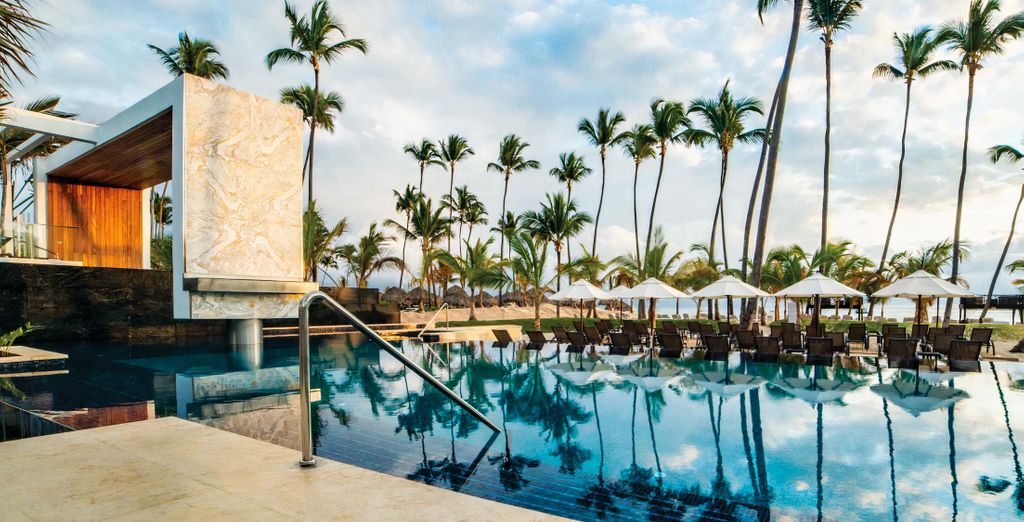 This serene waterfront hotel is among the most appealing in the Dominican Republic. It is nestled within shaded, tropical grounds. Meandering swimming pools and sun-kissed terraces run throughout its centre. The rooms are an absolute delight with handsome marble bathrooms and modernist-inspired décor.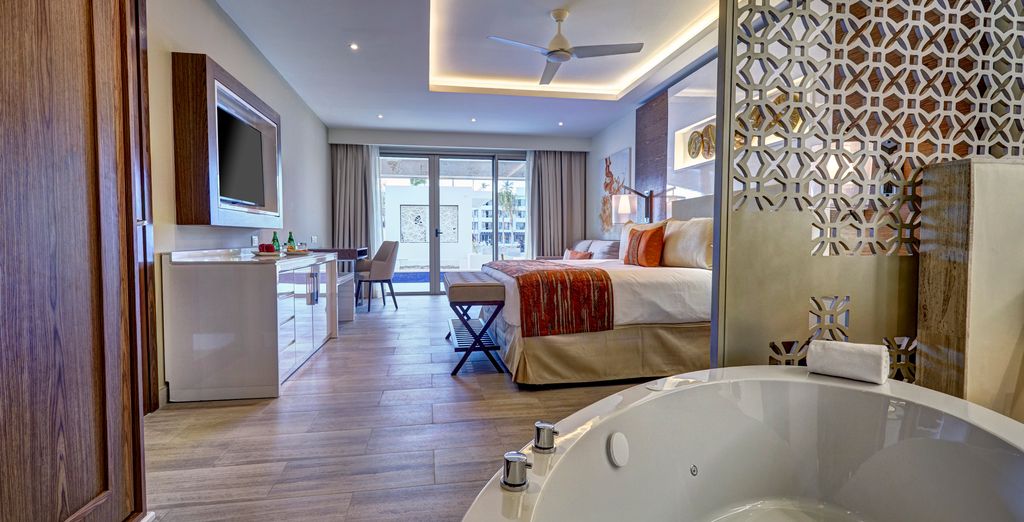 Beachbound tranquillity awaits at this pampering spa hotel loaded with fabulous features. Casinos, dancehalls and stunning swimming pools all make up this thrilling complex. Rooms are immaculately decorated with sumptuous Dominican patterns and plush contemporary features like en-suite Jacuzzi tubs.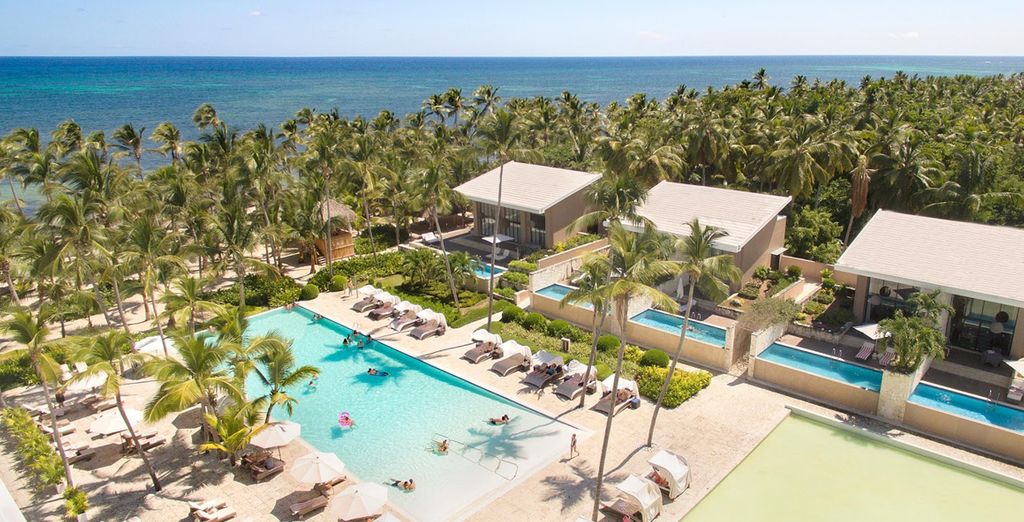 This innovative waterfront resort is surrounded by swaying palm trees and soothing swimming options. Each suite boasts gorgeous four-poster beds and scenic terraces, with sun-kissed private pools. The breathtaking restaurants serve up spectacular world-influenced meals, from contemporary tapas to fresh sushi.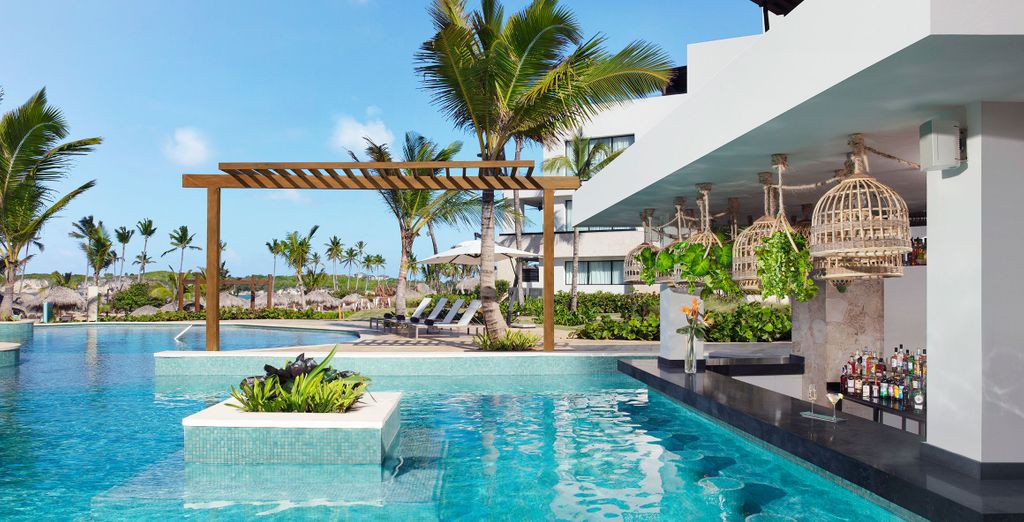 This lavish seafront property boasts family-friendly water parks and a wealth of phenomenal swimming opportunities. In a few short minutes, you can be basking in the beachside sun or bobbing down a scenic lazy river. Rooms are decorated with a unique blend of mid-century modern and Caribbean features.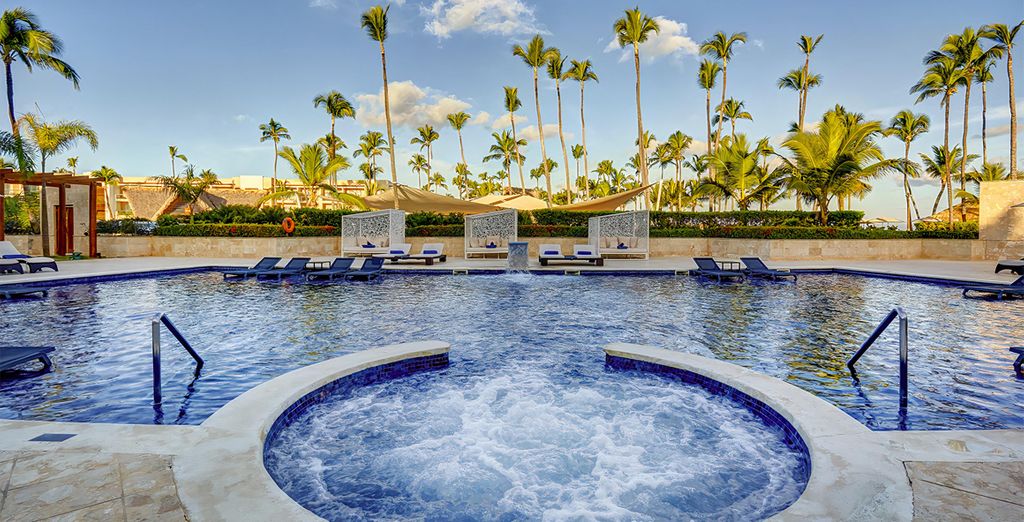 Experience a pampered hideaway on the sandy shores of Punta Cana with this stunning resort. Luxurious spas and swimming facilities dot the leafy, tropical grounds. Each breathtaking suite is decorated with dazzling modern décor and wide-open windows letting in calming sea breezes.
When is the best time to go on holiday in the Dominican Republic
The Dominican Republic is a delightful destination no matter the season. Peak tourism arrives from December through February when the weather is hot, and the skies are clear. Whale-watching and water sports provide exceptional sea-based fun. Beaches can get crowded, however, and hotel resorts tend to see rising prices. The shoulder season is from March to July. As the season goes on, clouds begin to arrive along with cooler winds and short, strong downpours. The low season runs from August through November. This is the hurricane season, with storms that largely only affect the east. Temperatures remain high, and you can grab bargains on hotel rooms.
Going on holiday in the Dominican Republic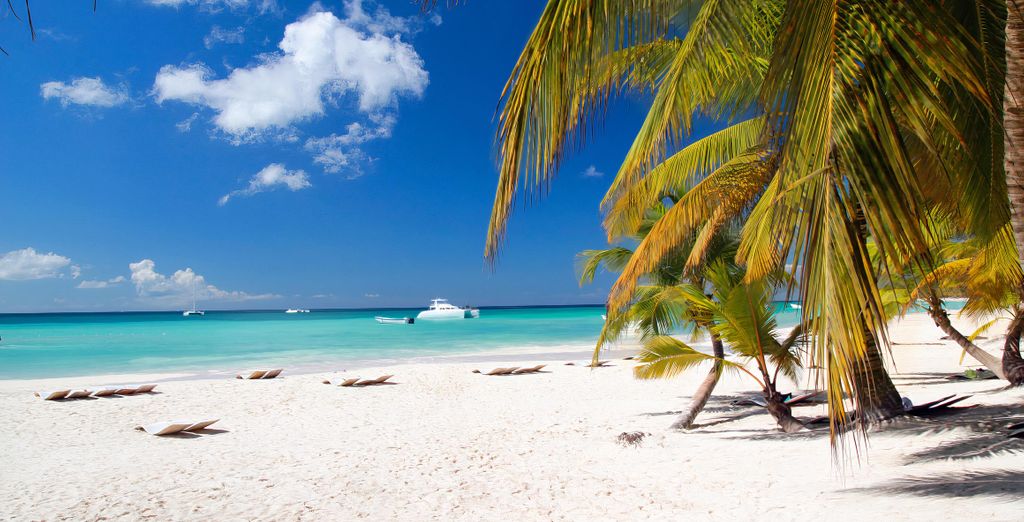 The Dominican Republic has three international airports, so you can choose depending on where you're looking to go. These are located in Santo Domingo, Punta Cana and Puerto Plata. Most resorts and hotels organise bus or minivan pick-ups, but taxis and buses are also available. Once you've arrived in the country, you'll find the area small enough to navigate by road. Rental cars, minivans and buses are among the top means of travel. Road conditions can be poor in rural, undeveloped regions, so it's safer to hire an experienced driver or guide bus.
Enjoy your holiday in the Dominican Republic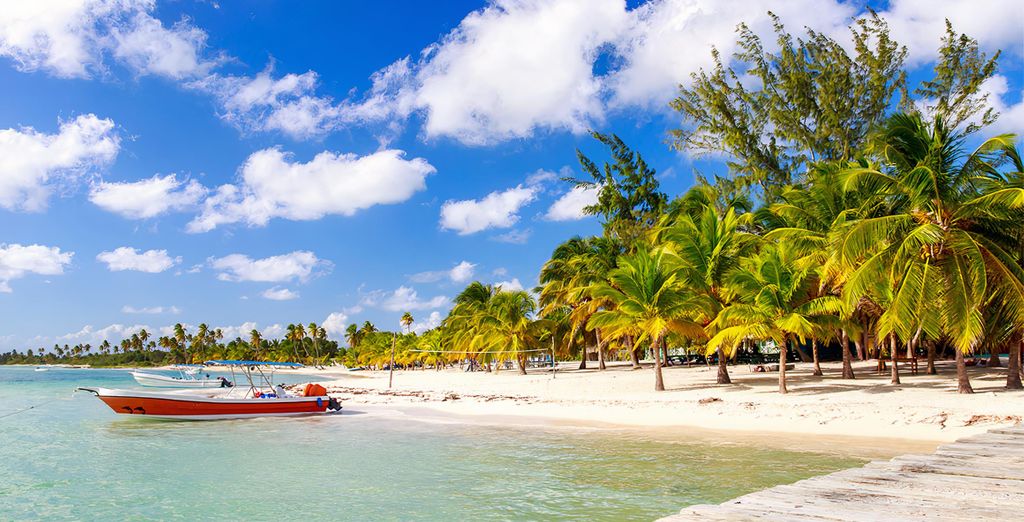 The Dominican Republic is a fantastic all-in-one beach destination suited to couples, families and friends. If you're travelling with little ones, resorts provide the perfect backdrop with extensive activities and dining options. Fun swimming complexes and shallow shores are ideal for families with kids. As for couples, it doesn't get any more romantic than beachfront dining beneath the stars. Spectacular food options and unmissable landscapes provide the most romantic of backdrops. No wonder the country has fast become a top honeymoon destination. For friends, you'll find excellent nightlife, stunning hikes and unmissable sea excursions to delight all tastes. Salsa and merengue, in particular, will captivate visitors into the early hours.
The Voyage Privé travel expert's opinion on the Dominican Republic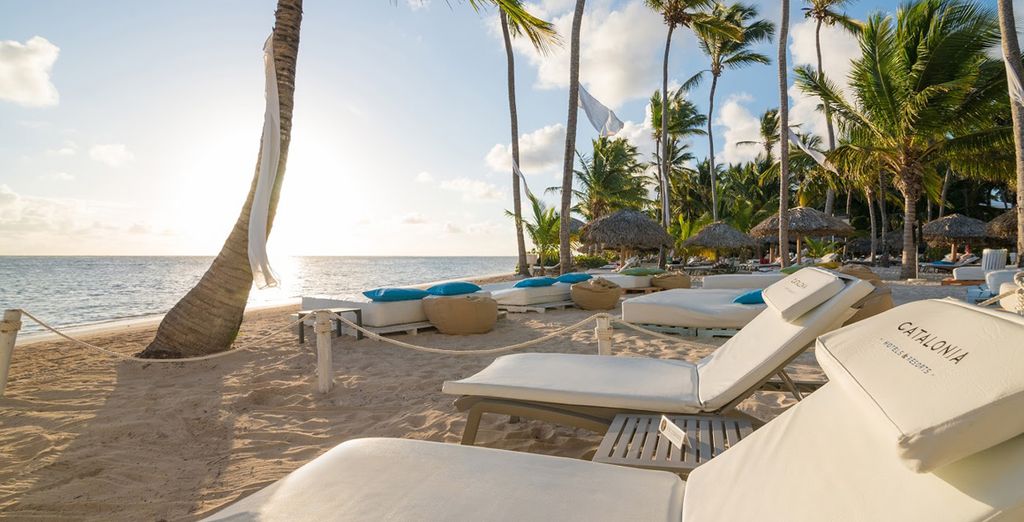 The Dominican Republic provides a roller-coaster of breathtaking natural landscapes and impeccably maintained colonial towns. While our resorts provide the perfect backdrops for all-day relaxation, day trips offer hikes through unspoilt nature. The lush jungles and mountains, in particular, make the Dominican Republic among the most versatile countries in the Caribbean. You can jump from flowing waterfalls into glittering pools before returning to the beach for a cooling cocktail.
Kick back with island life in the Dominican Republic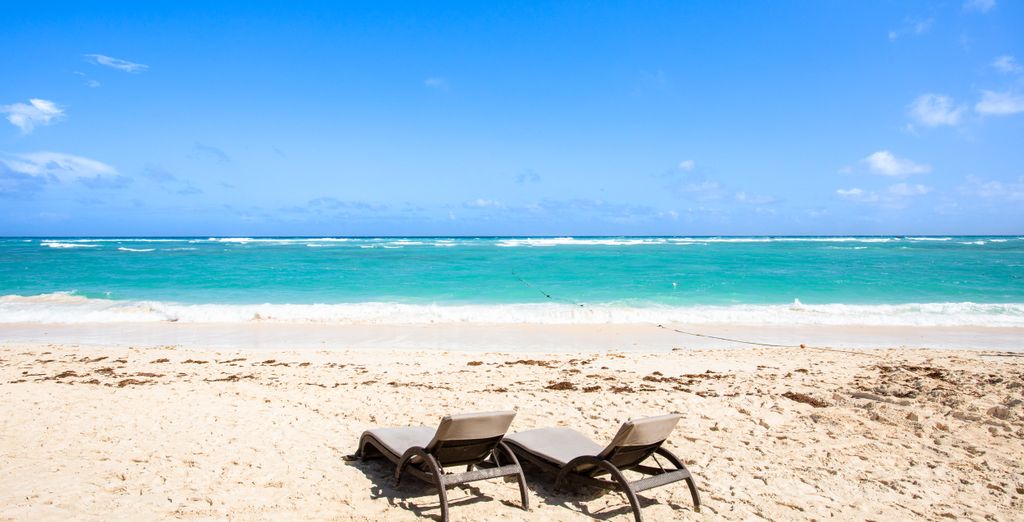 While sun holidays in the Caribbean are noted for the beauty of the beaches on offer, the Dominican Republic sits right at the top of the list for choice. Some packages to neighbouring islands can be jaw-droppingly expensive, but there are outstanding offers for discounted luxury holidays in our Dominican Republic range, and you won't be compromising on quality.
From the laid back atmosphere of the resorts around the eastern, western and southern coasts, to the lively capital city of Santo Domingo, with its rich history dating back centuries, the Dominican Republic will not leave you short on activities, or a sun tan, by the end of your stay.
The best Dominican Republic beaches await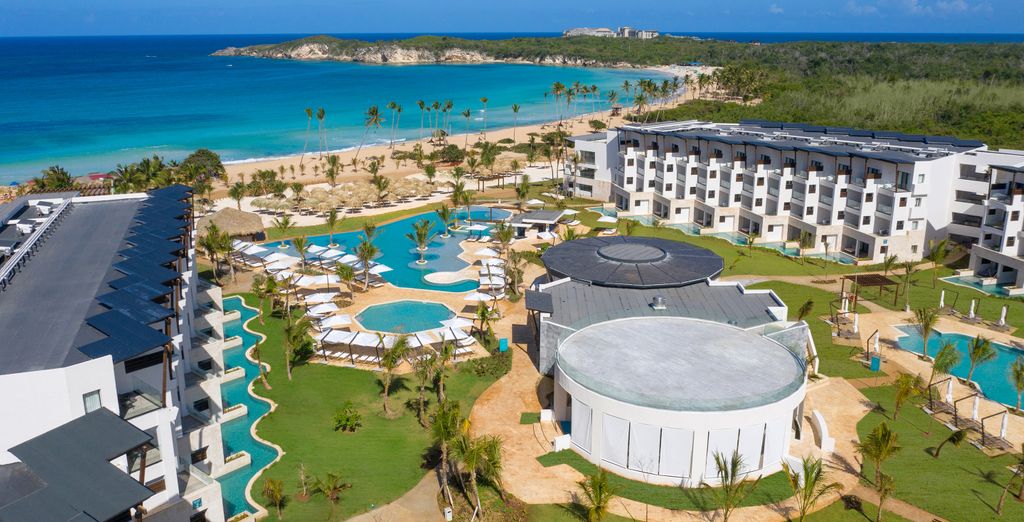 Due to the movement of the waters on the Atlantic Ocean facing side of the country, which are known to be more turbulent, if you are not a surfer you may want to choose from one of the idyllic seafronts on the south or west side of the country. The Playa Boca Chica, just 20 miles south of Santo Domingo, immerses you right in the middle of Dominican culture. It's a loud, lively and fun place to soak up the sun.
There is also no shortage of more relaxed spots, especially along the east coast strips of Punta Cana and Bávaro. A 20 mile long front is home to some of the widest beaches and most relaxed locations anywhere in the Caribbean, with its shallow, inviting waters perfect for swimming.
Get into the spirit of a sporting nation
The Dominican Republic is a country that celebrates when a major sporting event takes place. A huge number of Dominican players take part in the United States' Major League Baseball, and locals cheer them on every time a match is taking place on TV. Boxing is also huge in the country, and if you are lucky enough to be there when idols Miguel Cotto or Danny Garcia are fighting, you will see the country come to a standstill.
There are plenty of opportunities to check out the heritage of the Dominican Republic, which is known as the first country that was discovered in 'the New World' by explorers. The Colonial City, Zona Colonial, is a UNESCO World Heritage Site featuring colonial Spanish architecture and is home to a host of acclaimed restaurants.
Simply join up to our site to browse a huge range of exceptional discounts encompassing luxury accommodation around the globe.
Discover more travel plans with our holiday pirates.
Holidays to Dominican Republic