The Best Time to Visit Jamaica



Table of contents
When is the best time to visit Jamaica?
Jamaica is a true tropical paradise, with year-round warm temperatures and a vibrant and exciting social and cultural scene. Whether you are looking to escape the winter, or dance to the reggae beat, you will find what you are looking for in Jamaica.
High season vs low season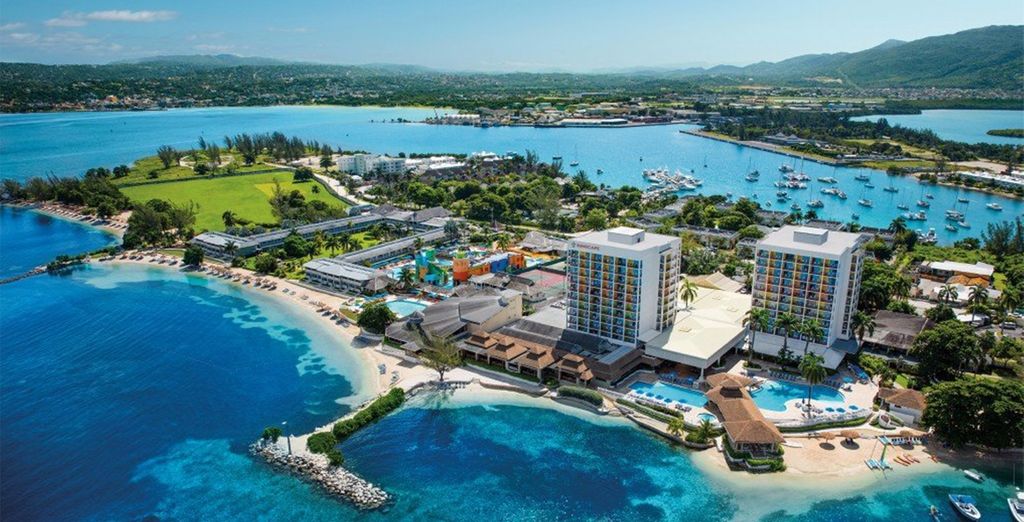 The peak season in Jamaica lasts from just before Christmas to around mid-April. Aside from the dry weather, this is also when tourists from Europe and the US flock here to escape the winter back home. Christmas, New Year and the school holidays are especially popular – particularly Spring Break. So, if you travel at this time, make sure you book well in advance to get the best choice of accommodation and restaurant options, and be prepared for higher prices. If you prefer things to be a little quieter, you may also want to stay away from the most popular beach spots. In fact, this is a great time to 'get away from it all' by staying farther inland, among the cooler hills and forests of the interior.
In contrast, travel in late November or early December for better value, fewer crowds, and weather that is dry enough for some serious beach time.
The low season, unsurprisingly, coincides with the period of highest humidity and greatest rainfall, generally from May to early September. Along with October, this is usually the cheapest time to visit Jamaica. At this time of year, you can often find great deals on flights, resorts and water sports. It can also be much easier to get a seat at popular restaurants without booking in advance.
The best time for sun, sea and sand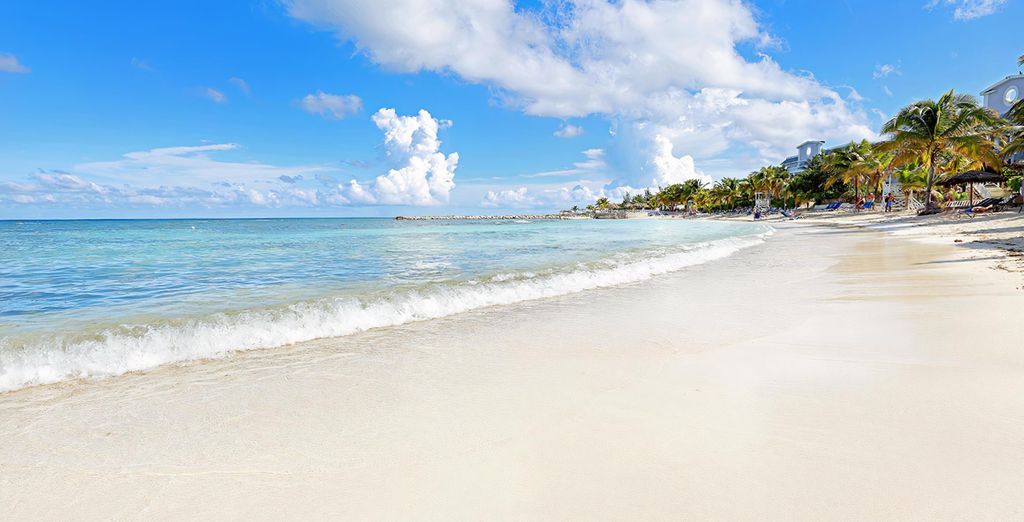 In Jamaica, temperatures vary little throughout the year. Highs average around the mid to high 20s (70° F) year-round, peaking at around 31° C (88° F), while low temperatures seldom drop below 20° C (68° F). Like other tropical regions, Jamaica really has only two seasons – wet and dry. The wet season is usually between July and October, when the island sees the most rainfall. However, while rain falls often, it rarely stays around for long, and most days will be a mix of sun and rain. Since the temperatures stay warm, even in the rain, you can still enjoy the beaches and the sun.
One exception is hurricane season, which runs from June to September. However, global warming has made this time of the year less predictable. During a hurricane, you will need to stay inside and be prepared for extreme wind and rain.
With average water temperatures of 28° C (82° F) and pristine beaches, you can swim all year round. The water visibility is usually better during the dry season, due to less rain, but the swimming is still excellent. Being an island, the weather can also change depending on where you are. Overall, Montego Bay and Ocho Rios see less rain than Negril, so these may be your best bet for a beach holiday at any time of year.
The best time to catch live music
If there is any single thing that can be said to define Jamaica, it's reggae music. If you are coming here for the tunes, you will want to visit in July for the Reggae Summerfest. Held in Montego Bay, this is a week-long celebration of the best of reggae – from legends to up-and-coming local acts. All night dance parties and excellent food will keep you moving until dawn.
If jazz is more your thing, the Ocho Rios Jazz festival, in June, offers more than a week of shows, exhibitions and concerts. This is the oldest jazz festival in the Caribbean and includes a youth programme, daily free concerts, a large-scale photo exhibition, plus plenty of other events all over the Island.
Easter in Jamaica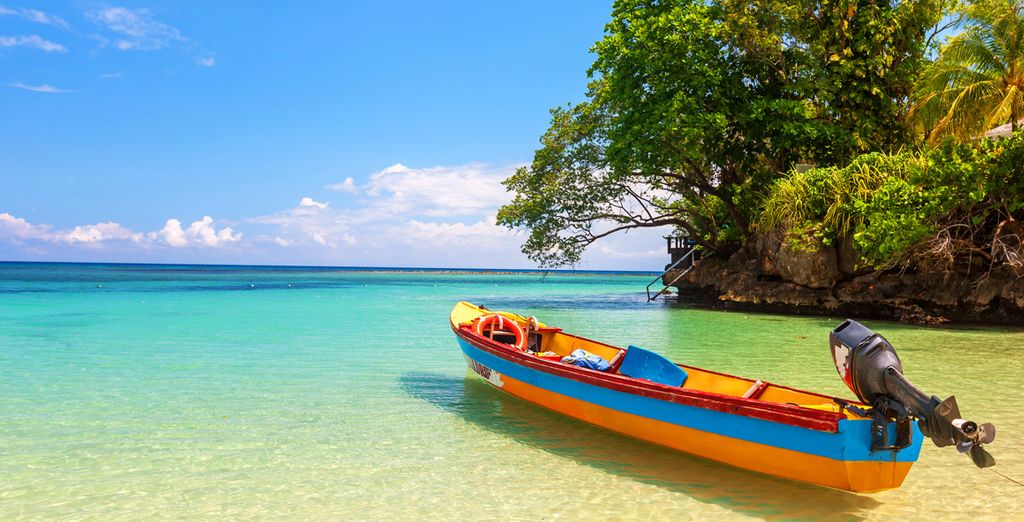 This is one of the busiest times of the year in Jamaica – and for good reason. Not only are people here for Spring Break and the long Easter holidays, but a number of fantastic festivals also take place on the island during this period. The most prominent of these Carnival, also known in Jamaica as 'Bacchanal' (meaning a wild, drunken celebration) – the name alone probably tells you all you need to know about this festival. Like Mardi Gras in New Orleans, the festival includes bands, parades, fetes, and soca (the local dance) extravaganzas. And unlike other carnivals, which take place just before the start of Lent, Jamaica's begins on Easter Sunday and lasts all week.
Along with the week-long Carnival, Jamaica also hosts a number of family-friendly events at this time. The St Elizabeth Horticultural Society Flower Show is held every Easter Monday in Black River, along with the St Ann Kite Festival. As well as the colourful kites, the event involves reggae music, dancing and even a bun-eating contest.
Those with an interest in sailing can join the Montego Bay Yacht Club's Easter Regatta on the north coast of the island. This is usually preceded by the club's International Regatta and Great Yacht Race. Those staying a bit later, into May, can enjoy the Jamaican Curry Festival and sample an array of unique island specialities, including crab, lobster and mango curries.
Cultural events
Jamaica is not just about parties and music – there is also the bi-annual Calabash International Literary Festival every February. The festival features local writers like Marlon James, as well as international scribblers like Zadie Smith and Salman Rushdie. The festival lasts for three days and includes readings, discussions and, of course, music. Most events are free.
October is the time for the deep-sea fishing Marlin tournament, where anglers try their luck at catching the huge marlins that call Jamaica's waters home. Plus, foodies will enjoy Restaurant Week, which takes place in November and involves more than 100 participating restaurants.
What to bring
Jamaica's consistent year-round climate means that there is not much variation in what you will need to bring (except during Carnival, when you may want to bring a costume). We recommend packing the following:
Bathing suit and beachwear, such as sandals, etc.
Lightweight clothing for warm weather, such as shorts
Sunscreen
Insect repellent
Sun hat
Umbrella or a lightweight raincoat for the rainy season
Lightweight sweater or wrap for cooler nights and evenings