Holidays to India 2021/2022



Table of contents
Boasting a vibrant landscape of shimmering coasts and captivating jungles, India is a wondrous place. Its cities pulsate with tradition and culture, offering prized museums and bedazzled palaces. That's not to mention the unmissable food scene that boasts both time-tested delicacies and contemporary haute cuisine. At the centre of it all is a melting pot of soul-warming spirituality. Explore the country's colourful history and culture with India holidays in 2021.
The top 5 things to do in India
1. Taj Mahal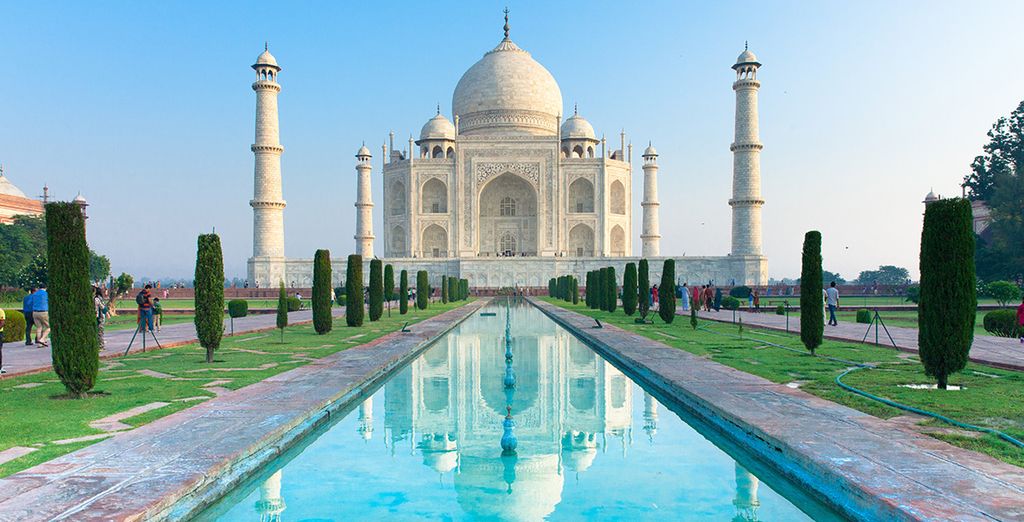 Both India's most famous building and perhaps the world's, the Taj Mahal is astonishing. Built as a monument to emperor Shah Jahan's beloved wife, it's a splendid building or pearly white marble and stunning towers. It's famous for being among the most perfectly proportioned/symmetrical buildings in the world.
2. Ajanta Caves
This impressive Buddhist monument is dated from the 2nd century BCE. Consisting of awe-inspiring rock carvings and religious halls shaped into cliffs, it's one of the world's most poignant sites. Contemplate the many centuries that have passed since this world heritage site was first constructed.
3. Varanasi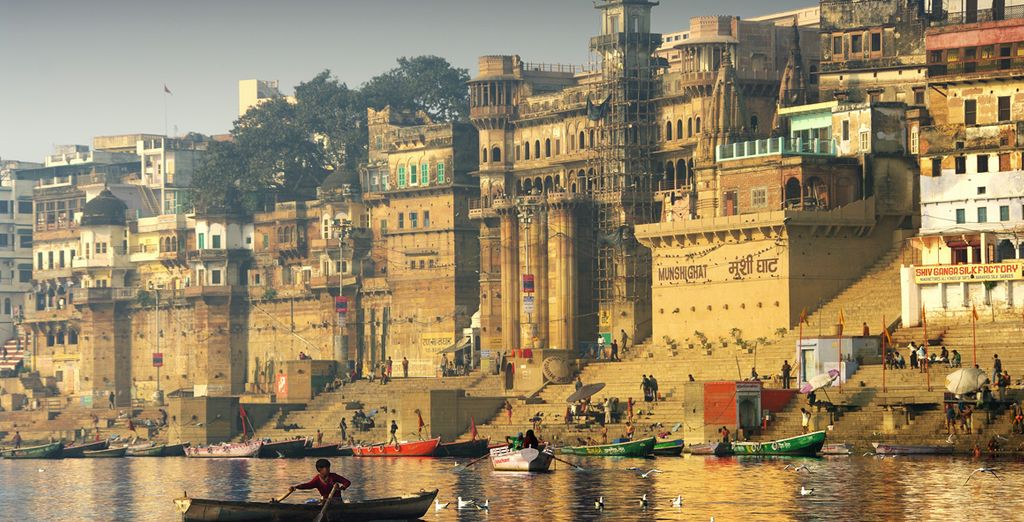 This is the India you've always dreamed of. It's the holiest place in Hinduism and home to vibrant colour, ritual and worship. Pilgrims come to wash their sins in the Ganges while others cremate the recently passed. This is India at its purest – so prepare for an enriching experience.
4. Hampi
This was once a powerful Hindu capital. Today, its temples and fortresses spread for miles across dusty terrain. It's a surprisingly romantic and timeless place, thanks to its stunning rock formations and long-forgotten feel. Chief among the attractions here is the 7th-century Virupaksha Temple.
5. Mumbai
Mumbai is the world's most frenetic yet fascinating city. Sprawled over 7 distinct islands, it's a wonderland for art and architecture lovers. Nowhere else will you find such a melting pot of Victorian grandeur, art deco apartments and colonial forts. Thankfully, this astonishing history and culture are represented in some of India's finest museums.
Our best hotels in India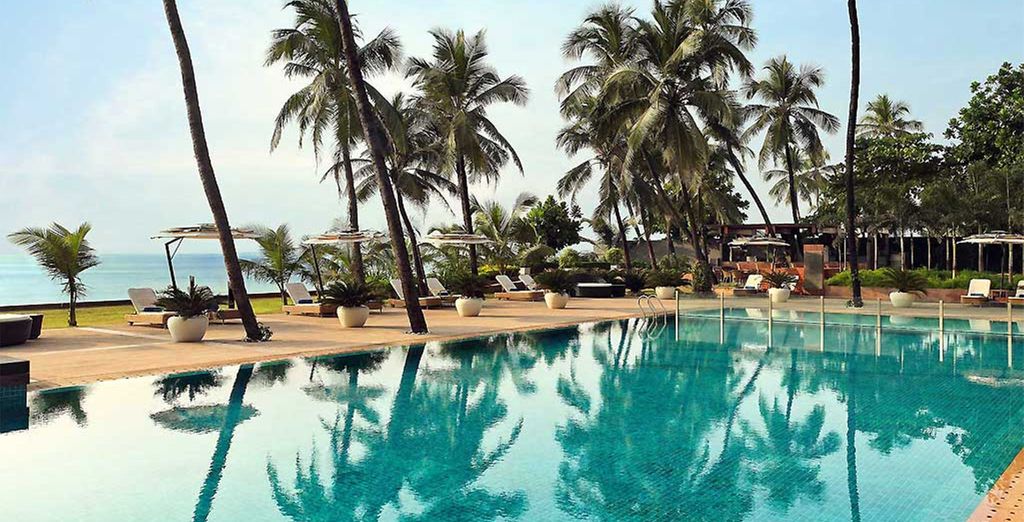 Experience Mumbai in style with this beloved waterfront hotel. This grand oasis is the perfect retreat after a long day sightseeing Mumbai's buzzing streets. Rooms are airy, modern and very sophisticated, with a blend of ocean and city views. What's more, one of the city's best beach bars sits right on your doorstep.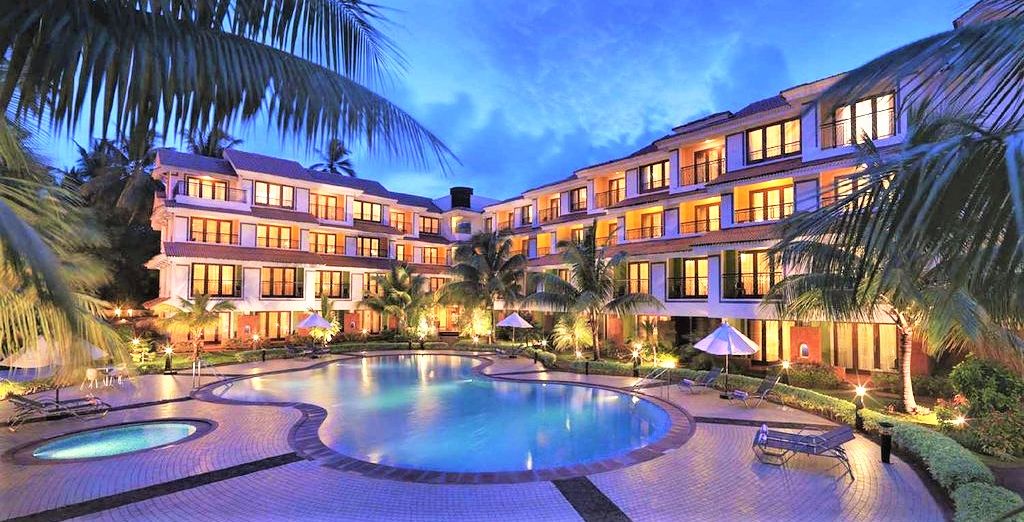 Escape to India's premier seaside spot. This idyllic retreat is among Goa's best hotels. Enjoy open access to a sleepy riverside with luxury facilities and indulgent spas. Rooms are elegantly decorated and feature spectacular views across rivers and forests.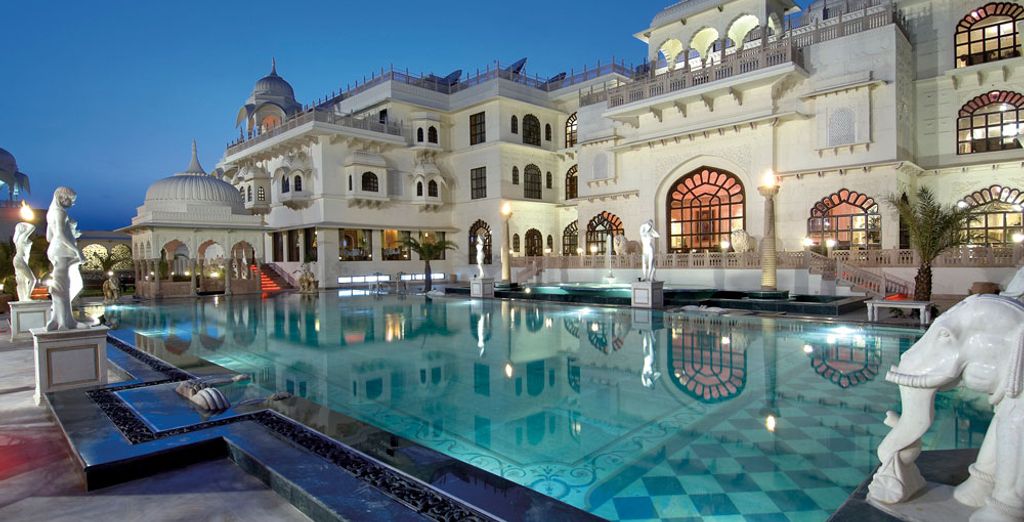 Jaipur is among India's most dreamy and spiritual regions. This hotel is your perfect introduction to this rich region. Located just north of the capital, Rajasthan, it's a palatial, centuries-old hotel loaded with luxury features. Enjoy a stunning patio restaurant and outdoor spa with yoga before returning to your opulent suite.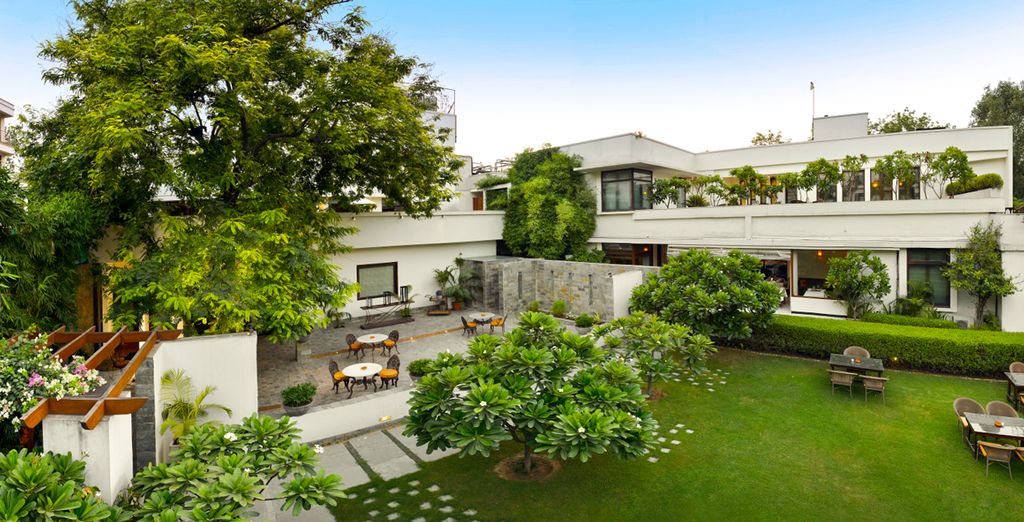 This spectacular home away from home is nestled in a trendy New Delhi neighbourhood. Enjoy bright open exteriors with manicured lawns and leafy outdoor dining. Each room comes complete with plush decor and luxury bath suites to help you relax after a day exploring the vibrant city.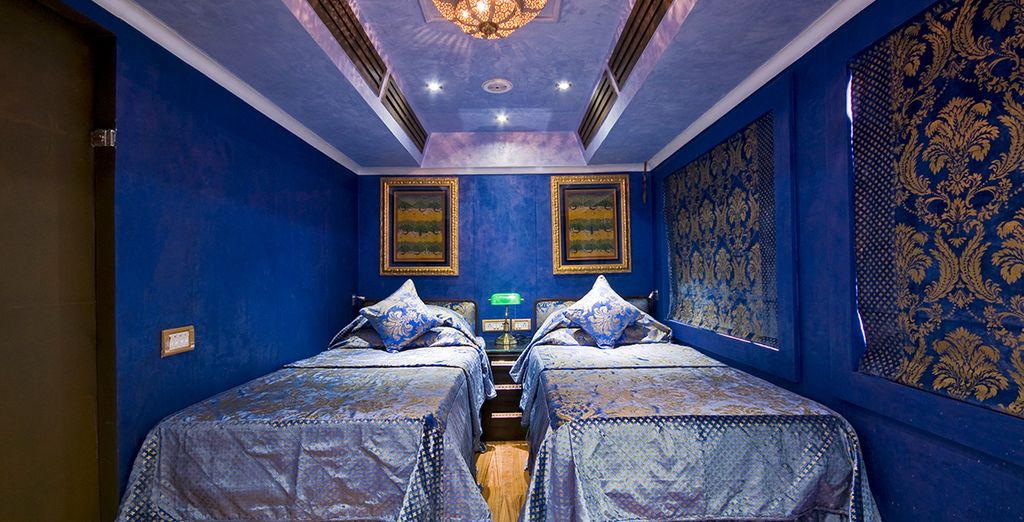 Experience the ultimate hotel on wheels with this opulent train through India. Your train comes with resplendent interiors and plush cabins. You'll find two indulgent lounge bars onboard alongside a games room and luxury spa. Each en-suite room comes with a Khidmatgar (butler) service so that you're always comfortable.
When is the best time to go on holiday in India
India is a vast country with many microclimates. Still, the high season is generally between December to March. This means warm days but cool nights in many of the country's major cities. More northerly areas like Ladakh are exceptionally cold, however, and are best visited in summer. The shoulder season from June to November can be just as delightful, but monsoon rains persist through summer. The low season sees low hotel prices but extremely hot weather from April through June. Ensure that your travel times meet your destination in India to avoid uncomfortable weather or crowds.
Going on holiday in India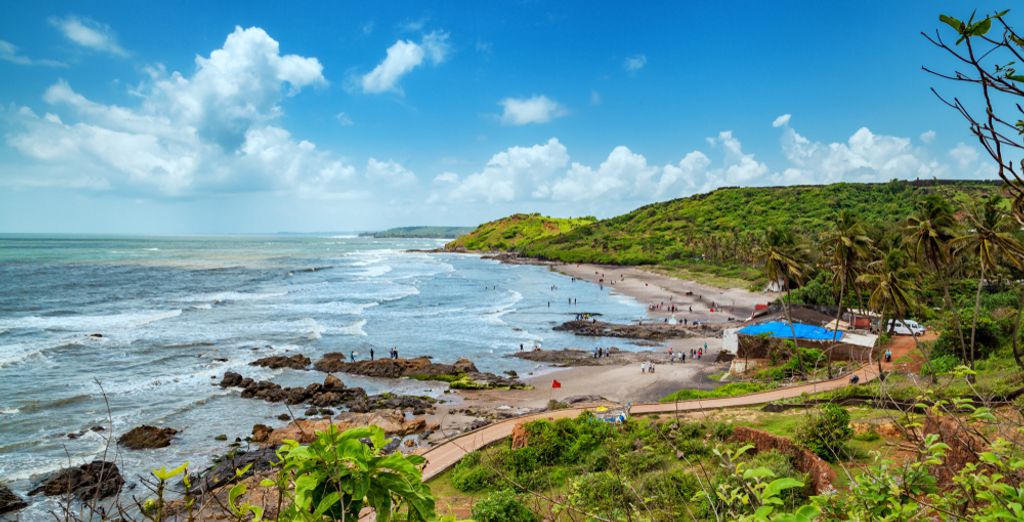 India's major metropolitan areas are serviced by comprehensive international airports. Indira Gandhi in Delhi, Chhatrapati Shivaji Maharaj in Mumbai and Kempegowda in Bengaluru are among the most convenient options. Once you've arrived in India, you'll find most major centres offer regional air travel. Flights are cheap, with plenty of budget airlines running daily. On the whole, transport across the country is both frequent and inexpensive, but it can be slow. The rail network, in particular, is a must-do at least once during your visit. Sleeper trains are a fantastic way to travel cross-country and an experience in their own right.
Enjoy your holiday in India
India has something for everyone. For families, it's the ultimate cultural education. You'll find a wealth of museums, alluring safaris and delightful landscapes to explore. India can also be extremely romantic, particularly in places like Udaipur, Kanyakumari and Panaji. You'll find luxurious hotels here at Voyage Privé with pampering spas and waterfront bars. India is also a must for groups of friends. Whether you want to shop, dine or drink in a modern metropolis or hike in splendid wilderness, India has it.
The Voyage Privé travel expert's opinion on India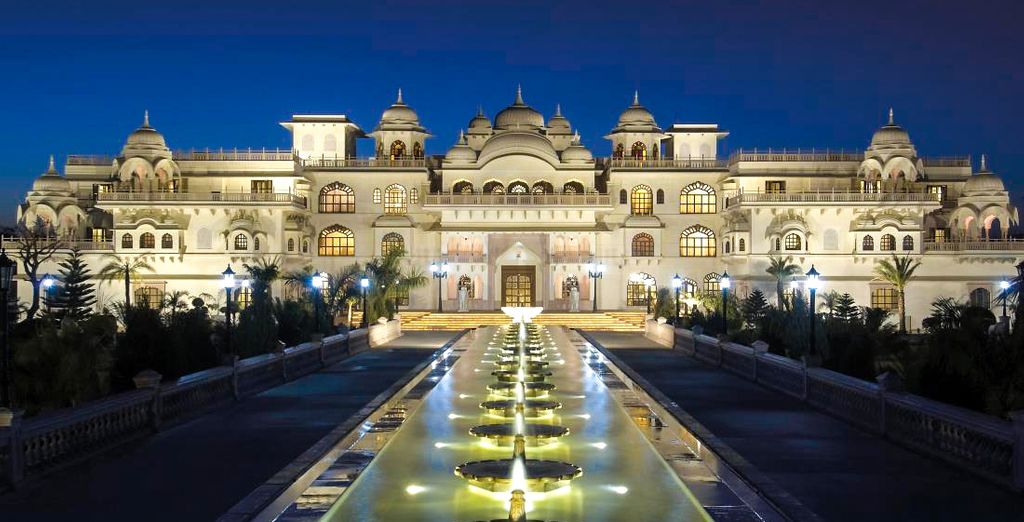 India is a wonderfully varied country that would take a lifetime to explore. Discover the best of the best with our hotels at Voyage Privé. Choose from pampered retreats on glistening waterfronts to palatial hotels in bustling major cities. India holidays 2021 are the perfect getaways for hikers, families, romantics and culture vultures alike. Wherever you choose to explore, fond memories of India will stay with you long after you've left.