Visit the Blue Lagoon
Visit the Blue Lagoon in Iceland : All you need to know✅ Advice, Accomodation option, Activities, Prices... Exclusive offers up to -70% off⭐.
Visit the Blue Lagoon in Iceland
This site is one of Iceland's most popular tourist attractions, and is visited by a massive 4,000-plus visitors per day, with that figure expected to rise to as much as 6,000 or even 7,000 visitors. The pools are wide and the facilities are built to cope with plenty of visitors, so even if you are sharing the pool with a number of others, you should comfortably be able to find a space to relax and enjoy the sensation of naturally warmed water against your skin.
Iceland's Lagoon: The Best Things to See and Do
1. Learn about the Site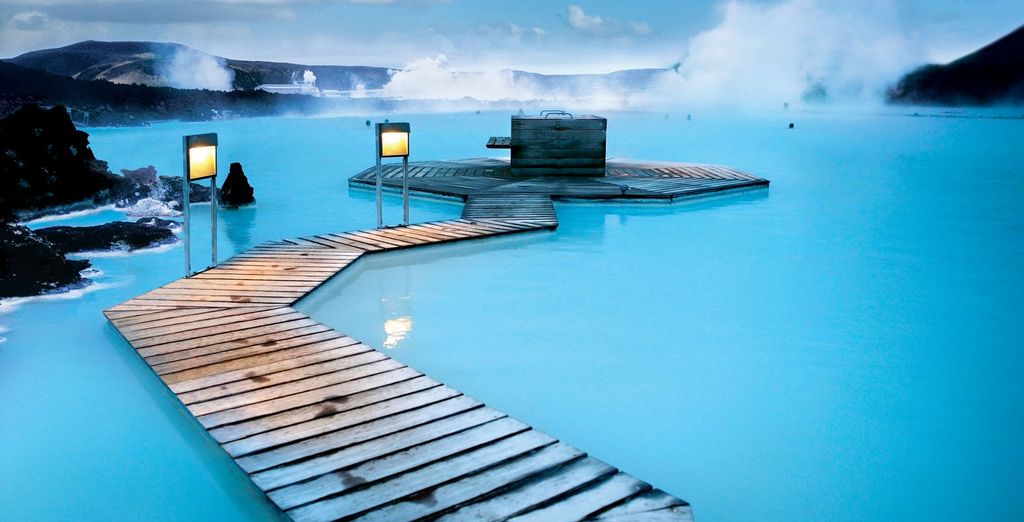 From all the Instagram pictures of the site, it may surprise many to realise that the lagoon is not, as it seems, a tranquil and natural hot water spring that accidentally happens to have a number of beneficial minerals in it. Instead, the site is, essentially a run-off collection from the nearby power plant which uses the same geo-thermal energy that heats the water in the lagoon. The factory was opened in 1976, and the pools had formed: deep enough for full body immersion, by 1987 when bathing facilities were installed
2. Enjoy a Mud Bath
Super soft white silica mud, enriched with beneficial algae and mineral salts, lies thickly on the bottom of the lagoon. This mud, applied to the skin, has been found to leave it softened, rejuvenated and beautifully glowing. The benefits of the site were first discovered when a psoriasis sufferer who liked to bathe in the pools realised that their painful condition was immensely improved after a bathe.
3. Enjoy Sunbathing in the Snow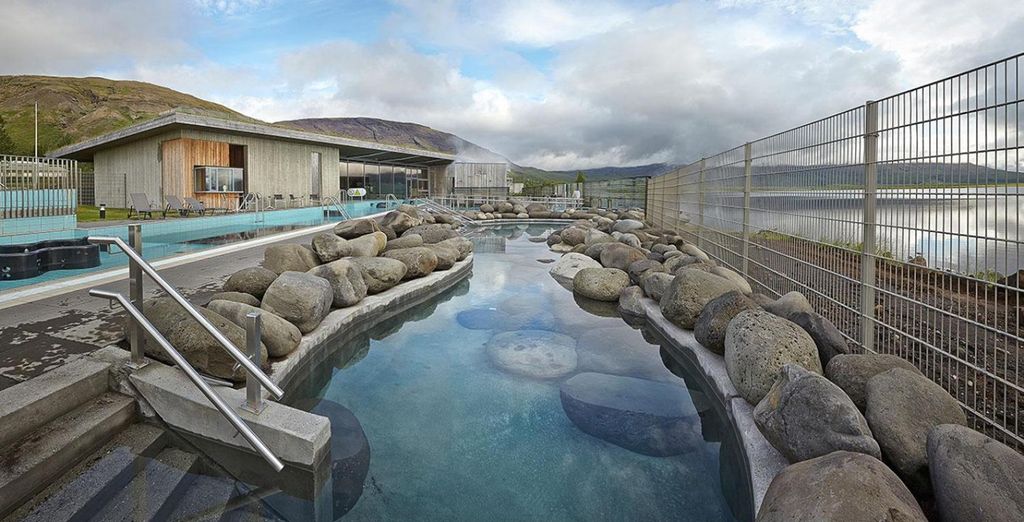 Opting for the deluxe package gets you the use of a bathrobe and a complimentary drink at the restaurant, and you can lounge next to the water in style while you wait to go in again. There is something wonderfully weird about seeing snow lying on the ground and others wearing full parkas, ski trousers and winter boots, while you are lightly clad in swim suit and towel, waiting to slide back into the gently steaming warm water!
4. Soothe Your Skin
Following on from the mention of psoriasis improvements, scientific studies were undertaken, and it was proven that something in the combination of water, high-silica mud, algae and mineral salts – or perhaps the exact combination – indeed worked wonders and in 1994 a psoriasis clinic was established on the site, with beauty products being sold from 1995. The water is a mix of sea and fresh water, the levels of silica are very high, and some of the algae species are unique to the lagoon: no one is sure exactly why it works so well, what can be confirmed is just that it does work. Skin is softer and smoother, blemishes seem diminished and psoriasis and some eczemas much reduced. Even people with no skin issues reported being happier with the look and texture of their skin after a dip in the lagoon.
5. Take a Selfie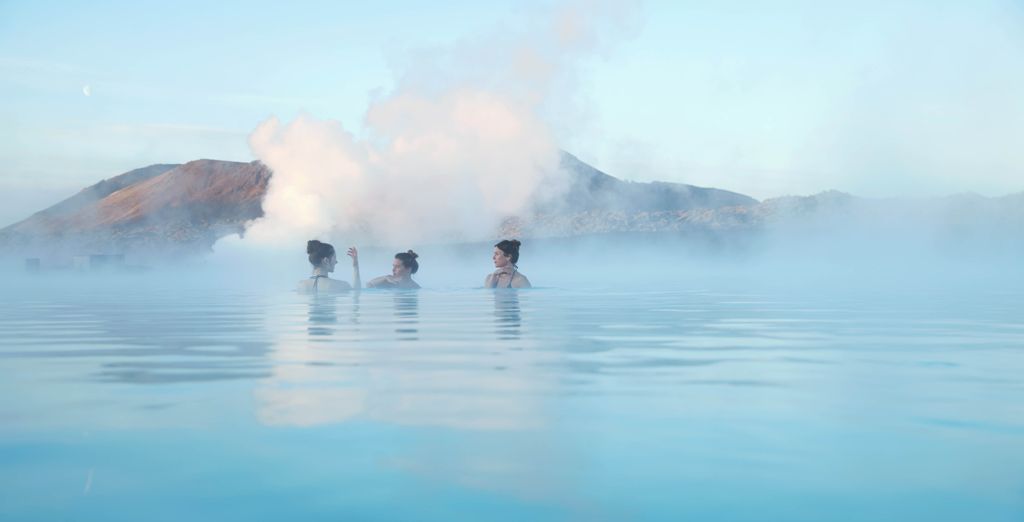 Social media is full of photos of people at the lagoon, and you might wonder if you should bother getting one of your own. The answer is: of course you should! Not only will your photo have you and your companion or companions in it, but every photo of the lagoon is slightly different because of the unique conditions of the weather, steam rising from the pool and your choice of background. Instead of doing the usual Instagram solo selfie where it seems like you are all alone in the middle of the wilderness, compose a vibrant shot that includes the buildings nearby, some of the other pool users, or grab a shot showing the contrast between your warm near nakedness and a spectators bundled-up chilliness?
6. Geothermal Power Plant tour?
If the whole concept of the lagoon fascinates you, why not pop into the geothermal power plant. It is, of course, right next to the pools – being the cause of them – so it can round off a fascinating and relaxing day. Now, the plant does not offer official tours as such, but if you ask nicely, and perhaps bring a gift with you, one of the employees will take you around the facilities, showing you how the pools formed, explaining their work and pointing out their new lines of renewable, green energy research
7. Eat Lava! Well, Eat At Lava!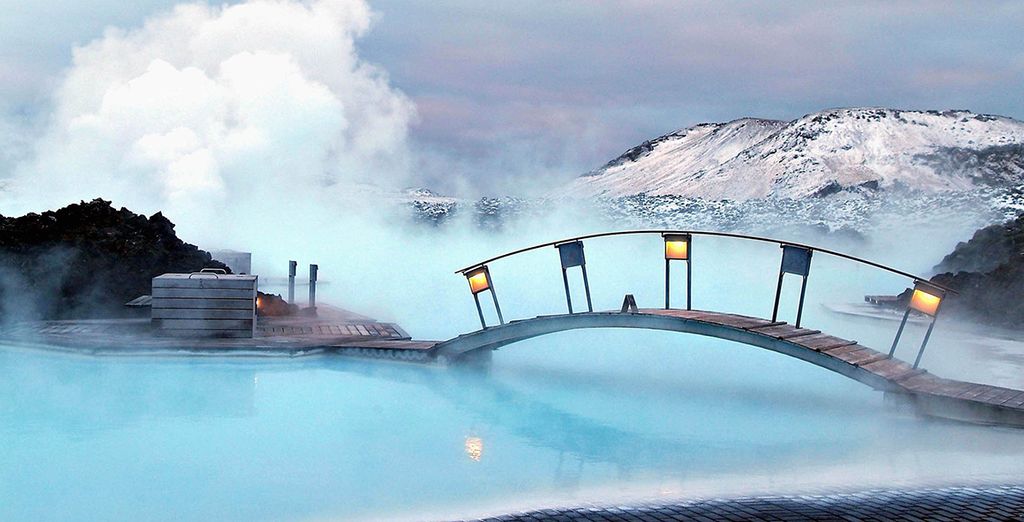 There is an interesting mix of dress within Lava: some people are fully and smartly dressed, while others are wearing a simple bathrobe, rather like Arthur Dent from The Hitch-hiker's Guide to the Galaxy! This is obviously the transformation between those yet to take a dip and those still enjoying the softness of the bright milky blue waters. There are a couple of other restaurants onsite and there are dress codes that must be adhered to, so do check before strolling in in your swim suit! Then choose from a wonderful array of fresh Icelandic delicacies and treats to round off your pampering experience.
8. Leap a Continental Divide!
In Thingvellir National Park is Thingvellir valley which is perhaps the most unusual valley in the world. This is because the valley is one of the very few places in the world – if not the only accessible one – where you can see the action of continental plates grinding into each other, with one sliding below the surface while the other rises above it. The action of the North American and the Eurasian plates can be seen making the geography seem more real than usual, and the turbulence causes a lot of – usually quite small – earthquakes in the area.
Discovering Iceland: Where to Stay?
The lagoon is a mere 50 kilometre from the capital city Reykjavik, so you can enjoy the best of Icelandic nightlife, hospitality and cuisine and still enjoy all the many benefits of the lagoon's unique waters.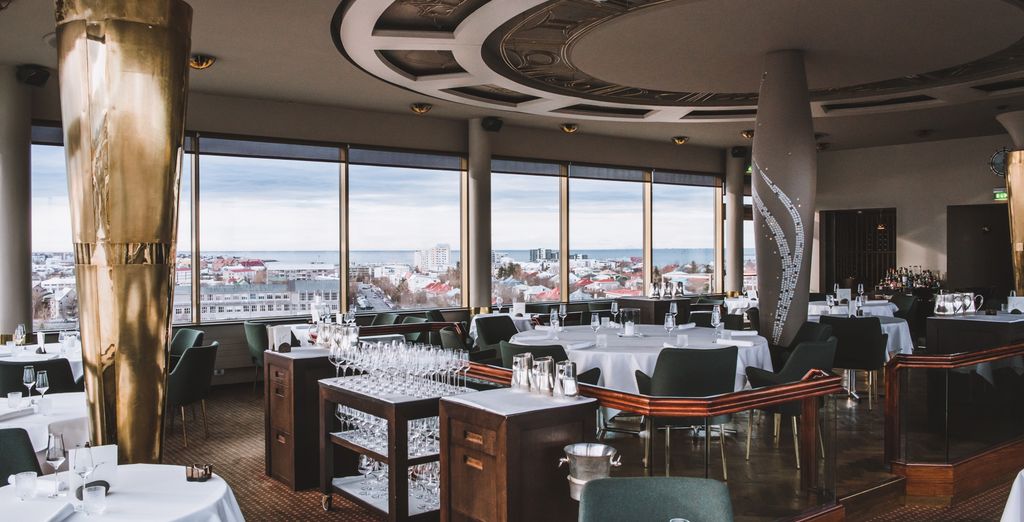 Two hundred and thirty five beautiful and comfortable rooms are waiting for you, along with two onsite restaurants, a fitness suite and even a bank, beauty parlour and hair salon. Check in and plan your visit to the lagoon and all of Iceland's other must-see sites before sampling delicious cuisine, enjoying delicious drinks and enjoying a restful night's sleep ahead of exploring the best of Iceland the next day! Your room is sleekly minimal while offering a splash of colour against soothing wood tones and white bedlinens, the perfect pied a terre while in Iceland!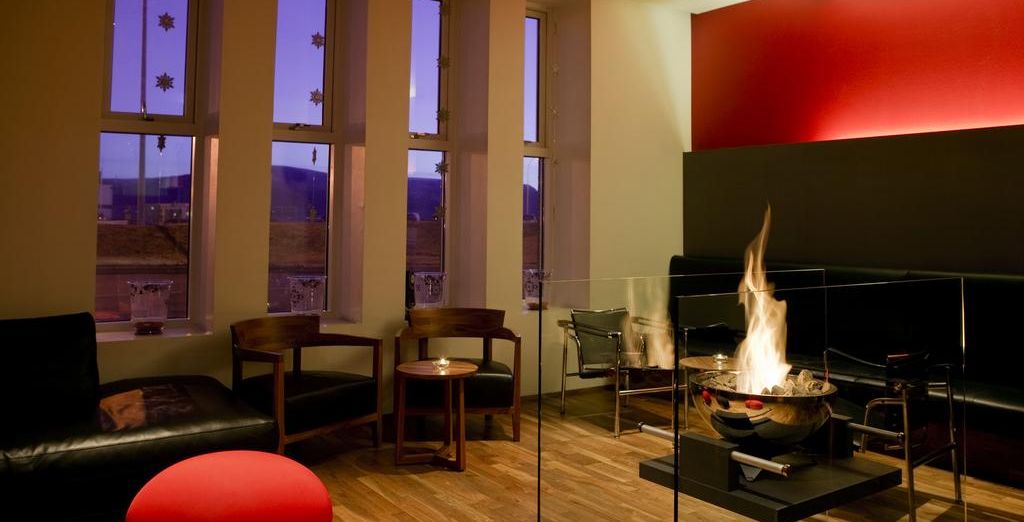 Mere moments away from the shopping centre of Reykjavik, this stylish and contemporary hotel boasts a rooftop terrace where you can sip a drink or enjoy while you admire views of Reykjavik's unique colourful rooftops and the distant mountains, volcanoes and glaciers. Vibrant contrasting colours, crisp white bedding and stylish, minimalist but inviting décor mean that your bedroom will instantly feel like home, even as you explore all the places and features that make Iceland such a wonderful and unique place to visit.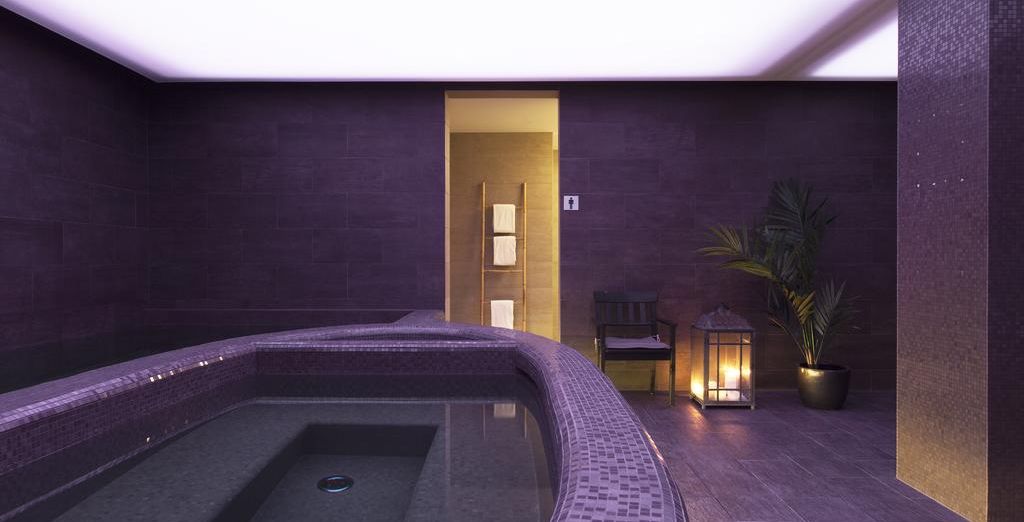 Snuggled between Reykjavik's financial district and the best shopping street in the city, this hotel will take care of your every need, from a delicious and sustaining breakfast first thing in the morning, to a soft and comfortable bed last thing at night. The restaurant is proud of its green credentials, while the bar's daily happy hour will make sure that all the guests are even happier than ever! The rooms are neat and elegantly decorated, providing everything you need after busy days enjoying the sights and sounds of the city and its surrounds.
Visiting Blue Lagoon: Practical Information and Advice
Tickets must be purchased in advance. While many people have the impression that the Blue Lagoon is a natural formation, this is not at all true, it is a man-made formation and must be carefully maintained in order to keep it looking good. It must also be monitored to ensure that it does not become too overcrowded, and regular maintenance work must be completed too.
When is the best time to go?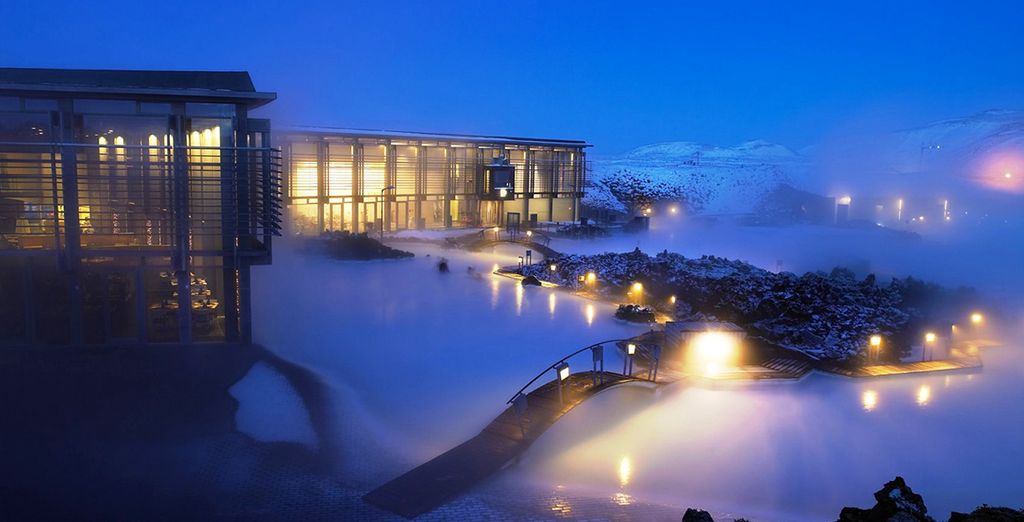 The attraction peaks and ebbs in busyness along with the tourist crowd, which tends to increase from May, peak in July and August, and taper off until about September. December and January are the quietest months – and they fall in the middle of Iceland's winter, so it is likely to be cold and dark: but if you are coming to see the Northern Lights you might include a visit to the lagoon while you are there.
How to get there?
The lagoon lies between the major airport and Reykjavik, so it is very easily accessible, whether you are travelling directly from the airport or coming from your Reykjavik hotel, with taxis, buses and more all readily available to get you there or whisk you away after your visit. Flights and ships from all over the world fly into or dock in Iceland, so you will almost certainly arrive by one of those two methods.
What to pack for Iceland?
Take a swimming costume or two with you if you plan on visiting more than once (remember to book tickets), but just the one if you are only visiting the lagoon once. You can take your own towel and robe, but be aware that other people may pick them up and wander off with them unless they are very clearly marked – apparently it is something of an annoying tendency of people to make off with other's towels and robes if they look better than theirs, or if they have not paid the extra for a deluxe ticket!
Bring a waterproof camera, and warm clothes that are easy to get in and out of – skin tight jeans are usually a no! – along with whatever else you will need for your Icelandic holiday: the lagoon does not require you to bring much with you.
Any precautions to take?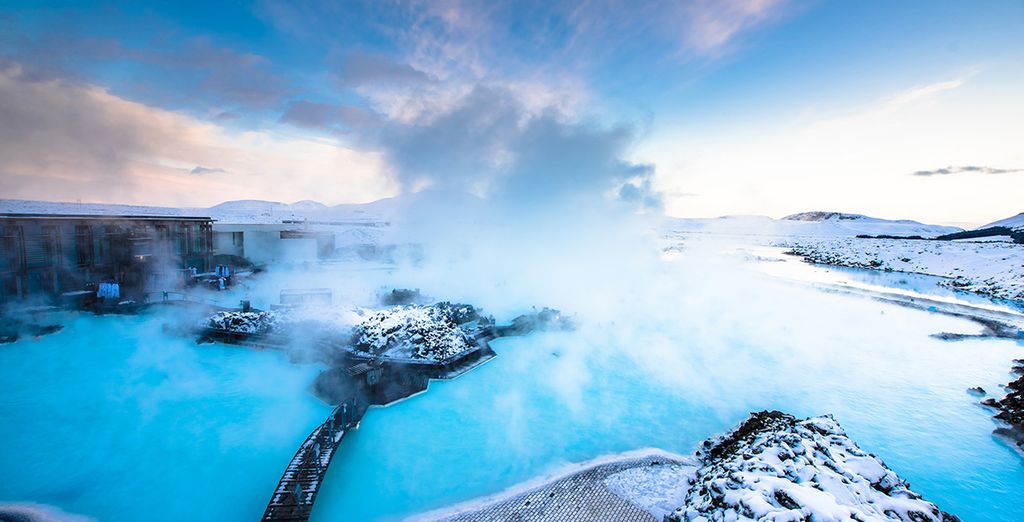 The water's unique properties – and distinctive milky bright blue colour – are caused by the high levels of silica in the water, along with the mix of salt and fresh waters, and the unique combination of mineral salts and algae that teem in the area. While this originally occurred as a sort of happy accident – and the benefits, too, were discovered in much the same way, it is now carefully monitored to make sure the temperature remains pleasant and the pH does not rise too high or sink too low.
You will have to shower before you are allowed into the water, which is imminently sensible and a relief to many until they realised that the shower must be taken stripped completely naked. There are gendered shower areas, and if you are agonisingly modest (as many people can be: *waves hand sheepishly!) there are some privacy cubicles where you can shower alone and quickly slip into your swimsuit.
How much will it cost? Are there tickets?
It is not the cheapest destination, probably equivalent to a half-day at a modest spa, but there are three packages to choose from. The Comfort package runs from about €60, while the Premium package is €75, and the Luxury offering is a hefty €400 for two. Each comes with a mud pack, use of a towel, a free drink at the swim-up bar, and other extras, with more benefits being added with each step up. The luxury pack includes lounge access, a set of branded skin products and a host more goodies and treats.
Opening hours? Best time of day to go
Your ticket will have your timeslot noted on it, and you must go along at that time as the site will quickly sell out on the day and you will not be permitted entry if you show up outside of your time.
However, as the site is open from 7am until between 10pm and midnight, you will have plenty of timeslots to choose from if you book early – and do consider the more 'anti-social' slots as these can be both cheaper and less crowded, which is a win-win if you dislike crowds.