The 5 Best Hotels in Punta Cana 2022



Table of contents
The Top 5 Hotels in Punta Cana
Looking for the ultimate Dominican getaway? Punta Cana is the pinnacle of paradise, and between the turquoise oceans, the white sand beaches, and the giant palm trees, you'll find a luxury hotel to suit your dream tropical break with Voyage Privé.
Our best hotels in St Lucia
Enjoy unlimited luxury at this adults-only hotel, with all-inclusive dining, spa access, and a gorgeous, pristine beach mere feet away. This modern beachside oasis offers guests the choice of luxury Junior Suites or Junior Swim Up Suites, as well as 24-hour room service.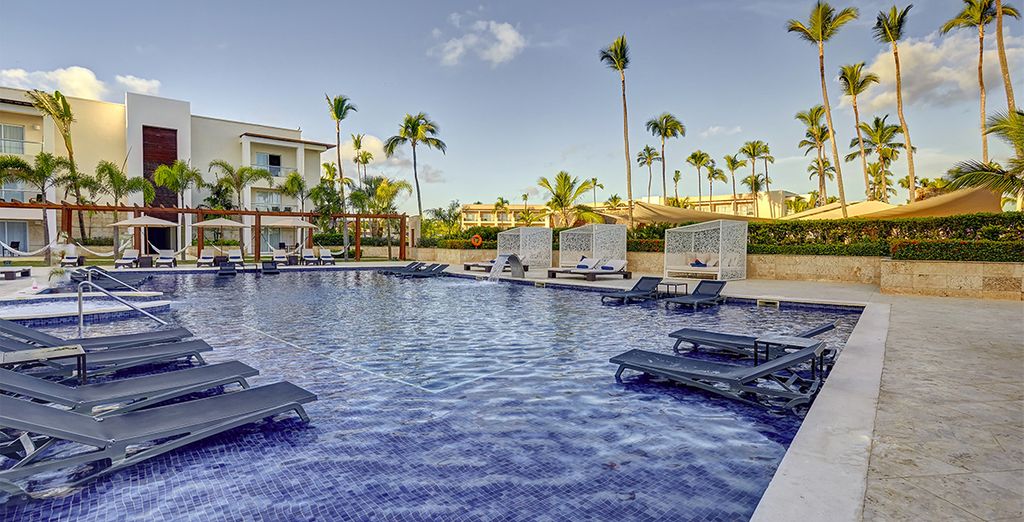 With sophisticated décor, all-inclusive dining, and all sorts of leisure activities and facilities, this is the perfect adults-only hotel to unwind in. Situated right on Bavaro Beach, consistently voted the best in the whole world, three out of the four unique room types also feature exclusive diamond club amenities, so you can be sure your stay will be extra luxurious.
There's plenty to keep you busy at this exclusive, adults-only property. Guests can choose from a number of Junior Suites, indulge in delicious all-inclusive dining and hydrotherapy access. Amenities include a theatre, equestrian centre and golf course.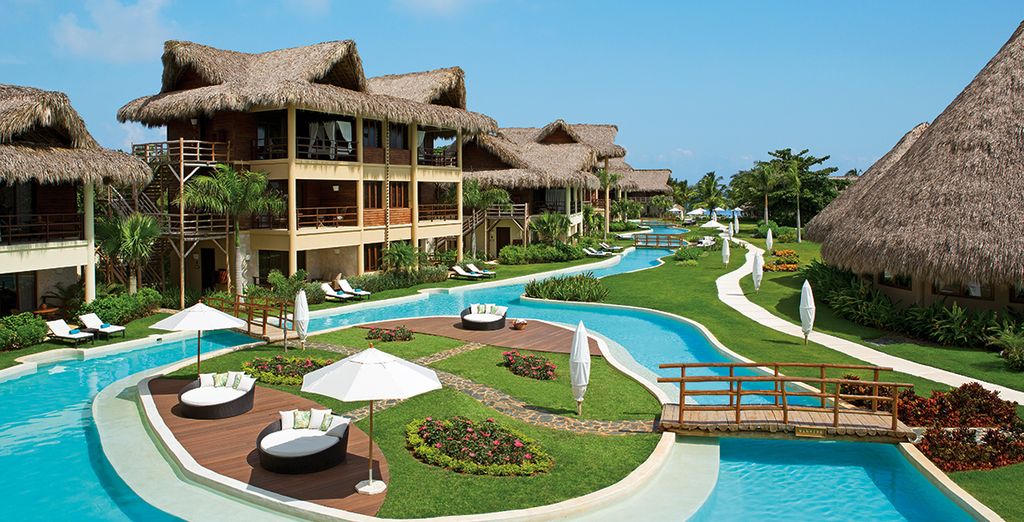 Offering a winning combination of romance, gourmet dining and tranquillity, this beachfront hotel is surrounded by pristine palm trees and overlooks the crystal-clear ocean. Rooms are a choice between Ocean Front Junior Suites and upgraded Romantic Junior Suites, both of which have all-inclusive dining as part of the package.
With a prime position on Bavaro Beach, Iberostar Punta Cana has plenty to offer the whole family. All-inclusive dining, world-class entertainment, and a relaxing spa are just a few of the great features here, and your choice of a Double Room, Double Garden View, or a Romantic Junior Suite will ensure your stay is as comfortable as possible.
Services you'll find at our hotels in Punta Cana
24-hour reception
Concierge services
Free Wi-Fi
Free parking
Excursion assistance
Laundry service
Multilingual staff
Wedding services
Porter
Going on holiday in Punta Cana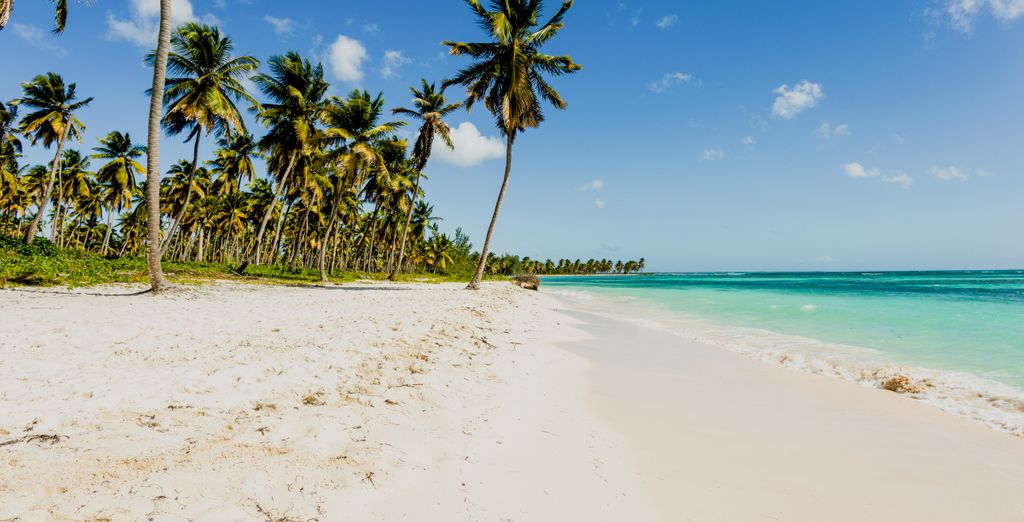 The high season runs between December and February, with tourists flocking to enjoy the great weather. If you want to avoid the crowds and bag yourself a great deal, then June to November may be your best bet. Be warned though—this is hurricane season, especially between September and October. Travelling between March and May is the perfect way to get the best of both worlds, enjoying lower crowds and better-priced accommodation than the high season, and pleasant weather with a lower chance of rain.
Hotel offers in Punta Cana convenient for all kinds of travel
Whether you're looking for a romantic getaway, a holiday with friends, a family holiday, or even something just for yourself, Punta Cana has the perfect hotel. No matter the occasion, you can rest assured that Voyage Privé has you covered.
The range of hotels we offer at Punta Cana
Beach hotels
Spa hotels
Boutique hotels
Romantic hotels
Modern hotels
Adults-only hotels
What should we bring for a hotel stay?
Clothing (including swimwear!)
Local currency (Dominican Peso)
Toiletries
Power adapters and charging cables
Plenty of sunscreen!
Your best hotel at Punta Cana: how to get there and make your booking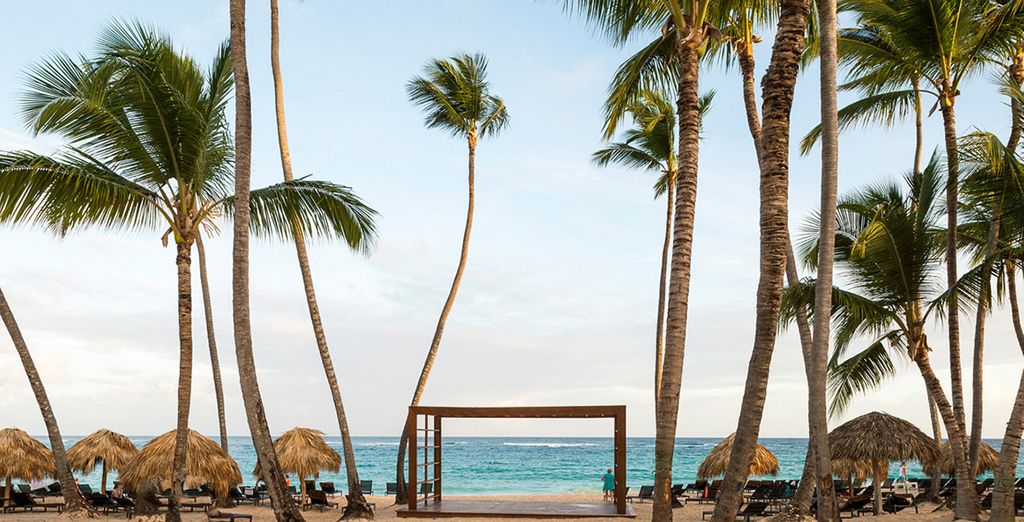 How to get to Punta Cana
As the second busiest airport in the Caribbean, Punta Cana International Airport welcomes thousands of international guests every day. Direct flights are available from many major European cities, with flight times from London Gatwick around 9 hours. Once you arrive, you don't have to worry about transfers from the airport to your hotel—we'll have it all sorted for you ahead of time, and the costs are included in the overall price of your Voyage Privé package.
How to book your hotel in Punta Cana
Voyage Privé members can access exclusive deals and discounts, with savings up to 70% off the total price of your stay in Punta Cana. It costs nothing to register and take advantage of these amazing deals, so sign up today and start enjoying huge savings on your next luxury Punta Cana getaway. You'll find recommended hotels and resorts listed on our homepage, or alternatively, hit the search bar to find exactly what you're looking for.
The opinion of the Voyage Privé travel expert on Punta Cana
If relaxing on the most pristine and perfect beach in the whole world sounds like just the ticket, then you're definitely in the right place. Bavaro Beach is unmatched in its beauty and constantly rated as the best in the world. Those looking for something more energetic than sunbathing, however, can enjoy a breathtaking hike to Hoyo Azul, or play a round on the golf courses at La Cana and Punta Espada. For nature lovers, Manatí Park is close by, with 81 square miles of wildlife and fauna.
Punta Cana: sparkling waters and pristine white beaches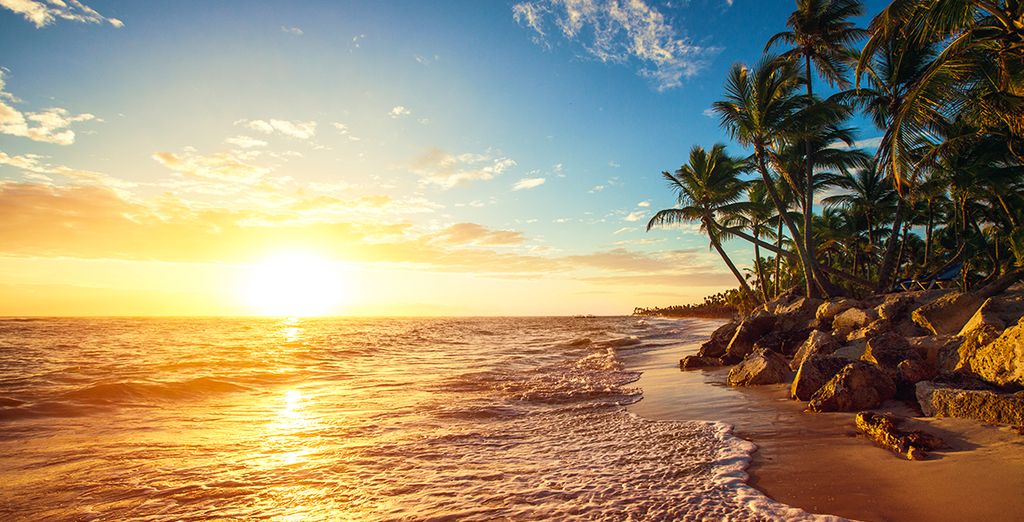 Until the 1970s, Punta Cana was nothing more than a 5-mile strip of beach with a fishing village or two. Over time, however, the beauty of the island became more widely known, leading to its position as one of the most popular and picturesque destinations in all of the Caribbean. Today, Punta Cana is filled to the brim with luxury resorts and is home to what many cite as the best beach in the world. When you think of the perfect tropical location, Punta Cana is where you'll find it.