Holidays to Finland 2022



Table of contents
Cutting-edge culture, modern culinary masterclasses and an intriguingly wild natural beauty all collide in Finland. To the north, pristine forests and picture-postcard lakes provide some of Europe's top hiking spots. To the south, vibrant modern cities like Helsinki beckon travellers with first-rate nightlife and bars. Finnish holidays are a great escape whatever you're searching for, whether that's Santa Claus or an invigorating sauna.
The top 5 things to do in Finland
1. Helsinki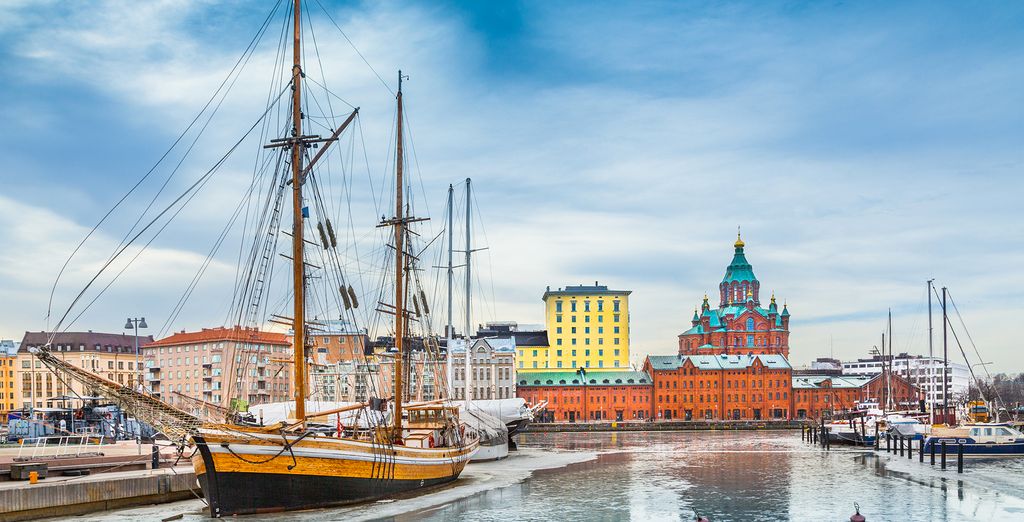 Helsinki is a contemporary marvel noted for its modernist design and impressive boutiques. Spend some time absorbing the city's kaleidoscope of centuries-spanning architectural styles before dining in the country's top restaurants. One of the most popular ways to navigate the city is by cruise. These sightseeing excursions explore the Baltic's many islands and inlets with excellent views of the city.
2. Lapland Sledging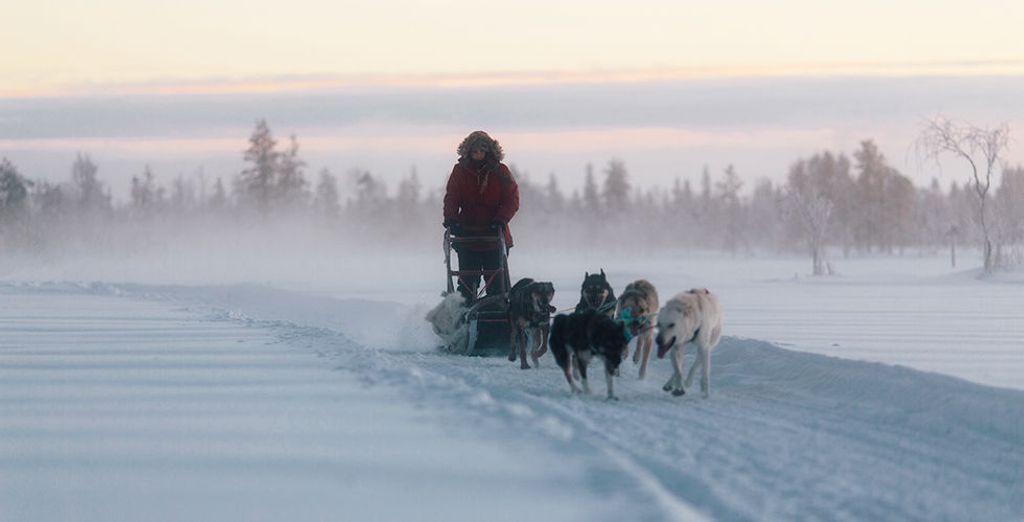 Lapland in winter is a magical landscape of other-worldly snow forests and glittering ice formations. There's nothing quite like navigating this fairy-tale landscape by dog sledge. Intersperse your trip with log cabin stays and warming sauna trips.
3. Northern Lights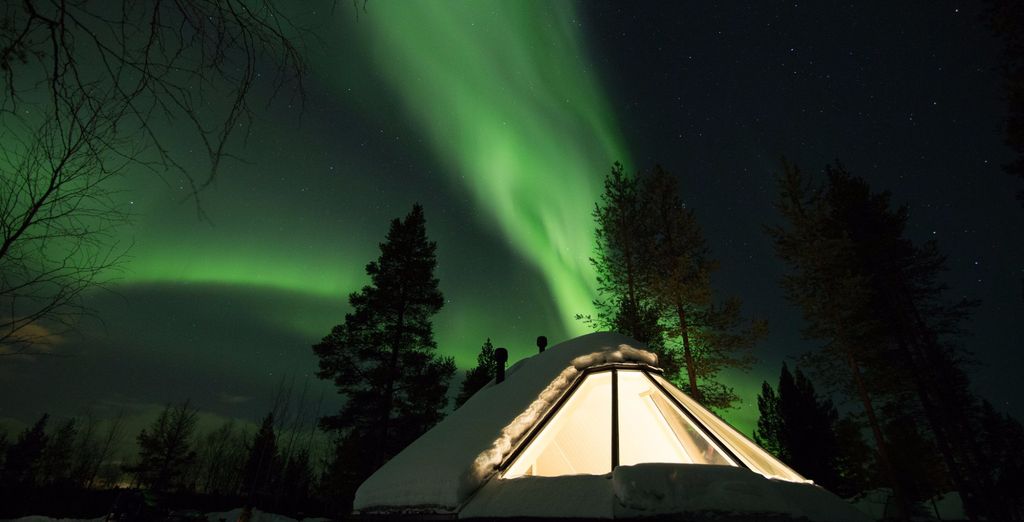 You can catch this unmissable light display from November to April. There are plenty of northern snow resorts, which lie at the optimal position just north of the Arctic Circle. These dynamic, dancing sky patterns are one of the world's great wonders.
4. Urho Kekkonen National Park
As one of Europe's true wildernesses, Urho Kekkonen National Park is a captivating place for hikes and excursions. Home to a network of well-paved paths, there's nothing quite like hikes through dense evergreen forests and craggy fells. You may well come across the Northern Lights on the way, too.
5. Inari
Inari is a small northern village and the capital of Finland's Sami culture. Aside from offering breathtaking access to Northern Lapland, it boasts many excellent Sami shops and museums. Use this captivating village as a base for exploring the serene Lemmenjoki.
Our best hotels in Finland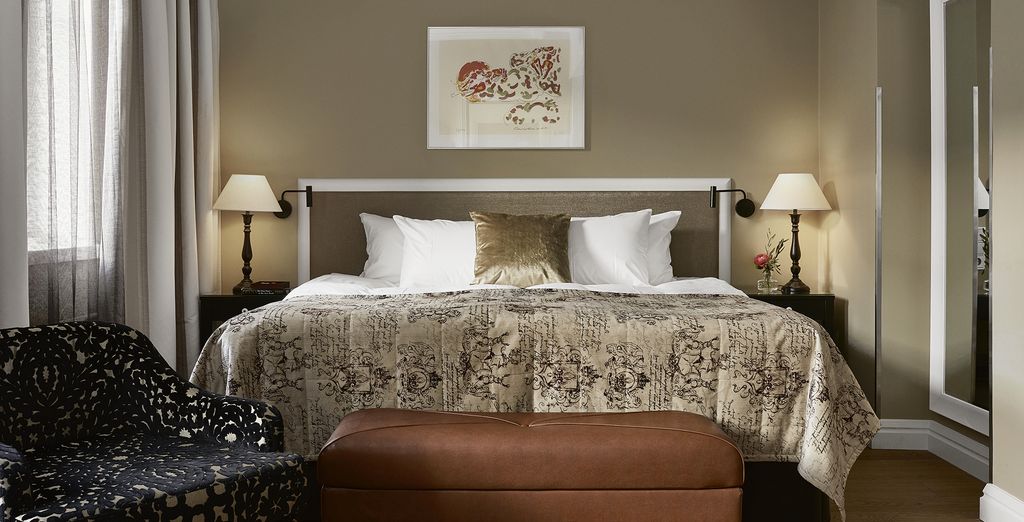 This sophisticated boutique hotel is situated right in the centre of Helsinki. Frequented by the likes of Kylie Minogue, it's a stylish hotel with plenty of charm throughout. What's more, the hotel's restaurant is set within one of the oldest stone buildings in the city.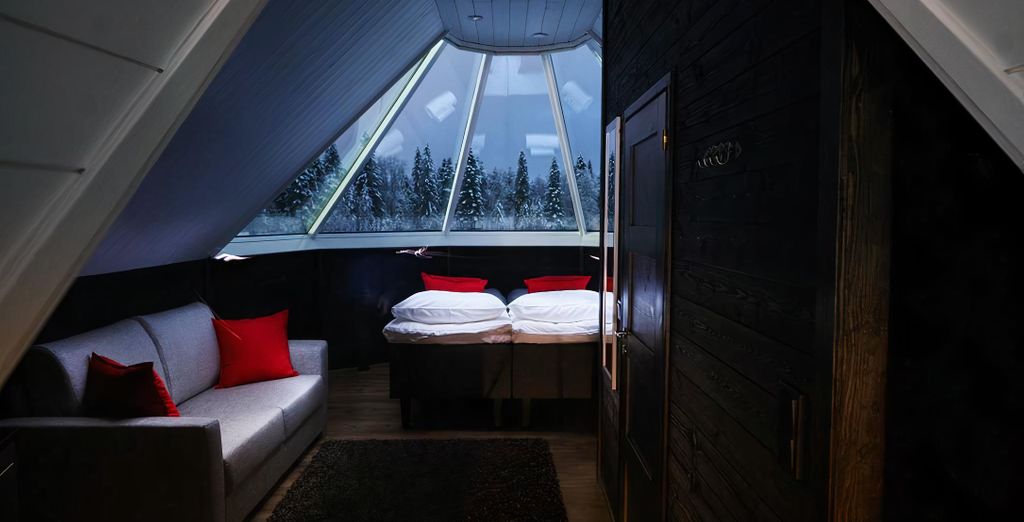 This secluded but stunning resort is located some 15 minutes from Rovaniemi's centre. Nestled within forests and beside lakes, you'll stay in heated log cabins equipped with en-suite facilities. A large sky window provides unparalleled views of stars and dancing Northern Lights.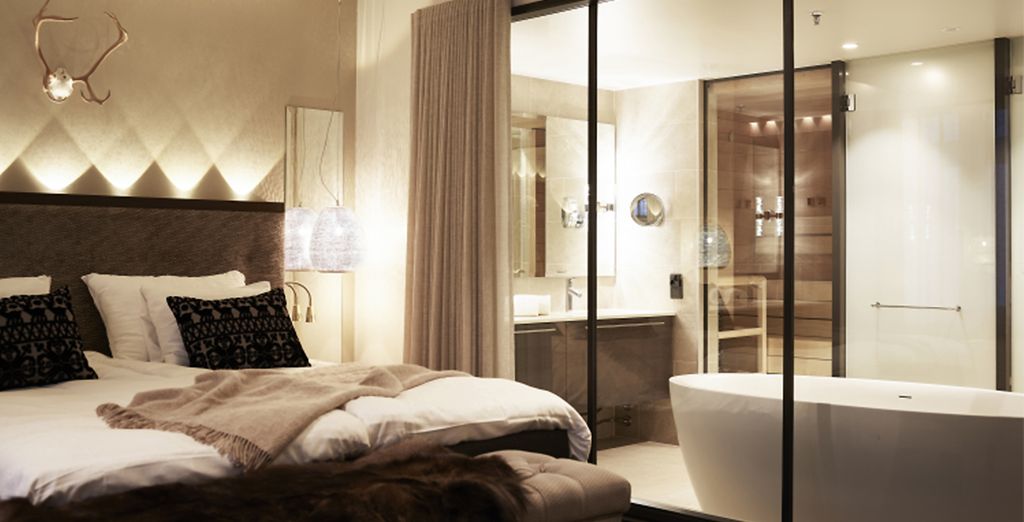 This cool, modern hotel is perfectly placed in the centre of Helsinki. Enticing Finnish decor and modernist bathrooms provide the perfect setting for a couple's retreat. Guests also have access to a superb modern Nordic restaurant serving up rich game and foraged mushroom dishes.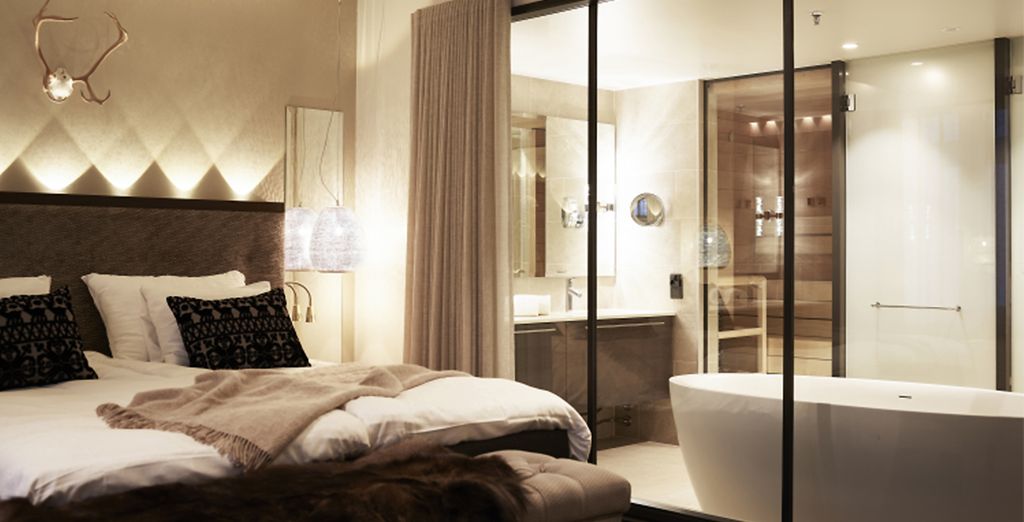 This snug hotel just moments from Arktikum is the perfect retreat in the heart of Lapland. With stunning views and relaxing interiors, guests can book a wealth of excursions. Enjoy skiing, snowboarding or dog-sledge rides in a splendid wintry landscape.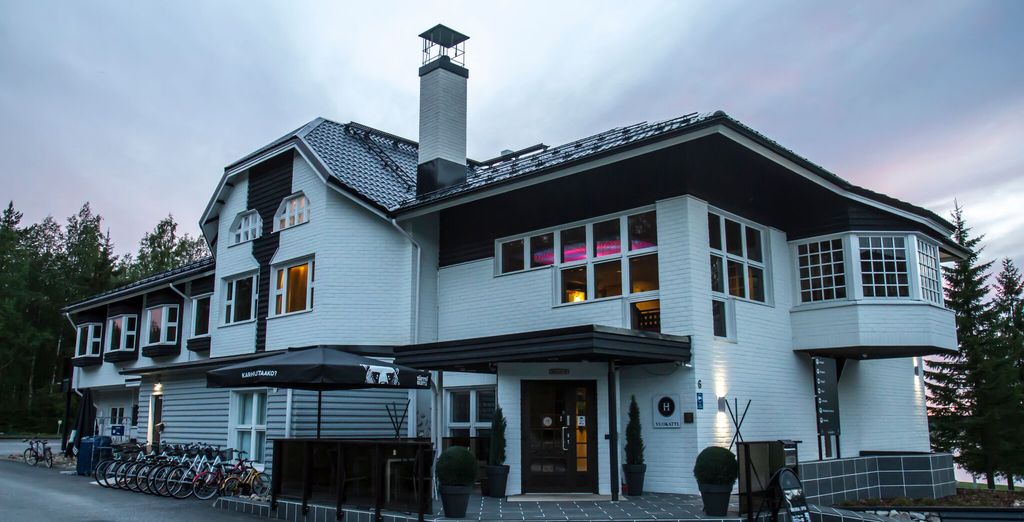 This peaceful lakeside retreat is nestled within Vuokatti in Eastern Finland. Home to lavishly decorated rooms and warming saunas, it's an indulgent escape for those seeking nature. The on-site restaurant and bar offer unrivalled views out across the serene lake and forested surroundings.
When is the best time to go on holiday in Finland
Each season brings a new flavour to Finland. For many, it's the ideal winter escape with picture-postcard snow scenes and husky-drawn sledge rides. For others, it's a vibrant summer cultural hub with unmissable festivals. The high season lies squarely in July when boat cruises and festivals are in full swing. June and August, too, see long warm days with great hiking temperatures. The low season essentially runs throughout the remaining year. Hotel prices tend to rise during these months due to the lower demand. Wintry hubs in the north with sports and Northern Lights-spotting expeditions can get busy. While big cities remain lively, attractions outside these areas often close for the winter.
Going on holiday in Finland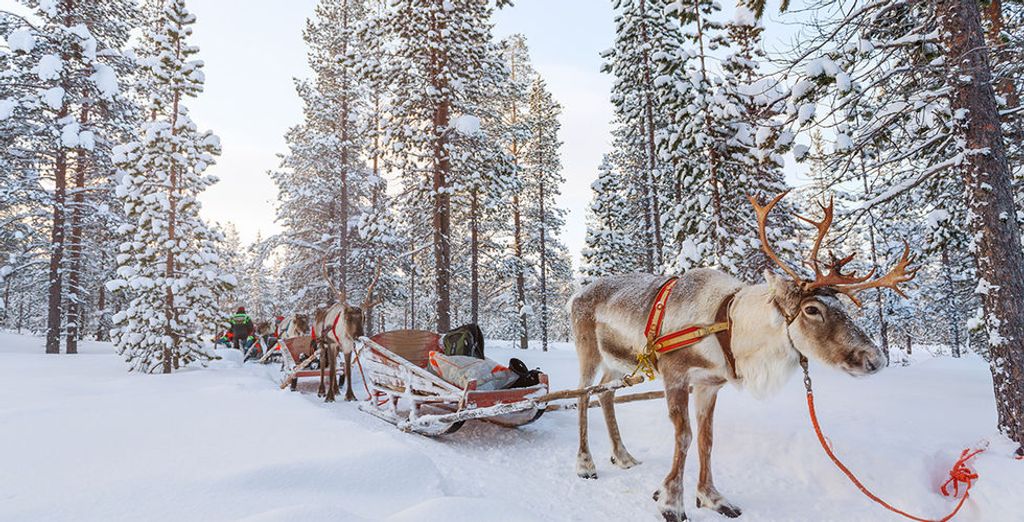 Finland is very well connected with numerous international and regional airports. The southern reaches of Finland along the Baltic Sea are also prime cruising territory. You can arrive at ports along the coast, particularly Helsinki, from Sweden, Russia, Estonia and Latvia. Once you've arrived in Finland, you'll find an affordable and very efficient rail network covering major regions. Buses, too, are a convenient way to travel, just be warned that services reduce on weekends. To explore the country at your own pace, a set of wheels is advantageous.
Enjoy your holiday in Finland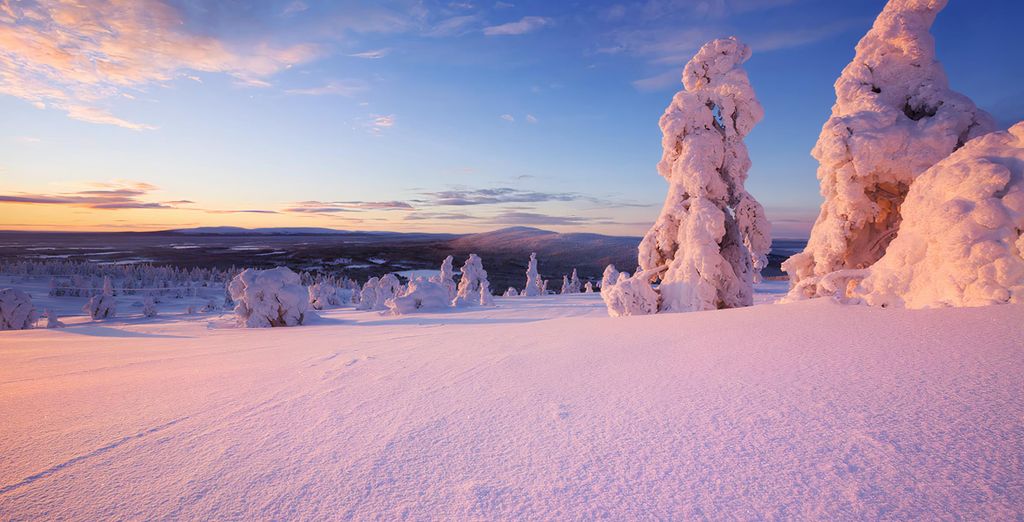 Finland is bursting with activities for all ages and types. Families will discover a wealth of fun attractions, from fortresses to zoos and parks. Naantali near Turku, in particular, is home to the much-loved Moominworld. Then there's Lapland, home to Santa Claus himself. There's also a wide variety of active adventures to suit all skill levels. For example, you can kayak, hike, fish and cycle through Finland's great wildernesses. For couples, contemporary boutiques in Helsinki and cosy luxury retreats all provide romantic settings. Helsinki is also renowned for its buzzing atmosphere and cultural attractions, which are perfect for groups of friends.
The Voyage Privé travel expert's opinion on Finland
Finland hits the top spot for many of Europe's wildest features. It has more forests and lakes than any other country in Europe, making it the perfect retreat for nature lovers. It's also the number one spot to view the Northern Lights in winter. However, summer is equally delightful, thanks to the pulsating city lights of Helsinki and its world-famous culinary scene. Explore this deeply cool and beguiling country with a luxury stay in a Finland hotel.
Experience the magic and adventure of a Finland holiday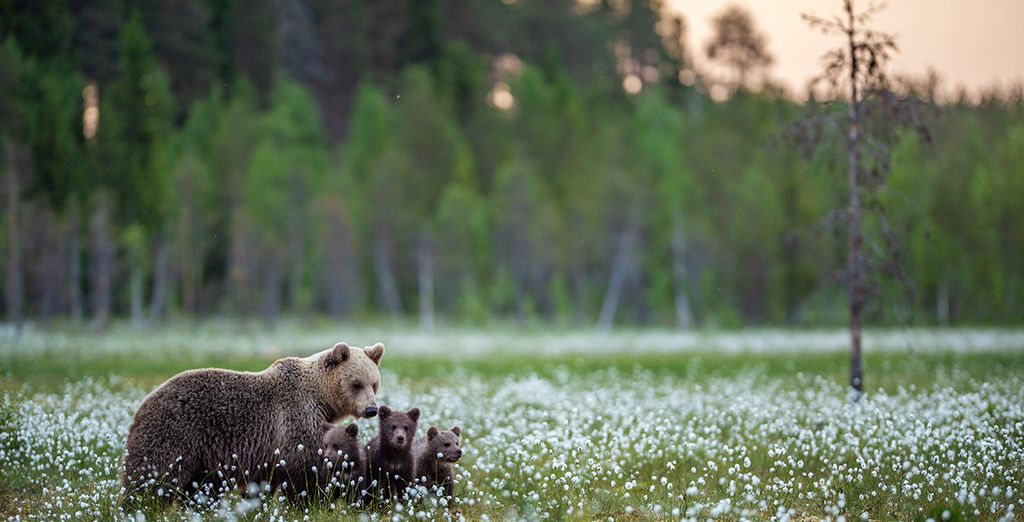 Finland is one of the world's most magical countries, and is thoroughly steeped in legend. You can visit Santa Claus in Lapland or see the fox that lights up the sky with its tail as you experience the wonder of the aurora borealis. Don't forget: Finland is the land of the midnight sun, a thoroughly unusual spectacle to behold. Undoubtedly, Finland has some breathtaking scenery; you could visit one of the 188,000 crystal clear lakes or go on a ramble through the forests and Arctic fells, home to thousands of species of wild animals, including wolves, bears, golden eagles, moose, reindeer and birds.
You could visit the bustling capital of Helsinki with its museums, art galleries and theatres, or picturesque towns like Tampere, noted for its festivals, sports teams and the Särkänniemi amusement park. In the south-west of Finland is Turku, the country's oldest town. You can visit the market, the castle or the cathedral, as well as a glass roofed shopping centre. Close to Turku, there is also the Archipelago National Park, perfect for those who enjoy sailing or other outdoor pursuits like kayaking and fishing. It's also a great place to see seals, terns and sea geese. If you're looking for a different kind of adventure you could try the ski routes, perfect for skiers and snowboarders, no matter your skill level, or perhaps a husky or reindeer ride and ice fishing would be more to your liking. After a day of activity and fun, there's always time left for a sauna.
Discover the joys of the Finnish sauna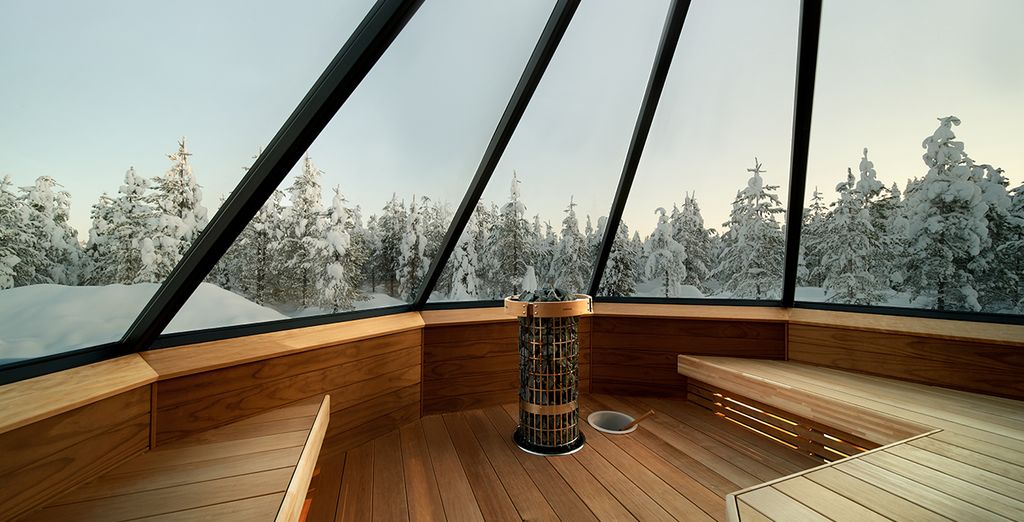 For Finnish people, having a sauna is part of their culture and heritage. It's central to life in Finland and is an activity shared with family and friends, or a place to retreat after a business meeting with colleagues to continue discussions. There are more than two million saunas in Finland, so why not discover a new way to relax and steam your cares away? A sauna is an invigorating bonding experience that cleanses both your body and mind and, afterwards, you can take a refreshing dip in icy water or roll in the snow to get your blood pumping and release built-up adrenaline.
Delight your taste buds with flavourful Finnish food
In recent years, there's been a culinary revolution in Finland which has brought a fresh burst of delight to the dining experience, as several new restaurants and eateries have established their presence. The staple foods of Finland are potatoes, bread and of course seafood. Some of the most popular dishes include muikku, fried fish with mashed potatoes; savulohi, smoked salmon and meat dishes made from reindeer and makkara, a traditional Finnish sausage.
Finnish restaurants often specialise in Russian and Scandinavian food but there are some Asian and European inspired restaurants, as well as pubs and cafes that serve dishes with ingredients sourced from local areas. If you're hoping to experience some of the nightlife Finland has to offer, you'll find something to suit your taste. You can enjoy one of the many beer gardens, trendy bars and lounges or dance clubs in many of the major towns and cities.
Make Finland your destination of choice this year; whether you're looking for a magical experience, a chance to be at one with nature or a holiday full of adventure and outdoor pursuits. Our handpicked offers with luxury accommodation and exceptional discounts are too good to miss.