Hamburg City Break 2021/2022



Table of contents
A nightlife capital and historical wonderland, Hamburg is among Germany's top city breaks. Its streets are lined with some of the country's finest architectural accomplishments, from the Elbphilharmonie to Hamburg's Rathaus. Yet within these streets is more than history; it's a bustling centre of cosmopolitan eateries and cultural delights. Enjoy a premium stay in Hamburg with one of our top hotels to see just what makes this prized port city click.
5 things to see in Hamburg
1. Elbphilharmonie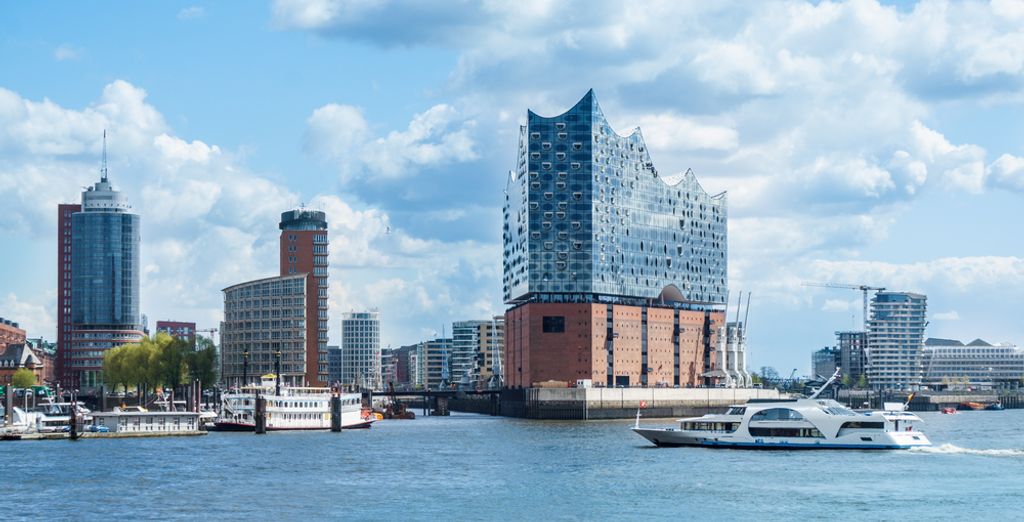 Hamburg's crown achievement is this magnificent concert hall. Designed by Herzog & de Meuron, this impressive monument glistens over the city's harbour in true postmodern style. The escalator up is the longest in Europe and offers exceptional vistas upon ascent. Try to catch a live performance here if you can for an even more impressive spectacle.
2. Miniatur Wunderland
It may sound kitsch, but this model railroad is anything but. It's the largest miniature railway in the world and offers detailed changes when the scenes switch from day into night. What's more, this Lilliputian world is constantly expanding to include such delights as Las Vegas and Area 51.
3. Hamburger Kunsthalle
The city's premier art space is a treasure trove of German masterworks. The collections stretch from Renaissance delights through modernism and contemporary art. It's a must-visit for any art lover and among the best galleries in the country. It's not all German works either; the Kunsthalle boasts work from such icons as David Hockney and Barbara Kruger.
4. Rathaus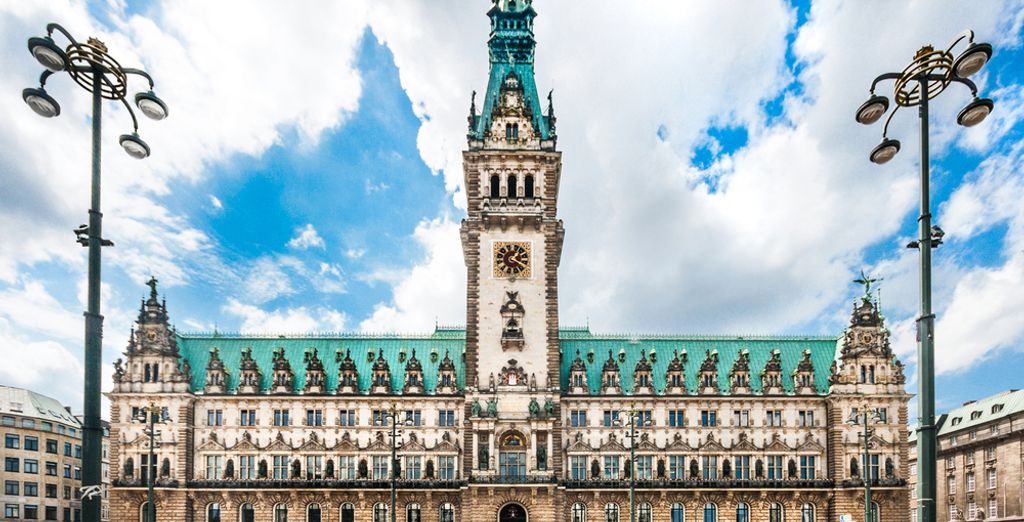 Hamburg's town hall is a Baroque masterpiece. This is one of Europe's most spectacular public buildings. Catch the 40-minute tour to explore the highlights, but be sure to spend some more time in the Emperor's Hall. Rathaus offers impressive views across the Inner Alster Lake, another area worth exploring in detail.
5. Mahnmal St-Nikolai
This astonishing former-Gothic church now sits as a monument to war's destruction. Inside, it tells an incredibly varied story of the horrors of war. You'll find displays on the German bombing of Coventry and the destruction of Warsaw alongside Hamburg's own story. It also boasts impressive views across the city from its remaining scorched-out tower.
The best hotels for a city break in Hamburg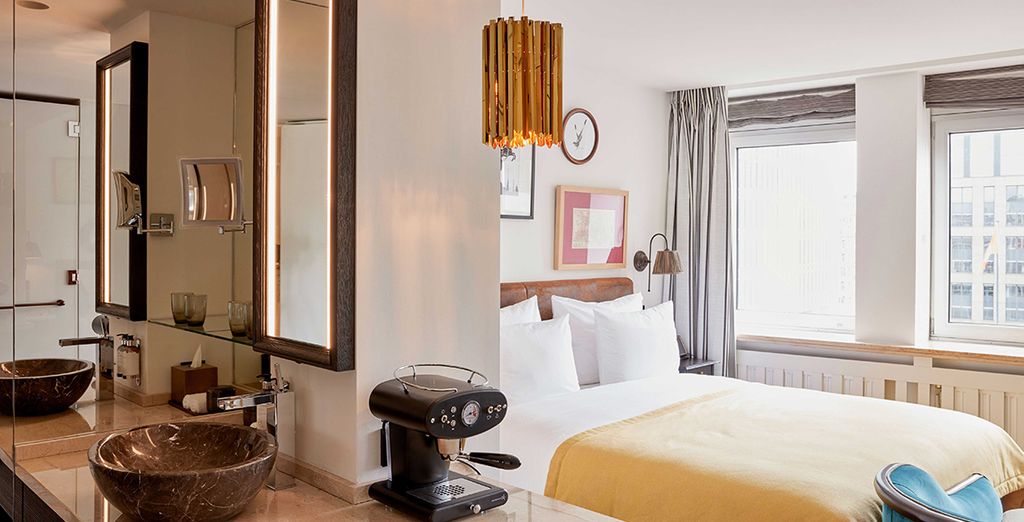 This chic property overlooking the Hamburg Canals is among the city's most scenic stays. Perfectly placed to explore Hamburg, it boasts elegant and sophisticated interiors for a memorable experience. Enjoy in-room coffee facilities and prized en-suite bathrooms throughout your stay.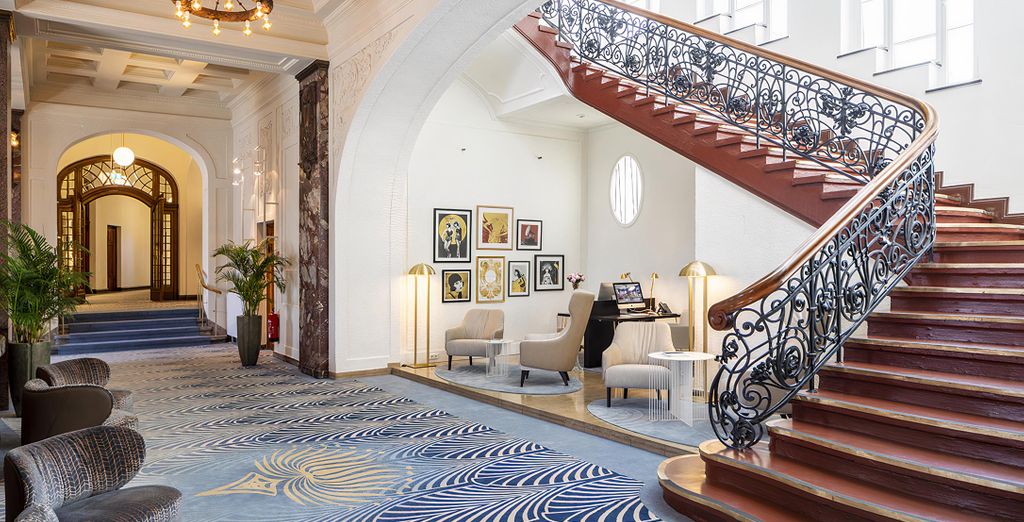 This former government building is the epitome of elegance. Close to Lake Alster and a whole host of Hamburg highlights, the hotel is perfectly placed for day or night action. The lounge and dining areas are a real treat, resembling interiors from a James Bond movie.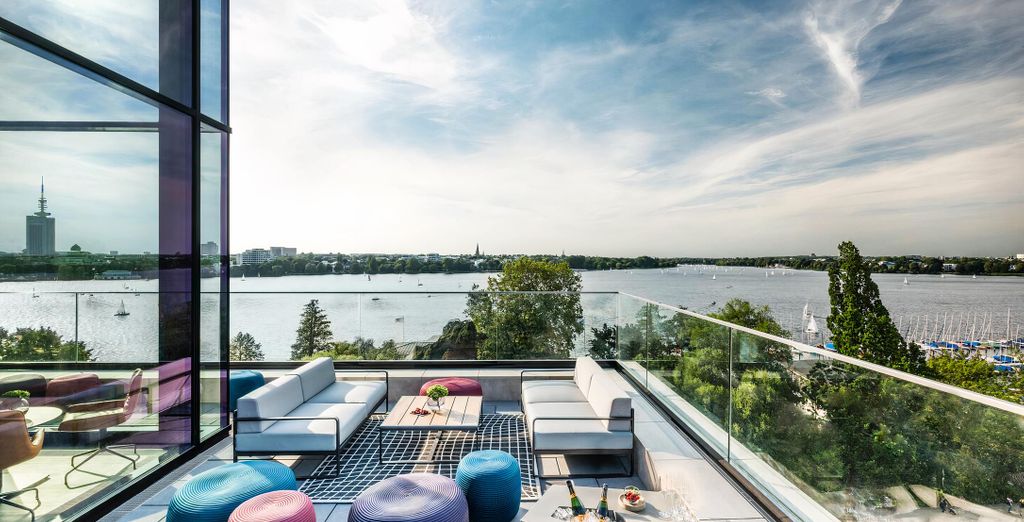 The Meridien is a sleek and sophisticated modern hotel with charming lake views. Boasting a pampering spa and indoor pool complex, it's the perfect base for a city stay. It's situated in the heart of St. Georg, one of Hamburg's trendiest neighbourhoods.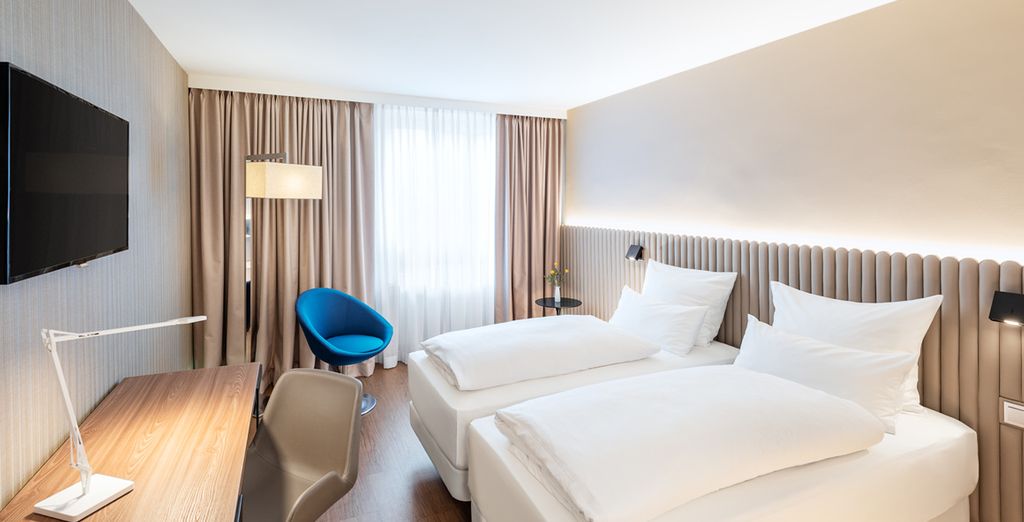 This charming city hotel is situated in Hamburg's lively Altona area, home to first-rate bars and cafes. The rooms are designed in a simple, minimalist aesthetic and feature fine bathrooms and minibar facilities. There's also a 24-hour spa with saunas and steam rooms for post-sightseeing relaxation.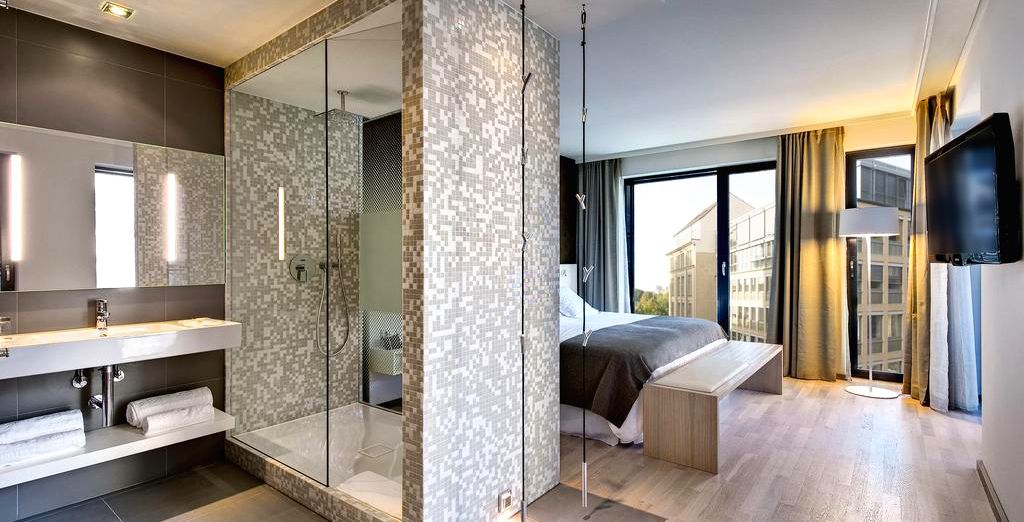 This sophisticated city hotel is located close to Lake Bunnenalster in a quiet pocket of the city. Rooms are spacious and modern with fine city views and sumptuous rain showers. The hotel also boasts a delicious tapas restaurant, spa facilities and a tranquil courtyard terrace to unwind in.
Plan your city break in Hamburg
The best time of the year to go to Hamburg
Hamburg is a versatile city that changes with the seasons. Summer is the peak travel period when the city's green spaces burst with life and cultural events flourish. Be sure to book in advance to avoid the crowds. Autumn and spring can be delightful too, but there is a nip in the air. Prices are generally lower and attractions less busy. Winter, too, can be a dream. It's the quietest time to visit and among the most scenic. The city glistens with lights and boasts warming markets with hot glühwein. As for planning your time, several festivities are well worth coinciding with. Big music festivities in St Pauli's include Reeperbahn Festival in September and Schalgermove in July. The three-day city celebration of Hafenfeburstag in May is also a delight; just be sure to book your break early.
Going on a city break in Hamburg
Hamburg is a well-connected city with thorough rail, road and air links. The city's airport is connected to the centre via the convenient S1 S-Bahn. Other train lines (both U- and S-Bahn's) also connect each corner of the city for ease of travel. Another particularly scenic way to navigate the city is by ferry. These run until 11:15 pm and often depart every 15 minutes. For night owls, taxis and ride-hail apps are recommended for convenience.
Where to eat? The best districts and restaurants
If there's one thing Hamburg does well, it's food. As a major port city, it boasts an impressively cosmopolitan variety of restaurants. These stretch from the humble to haute cuisine. One of Hamburg's great specialities is bread. Hundreds of variations of this simple staple can be found in the city's bäckereis (bakeries). A particular local favourite is schwarzbrot, brown rye bread with a nutty flavour. Another delicacy is sausage. Some 1,500 distinct variations of this classic food exist here, with bratwurst being the most versatile. Labskaus is the city's truly iconic dish. Made from potato, cured beef, herring and beetroot, it's a hearty dish that's designed to withstand sailing excursions. Culinary historians will want to hunt down a traditional hamburger which, unlike its Americanisation, is not sandwiched between bread. There is no one district for such fine food – it's everywhere in Hamburg.
Nightlife in Hamburg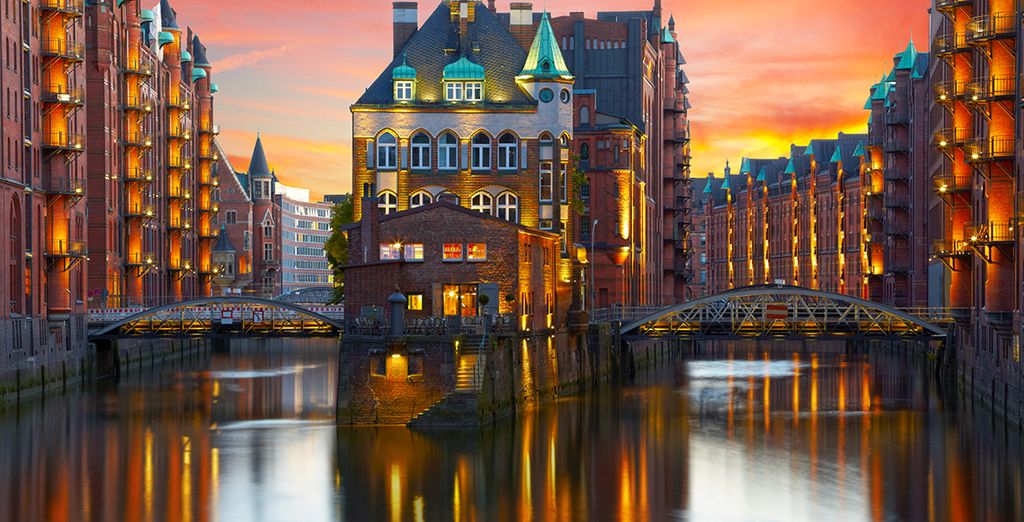 Hamburg is renowned for its nightlife, much of which centres around St Pauli. This pulsating, energetic strip is home to street parties and clubs of all stripes. Neon lights beckon visitors into a cornucopia of lively bars and music venues. This, after all, is the place that gave the Beatles their first start. What makes Hamburg's nightlife so great? Versatility. Nowhere else can you hop from a DJ set at Halo or Moondoo to a jazz performance at Mojo. Hamburg has also fully stepped into the craft beer scene, with taprooms serving up American-style pales beside German classics.
Our practical advice for a city break in Hamburg
What to pack for a city break in Hamburg?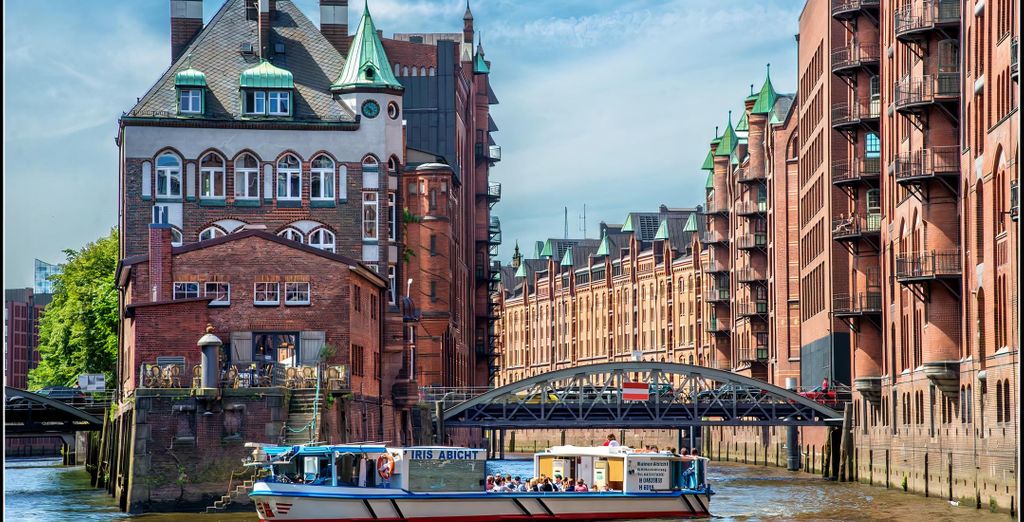 To truly enjoy your stay, a good guide book is a must. Add to that comfortable walking shoes and all-weather clothes, just in case. When the evening draws in, you'll want to slip into some evening attire to experience the best of the city. Surprisingly, cash is still king in Hamburg, so ensure you bring your Euros.
What budget to plan?
Hamburg suits all budgets and itineraries, offering cheap eats and expensive gastronomy alike. You can save money on a city stay with Voyage Privé. Our hotel deals see reductions of up to 70% off, so you can experience Hamburg in style. Once you're in Hamburg, you'll find that many museums and galleries are free. If not, expect tickets of around €10. As for restaurants, tip between 5% to 10% for table service. Among the most costly but recommended tickets to book are concert and opera performances. These can reach between €50 to €150. A three-course meal in a nice restaurant should cost about €30 to €40.
Useful information before going to Hamburg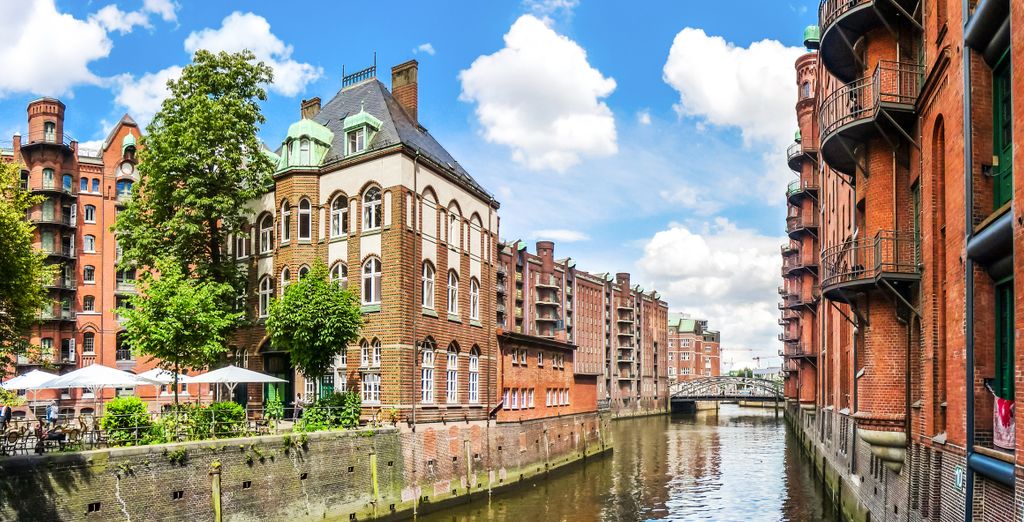 While you can get by with ease using English in Hamburg, it's good practice to bring a phrasebook. Locals are thrilled when you speak German, even at its most basic. To ask for help, a simple ""entschuldigung"" will do. Good practice in restaurants is to lay your knife and fork parallel across your plate to signal that you've finished.