Germany Travel Guide
With so many things to do and fairytale-esque places to see, it is no wonder that Germany is considered the gem of Western Europe. More than 80 million people visit the beautiful country each year and consider Germany the ideal city break destination. From the buzzing capital of Berlin to the more rural and architectural town of Heidelberg, Germany has something for everyone.
Voyage Privé have the best deals to make your stay in Germany truly unforgettable.
Top 10 things to see/do in Germany
1. Memorial of the Berlin Wall
The memorial is a must see for anyone visiting Germany. Witness the last remaining part of the Berlin Wall and discover more about a crucial aspect of German history. A mobile tour guide is available for smartphone users wanting a more in-depth experience.
Discover our holidays plan to Berlin: weekend, holidays, last minute, travel guide.
2. Explore the Black Forest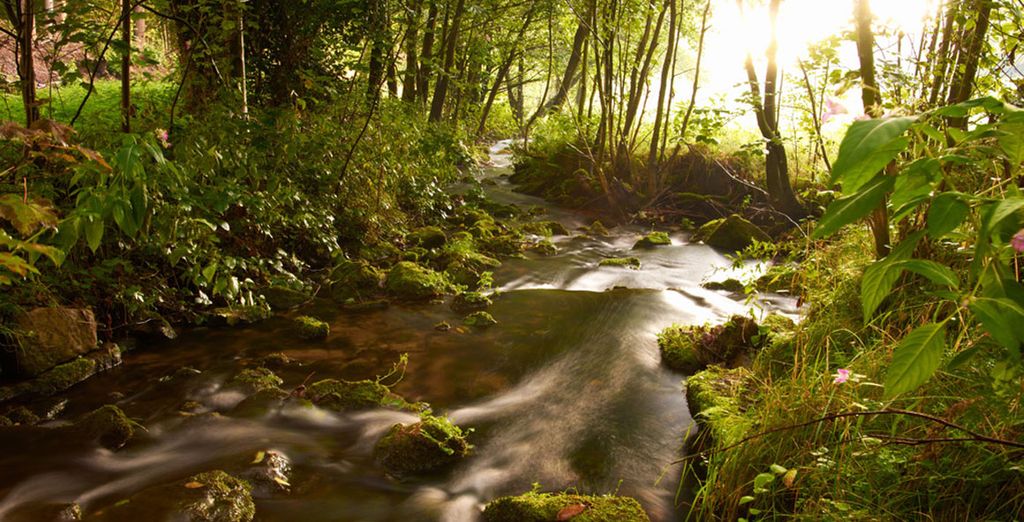 If you're looking to get more in touch with nature, then a visit to the Black Forest is essential. Running along the southwest border with France to the edge of Austria, there is a large area to explore. It is the perfect destination to visit for a romantic getaway with your partner as the mountain peaked hills and lazy streams make for the most idyllic background.
3. Neuschwanstein Castle
A walk through Neuschwanstein Castle is like stepping into a fairytale as it peaks gracefully out from beyond the treeline. This Bavarian castle is one of Germany's finest. The towering turrets and architectural beauty became the inspiration for Disney artists to paint all early castles in this way.
4. Visit Munich
Saturated with history, Munich is a destination you have to visit. Learn how it built itself up from the rubble when it was almost completely destroyed after both world wars. Beer buffs should visit Hofbrauhaus, a three-tiered beer hall dating back to the sixteenth century.
5. Heidelberg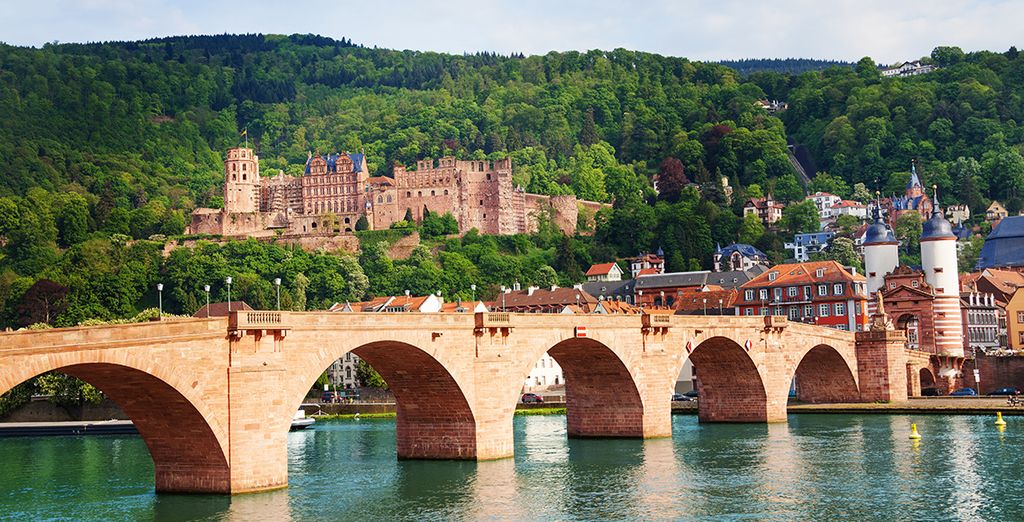 For those looking to experience the hustle and bustle of a city, then Heidelberg is perfect for you. With quality restaurants and markets, it's a popular destination for tourists and is the ideal place to purchase traditional German souvenirs.
6. Dachau Concentration Camp Memorial Site
For a more sobering experience, visit Dachau's concentration camp and memorial site. The intense guided tour takes you through some of the darker aspects of German history. A walk through the camp can be a potent and emotional look into the dark times of the Holocaust.
7. Lake Konigsee
Near the town of Berchtesgaden, this crisp alpine lake is Germany's deepest and cleanest which is why it is as clear as a crystal. Bordered by rocks and mountains, a walk along this lake is ideal for those looking to take in all the aesthetic beauty that rural Germany has to offer. For families or couples on a hiking getaway, Lake Konigsee is a must-see.
8. Brandenburg Gate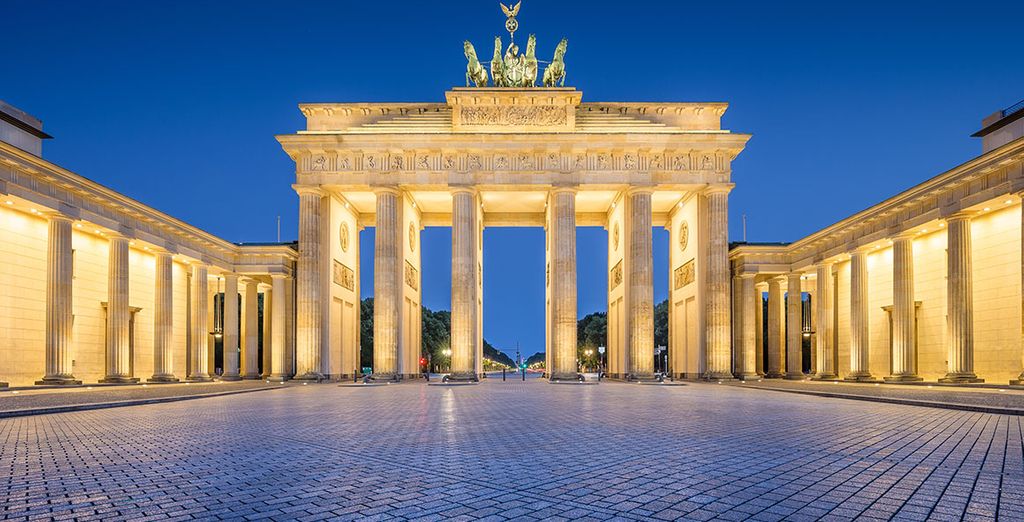 As the iconic symbol of Germany's capital, you can't leave Berlin without taking a visit to the Brandenburg Gate. Built during the 18th century, the monument has managed to withstand the East and Western divisions that occurred in Germany.
9. Miniatur Wunderland
For a unique experience, why not experience the niche model train exhibit in Hamburg? It is renowned as the world's largest model train attraction and is still growing. It is a delightful place to visit as a family or for those interested in delicate artistry.
10. Wildpark Schwarze Berge
Calling all animal lovers! Fun for the whole family is guaranteed in Rosengarten's wildlife park, as you learn more about the animals that traditionally roamed the woodlands, such as deer, rabbits and wild boars. Schwarze Berge host daily bird air shows and give guests the opportunity to feed otters and racoons.
When to travel to Germany
The optimal time to travel to the country depends entirely on what you want out of your stay. Germany is world renowned for their Christmas markets and Oktoberfest, where the streets are bustling with tourists. You may need to wrap up to keep warm but it's worth it for the unique experience. If you would prefer to explore the beautiful country during the warmer months when there are fewer people, then the best time to book your hotel and travel would be between March and May.
How to get to there?
Whether you are travelling by plane, car, or train, getting to Germany is easy. Depending on the method and time of year you travel, costs can be kept relatively low. The most time efficient method of transportation would be by plane. There are many German airports to choose from and they are efficiently located in some of Germany's biggest cities such as Frankfurt and Berlin. If you are an EU member, you only need a passport to travel; those from further afield might also need a visa. Check your country's travel guidelines before you travel.
Which hotels to choose?
When you are travelling, you will need a luxurious hotel to come back to after a long day of exploring. There are so many hotels to choose from during your visit to Germany.
1. Cosmo Hotel Berlin Mitte
This hotel is the perfect accommodation for those on a weekend city break. The modern hotel boasts stylish interiors that are a delight to come home to after an action-packed day. Located in the country's capital, the hotel is close to all the bustling activities associated with city life. Prive members will stay in a Comfort Room and benefit from an exclusive late check-out.
2. Almodovar Hotel Berlín Biohotel
For a stay filled with suave sophistication, why not try this 4* hotel of luxury? Located in Berlin's trendiest district, you are never far away from the city's hottest attractions. Designed with the environment in mind, this hotel is one of the most eco-friendly in Berlin, boasting a vegetarian menu and yoga mats in every room. Book today for a superior room and a free welcome drink on arrival.
3. Provocateur Hotel
It doesn't get much more luxurious than this. Velvet furnishings and marble interiors make this a 4* hotel of seduction. Ideal for a romantic getaway, you won't want to leave your pillows and duvet to experience all the culture that Berlin has to offer. Voyage Prive members who book today can enjoy either an Intime or Deluxe Room, with optional dining upgrades.
Culture in Germany
1. Berlin International Film Festival
Often overshadowed by Cannes, Berlin host the second largest film festival in the world. However, you do not need a prestigious invitation to attend this one. The festival returns annually and premieres over 400 innovative European and international premieres.
2. Oktoberfest
For those who enjoy a tipple, Oktoberfest is perfect for you. Running from September to October, it is the largest beer festival in the world and more than six million people flock to Germany each year to join in with the festivities. Try all the beer that the festival has to offer, enjoy the thrill of the fairground rides, or try your luck at the side stall games.
3. Karneval
Visiting Cologne? Don't miss out on Karneval which takes place between February and March. It is the German equivalent to Mardi Gras and is a great event for the whole family. It is a feast for the eyes, as the streets become populated with colour, fancy dress and elaborate processions. Creatively designed floats grace the streets.
4. Christmas markets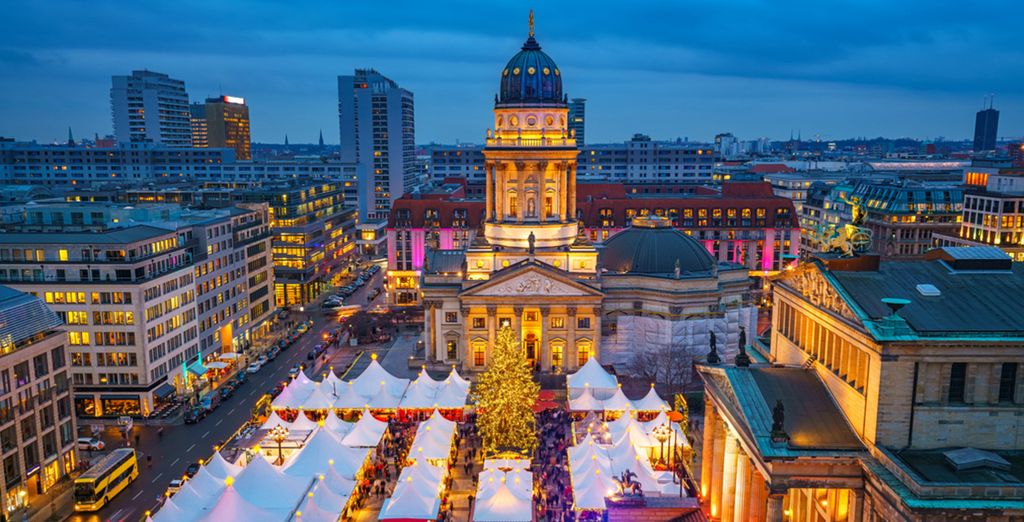 The German Christmas markets are world renowned and while other countries try to replicate them, they are never as authentic as the real thing. They take place in a lot of German cities but the most famous originates in Nuremberg. Browse the many stalls filled with beautifully ornate and handcrafted goods; you're bound to find perfect Christmas gifts. After a day of shopping, feast on authentic schnitzel and German sausages. If you're looking to embrace your festive spirit, the markets run from late November right up until Christmas Eve.
The German map
Our practical advice for Germany
What to bring back from Germany?
1. A Christmas ornament.
Germany is famed for its Christmas spirit, so why not consolidate the memories of your trip with an authentic bauble to hang on your tree each year?
2. Beer Steins
Their appearance is a little unorthodox, but the beer mugs are sure to remind you of the trip everytime you take a sip from them. They will also make a unique addition to your home's display cabinet, sure to spark up a conversation with any guest who spots them. Why not also bring home some German beer to fill the mugs with?
3. Lederhosen
If you have the budget, nothing says Germany like an authentic pair of Lederhosen. The leather breeches will make the perfect souvenir or holiday gift for a family member, sure to attract attention to anyone who wears them out in public.
What currency to use?
The currency in Germany is Euros. If you are short of money when you are in Germany an ATM will always be nearby, especially in city areas. It is important to be aware that smaller shops may not accept payments of less than €10 by card.
What time difference?
Germany is in the CET time zone, one hour ahead of GMT.
What language is spoken in Germany?
German is the most dominantly spoken language. Most people also understand English but it is important to learn some basic vocabulary before you go, especially if you are visiting more rural areas where English might not be as widely spoken.
What to pack for your German holiday
Essential clothing to pack depends on when you intend to visit. During summer months, temperatures can reach around 30 degrees so pack some clothing that will keep you cool. However, don't forget a waterproof rain mac because stormy weather is also common. If you are thinking of heading to Germany during the livelier months during Oktoberfest or the German markets, dress accordingly in a winter coat to keep you warm.
How long to stay in Germany?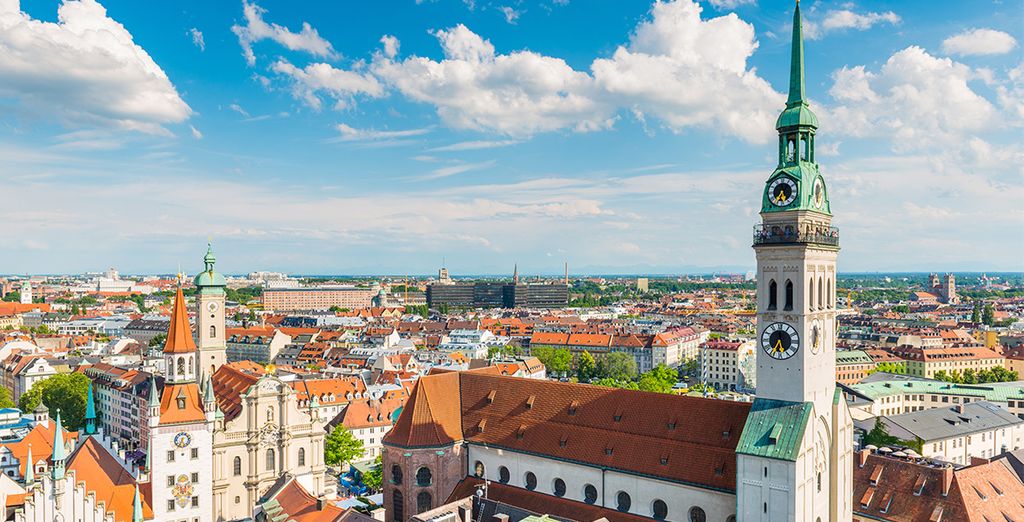 This depends fully on what you want to get from your stay. Germany is the ideal destination for a weekend city break, but with so many cities to explore, you could also visit for as long as a week to fully explore all that Germany has to offer.
Restaurants on site
When you think of German cuisine, your mind goes to their vast range of sausages. A dish that you have to try is Bratwurst served with a creamy side of sauerkraut. Southeastern regions like Bavaria are known for their soft pretzels and selection of delicious potato dumplings. Whatever you wish to try, wash it down with a traditional beer.
Family activities in Germany
There are so many family activities to partake in during your visit to Germany. ideal for thrill-seekers, there are a number of theme parks across the country, including Playmobil fun park and Europa-park; the largest theme park in Germany.
For those looking for a more subdued visit, there are so many natural parks for the whole family to attend, including Munich's English Garden. The scenic park is more cosmopolitan than its title suggests, containing a Greek temple, Chinese pagoda and Japanese tea house.
How to travel to Germany with your pet?
Germany is part of the EU pet travel scheme meaning that pets can travel within the EU if they have the relevant passport and vaccination record. However, the EU pet passport is only for dogs, cats and ferrets. For those travelling from outside the EU, you must check the relevant animal transportation rules of your country.
Germany: What budget to plan?
It's appropriate to budget between £120-200 a day while in Germany. Costs can be kept lower if you chose to self-cater for some meals instead of eating out.
Environment
Most people visit Germany simply for its beautiful, natural views. Particularly in more rural towns and cities, Germany contains picturesque landscapes filled with clear bodies of water and masculine alpine peaks. However, city areas are well built and the buildings possess a certain traditional charm.
Additional practical information
There are certain unspoken rules in regards to offering staff tips. It is considered common courtesy to leave a small tip behind for room cleaners and porters. Restaurant bills traditionally include a 5-10% service charge.
In terms of sockets, Germany uses the standard European 2-socket plugs with a voltage of 230 volts.
There is a vast amount of credit card fraud in Germany which is why a lot of smaller shops will not accept these cards. It important to have access to cash or an ATM.
Discover more travel guides.
FAQ Germany Travel Guide