Last minute deals to Maldives 2021/2022



Table of contents
Book Last Minute Deals to the Maldives 2021/2022 ✅ Enjoy Holidays and Discover these unique islands in the Indian Ocean ⭐.
Enjoy holidays with a difference, where dolphin watching and golf trips are among the diverse activities
We can help you with last minute deals to the Maldives to ensure your dream trip is one which doesn't break the bank. You can enjoy the time of your life in the Maldives, where the emphasis is on relaxation and fun. You'll be enthralled by the wonderful activities on this South Asian island, including diving, surfing, scuba diving, water sports, golf, seaplane flights, fishing, submarine dives, and dolphin and whale watching and cruises.
Our last minute holidays enable you to enjoy your stay in the Maldives at one of many luxury hotels, set in breathtaking, tropical surroundings with facilities including private swimming pools and luxury spas. If you have children, many hotels cater for family holidays and offer a children's menu and also a Kids' Club, providing outdoor and indoor sports and other activities.
Nightlife in the Maldives is sophisticated and fun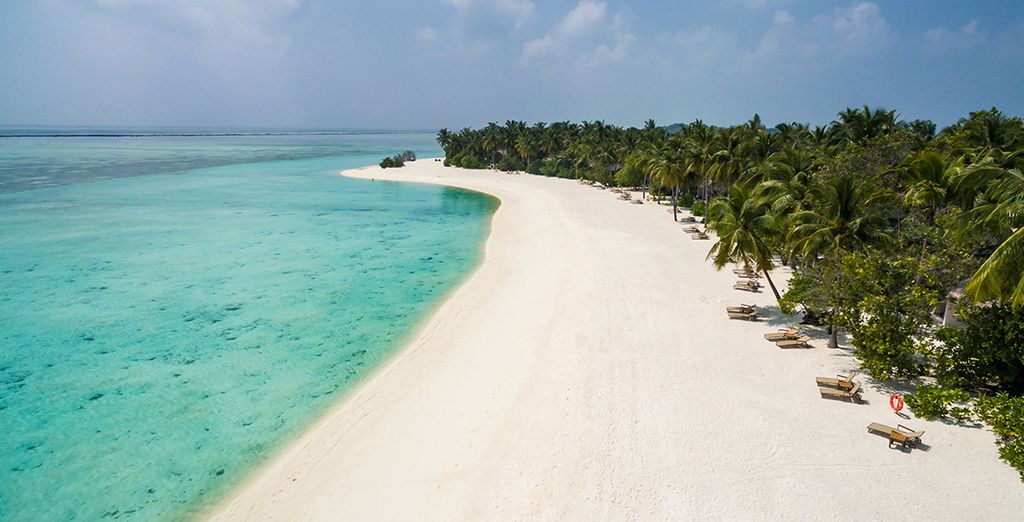 Our last minute Maldives deals mean you can budget to go out and party at some of the many nightspots. The resort's islands boast a diverse selection of bars and nightclubs, where you can dance the night away at a disco, join in with singing at Karaoke clubs, watch local entertainers perform live or enjoy a classy evening listening to traditional music and watching dance ensembles. Many bars are located near the beach with amazing views, while there are organised beach parties and barbecues, often accompanied by guest appearances by international DJs.
There are many upmarket restaurants, which are open till late, offering a selection of local or international cuisine. If you fancy something different try the cinema, as some theatres are situated in natural settings, making you feel as if you're sitting in the jungle! Within the resorts you can sample unique and rare brands of wine, which you would be unlikely to find elsewhere.
Focus on your wellbeing in the beautiful Maldives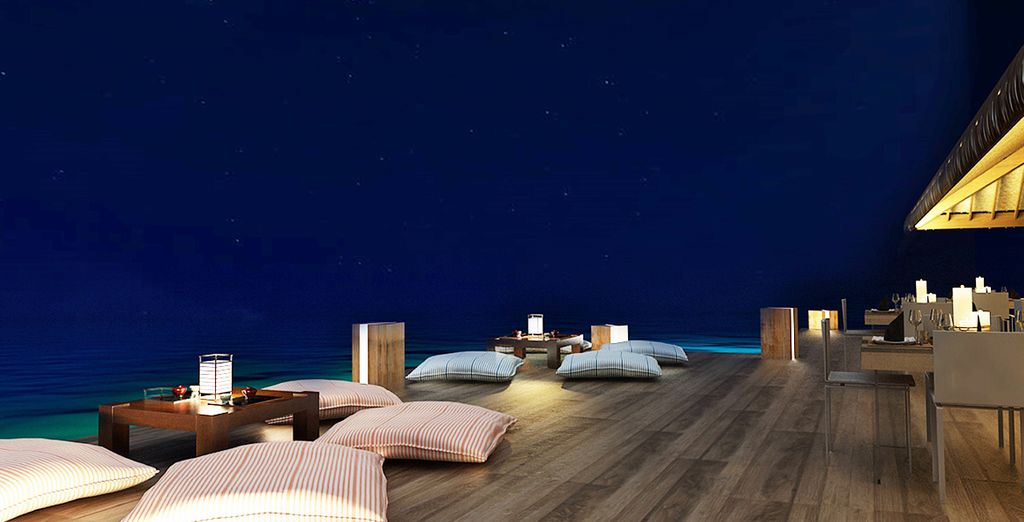 Booking a last minute holiday in Maldives means you can afford to relax and chill out on arrival by participating in various activities aimed at improving your wellbeing. All the resorts offer traditional and lavish spa treatments, which seamlessly blend traditional Maldivian healing techniques with modern wellness experiences. Other therapies include those to help fitness, weight-loss and detox, while you can also experience holistic therapies.
Whether you prefer a relaxing holiday sitting on the beach and enjoying a spa treatment, enjoy dancing the night away or fancy the adventure of surfing and diving, everything is possible. Enjoy our handpicked offers with our last minute deals to the Maldives that we have especially selected for you, with our selection of luxury hotels, offering exclusive prices and exceptional discounts.
FAQ Last minute deals Maldives