The best time to visit Maldives



Table of contents
Considered one of the most heavenly places in the world, Maldives is a paradise of idyllic islands with lush greenery, sandy beaches and crystal-clear seas. And when you get there? Expect to sunbathe on powdery white sand, get familiar with tropical fish, and indulge in some pampering in a luxury spa.
Maldives geography and weather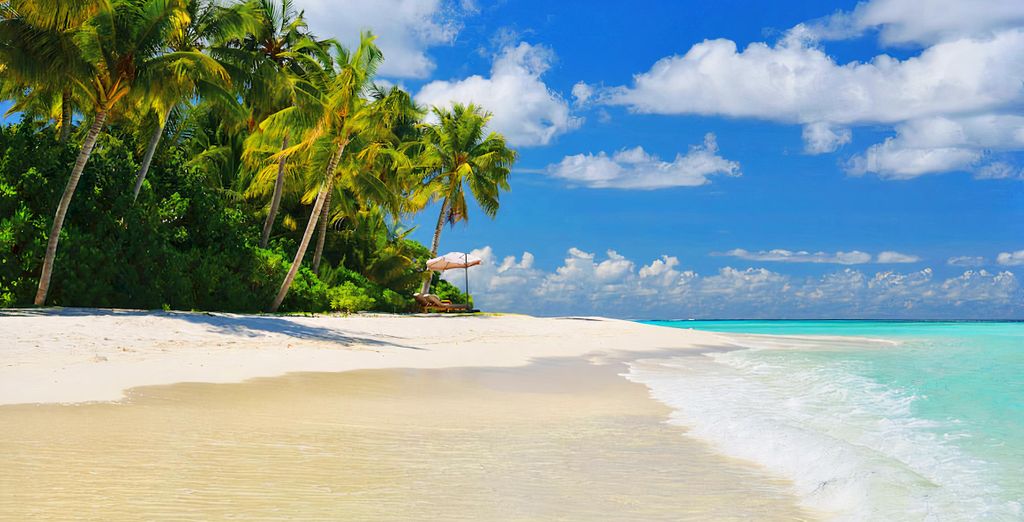 Located in the Indian Ocean, Maldives' 1,192 islands stretch 541 miles from north to south and cross the equator. At its northernmost point, you are a mere 370 miles from India, and in the central area and capital, Male, you are just 400 miles from Sri Lanka. Try as you might, it is impossible to fully appreciate Maldives' unique surroundings – the many tiny and low-lying islands and the coral atolls formed by submerged volcanoes – until you get there.
Maldives' slogan is "the sunny side of life", and that says it all. The average annual temperature here varies between 24 and 30°C and is just a touch cooler at night. The sea is always beckoning too, with temperatures rarely dropping below 25°C.
However, being located in tropical South Asia, the Maldives is subject to annual monsoons. So, when is the best time of year to visit to make the most of what this bucket-list destination has to offer?
Dry season vs. wet season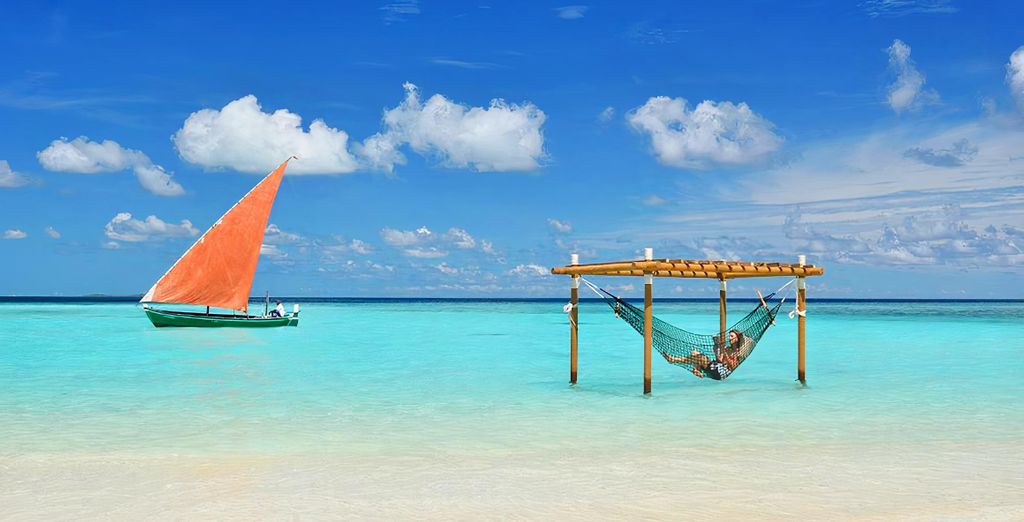 With an average of eight hours of sunshine a day, the Maldives is the perfect destination for sun and beach worshippers. Dry season here runs from December to April, which also happens to be the peak travel season. Spend your days soaking up the sun's rays, sipping cocktails outdoors and relishing the exotic surroundings. At this time of year, weather conditions are ideal for spending time outdoors – temperatures are at their hottest, it is dry and there are only mild winds.
During the southwest monsoon and rainy season, which lasts from May to August, the average hours of sunshine drops to seven, which is still considerable. From April, the weather becomes more humid. At the beginning and end of the season, you might get caught in heavy downpours and there is a risk of storms and even full days of rain. However, a tropical downpour is a sight to experience, and could be a great opportunity to make the most of your resort's indoor facilities.
The best time to travel to the Maldives for water sports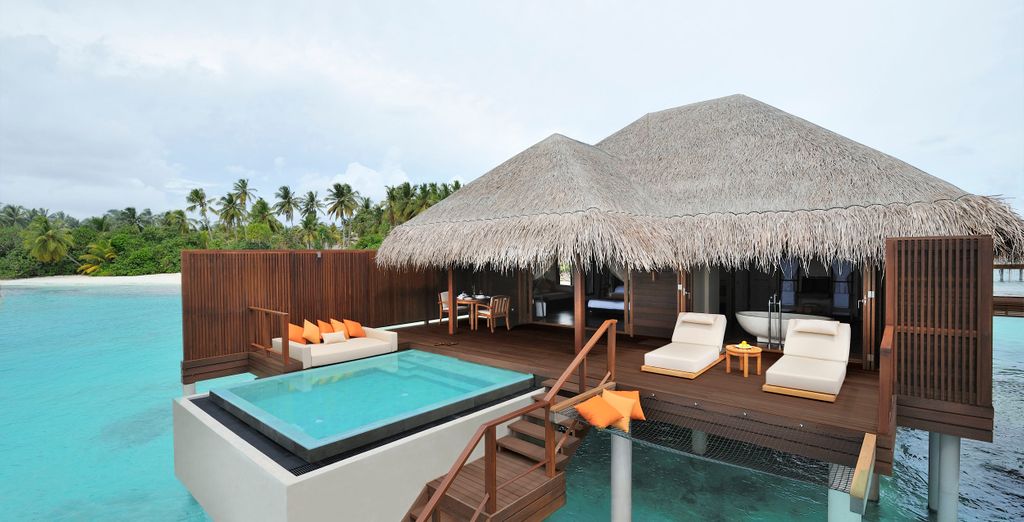 It is no surprise that the Maldives is so popular for water sports: only 115 square miles of the country's 34,000 square mile area is dry land – in other words, more than 99% is water.
Whatever your interests, the opportunities are endless. Dreaming of a leisurely canoe ride or relaxed snorkelling? Want to let off some steam on a family-friendly banana boat ride? Or perhaps you are looking for the adrenalin rush of wind-surfing, jet-skiing, or diving. In any case, you won't be disappointed.
Maldives is heaven for divers – it is home to about 5% of the world's reefs. And beneath the ocean's calm surface, the water is teeming with colour and life. Down in the deep, there are more than 250 species of soft and hard corals, home to thousands of species of small fish. For the best diving conditions, plan your trip between January and April, when visibility is at its highest. However, if you want to seek out bigger fish, come between May and October when you will find manta rays and whale sharks feeding on the influx of plankton.
The surf season in Maldives lasts from late February to mid-November. Experience the challenge of surfing reef breakers of between four and five feet at the beginning and end of the season, and sometimes even more.
The best time to visit the Maldives for festivals and culture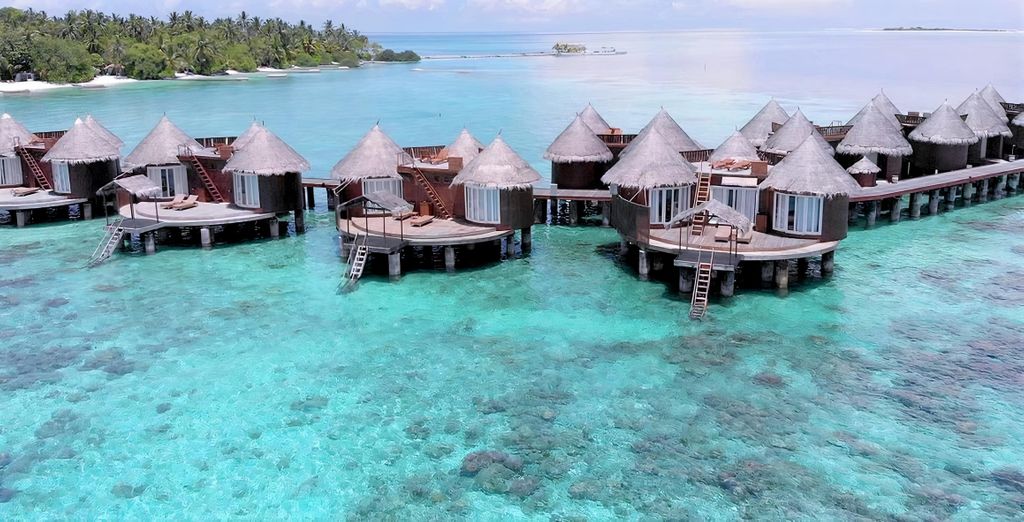 Yes, there are endless white beaches, luxurious spas and tempting food. But Maldives is not only a once-in-a-lifetime beach holiday destination. It has its fair share of culture and festivals too, if you are curious enough to seek them out.
Like elsewhere in the Muslim world, Maldivians fast during Ramazan (the local name for Ramadan). This is an ideal opportunity to taste the delicious dishes that locals eat at iftar, as they break their fast at the end of the day. Afterwards, dance to live music or be wowed by spectacular performances by belly dancers and fire entertainers.
Kuda Eid comes at the end of Ramazan, a three-day festival for families when traditional games are played. Play bai bala, a form of tag, or take part in a local version of tug of war.
Up next is Eid al-Adha, which comes 66 days after Ramazan. A focus of the celebrations is Bodu Mas (which means 'big fish'), an event inspired by Maldives folklore. Watch with the locals as fishermen catch a big fish made from woven coconut palm leaves. Then, be mesmerised by the Maali Neshun traditional dance, with performers dressed as evil spirits and ghosts.
For a glimpse of local culture, consider putting Male on your itinerary. The Maldives' capital is a densely packed city where you will have the opportunity to meet local residents and feel what "normal" life away from the holiday resorts is like. Stop for drinks in the bustling cafés and restaurants, or shop for traditional products in the busy markets.
Planning a holiday to Maldives?
Whatever time of year you visit, you can expect to enjoy plenty of relaxation. But packing the right clothes for the season will help to ensure that you make the most of your trip.
Here are our top tips for packing for Maldives:
Light, comfortable clothing
A waterproof jacket
Swimwear
Sunscreen
A good book (especially if you visit during rainy season)