The top 5 Coast and Country Cottages in Wales



Table of contents
The top 5 coast and country cottages in Wales
Looking to book the best Welsh cottage or country stay? Choose from beachbound beauties and tranquil rural retreats with Voyage Privé!
Our best coast and country cottages in Wales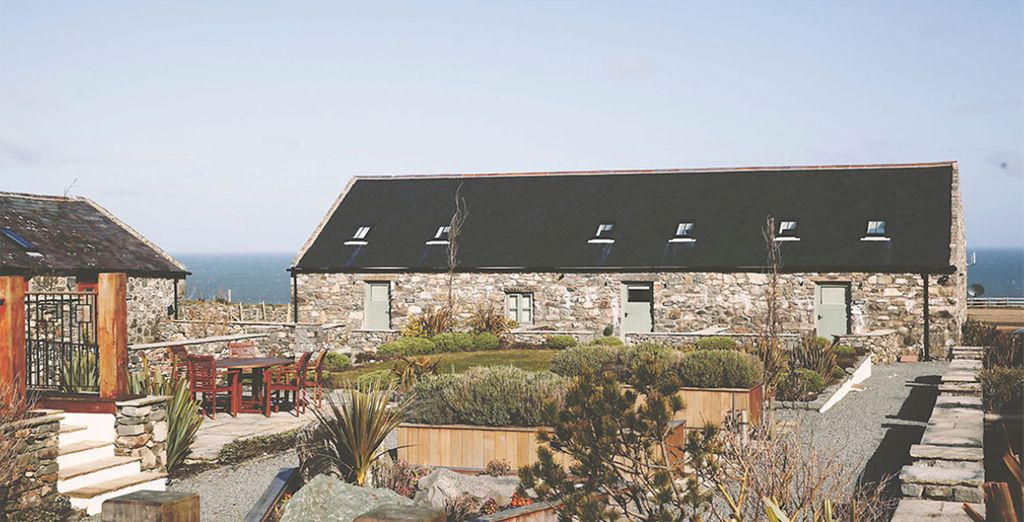 This spectacular oceanfront cottage is among Wales' most charming and secluded stays. Resting between rolling hills and the North Wales coast, each stone cottage comes with cosy interiors. Perfect for self-catered stays, you can spend your time absorbing the scenic sea views or head for prized attractions like Conwy Castle.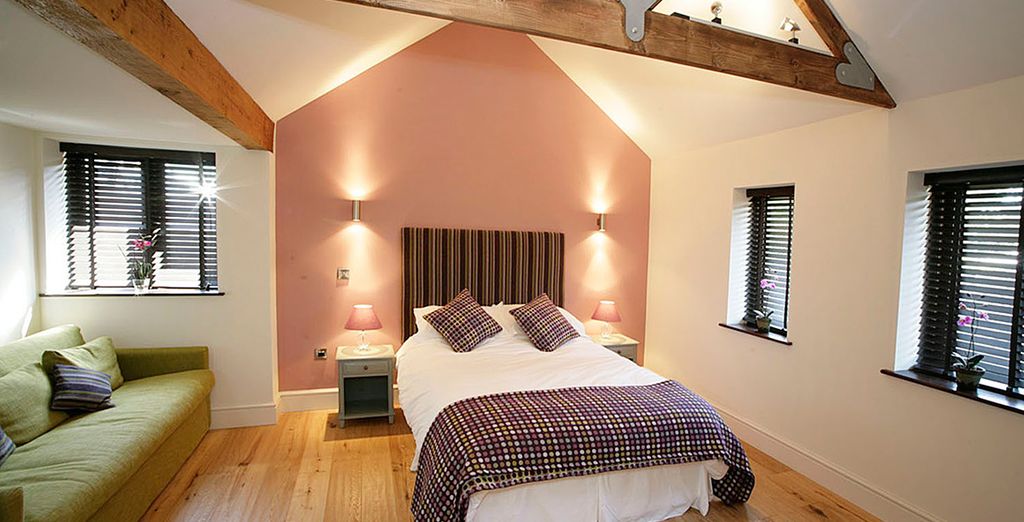 This boutique cottage hotel is located in the seaside village of Llangennith. Regarded as one of Wales' most scenic hidden gems, you'll find large swathes of empty sandy beaches nearby. With just 4 bedrooms, you'll get five-star treatment and a hearty Welsh breakfast to kick-start your day.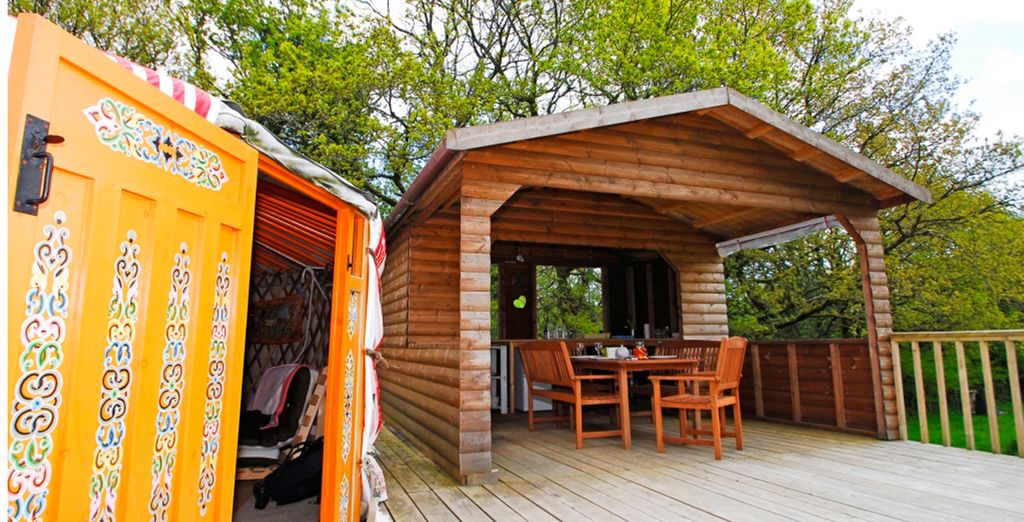 Swap the cottage experience for this luxury Mongolian yurt and prized rural retreat. Located on the peaceful Gower Peninsula, you'll find spectacular beach trails moments from your door. The yurt itself is nestled next to rolling meadows and ancient woodland for a relaxing countryside holiday.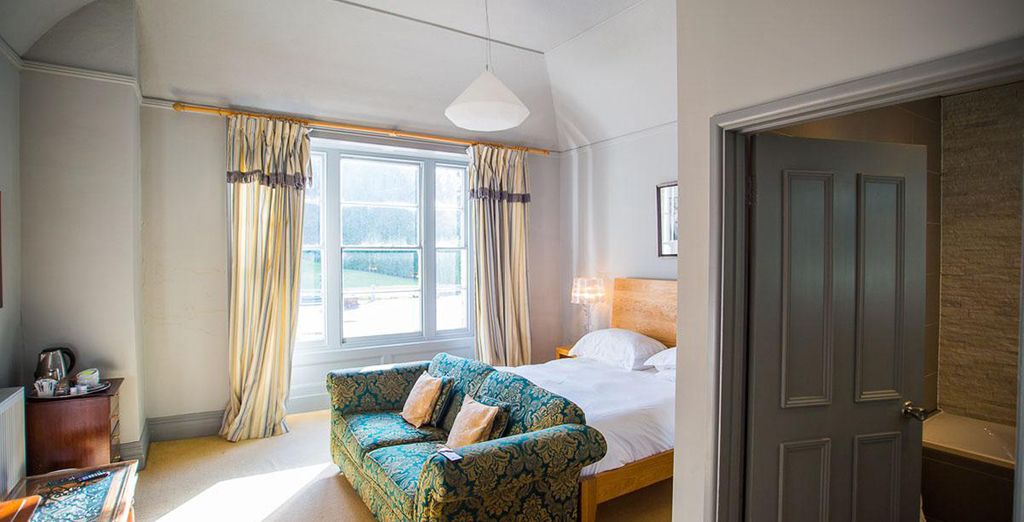 This luxury cottage-style country manor hotel is nestled in the pleasant Pembrokeshire countryside. The hotel boasts a delightful 7 acres of manicured grounds and an award-winning restaurant serving local Welsh produce. Rooms offer an elegant blending of antique and contemporary furnishings.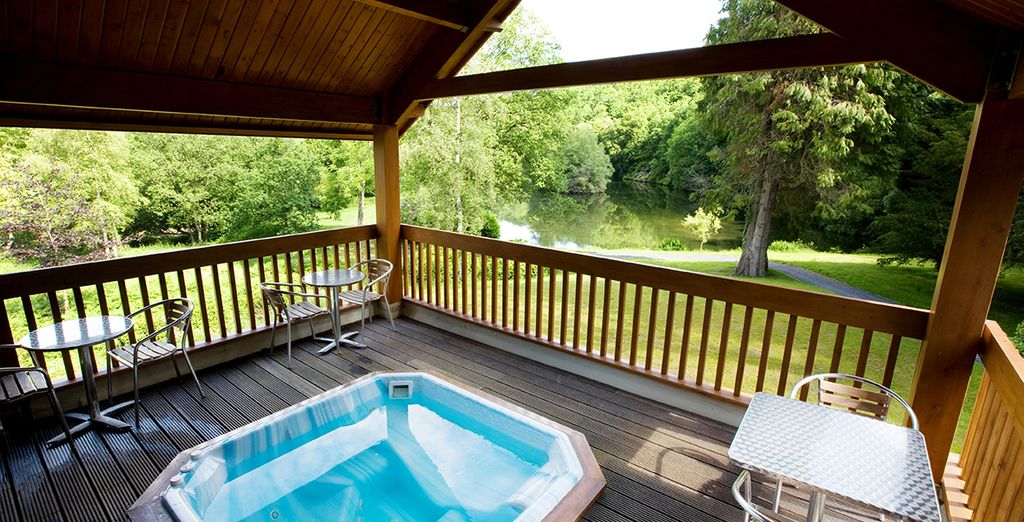 Escape to the country with this impressive 19th-century hotel. Offering 50 acres of manicured lawns and leafy trails to explore, it also boasts a delightful terraced sauna. Inside, the hotel is furnished with eye-catching antiques and country décor.
Services will you find in our hotels in Wales
Free Wi-Fi
Tea and coffee making facilities
Flatscreen TV
Luxury bathroom amenities
Sea view rooms
Self-catering facilities
Pool and spa facilities
Going on holiday in Wales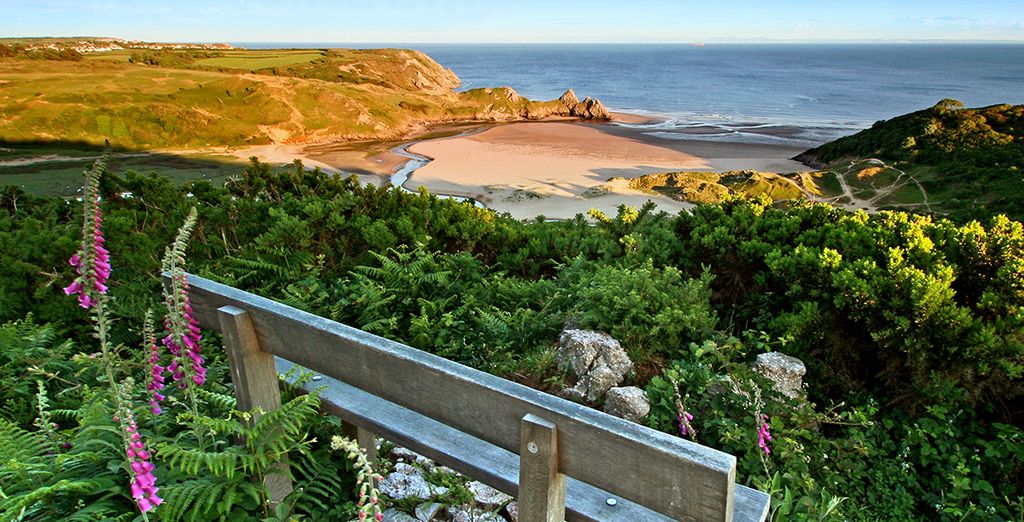 Wales has much to offer year-round travellers, but good weather makes its scenery more absorbing. The high season from July through August sees the best weather, top festivals and higher prices. As a popular UK vacation spot, it can get particularly crowded during school and public holidays. To avoid the crowds but still benefit from the weather, June and September are great times to visit. The period from April to June is among the driest outside of summer, offering pleasant walks in the country. October can be equally captivating with autumn foliage but prepare for downpours and dress accordingly. The winter period can be charming in big towns and cities, but snow can close mountain paths. Some prized events to plan for include Hay Festival (May), National Eisteddfod (August) and Abergavenny Food Festival (September).
Hotel offers at Wales convenient for all kind of travel
Wales has been captivating travellers for centuries. Families will find a wealth of exciting child-friendly activities, not least the plenitude of magnificent castles. What's more, Wales knows exactly what to do in poor weather, so there's always an indoor attraction to visit. Groups of friends and outdoor enthusiasts will fall in love with the country's magnetic landscape. From Snowdonia's mountains to superb beachbound landscapes, it's a hiking paradise. The Wales Coast Path remains one of the UK's best walking routes, while charming towns provide delightful days out. What's more, Wales remains deeply romantic. Charming, rustic cottages with open sea views provide the perfect backdrop for a celebration or anniversary. Visit Wales' port towns, and you'll discover a delightful array of first-rate fish and seafood restaurants.
The range of cottages and country stays we offer at Wales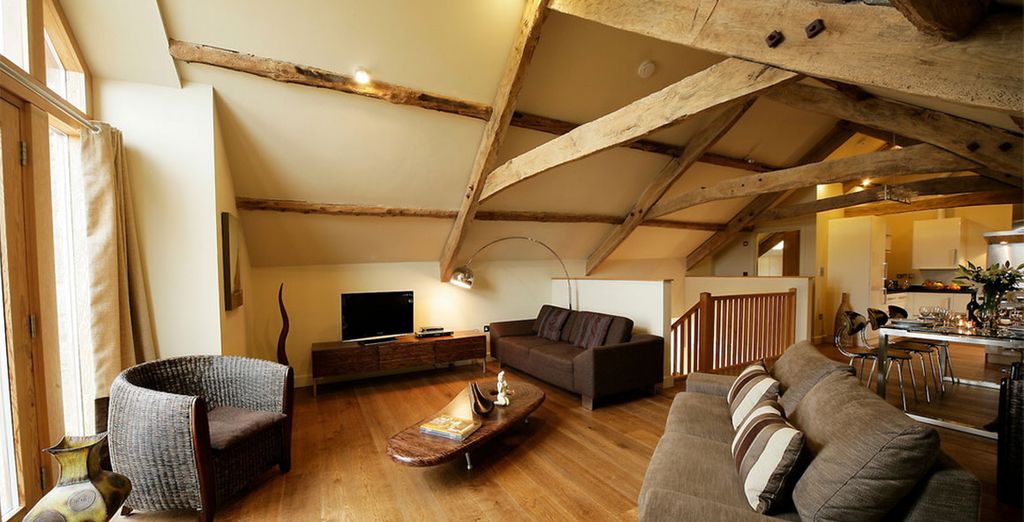 Rustic cottages
Sea-view cottages
Country hotels
Luxury yurts
Wales: what should we bring for a hotel stay?
Charging cables
Guide book with maps
Comfortable shoes
Waterproofs
Evening attire
Swimming costume
Pack-away towel
Your best cottage or country stay in Wales: how to get there and make your booking
How to get to Wales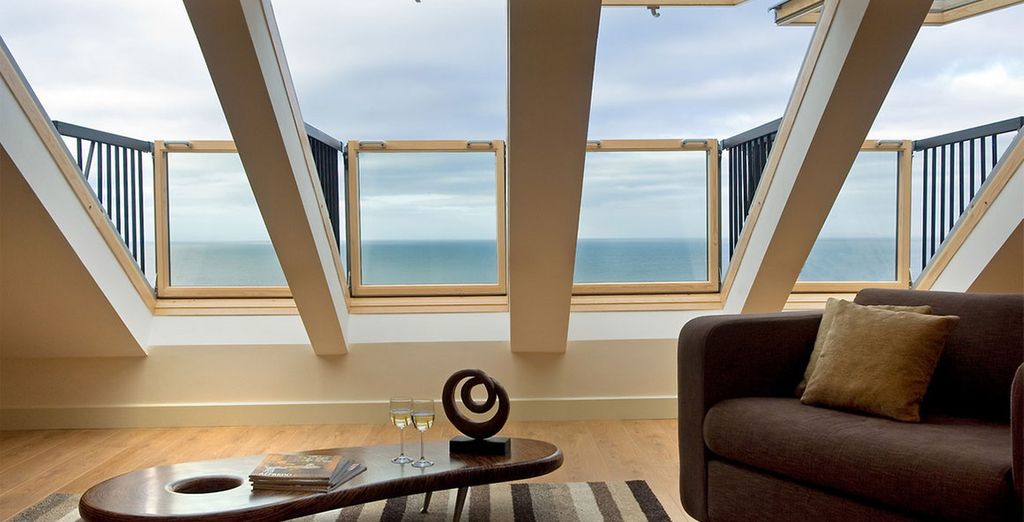 Wales has a comprehensive public network system consisting of rail and road transport. Driving is the best way to explore the country's most remote and beautiful regions. If you're not travelling by car, you'll find major rental companies in airports and towns. As for airports, Cardiff Airport serves the southern region of Wales. The airport largely connects with Europe through regular flights to Belfast and Amsterdam. For those exploring northern Wales, the closest airport is in Liverpool. Alternatively, London Heathrow offers connecting flights to Cardiff and train connections through Wales. Welsh ferry ports in Holyhead and Fishguard connect with Ireland.
How to book your cottage of country retreat in Wales
Choose the perfect cottage stay with Voyage Privé. Gain access to the latest offers by registering online. It's quick, simple and free to sign up, after which you'll receive the latest deals and savings. To book your stay, select your travel dates for the best cottages on offer. You can choose to book your Welsh retreat with flights included or opt for accommodation only. Can't find any deals for your chosen destination? Set up an alert to keep updated on the best luxury discounts.
The opinion of the Voyage Privé travel expert on Wales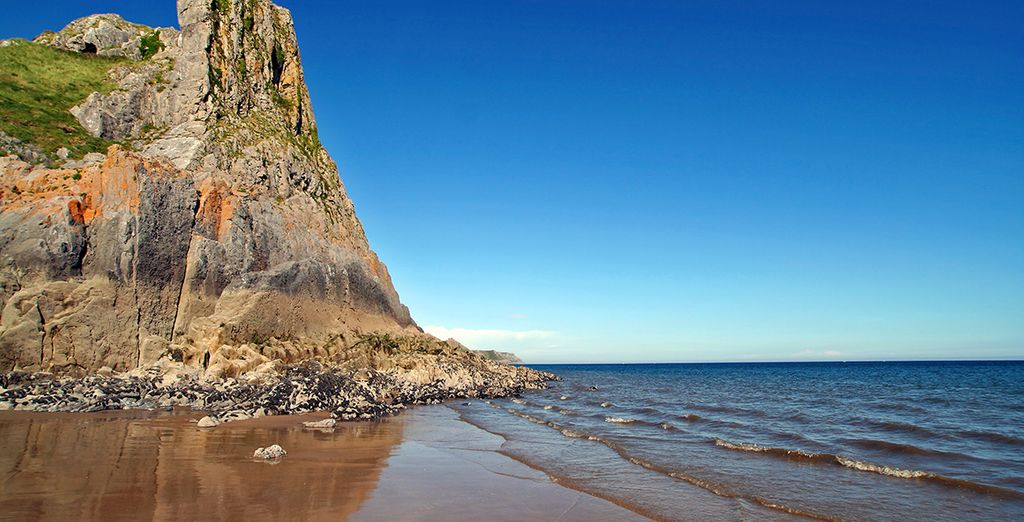 With green rolling hills and craggy peaks, the Welsh landscape has inspired many. Dotted by charming villages from mountain towns to beachside resorts, Wales also packs a punch. The country is also home to a wealth of cultural and artistic attractions. There are over 600 distinct castles in and around the Welsh landscape, offering prized days out for children. Most of all, the people are as welcoming and charming as can be. Head to a local café or pub for a sampling of cuisine alongside traditional Welsh hospitality.
Wales: spectacular beachbound beauty
Wales is one of the UK's premier beachbound destinations. While the weather can't rival the tropics, its beaches run the gamut of soft and tranquil to wild and rugged. Charming beach towns like Portmeirion and Llandudno provide ample days out. When the weather is crisper, head out on one of the UK's best beach walks. The entire coast from north to south is connected by the pretty Wales Coast Path."