Top 8 Cottages with Hot Tubs in the UK



Table of contents
Top 8 cottages with hot tubs in the UK
If you're booking a special event or occasion, nothing says luxury quite like a hot tub. Escape to the country or a remote coastal cottage complete with stunning views and secluded relaxation. You can watch the sunset while dipping your toes and clinking your glasses. There are plenty of options to choose from too, from private hot tubs for a romantic evening to open-air hot tubs to share with friends. Just be sure to book the appropriate room to claim your hot tub access, as some are for luxury bookings only. Here are our top 10 hot tub cottages available for booking.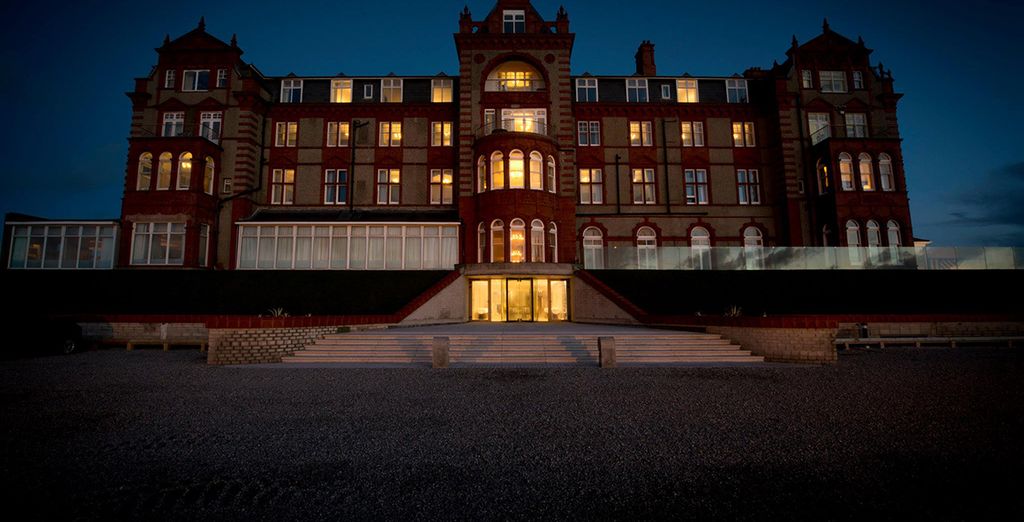 Located in a spectacular Cornish coastal region overlooking Fistral Beach, enjoy fine dining and English splendour in this traditional hotel. With adjacent cottages offering the ultimate private getaway, guests can make use of the hotel's premium hot tubs. Cottages come with alluring seaside views for memorable mornings and special evenings listening to the waves gently lap.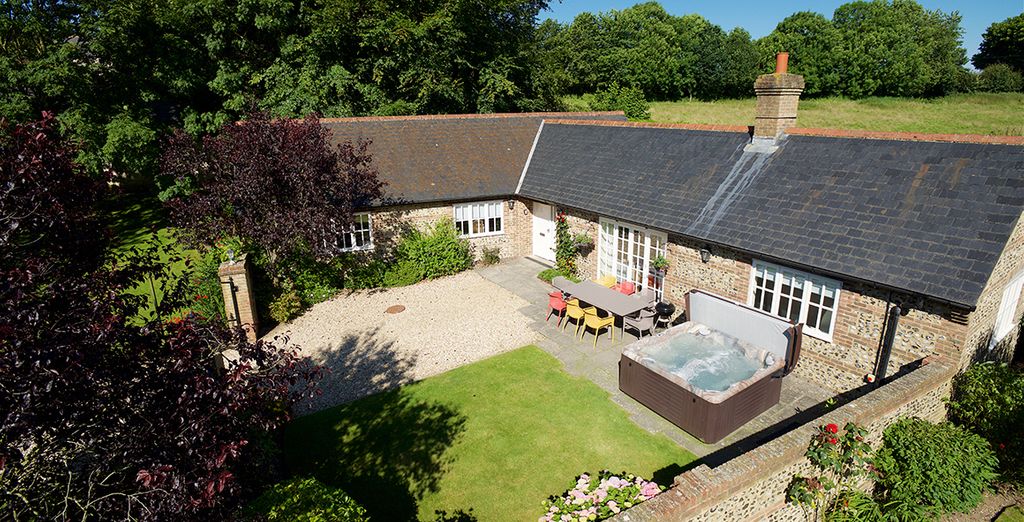 This classic country cottage in the heart of Dorset offers 4 delightful bedrooms for private parties. With a secluded garden and easy access to the stunning Jurassic Coast, it's the perfect rural retreat. As part of a larger cottage complex, you can access sports and leisure facilities nearby, including tennis courts and swimming pools. What's more, guests can relax in the evening with a private hot tub overlooking the cottage's delightful greenery.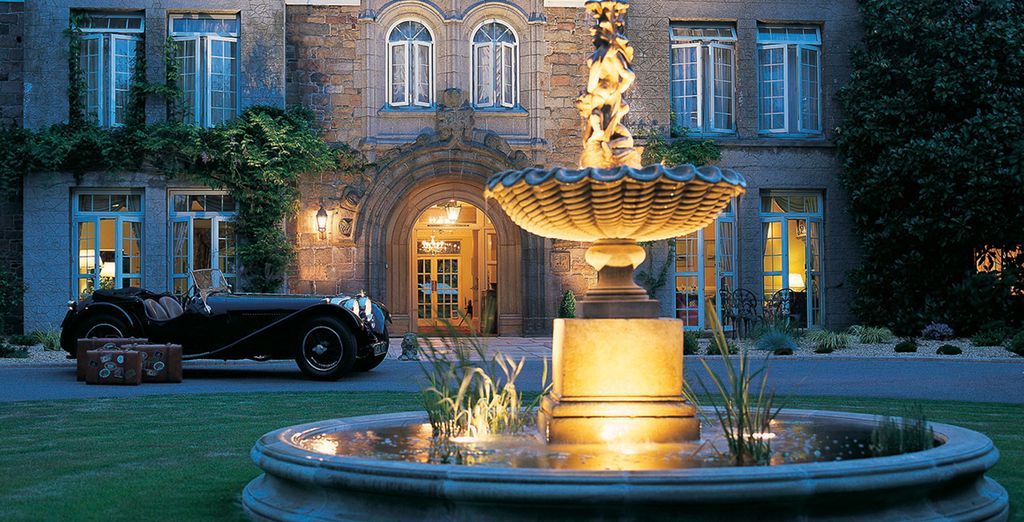 Escape to the beautiful English Channel Islands with this Jersey manor hotel. With delightful cottage-like exteriors and country furnishings, Longueville Manor is just moments from bustling St Helier. Aside from the rich cultural heritage and stunning coastal views, guests have access to a Cottage Garden boutique spa. Here, you'll find a private luxury hot tub for a relaxed and pampered evening.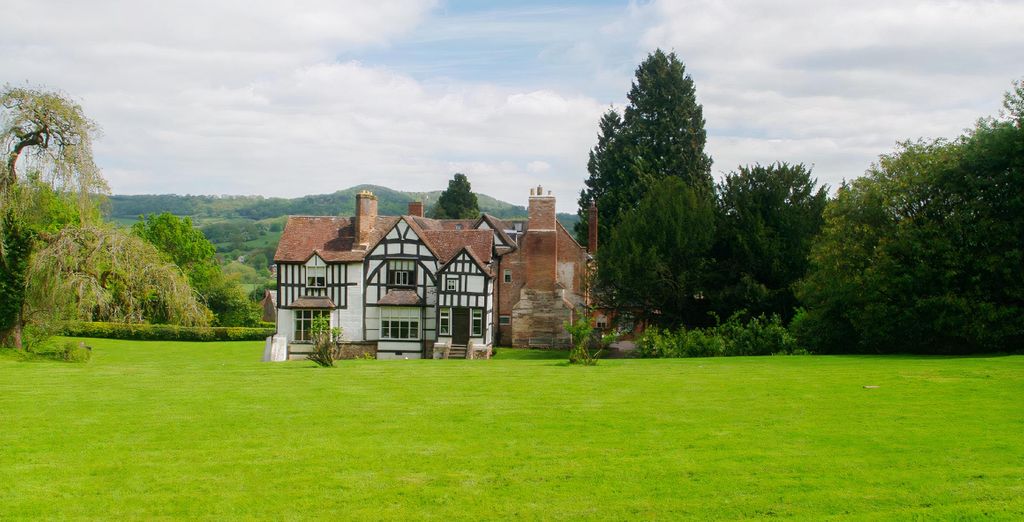 Experience the quintessential British countryside experience with this wonderful Worcestershire getaway. Frequently awarded the best B&B in the region, guests can stroll the hotel's elegant gardens or hire a Morgan car. These iconic little sports cars are the perfect way to explore the serene country surroundings. Relax in the evening with a game of billiards or head straight to the opulent hot tub.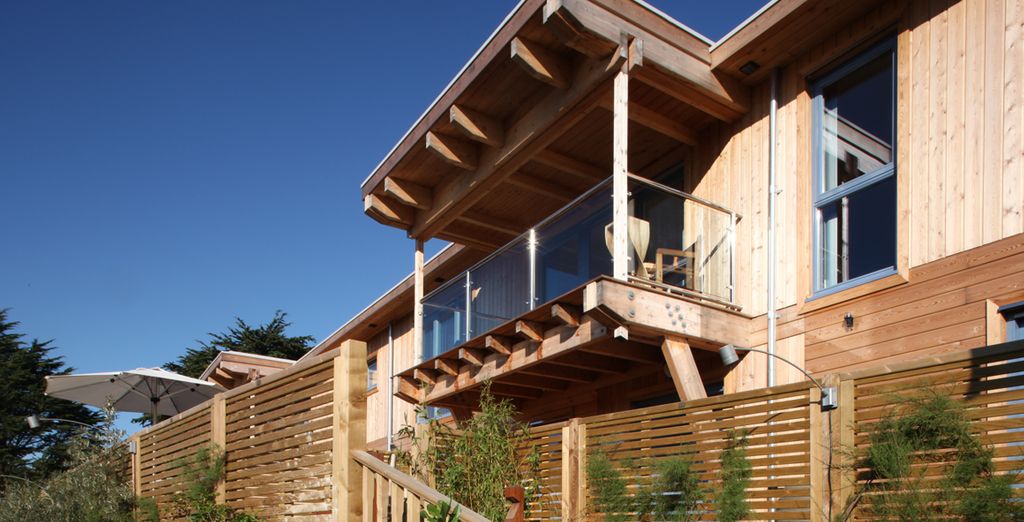 This tranquil Cornish getaway is just moments from Mawgan Porth beach. This large, sandy shoreline is as scenic as they come, with pretty coastal cliffs and pathways to explore. Home to beautiful wooden cottages offering up to 4 bedrooms, The Park is the perfect rural retreat for families and friends. Enjoy the park's peaceful confines and wind in the evenings with a private lodge hot tub surrounded by nature.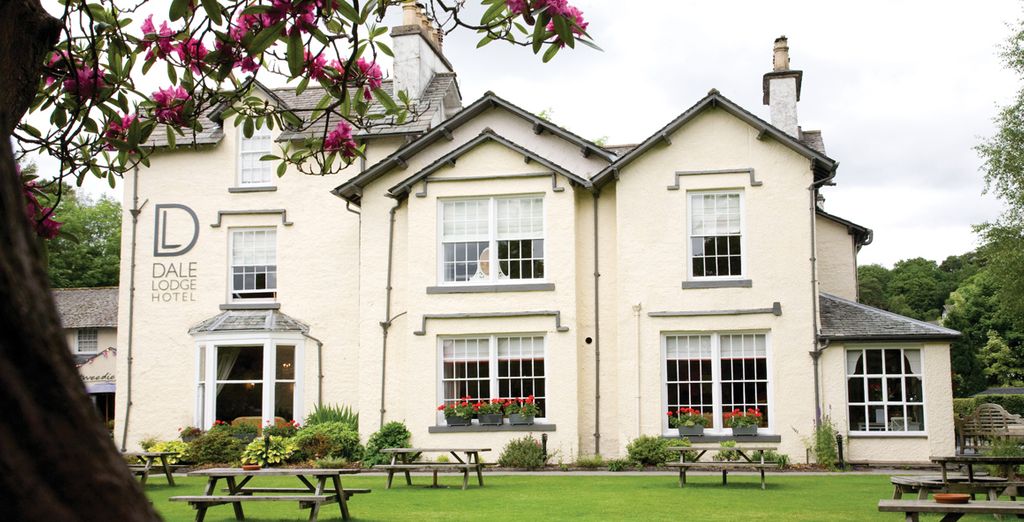 This charming country lodge in the heart of Keswick offers breathtaking views of the tranquil Lake District. Experience delightful countryside walks with spectacular trails leading directly from your door. With manicured gardens and an expert menu, it's the perfect hotel to unwind in for a special occasion. Opt for your own terraced cottage to experience a private outdoor hot tub with views of the surrounding hills and forests.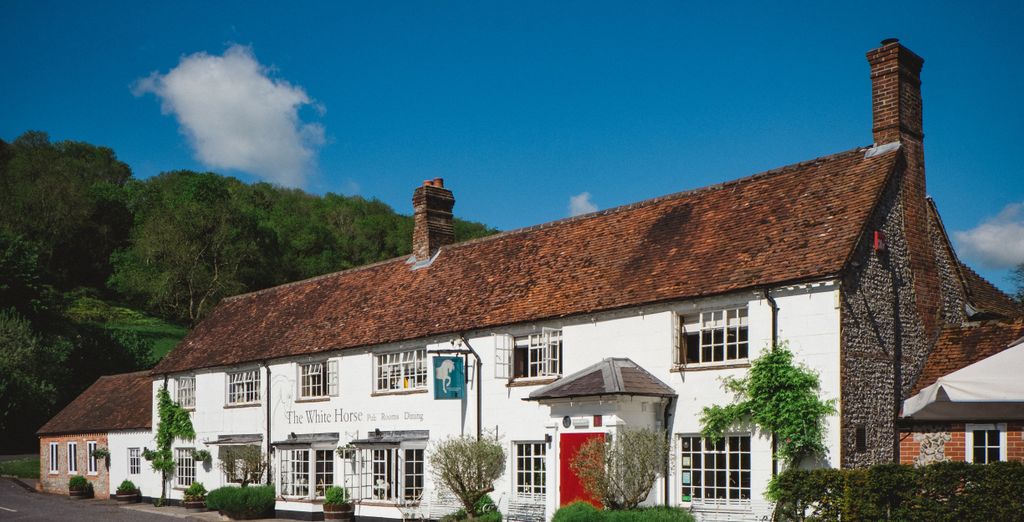 This pretty country hotel in the heart of Chilgrove offers stunning walks and a delicious, award-winning restaurant. It's the perfect base to explore the serene South Downs and its gently sloping hills. The hotel itself is decorated in sophisticated English country decor, with plush armchairs and a roaring fire in the bar. Book the luxury room for access to your own private hot tub, among other opulent amenities.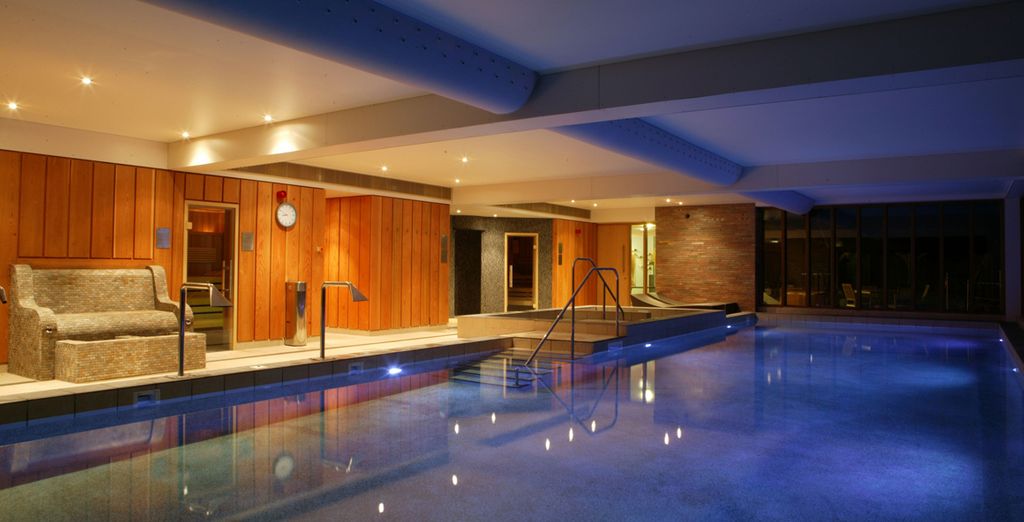 Stretching the idea of a cottage, this manor hotel in the heart of the New Forest exudes country charm. With a delightful and spacious dining room serving up homegrown vegetables and local game, it's a treat for the tastebuds. More importantly, the hotel's spa is among the best in the country, offering panoramic views from the hotel's peaceful pool. When the evening draws in, head to the Canadian hot tub with a glass of bubbly to enjoy the gorgeous sunset.
The Voyage Privé travel expert's opinion cottages with hot tubs
Make your holiday special with a private hot tub cottage or hotel booking. You'll find everything from remote country cottages to coastal lodges with sea-view hot tubs at Voyage Privé. Whether you're looking to treat your loved one or celebrate an occasion, you'll find the perfect option here at Voyage Privé.